Roseanne Barr's Quotes About Donald Trump
How the Roseanne Revival Is Tackling Trump's America Head First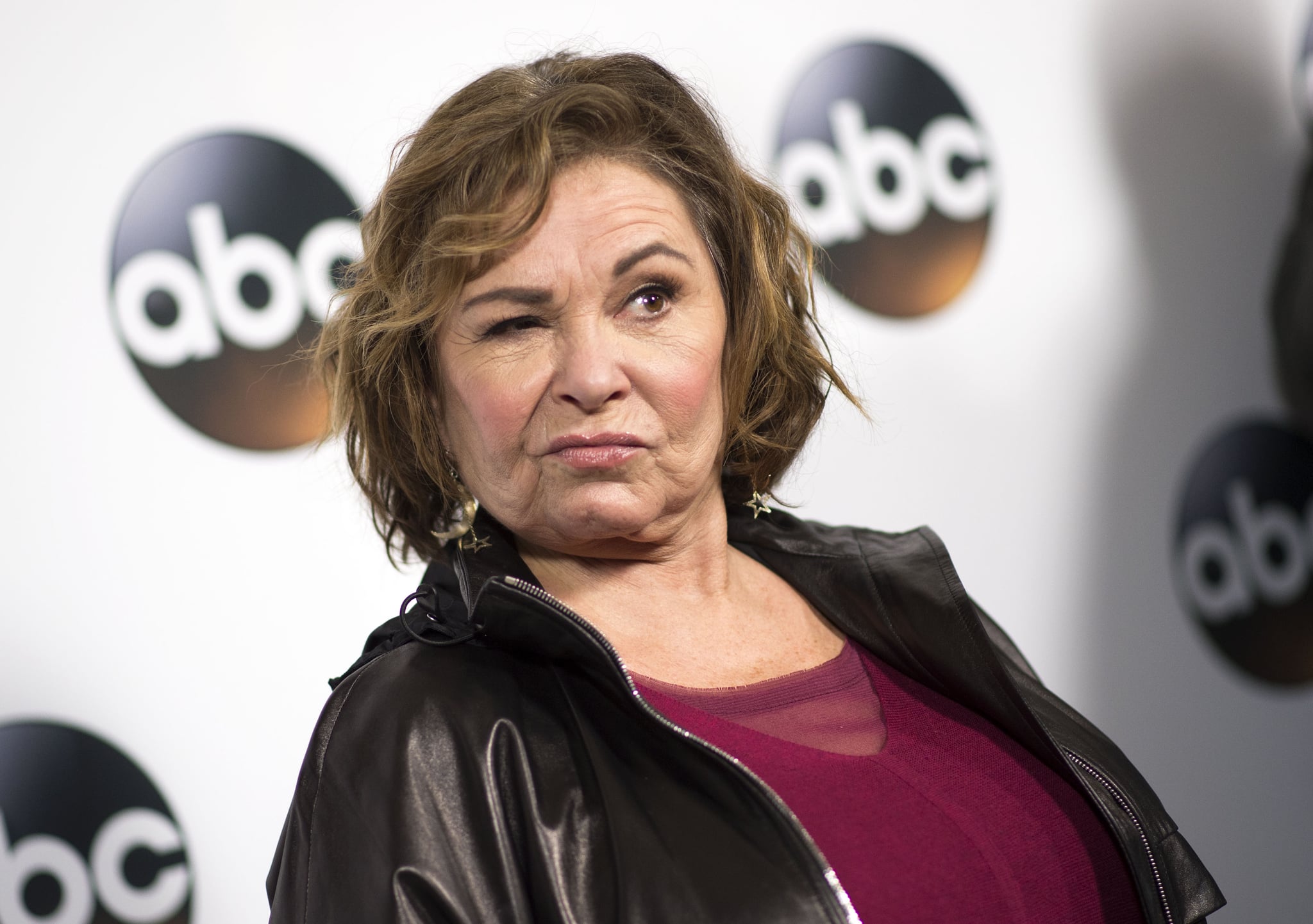 Roseanne was never a show to shy away from tackling hot-button issues, and the ABC revival, premiering March 27, is about to continue that tradition.
Star Roseanne Barr has publicly spoken out in support of Donald Trump several times, so it was no surprise that the topic came up during her show's panel at the Television Critics Association tour on Monday. When asked about politics taking center stage in the premiere episode, the cast and creators said that they wanted to put forth an authentic representation of what many families in the country have been experiencing during and since the election.
In the revival, we'll see Roseanne and her sister, Jackie, feuding because of the 2016 election; Jackie supported democrat Hillary Clinton and Roseanne supported eventual-winner Trump.
"What we really wanted to do was find a way for this particular family, which represents a full cross section of values and beliefs . . . we wanted to get that debate going in a very honest way and a very real way," said executive producer Bruce Helford. "So whether you are pro-Trump or anti-Trump or pro-Jill Stein — whoever you were going for — it was really about getting that dialogue going in an honest way. There's no agenda on anybody's part but to get honest feelings out there."
Helford also cited perhaps wanting to start to heal things in this country, and star and executive producer Sara Gilbert echoed his sentiments.
"Our country is very divided, and we did have a wonderful opportunity to talk about this in the context of a family," said Gilbert. "I think what's going on is people feel like they can't disagree and still love each other or still talk to each other, so to me it was a great opportunity to have a family that can be divided by politics but still is filled with love, and what a great thing to bring to this country right now."
Barr herself feels like her show is reflecting where society currently stands in this country.
"The Roseanne show, I've always tried to have it be a true reflection of the society we live in. So I feel like half the people voted for Trump and half didn't, so it's just realistic," said Roseanne. "My show has always been . . . a realistic portrait of the American people and of working-class people, and, in fact, it was working-class people that elected Trump, so I felt like that was very real and something that needed to be discussed, especially about polarization in the family and people actually hating other people for the way they voted, which I feel is not American, so I wanted to bring it right down the middle, and we did."
Barr later said that she's not a Trump apologist — "There's a lot of things that he's done and said that I don't agree with" — but many poor and working-class people in the country focused on Trump's promises of bringing jobs back to those struggling to make ends meet. That's what they voted for, even if they disagree with the other things he says or stances that he takes.
Gilbert added, "This divide in our country and the fact that the working class has been under-represented in politics and on television, this just felt like a wonderful time and opportunity to try to give some people a voice in this country."
The panel ended with Barr saying that she hopes these kinds of dialogues can put an end to all the hate the country is experiencing right now.
"I think it's time to close ranks, and I would really like to see an end to hate-triotism in this country."