Should Obamacare Be Repealed?
As a Healthcare Worker, Trump Worries Me For My Patients' Futures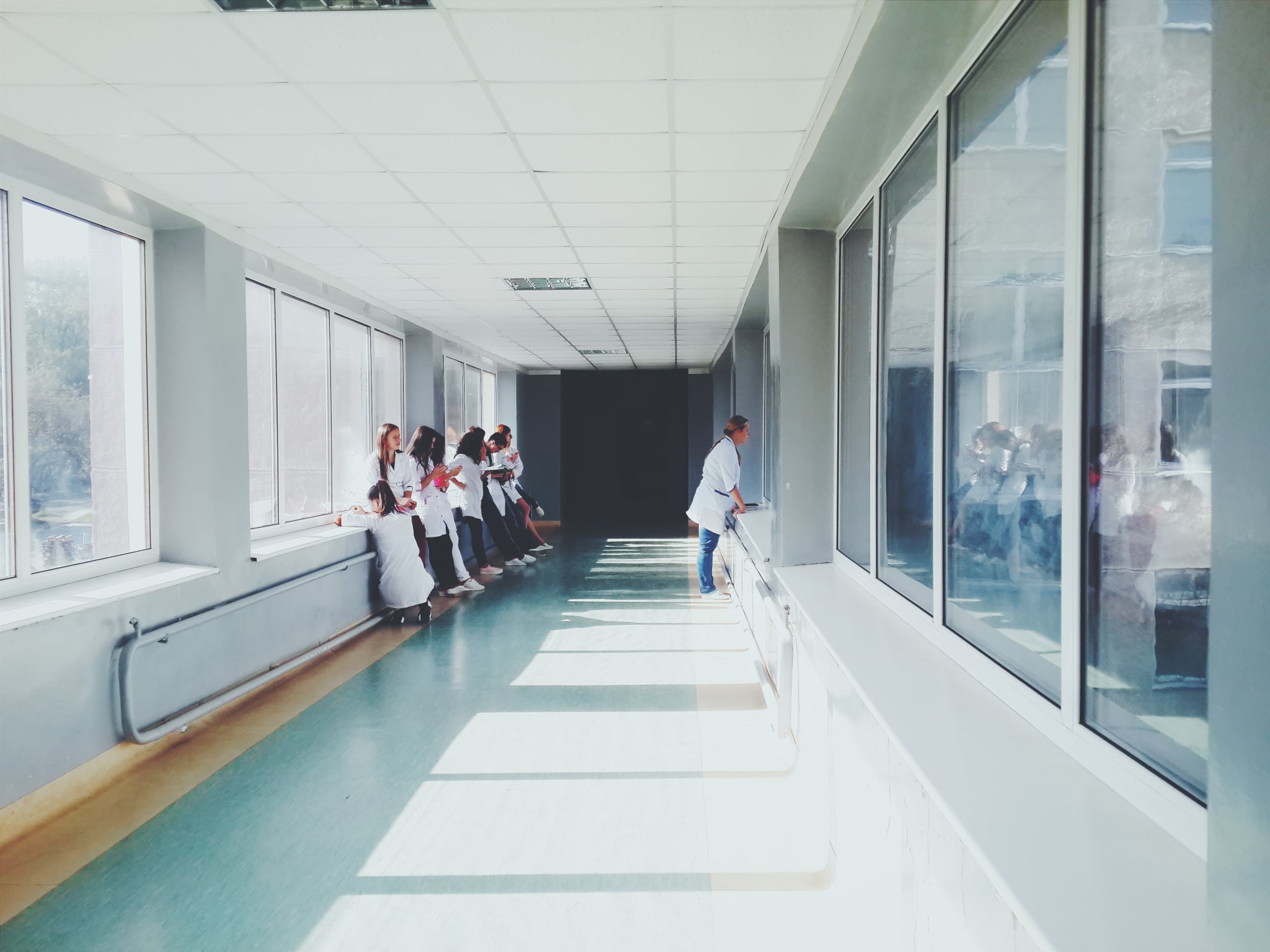 Like many others, I woke up on Nov. 9 with puffy eyes, a heavy heart, and a feeling of powerlessness. But after my morning cry and a few cups of coffee, I was ready to stop feeling depressed and get back to business.
There are many causes that I care about, but access to health care is particularly close to my heart. For the last six years, I've been working at a community health center that serves mostly uninsured and underserved patients. In addition, my father suffers from a variety of diabetes-related health problems, which most recently resulted in the amputation of his left leg, halfway below the knee. In my personal and professional life, I have witnessed the impact of healthcare access — and the lack thereof. That's why the repeal of the Affordable Care Act, which president-elect Donald Trump has promised to abolish, is one of the most immediate concerns for me in the wake of the election.
Here's a snapshot of the patients who visit my organization's clinics:
Ninety-seven percent are low-income.
The vast majority of those patients are Medicaid recipients, and thousands are beneficiaries of the ACA's Medicaid expansion and California's health insurance marketplace.
Some are homeless and living in poverty . . .
But most of them are among the working poor or the newly unemployed; people who have fallen on hard times, living in situations that any of us could find ourselves in due to bad luck or circumstance. This is the case for the 23 million people across the nation who are served by community health centers like the one where I work.
Take Mark, for example. Mark has a dry wit and a penchant for chatting. He tells it like it is. He's a favorite of our clinic's nurses and front desk staff. He reminds me of my dad, actually. Mark had a career as an energy specialist before he was laid off several years ago. Since then, it's been a struggle for Mark to find and keep work, especially as he is 50 years old. Mark developed type 2 diabetes, and with no health insurance, he started relying on emergency rooms every time his blood sugar spiraled out of control — a potentially fatal treatment strategy for a disease that requires daily medication and regular visits to a primary care provider.
Mark is one of the beneficiaries of the ACA. He now receives medicine at no cost, and sees our clinic's physicians as often as he needs. His ACA coverage gives him access to specialty care, hospital services, and patient care coordination. Mark's ACA coverage means that if he runs out of insulin, he doesn't have to wait for his next paycheck and simply hope for the best in the meantime.

Mark's ACA coverage means that if he runs out of insulin, he doesn't have to wait for his next paycheck and simply hope for the best in the meantime.
The ACA certainly has its issues, and I know premiums are getting out of control for many families. But our lawmakers really need to think about the best way to address the problems in a way that doesn't punish the most vulnerable people in our society. I'm especially worried that Trump hasn't outlined any detailed plan or policy for what will follow in his abolishment of the ACA. A repeal of the ACA would cause Mark and an estimated 22 million people to lose coverage. What about the millions of middle-class Americans who are sinking under the rising cost of health insurance, who don't have the same low-income benefits as Mark? I want to fix a system that, although flawed, has dramatically changed so many people's lives — and saved people's lives — over the past three years. I want to build on that foundation, not rip it down.
I am begging those who want to flat-out repeal the ACA to remember that this is a complicated issue. It affects real people who have no other option, and before you give up on it and start over, you should have a pretty damn good idea of what to do instead; why your plan is better; how it won't disenfranchise millions.
I am trying to remind myself that instead of feeling deflated and hopeless, I have to do my part to advocate for the issues that I care about and have experience with, stay educated on complicated subjects, identify specific and nuanced solutions, and work towards progress. This election had a powerful and emotional impact on me, and I don't want to give up on the inspiration I felt before Nov. 8.
I may feel like asking America, "What have you done?" But what I need to ask myself is, "What can I do?" We should all pick at least one issue to really and truly champion because the future is uncertain, and there's still time to make our voices heard. I know what mine is. What's yours?