Sonia Sotomayor Talking About Equal Opportunity
Supreme Court Justice Sonia Sotomayor Obliterated the Bootstrap Myth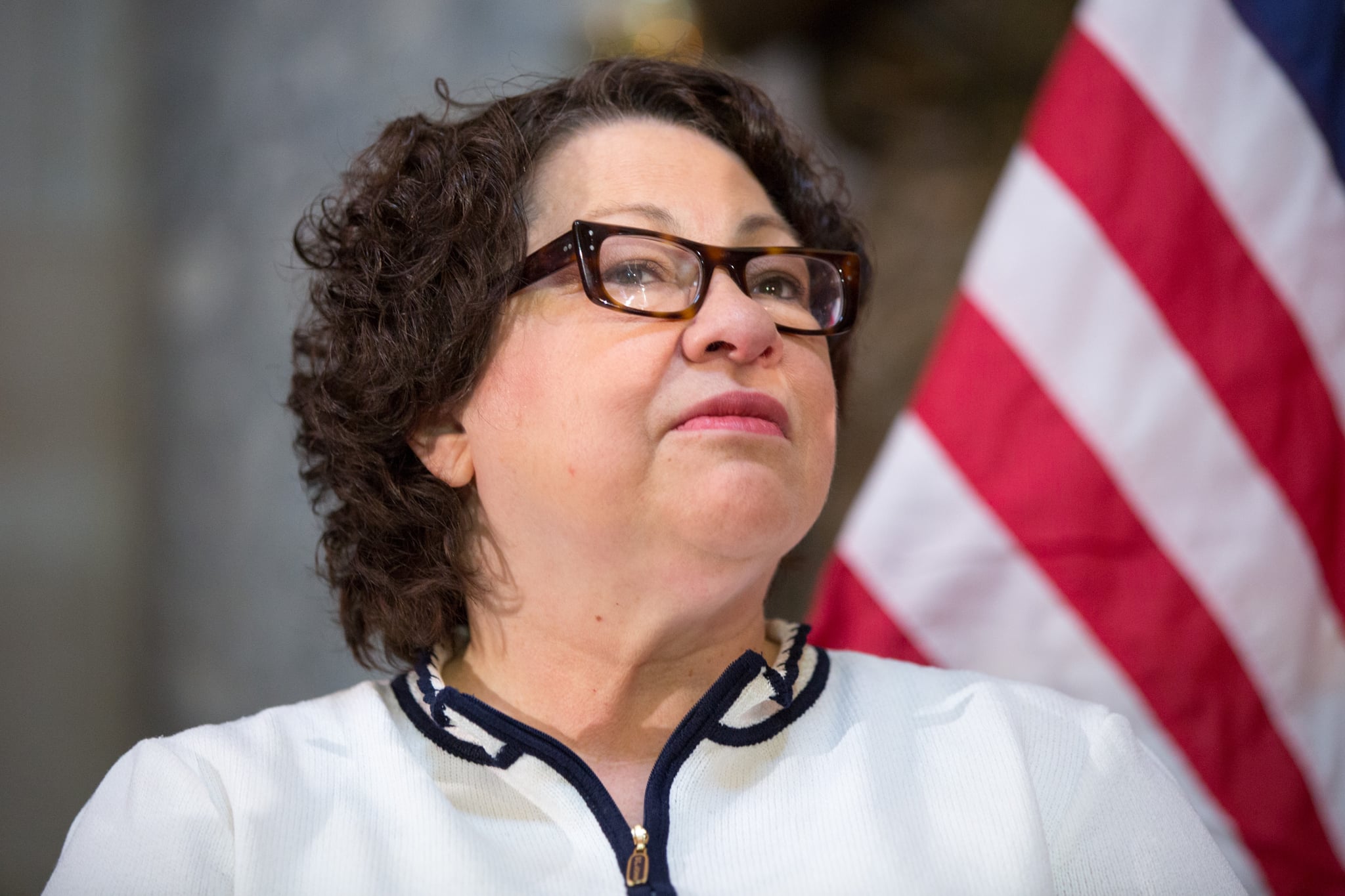 If you've been paying attention to politics lately, you've definitely heard the phrase "pull oneself up by one's bootstraps." The term is most often used to refer to the belief that any citizen in the United States, regardless of social or economic status, can get ahead in life on their own merit, without seeking help from others or the federal government. Supreme Court Associate Justice Sonia Sotomayor, who also happens to be the first Latina justice to serve on the highest court in the land, recently shared her own thoughts about the contentious talking point for many fiscal conservatives during a chat with the Aspen Institute Latinos and Society Program.
"There's a continuing tension in America between the image of the person who pulls themselves up by the bootstraps and the person who believes that you need a lift to get up sometimes," Sotomayor said while speaking with Abigail Golden-Vazquez, the executive director of the program. "Those people who believe that everyone must pull themselves up — they don't believe that people are entitled to help."
Sotomayor expressed her belief that sometimes we all need a lift up the ladder, "no matter how tall the heel on your boot is," especially when the barriers many minorities face are just too high to get over. "Unless you do something to knock it down or help that person up, they will never have a chance," she said.
Sotomayor also opened up about being a "product of affirmative action," sharing, "I am Puerto Rican, born and raised in the South Bronx. My test scores were not comparable to my colleagues at Princeton and Yale [but] not so far off so that I wasn't able to succeed at those institutions."
"So for me, that's a constant conversation. It's not an issue about whether someone is willing to lift themselves up. There are so many barriers that we have to bring down before we can change the outcomes."
Watch her full takedown of the bootstrap myth starting at the 45-minute mark below.