Trump Fires Secretary of State Rex Tillerson March 2018
Trump Fires Rex Tillerson, Taps CIA Director Mike Pompeo as New Secretary of State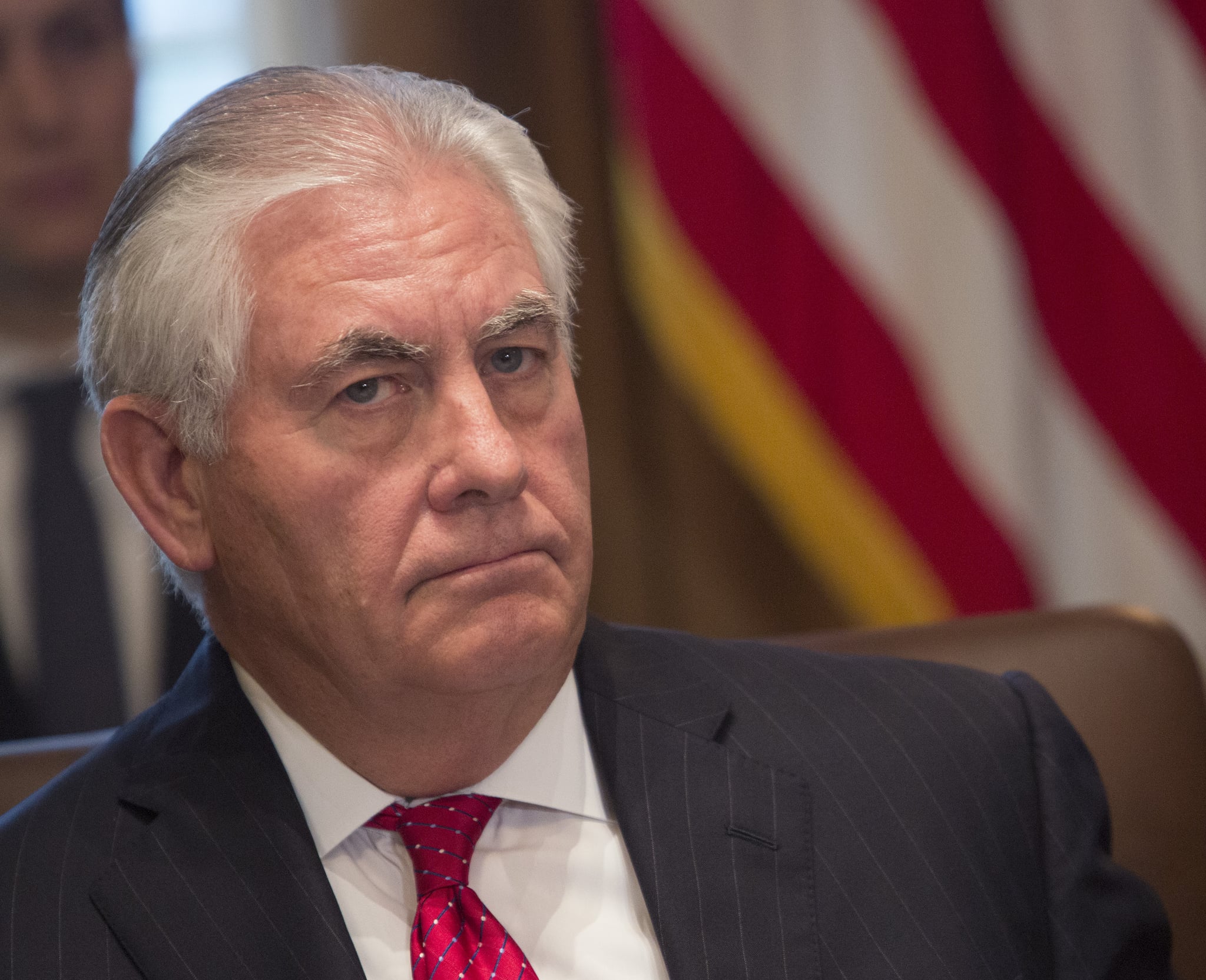 President Donald Trump announced on Twitter on March 13 that he had fired Secretary of State Rex Tillerson — and will replace him with CIA Director Mike Pompeo.
Mike Pompeo, Director of the CIA, will become our new Secretary of State. He will do a fantastic job! Thank you to Rex Tillerson for his service! Gina Haspel will become the new Director of the CIA, and the first woman so chosen. Congratulations to all!

— Donald J. Trump (@realDonaldTrump) March 13, 2018
A White House official told ABC News Trump asked Tillerson to step aside on Friday, but the State Department claims the president never actually spoke with his former Secretary of State about the decision.
"The secretary did not speak to the president and is unaware of the reason, but he is grateful for the opportunity to serve, and still believes strongly that public service is a noble calling," Steve Goldstein, the State Department's undersecretary for public diplomacy and public affairs, said in a statement. "The secretary had every intention of staying because of the critical progress made in national security. He will miss his colleagues at the Department of State and the foreign ministers he has worked with throughout the world."
Shortly after the news broke, Trump spoke to reporters briefly about his decision. "As far as Rex Tillerson is concerned, I very much appreciate his commitment and his service. I wish him well. He's a good man," he said. "Rex and I have been talking about this for a long time, we got along actually quite well but we disagreed on things . . . We were not really thinking the same." The 71-year-old did seem excited to have Pompeo joining his cabinet. "I've worked with Mike Pompeo now for quite some time. Tremendous energy, tremendous intellect, we are always on the same wavelength," he said. "The relationship has been very good, and that's what I need as Secretary of State." Tillerson is now the 20th person to leave the White House since Trump became president.