Trump Lifts Ban on Elephant Hunting Imports
Trump's Latest Move Puts Elephants in Serious Danger — Here's What You Can Do to Help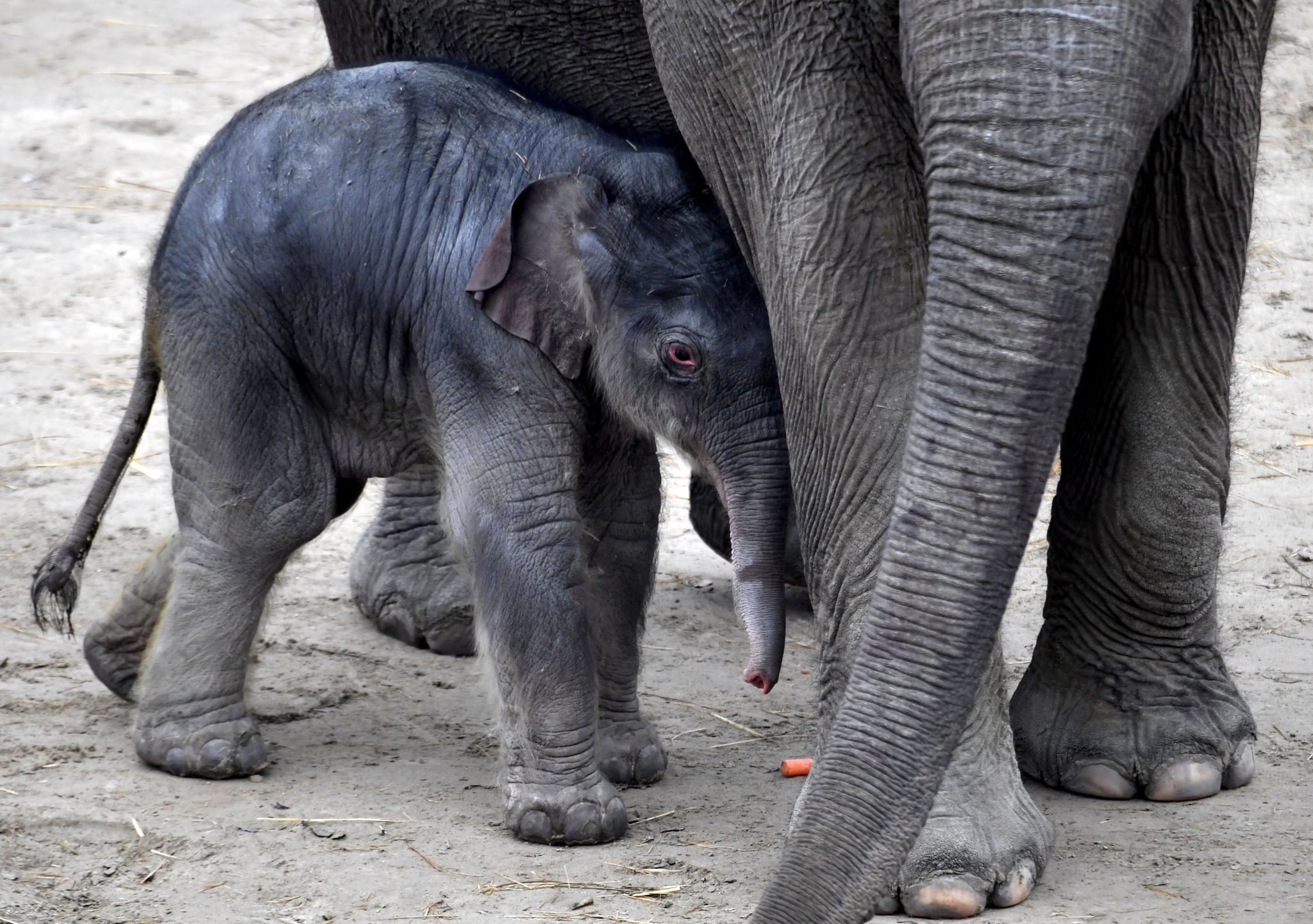 Elephants are some of the most compassionate and intelligent creatures on Earth, with the ability to process a wide range of emotions and, yes, even paint. So who would possibly want to put these smart, gentle giants into harm's way? Donald Trump's administration, apparently.
The Fish and Wildlife Council announced its plan to lift a Barack Obama-era rule barring the imports of elephant hunting "trophies" from Zimbabwe and Zambia on Nov. 15, claiming that increased hunting would lead to a boost in the economy of local communities and added momentum behind conservation efforts. Under these new guidelines, hunters would be allowed to bring two "prizes" (as in, elephants) back to the US per year.
Reprehensible behaviour by the Trump Admin. 100 elephants a day are already killed. This will lead to more poaching. https://t.co/rld67eM018

— The Elephant Project (@theelephantproj) November 16, 2017
Several prominent wildlife conservation organizations have come out against this decision, citing Zimbabwe's current political turmoil as reason to doubt the country's ability to protect its elephant population on its own. The president of The Humane Society (THS), Wayne Pacelle, blasted the decision in a particularly pointed blog post, writing, "What kind of message does it send to say to the world that poor Africans who are struggling to survive cannot kill elephants in order to use or sell their parts to make a living, but that it's just fine for rich Americans to slay the beasts for their tusks to keep as trophies?"
Please retweet & use #BeKindToElephants, and for everyone who does, we'll make a donation to The David Sheldrick Wildlife Trust. @DSWT pic.twitter.com/Fckx9iblci

— Ellen DeGeneres (@TheEllenShow) November 17, 2017
Though the Trump administration claimed on Nov. 16 that the decision to allow the importing of hunting trophies into the US had not yet been finalized, time is running out to protect these special animals. If you're interested in stopping this import ban from being reversed, you can sign this Change.org petition that already has 22 thousand signatures (and counting). Ellen DeGeneres also pledged to donate one dollar to the David Sheldrick Wildlife Trust for every retweet of this tweet that includes the hashtag #BeKindtoElephants. Finally, if you're interested in going the extra mile and investing money behind the protection of one particular elephant, you can sponsor an African elephant at the World Wildlife Fund's giving site.