Trump Mueller Russia Probe News on Ty Cobb, Dr. Bornstein
As a Storm of Health Lies and Legal Woes Converge, Trump Wants Americans to Look the Other Way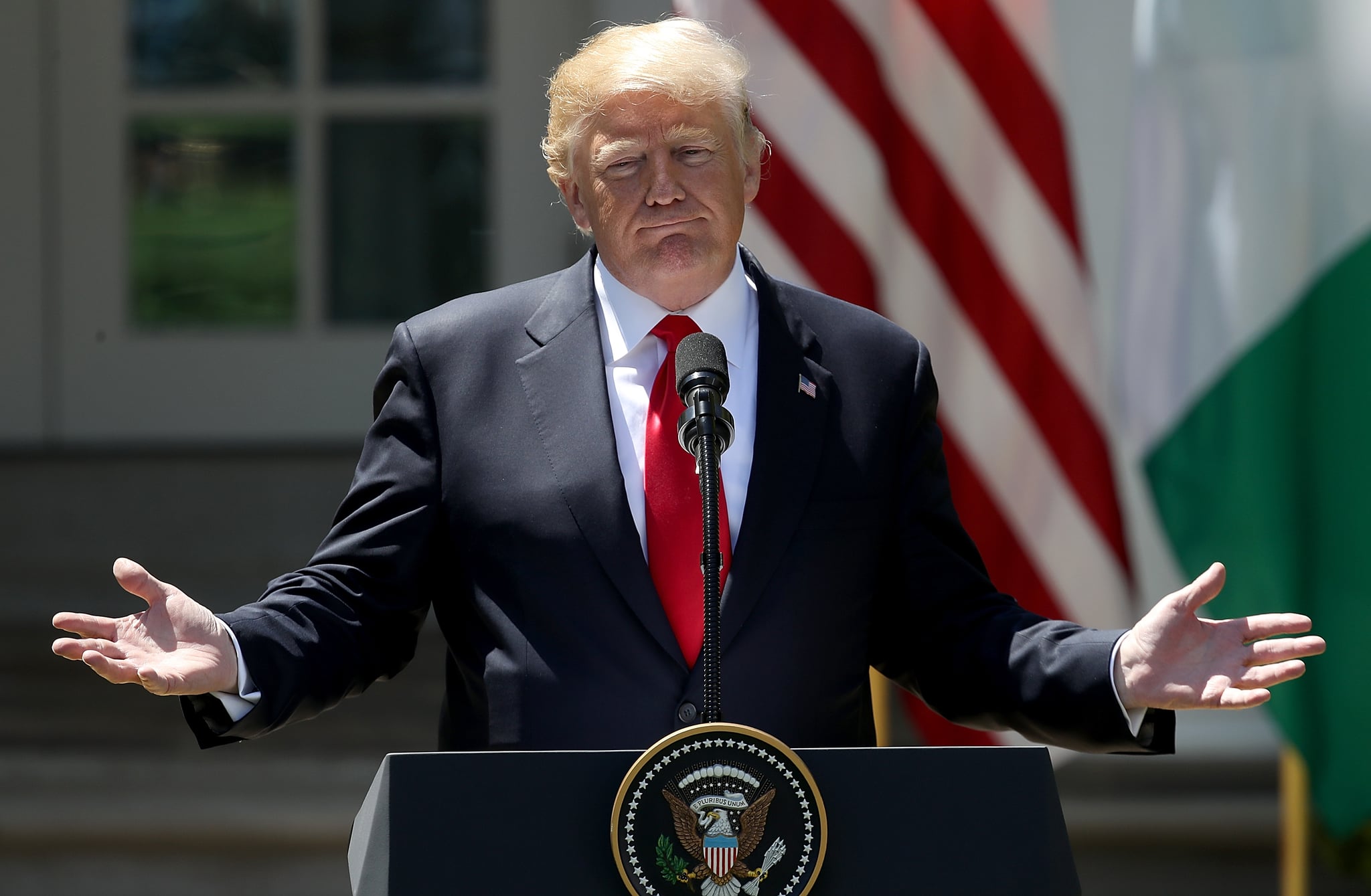 As heavy clouds roll in above, President Donald Trump is doing what he does best: attempting to get Americans to look the other way. Unfortunately for him, breaking news just keeps on pouring in, directing our gazes back toward the various smoking guns that together form the dark clouds above.
In one corner, there's Trump's former personal doctor Harold Bornstein, who revealed on May 1 that a December 2015 letter explaining Trump was in perfect health was all made up — by Trump himself. The note, which explained that the now-president was in "astonishingly excellent" health with "extraordinary" physical health and stamina, was written and released on Bornstein's official letterhead and was supported by the fact that the pair did in fact have a history dating back to 1980. But the reality, as Bornstein alleges, is that Trump dictated the letter's contents and all information therein was simply signed off on by the doctor. Bornstein also revealed an incident involving Trump personnel: his office was raided by Trump Organization lawyers in February 2017 (while Trump was sitting president!) after Bornstein shared with The New York Times that the president uses hair growth medicine.
In the other, there's the "cloud" of the ongoing Russia probe and the potential for legal proceedings. For his part, Trump has repeatedly assured the public that his relationship with his legal team is in perfect shape, even going so far as to explain on March 11 that he was "VERY happy" with his lawyers, John Dowd, Ty Cobb, and Jay Sekulow. Flash-forward less than two months, and the facts revealed outside of Trump's Twitter feed tell the exact opposite story: Dowd, the lead lawyer for Trump, resigned on March 22, and on May 2, Cobb also stepped down and will be replaced by Emmet Flood, who represented President Bill Clinton when he faced impeachment. Cobb was supposedly pushed out by Sekulow for not being aggressive enough, according to former New York City Mayor and new Trump legal team member Rudy Giuliani.
But that's not all. There's also the revelation that an early March 2018 meeting between Trump's lawyers and special counsel Robert Mueller was apparently just a room full of lawyers insisting that they are not obligated to cooperate with the federal investigation, while Mueller fired back that the president could — and would — be subpoenaed. The result of this standoff yielded a list of four dozen questions that Mueller plans to ask Trump, ranging from relationships with the Russian government to how Attorney General Jeff Sessions has been treated. These new details that have now come to light illustrate the possibility that the president could ultimately face the Supreme Court if he and his legal team do not cooperate with Mueller.
As more details emerge, Trump has, naturally, taken to Twitter to get people to look away from the increasingly dark clouds above. The now-common lingo of the president in panic mode has been nonstop, with Trump reiterating how this is all a witch hunt, an obstruction of justice "that never happened." There is "no collusion (it is a Hoax)," he said in one tweet, but as the evidence continues to mount, it's becoming increasingly difficult to see eye to eye on the president's assertions — and the storm clouds just keep rolling on in, carrying the promise of an eventual downpour.