Trump Pronounces Hurricane Irma Wrong in National Address
Trump Tries to Say "Irma," Fails Miserably, Will Probably Never Be Sorry For It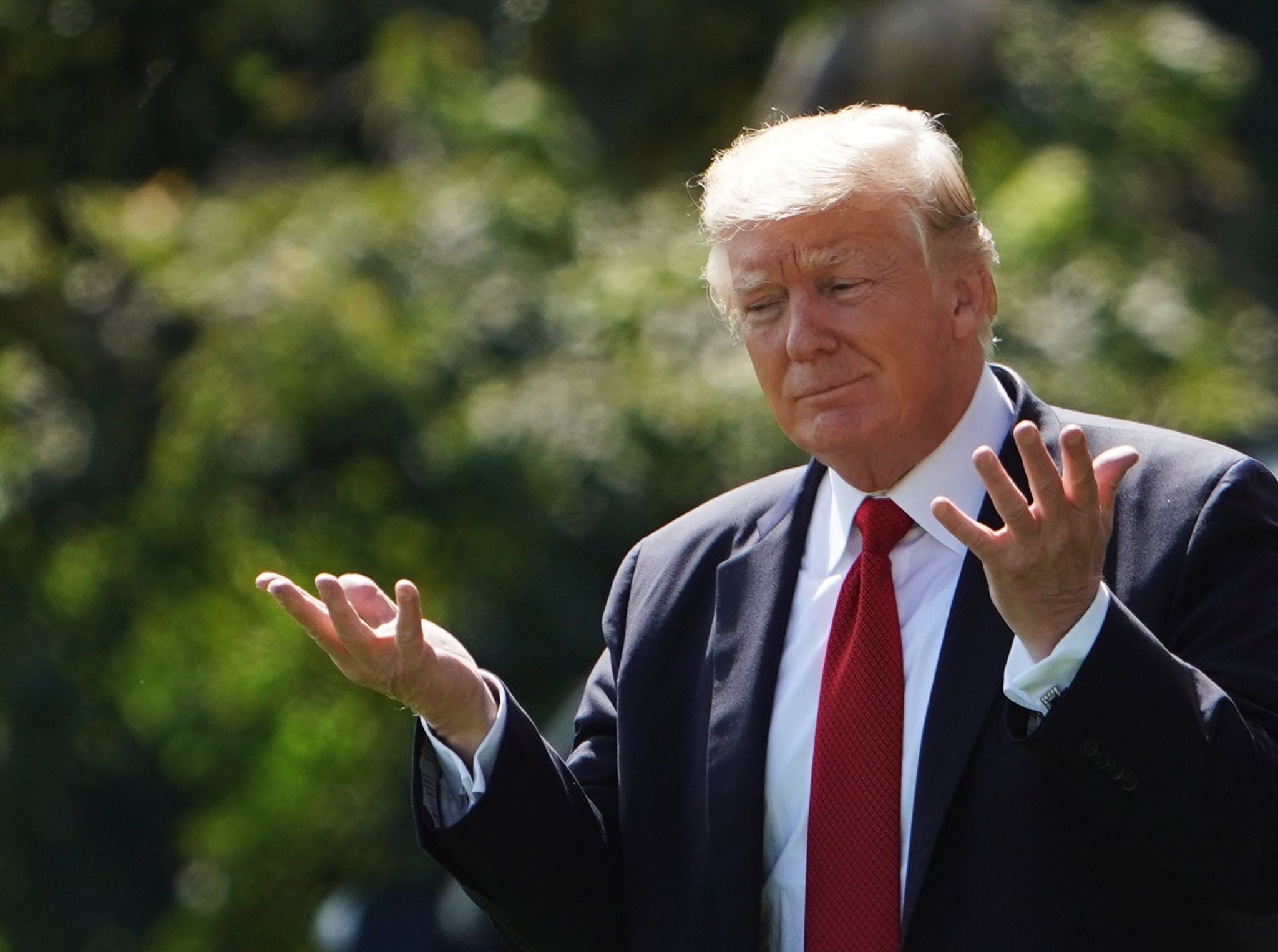 President Donald Trump isn't the first person in politics to mispronounce a word. In fact, it's almost a rite of passage for a politician to discover at the most inopportune time that they aren't able to enunciate a crucial term. From nuclear to quagmire to any one of the many words Sarah Palin coined to worm her way out of saying the right word correctly, America has heard it all when it comes to playing it fast and loose with the English language.
But there's something uniquely Trumpian in the fact that the 45th president seems to butcher a new word every week — the most recent of which just happens to be the name of a massive Category 4 hurricane barreling toward Florida. That's right, on Sept. 8, our president posted an address to the nation in which he could not say the name Irma, instead opting for the less conventional "irmer."
A message to my fellow Americans🇺🇸#IrmaHurricane2017
🎥https://t.co/jyg6AlyAAb
🎥https://t.co/iPujtHzejr pic.twitter.com/HCQ9kmKc4E

— Donald J. Trump (@realDonaldTrump) September 8, 2017
Way back in the golden days before Trump became president, a massive debate raged on the internet: was the overused and underpronounced phrase the reality TV star inserted into every sentence "bigly" or "big league"? While some consider the argument settled — this writer not among them — it's irrefutable that the discussion paved the way for the scrutiny given to other seemingly incoherent pronunciations. Among the many words Trump has refused to say correctly, often multiple times? China, Beyoncé, Nevada, Nazis, huge, antifa, and industry, to name a few. So it's not a tremendous surprise that an uncommon, old-timey name like Irma would trip up Trump. But that doesn't mean the internet has to forgive him for it.
So in the spirit of embracing hilarity in the midst of an overloaded news cycle, we've pulled together some of the best reactions the internet had to offer when it comes to Trump's latest linguistic f*ckup. And for the record it's "ir-ma," not "ir-mer."
Trump is relieved that Hurricane Irmer is here (by @VicBergerIV) pic.twitter.com/TQl4ahA4wG

— Super Deluxe (@superdeluxe) September 8, 2017
I think Irmer has knocked the ideers right out of his massive head.

— Lisa Stewart (@holachola) September 8, 2017
He's reading this with the caps lock on. https://t.co/lwRw6BH9SH

— Alyssa Milano (@Alyssa_Milano) September 8, 2017
"Hurricane Irmer" is the new "nucular." https://t.co/w3wqoBcls3

— Timothy Noah (@TimothyNoah1) September 8, 2017