Trump Wants US Military Parade Like the One in France
Donald Trump's Latest Priority: "I Want a Parade Like the 1 in France"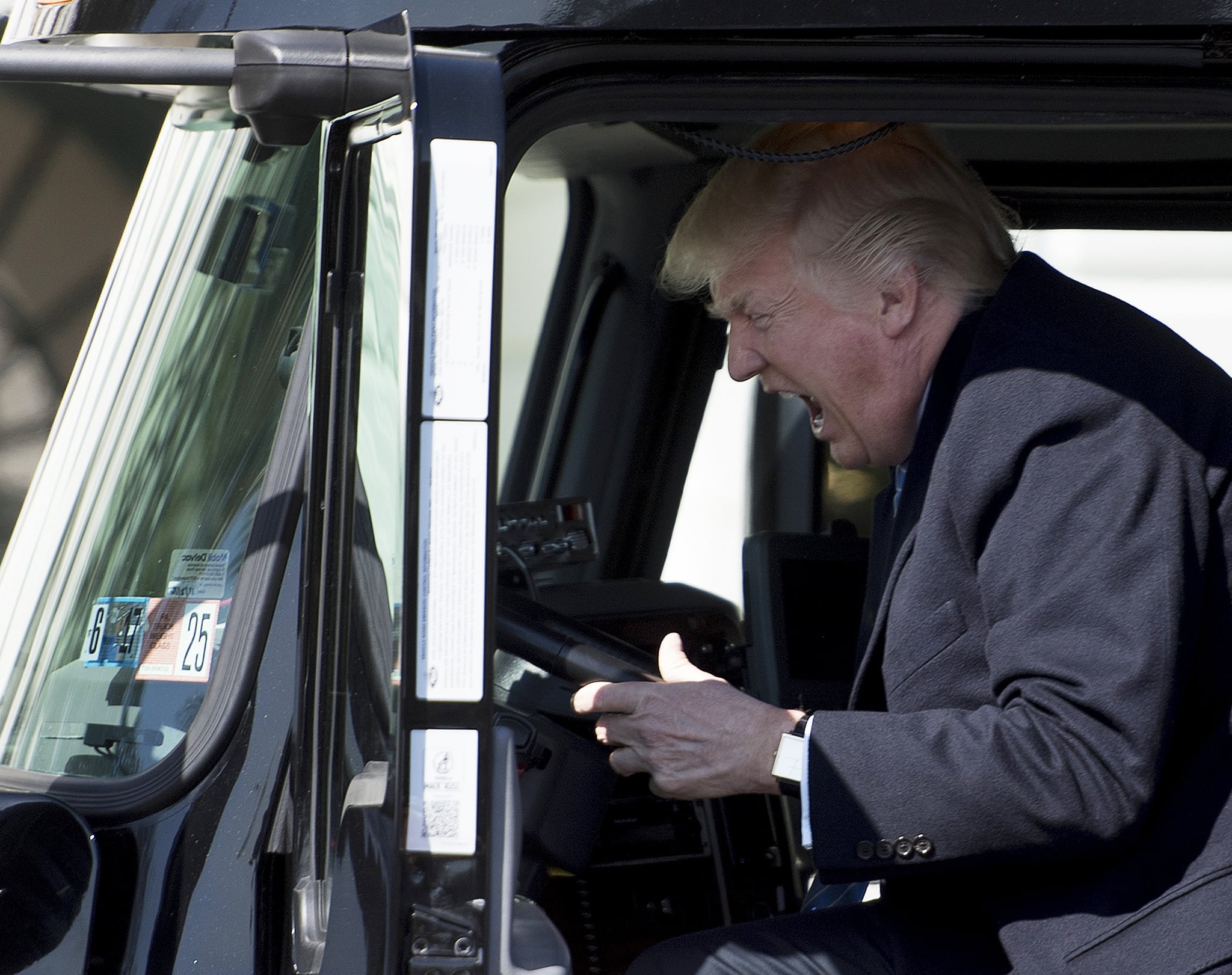 President Donald Trump has a lot going on; currently, he's stoking another government shutdown while debating (and being advised against) an interview with Robert Mueller. Just another day on the quickly darkening Hill! So how does one brighten their day when nothing seems to be going their way? Naturally, by throwing a parade! Or, at least, that's what Trump is hoping for.
Inspired by a Summer 2017 visit to France, where President Emmanuel Macron hosted a military parade for Bastille Day and to represent US-France relations, The Washington Post reports that Trump provided literal marching orders to the Pentagon in mid-January, saying "I want a parade like the one in France." And while, sure, it'd be an event of good old nationalistic fun, many critics doubt this "priority" — for starters, such a show doesn't come for free, as it would cost millions (and be a logistical nightmare) to get all the required flashy military gear to Washington.
Trump wants a Soviet-style military parade, something weak leaders do to try to look strong. https://t.co/HmL7TVGDnV

— Garry Kasparov (@Kasparov63) February 6, 2018
The other problematic thing about such a parade? It has uncomfortable dictatorly ties, as it is a favorite go-to event of regimes like the former Soviet Union and today's North Korea. Critics have suggested that the parade is essentially a giant wobbly megaphone to say, "Look at how strong we (and I) are," as The Washington Post's Rick Noack shared in an analysis. Garry Kasparov, Chairman of the Human Rights Foundation, highlighted the words of George Orwell in response: "Beyond a certain point, military display is only possible in countries where the common people dare not laugh at the army."
Despite these critiques, the White House is shrugging off concerns, noting that the affair is a celebration of our military and Trump's support of them and an opportunity for Americans to "show their appreciation," in the words of White House Press Secretary Sarah Huckabee Sanders. Another White House official asserted that this would be a "celebration of the men and women who give us freedom," a move that is "the opposite of a totalitarian government."
Trump's big parade is still in the works, and there is no word on when it will happen — though the president has already expressed a preference for Memorial Day or July 4, and the Pentagon has put forth Veterans Day. While the details of the location are still being sussed out, Trump is pushing for the same route as his inaugural parade which, if you've forgotten, wound up being a giant commercial for the Washington, DC, Trump Hotel.

Image Source: Getty / Jim Watson