What Is the Clip in Kendrick Lamar's "Blood"?
Kendrick Lamar Calls Out Fox News and Geraldo Rivera on His New Album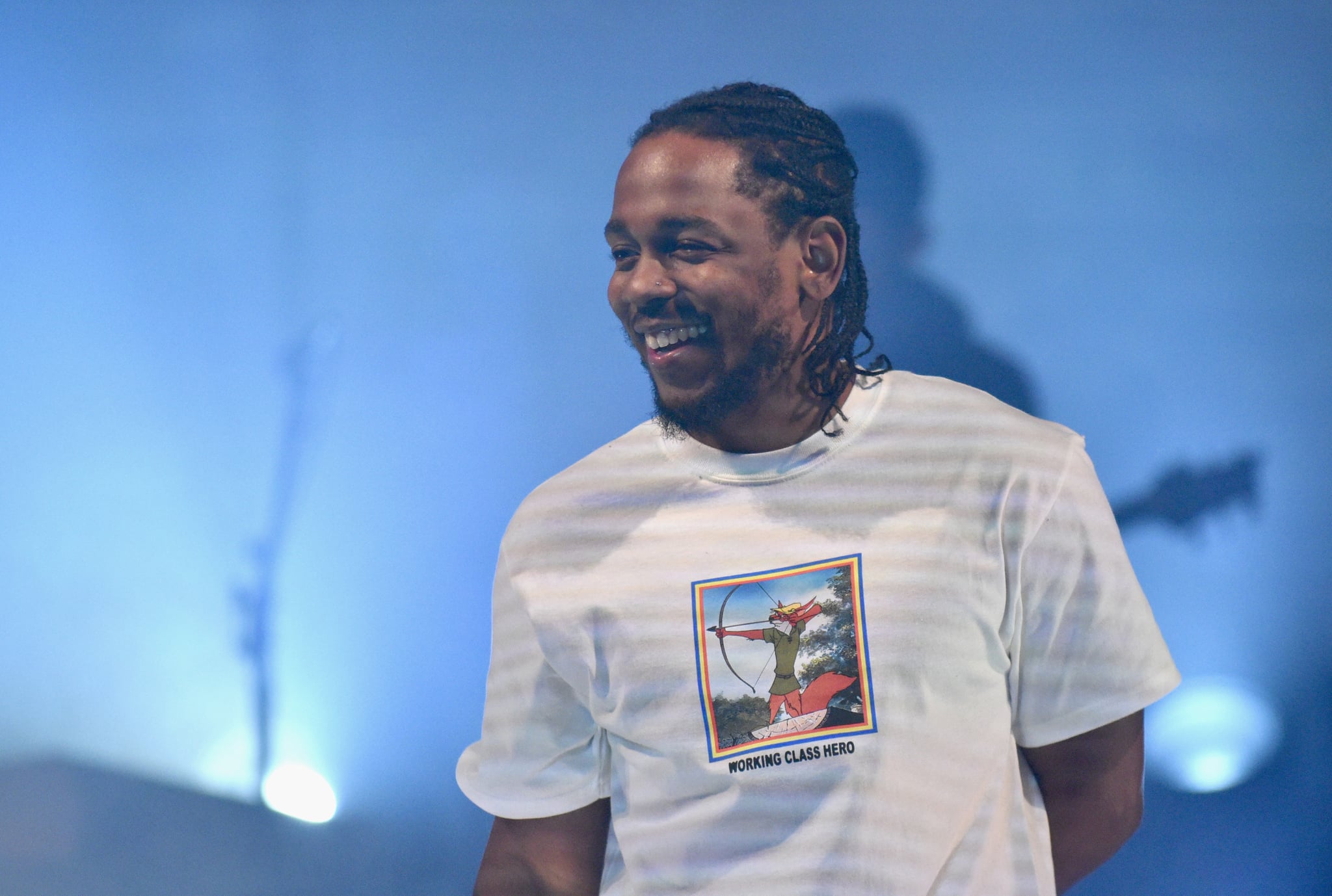 Kendrick Lamar's new album, DAMN., has many people talking, including Fox News. At the end of the album's first track, "BLOOD.," Kendrick samples a 2015 clip of Fox News host Geraldo Rivera criticizing his performance of "Alright" at the BET Awards. "Hip Hop has done more damage to young African Americans than racism in recent years," Geraldo stated before his co-anchors chimed in with their own critiques of Kendrick's lyrics being "anti-police."
Kendrick Lamar not only sampled the two-minute news segment, but the "Freedom" rapper also called out Fox News and Geraldo Rivera directly in a song called "YAH.," saying, "Fox News wanna use my name for percentage / My latest news is my niece, she's worth livin' / See me on the TV and scream, 'That's Uncle Kendrick'/Yeah, that's the business/Somebody tell Geraldo this n*gga got some ambition."
This isn't the first time Kendrick has responded to Rivera, either. "How can you take a song that's about hope and turn it into hatred?" Kendrick asked during a video chat with TMZ in 2015 following Rivera's critique. "Hip-hop is not the problem. Our reality is the problem of the situation . . . Rather [than] going out here and doing the murders myself, I want to express myself in a positive light . . . Coming from these streets and coming from these neighborhoods, we're taking our talents and putting 'em inside the studio."
On Friday, April 14, the same day Kendrick's album was released, Rivera has responded to the sampling of his 2015 segment during a Facebook live video stream. "Nobody is more street than me," he said, about "the reality" of police brutality and gang-related murders. "No big-time reporter has seen more violence, ghetto urban violence than me." Hear his full response, which has over 1,000 views at press time, ahead.