What Happened to the EgyptAir Flight From Paris to Cairo?
Everything You Need to Know About the Missing EgyptAir Flight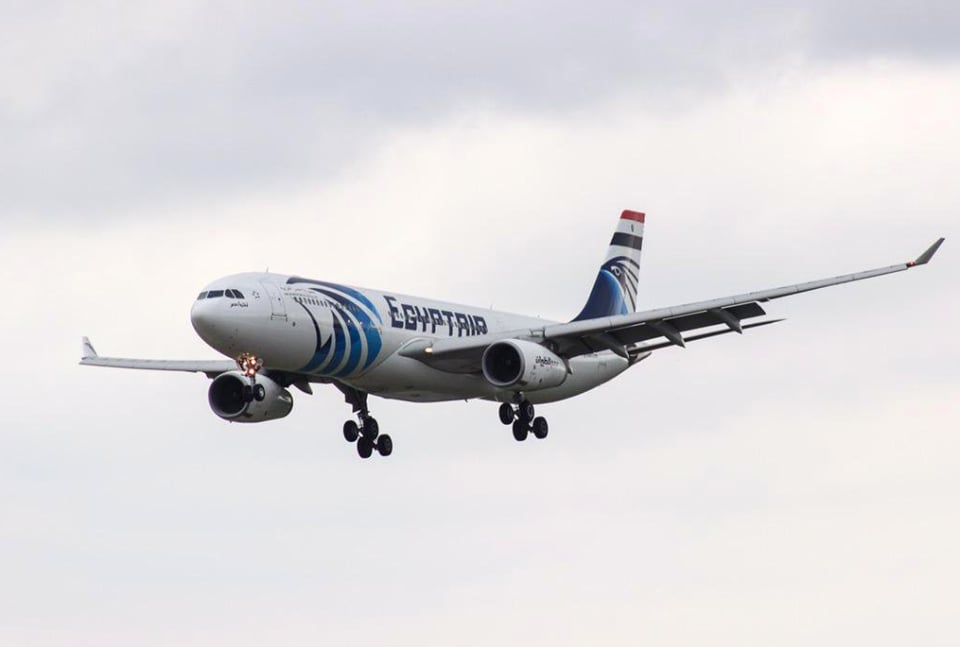 Update: An EgyptAir representative told CNN that the found debris is not from flight MS804 as had previously been stated. "We stand corrected on finding the wreckage because what we identified is not a part of our plane. So the search and rescue is still going on," said Vice Chairman Ahmed Adel.
Original story: Debris from an EgyptAir plane carrying 66 people that disappeared from radar on Wednesday has been found, according to the airline. Here are all the details we know so far.
Flight MS804, which was on its way from Paris to Cairo, Egypt, crashed into the Mediterranean, and wreckage has been found near the Greek island of Karpathos.


Press Release
EGYPTAIR resource stated that the Egyptian Ministry of Civil Aviation has just received an official letter.— EGYPTAIR (@EGYPTAIR) May 19, 2016

from the Egyptian Ministry of Foreign Affairs declaring the finding of wreckage of the missing aircraft No. MS 804— EGYPTAIR (@EGYPTAIR) May 19, 2016

near Karpathos Island.
EGYPTAIR sincerely conveys its deepest sorrow to the families and friends of the passengers onboard Flight MS804— EGYPTAIR (@EGYPTAIR) May 19, 2016

Greek officials said the plane plunged into the Mediterranean after making two sharp turns.
Eyptian authorities believe terrorism is more likely to blame than a technical failure, according to The Guardian.
Sixty-six people were on board, including 55 passengers and 10 crew members.
The plane disappeared within 10 miles of Egyptian airspace.


EGYPTAIR A320 was at a height of 37.000ft, and disappeared after entering the Egyptian airspace with 10 miles.— EGYPTAIR (@EGYPTAIR) May 19, 2016

Most of the passengers were Egyptian.


the passengers' nationalities are as follows:
- 15 French
- 30 Egyptian
- 1 British
- 1 Belgium
- 2 Iraqis
- 1 Kuwaiti
- 1 Saudi— EGYPTAIR (@EGYPTAIR) May 19, 2016

- 1 Sudanese
- 1 Chadian
- 1 Portuguese
- 1 Algerian
- 1 Canadian— EGYPTAIR (@EGYPTAIR) May 19, 2016

The airline has notified family members of those on board and is providing them with services.


EGYPTAIR has hosted the passengers' families near to Cairo Airport and has provided doctors, translators and all the necessary services.— EGYPTAIR (@EGYPTAIR) May 19, 2016
We will update this story as we have more information.