What Is Penis Transplant Like?
7 Important Questions You Have About the Country's First Penis Transplant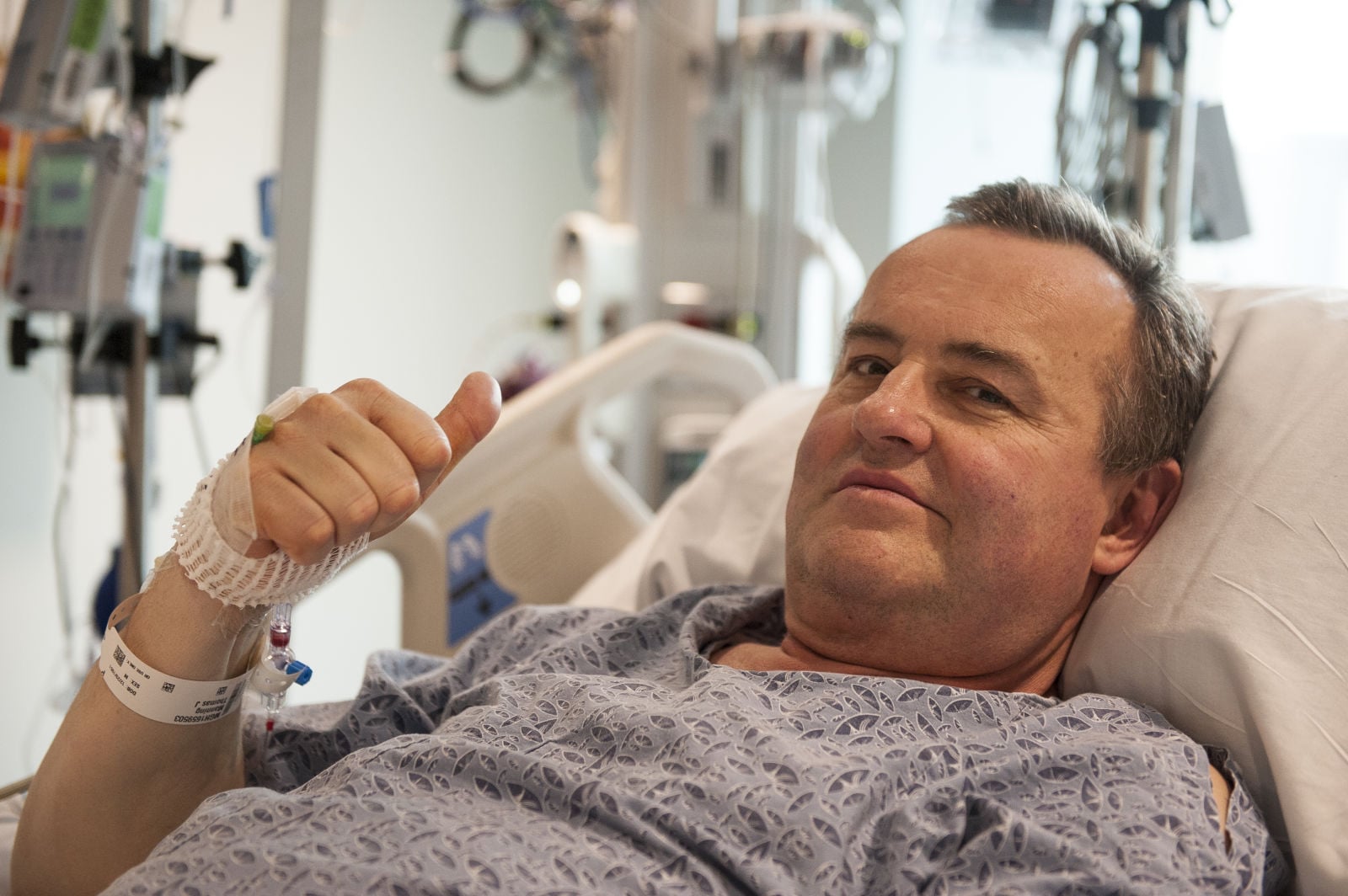 A man who had suffered from penile cancer received the first penis transplant in the US at the Massachusetts General Hospital earlier this month. Thomas Manning is a 62-year-old bank courier and underwent the procedure May 8 and 9.
In 2012, Manning suffered from a work accident after heavy equipment fell on him, causing severe injuries, according to The New York Times. Doctors then saw an abnormal growth on his penis, which turned out to be cancer, and he had to have his penis removed.
Manning said he wanted people to hear the story of his transplant surgery so he could fight stigma associated with genital cancers and injuries. "Today, I begin a new chapter filled with personal hope and hope for others who have suffered genital injuries, particularly for our service members who put their lives on the line and suffer serious damage as a result," said Manning in a statement, alluding to the benefit the surgery can bring to injured veterans.
Here are some answers to questions you might be wondering about the procedure.
How long did the surgery take?
It lasted 15 hours over the course of two days.
Where did the penis come from?
A deceased donor.
What's the recovery like?
If everything goes well, typical urination should be possible within a few weeks; normal sexual function will take "weeks to months," Dr. Curtis L. Cetrulo, one of the doctors who led the surgical team at Massachusetts General Hospital, told The New York Times.
How many other people have had the surgery?
Two other penis transplants have been recorded throughout the world. One in China in 2006, which was considered a failure, and a successful one in South Africa in 2014. The man later fathered a child.
How much does the surgery cost?
For now, the hospitals are covering the costs and the doctors are donating their time, but it's estimated between $50,000 to $75,000.
How many people have penile cancer?
About 2,030 new penile cancer cases and 340 related deaths are expected in the US this year, making it a rare form of cancer.
Who else can benefit from this surgery?
Aside from helping cancer patients and accident victims, the main goal of this surgery is to improve the lives of combat veterans with serious pelvic injuries. That's because suicide rates are abnormally high in soldiers with severe damage to the genitals and urinary tract, according to Dr. Cetrulo.
"From 2001 to 2013, 1,367 men in the military suffered so-called genitourinary injuries in Iraq or Afghanistan, according to the Department of Defense Trauma Registry. Nearly all were under 35 and had been hurt by homemade bombs, commonly called improvised explosive devices, or I.E.D.s. Some lost part or all of their penises," reports The New York Times.
Get even more details about about the surgery from Massachusetts General Hospital.