What Shepard Fairey Thinks of Obama
How the Creator of the Iconic Hope Poster Feels About Obama Today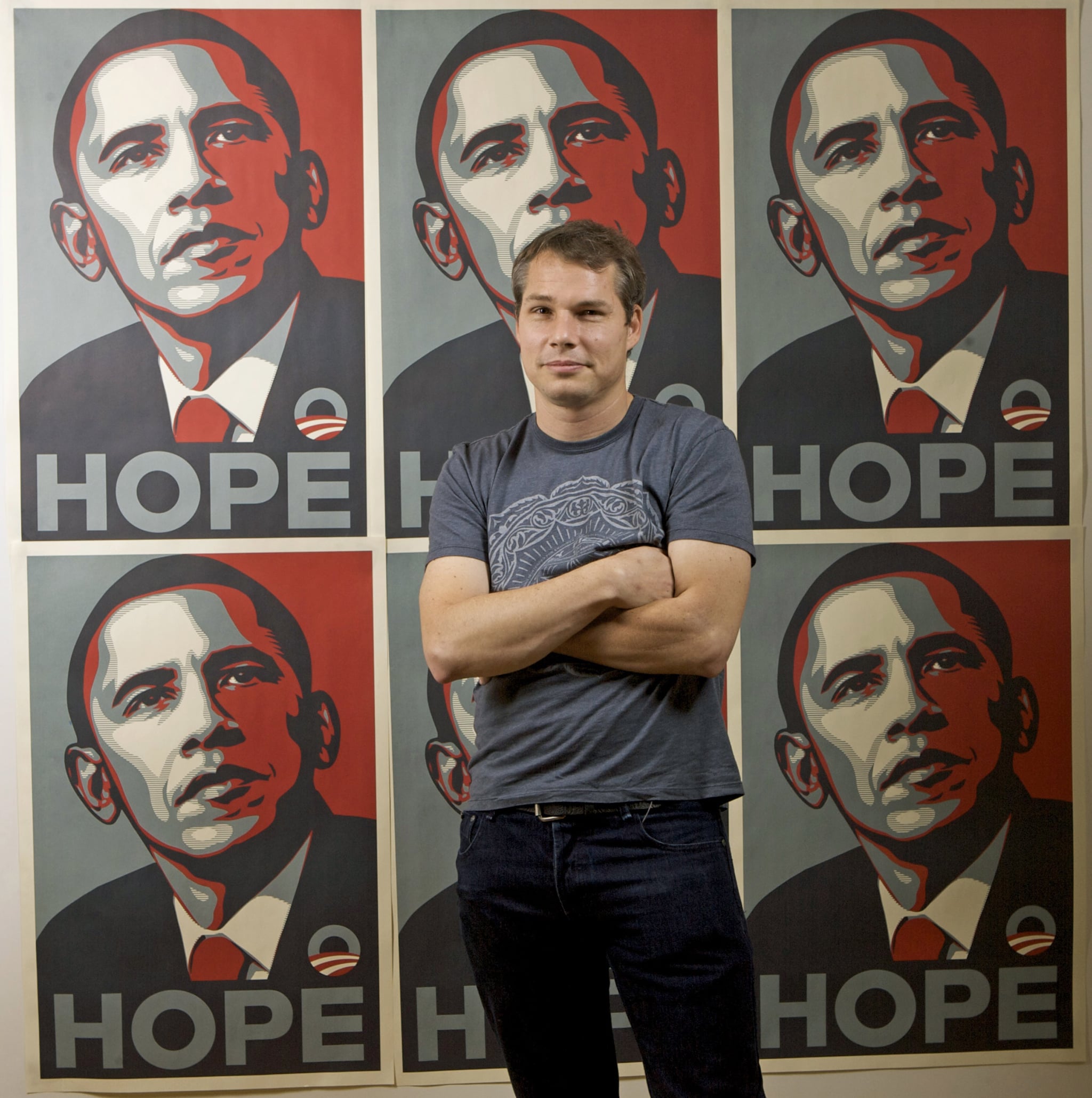 Shepard Fairey with his iconic Hope poster in 2009. Rex / Damian Dovarganes
Artist Shepard Fairey had no official role in Barack Obama's 2008 campaign, but he will be forever tied to that historic election. Fairey created the iconic Hope poster that caught the imagination of voters and came to represent the aspirations many had for the Obama presidency. Fairey also produced the 2009 book Art For Obama: Designing the Campaign For Change, a curation of powerful images created by various artists during Obama's first campaign.
"I have complex opinions about Obama as president, but overall I think he is an exceptional human being."
Now, with Obama days away from exiting the White House, how does Fairey feel about the man his art played a role in electing? Over the years, Fairey has been critical of the Obama administration on issues like domestic spying, military drones, and money in politics. But as he looks back on Obama's legacy, it's clear Fairey still has respect for Obama the person and for Obama the politician who aptly used visual media. Read on for our interview with Fairey.


POPSUGAR: How do you feel about your Hope poster today?
Shepard Fairey: I'm still very proud of the poster as a tool of grass-roots activism that was initiated independent of the campaign. I'm happy that it seemed to connect with people who might normally sit on the sidelines but became participants in 2008.
PS: Are there other images that you think define the Obama presidency?
SF: For me the most powerful image of him is when he was giving the speech after the Newtown school shooting, addressing gun control and wiping a tear. He was clearly affected emotionally but remained composed and articulate. That was a definitive image of the president.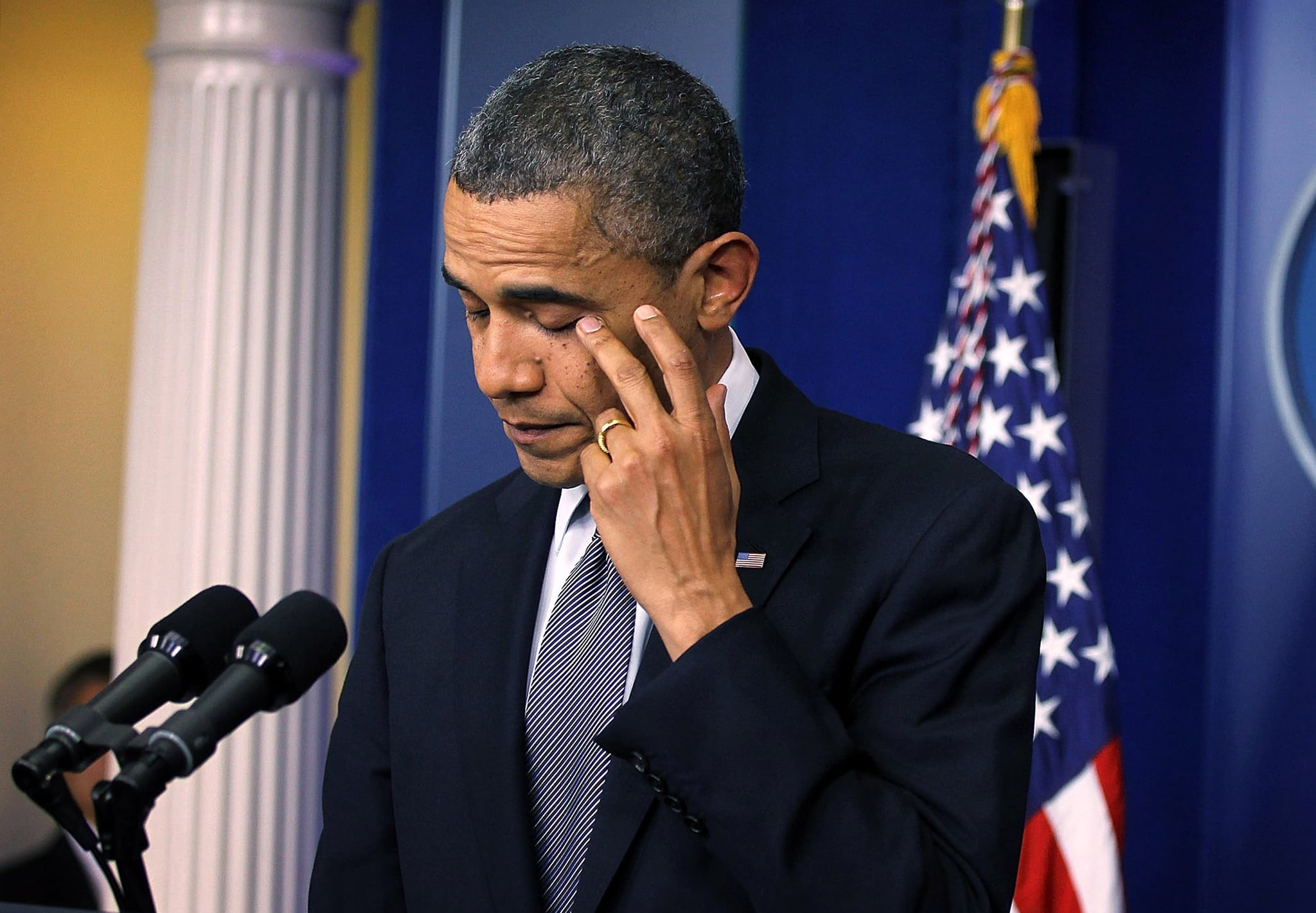 President Obama following the Sandy Hook massacre. Getty / Alex Wong
PS: How was President Obama able to use visual media better than other presidents?
SF: As a campaigner, his visual identity system was one of the best that I've seen. His website design and logo were very powerful and memorable. I also think that some of the members of his campaign thoroughly understood how important strong visuals and symbols are.
There were also many, many pieces of graphic art that were inspired by him and his campaign but not directly produced by his campaign. This gave his campaign a lot of material to be inspired by based on what resonated with Obama's audience.
PS: What's your reaction to Barack Obama eight years later?
SF: I have complex opinions about Obama as president, but overall I think he is an exceptional human being. In purely practical terms, I think democracy works better when more people are catalyzed to participate. If my poster catalyzed participation at all, I'm very happy about that.