What Are Superdelegates?
4 Things to Know About Superdelegates So You Can Sound Super Smart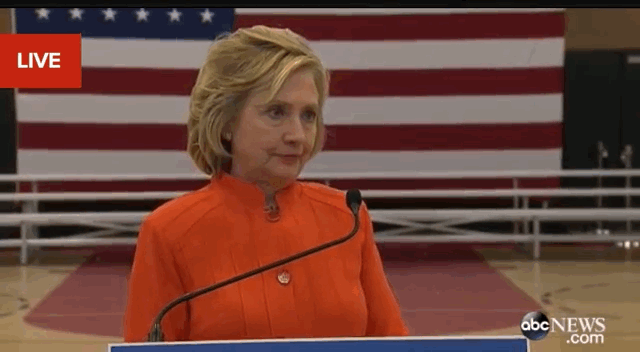 Superdelegates? More like super confusing. If you've been following the election, you've heard that Hillary Clinton has the support of hundreds of superdelegates while Bernie Sanders only has 31 — but these superdelegates can change their minds. What does this all mean? Let us break it down.
What are superdelegates?
Only the Democratic party has superdelegates. They are people who can cast their vote for whoever the heck they want at the national nominating convention — technically, they don't have to follow how the voters vote or stick with who they originally planned to support.
However, they typically do vote the way of the people; only in some circumstances will they change course and do what they think is best for the party. For instance, if Donald Trump were running as a Democrat, they would probably vote against him. Consider them a safety net for the party.
Superdelegates were established during the 1984 presidential election. Until the early 1970s, only party insiders would nominate a candidate, but in order to make the system more democratic, they opened up the process to voters through elections and primaries. However, after George McGovern and Jimmy Carter got crushed by the Republicans in the 1972 and 1980 general elections, respectively, the party decided to work these leaders back into the system so they could have a say in the nominating process and pick someone who had a good shot of beating the GOP.
Who are they exactly?
Superdelegates are a mix of current and former Democratic politicians (presidents, senators, governors, etc.) and leaders of organizations affiliated with the Democratic National Committee. For example, former President Bill Clinton, Senator Bernie Sanders, New York Governor Andrew Cuomo, and Louis Elrod of Young Democrats of America are all superdelegates.
How much power do they have?
They make up 714 out of 4,765 total delegates, which means they have control over 15 percent of the nominating process. The rest of that percentage is made up of pledged delegates that come from primary and caucus votes.
Is this system rigged?
Some people argue that because superdelegates have the influence to go against the popular vote if they please, the whole nominating process is sketchy. But the Democratic party says their job is to always act in the best interest of the party. Since they first came into play in 1984, superdelegates have never "changed the outcome of the primary season" or contradicted the pledged delegate total, according to NBC News.
If you want a side of humor with your explanation, watch this recent Samantha Bee video that also breaks down superdelegates.