When is the 2018 Election?
Everything You Need to Know About the 2018 Elections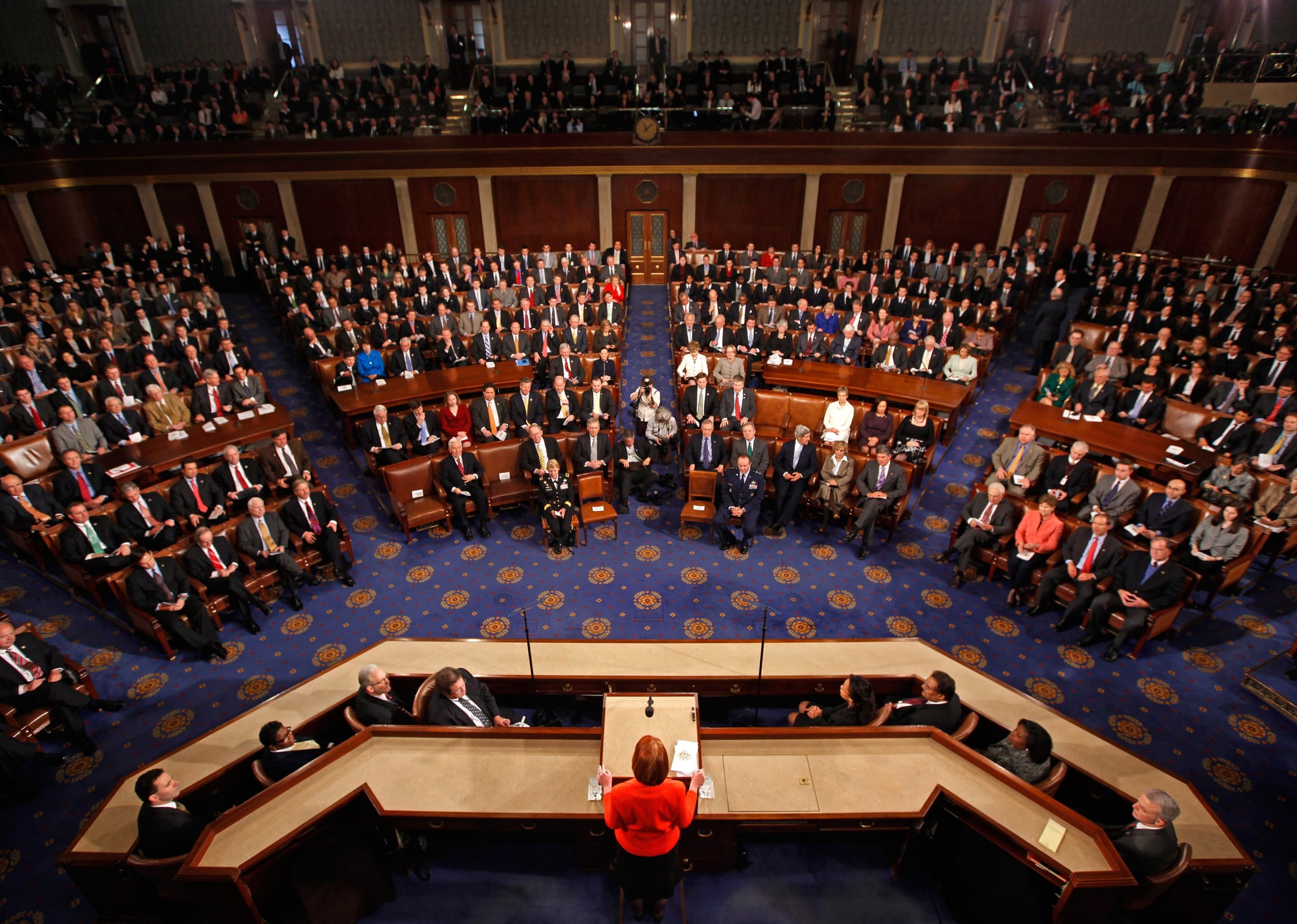 With the 2016 presidential election and its ensuing turmoil still on everyone's mind, it's easy to forget about the already looming midterm elections on Nov. 6, 2018. Who will be up for re-election? What exactly will be at stake then? How likely are these elections to change anything? Here's what you need to know about it.
Who Is Running in the 2018 Elections?
There will actually be plenty of people to vote for in 2018. Members of the House of Representatives are up for re-election every two years, while Senators serve six-year terms. As a result, 34 Senate seats (one third of the Senate) will be subject to a vote in 2018, along with all 435 seats in the House. Among the 34 Senate seats in play, 25 are currently held by Democrats or Independents who will be defending their seats. As for the House, Republicans currently hold a 237-193 majority (five seats are vacant at this time). In addition, 38 governorships will be up for election in 2018, 27 of which are held by Republicans.
What Is at Stake in the 2018 Elections?
It's almost impossible to ignore presidential elections, which are extensively covered by the media every four years, but mid-term elections tend to receive less attention. However, their stakes are just as high: they can determine the Congress majority, with important consequences. For example, the 2010 midterm elections cost the Democrats their House majority, and they also suffered significant losses in the Senate, which paved the way for the current Republican majority in both chambers of Congress. Any change in congressional majority in 2018 would deeply impact the rest of Donald Trump's presidency by changing the balance of power.
And yet, despite these high stakes, midterm elections tend to bring fewer people to the polls. In 2010, only 36.9 percent of the voting-age population showed up at the polls in 2010, compared to 51.7 percent in 2008, and 53.7 percent in 2012. This isn't just a recent trend: according to the Pew Research Center, voter turnout for midterm elections has been lower than for presidential elections since all the way back to the 1840s.
The gubernatorial races are important for different reasons: as Gov. Dannel Malloy (D-CT) reminded Politico, governors are by definition more present in their states and more tuned in to their constituents' concerns. Given that the Democratic party has been accused of losing touch with the white working class, successful gubernatorial campaigns in key states could help improve this situation.
What Would It Take to Flip Congress?
In 2018, Democrats would need to take back three seats in order to gain control of the Senate. Republicans, on the other hand, would require winning eight additional Senate seats in order to obtain a filibuster-proof 60-seat majority. Democrats would need to overturn 24 representative seats in order to obtain a House majority.
Which Factors Can Help Us Predict the Outcomes?
Although it's still too early to be making major predictions about 2018, we can list some of the consistent trends that have characterized American politics throughout history.
First of all, the party in the White House usually faces Congressional losses. This is presumably because those voters who do come to the polls are more likely to vote in protest against the current administration: dissatisfaction is a powerful motivator. According to the Los Angeles Times, the president's party has lost House seats in 18 of the last 20 midterm elections, with somewhat less consistent losses in the Senate. So, good news for Democrats.
Secondly, there is a correlation between the president's approval rating and his party's losses: the lower the rating, the bigger the losses. Considering that a recent Gallup poll shows Donald Trump's approval rating down to 37 percent, with 58 percent of Americans declaring themselves dissatisfied with his performance, this is also certainly encouraging for Democrats. However, FiveThirtyEight has pointed out that estimates based on past elections have a wide margin of error, wide enough for Republicans to hold on to their congressional majority this time around.
Thirdly, attempts at healthcare reform also appear to result in losses for the party in power. FiveThirtyEight has also pointed out that debates over the Democrat healthcare bill in 2009 and 2010 led to sharp drops in President Obama's popularity, and the aforementioned 2010 midterm losses. Bill Clinton's Democrats suffered comparable drops and losses in 1994, when they attempted to reform health care, according to Politico. The recent Republican healthcare bill was markedly unpopular, supported by only 17 percent of Americans, according to a recent Quinnipiac poll. Although the bill was pulled before it could even be subjected to a vote, it's likely that the debacle will still be on voters' minds in 2018.
Despite all these encouraging factors, Democrats still face an uphill battle towards regaining a congressional majority. As the Boston Globe explains, Democrats would have to be able to defend their Senate seats in states like Florida and Ohio, which elected Donald Trump, and also nab at least one seat from Republicans in resolutely red states like Alabama or Texas. In other words, while the Republican Senate majority is slim, it is actually quite stable.
The party in power has lost 30 House seats on average during the last 21 midterm elections; this would make it technically possible for Democrats to obtain the 24 seats they need for a majority. But if we factor in elements such as gerrymandering and the aforementioned drop in participation during midterm elections, the outcome remains uncertain.
What Are Some Specific Races to Watch?
Nevada is one of the states where Democrats could snatch a Senate seat, according to the Washington Post, as Hillary Clinton won it in 2016. However, incumbent Republican senator Dean Heller recently decided to run for re-election, which makes the result more uncertain. Apart from that, Democrats seem to have little chance of overturning the Senate seats they need to regain a majority. However, Senate seats in Florida, Indiana, and Ohio, among others, could switch from Democrat to Republican.
A Daily Kos analysis of a letter sent out by the Democratic Campaign Congressional Committee (DCCC) suggests that districts in states including California, Florida, Texas, Pennsylvania, Illinois, and Georgia, could give Democrats the extra seats they need to win back the House.
Democrats will also reportedly be concentrating their efforts on gubernatorial races in the Midwest, in states like Michigan, Iowa, and Wisconsin. These states are currently held by Republicans, but they might be the Democrats' best chances at winning back a divided country.
Image Source: Getty / Chip Somodevilla