Where Is Bob Costas and Who Is Olympics Host Mike Tirico?
Here's What You Need to Know About NBC's 2018 Winter Olympics Host Mike Tirico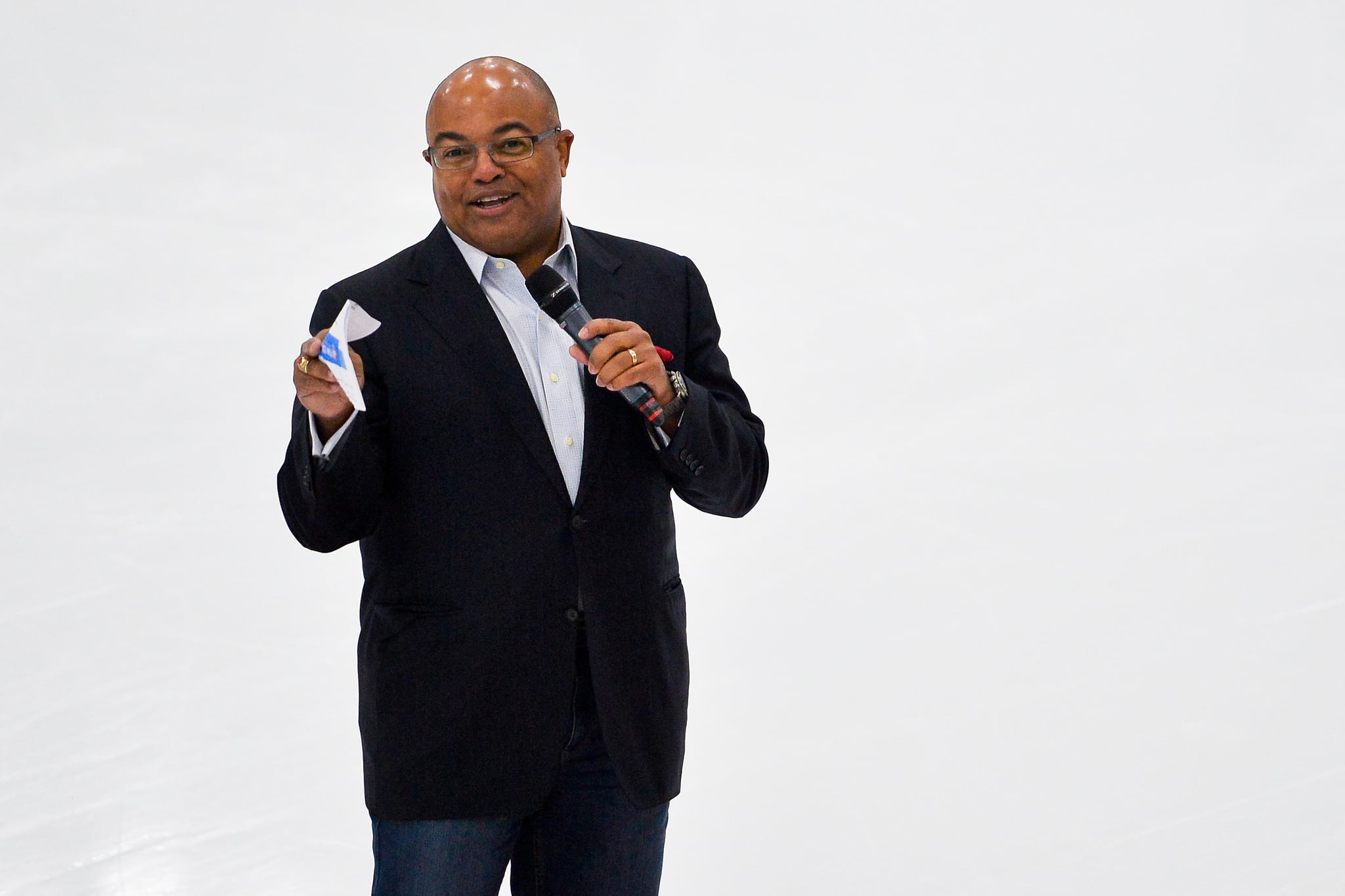 For more than 25 years, Bob Costas was the face of NBC's must-watch Olympics coverage. But after 11 consecutive Olympic Games and a storied career of hosting the global event, Costas stepped aside — and for the 2018 Winter Olympics in Pyeongchang, South Korea, all eyes will be on his replacement: Mike Tirico.
Tirico is a sportscasting legend in his own right; before joining NBC Sports in 2016, he spent 25 years working for ABC and ESPN with a career that began on SportsCenter and which has encompassed nearly every modern sport under the sun. Chances are, if you've ever watched any sports coverage on television, you've heard his voice — and now, you'll be seeing a whole hell of a lot more of him in the flesh as he takes on the storied role that Costas had held since 1992.
But in light of the #MeToo and #TimesUp movements, it's worth noting that Tirico does not have a squeaky-clean past. In the '90s, six women accused him of sexual harassment. It's a fact that has been publicly acknowledged by NBC, who has continued to throw its support behind the sportscaster, insisting that the misdeeds of his past are just that — in the past. Back in December, the broadcaster told The Hollywood Reporter that "when we hired Mike in 2016, we were aware of the incidents from more than 25 years ago, which had been addressed in 1991-92 by ESPN, his employer at the time, and for which he has apologized. . . . Mike has repeatedly assured us that this behavior is long in his past, and we have no evidence of anything to the contrary."
For his part, Tirico remains incredibly humble about his new role — and seems focused on tackling the monumental challenge of filling Bob Costas's shoes. "I don't think anybody is coming to watch the Games for me," he told CNN. "At the end of the day, I hope I help them enjoy the games a little bit more . . . Hopefully helping viewers with the why, the what, share in the best stories, and get you to the next event."