Who Is Jared Kushner?
Jared Kushner Will Reportedly Be Trump's Senior Adviser — Here's What You Need to Know About Him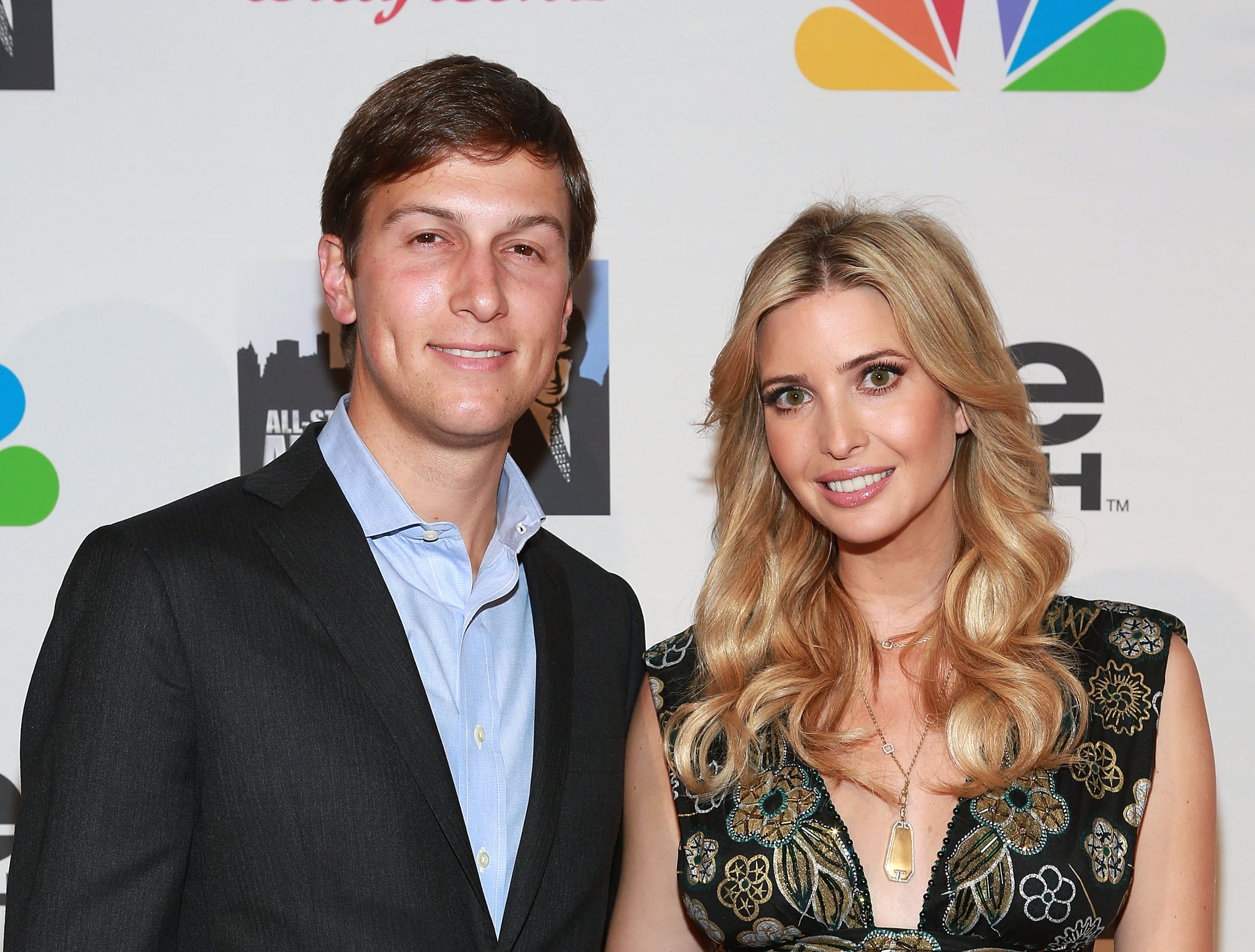 Update: CNBC, among other outlets, is reporting that Jared Kushner will be named a senior adviser to the president. Kushner's appointment risks breaking an antinepotism law that prevents presidents from naming their family members to positions in the White House. Additionally, Kushner has a list of financial conflicts of interest that parallels Trump's.
BREAKING: President-elect Trump's son-in-law, Jared Kushner, will be named to position of Senior Advisor to the President, aide tells NBC.

— CNBC (@CNBC) January 9, 2017
Original Story: They may not share a last name, but Donald Trump's son-in-law Jared Kushner is playing an increasingly pivotal role in the president-elect's transition. Kushner, who is married to Trump's daughter Ivanka, was already quite influential during the campaign — however, as Trump prepares to take office, Kushner has reportedly assumed more sway over the president-elect. Here's what you need to know about the 35-year-old mogul.
1. He is also an heir and has his own media empire.
Kushner inherited a commercial real estate empire from his father. After attending Harvard University and New York University's Stern School of Business, Kushner was groomed to lead the family business. At 26, Kushner purchased an office building in Manhattan for $1.8 billion. After dating for two years, Kushner married Ivanka in 2009 — she even converted to Judaism for him. Kushner also owns a liberal-leaning media empire, New York Observer, which he used to publish an op-ed about his father-in-law during his campaign, defending him against claims he is anti-Semitic.
2. He has a long-standing feud with Chris Christie.
Governor Chris Christie prosecuted Kushner's father, Charles Kushner, during his term as New Jersey attorney general in 2004. The senior Kushner was convicted of tax evasion, witness tampering, and illegally donating to campaigns. Surprisingly, the Kushners are historically Democratic donors, and until Trump's candidacy, the younger Kushner remained a top Democratic donor. The older Kushner reached a plea deal with Christie, but his son has apparently harbored some resentment toward the current New Jersey governor.
According to several reports in outlets, including The Guardian, Kushner was responsible for Trump's choice of vice president. While many outlets suspected Christie would be the obvious choice, Kushner allegedly arranged for Trump to meet with Mike Pence and encouraged him to select Pence over Christie. After Trump won the election, Christie maintained a top role in his transition team, until Kushner reportedly encouraged Trump to reconsider. Christie, whose ongoing Bridgegate scandal likely did not help his cause, was ultimately forced out of Trump's transition team, along with his associate Mike Rogers.
3. He was present at Trump's first official meeting with Obama.
When Trump met with President Obama on Nov. 10, Kushner was by his side both literally and figuratively. As the president and president-elect conversed privately, Kushner was briefed by Obama's chief of staff, Denis McDonough. Pictures of Kushner and McDonough walking through the South Lawn seemed to confirm Kushner's role as a key Trump adviser, especially since none of Trump's children were present at the meeting. According to a Guardian report, Kushner was heard asking Obama's aides during the visit, "How many of these people stay?" It's worth noting that Kushner was not the only member of Trump's team who was unaware they had to staff the entire White House.
4. He does not have an official role in Trump's White House administration and will not.
Since Congress passed an antinepotism law in 1967 prohibiting a president from appointing a relative to his or her cabinet, it is unlikely that Kushner will have an official role in the Trump administration. However, that does not mean Kushner's influence will wane; he is legally allowed to serve as an adviser in any capacity to President Trump if he is not paid. Given his close relationship with Trump and his widely reported influence over his father-in-law, Kushner is poised to help make major decisions for Trump and consequently the entire country.