Who Is Parks Denton?
A Brief History of Parks Denton, the Catfish Who Set Gay Twitter Ablaze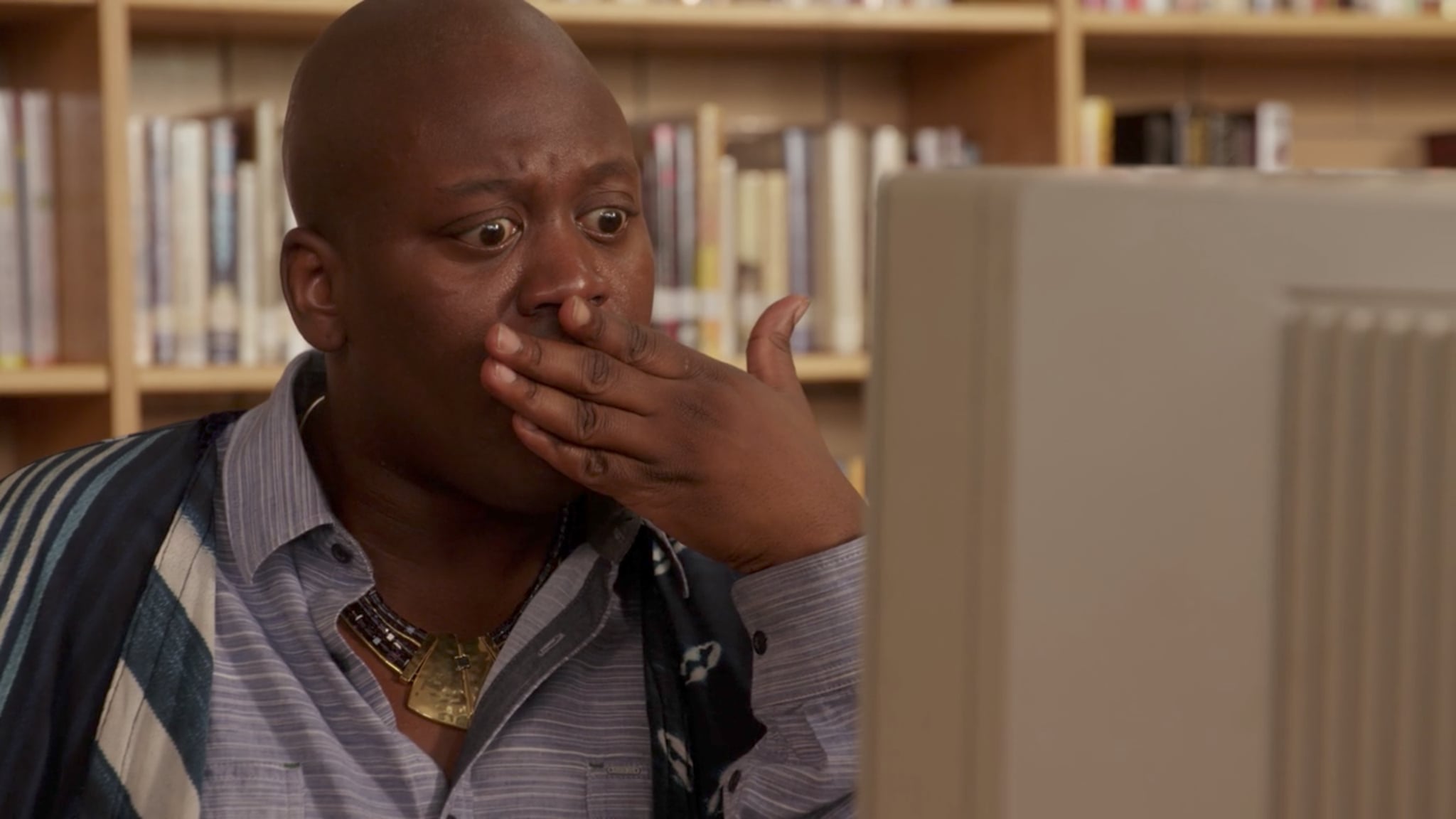 Image Source: Netflix
On the night of Sept. 5, Gay Twitter was sent into a downward spiral thanks to one very special man. His name is Parks Denton, and he does not exist. It turns out, whoever was posing as the Twitter personality had been at it for several years, according to NY Mag. He'd been favoriting tweets and openly flirting with other gay men on Twitter. He'd been sliding all up into multiple DMs. He'd even been agreeing to dates (and then not showing up)! But his (Her? Their?) perfect illusion came crashing down in one night, thanks to the collective efforts of various Twitter users.
So here is my #parksdenton story... (1/?) pic.twitter.com/kVDZ8wIwMd

— 😷 Alex 😷 (@thedealwithalex) September 6, 2017
Many have shared tales of their interactions with Parks Denton, but one that's been getting a lot of attention comes from @thedealwithalex. His full, 11-tweet story tells of a cute man who followed him on Twitter once upon a time: "half Asian, ottery, had two ear piercings like in the middle of his ear." This Parks Denton character then proceeded to change his avatar to a picture of someone else completely before he stood up our storyteller for drinks. Alex even presented proof of his story in the form of an "I got catfished" tweet he sent at the time.
Everything came to a head on the night of Sept. 5, when a group of Twitter users joined forces to confront the faker. Twitter user @chillowsky tweeted, "@ParksDenton your profile pic is actually my friend. That's hella creepy, stop. @Twitter this is why I reported this account." Another user, @Sakel, tweeted, "@ParksDenton get your fake ugly ass off my friend's accounts dnt be so stupid 2 take someones pictures who lives in the same city and is gay." Parks Denton — or more accurately, the person behind the accounts — quickly wiped the internet of his presence.
Lest we or Mr. Denton forget, the internet keeps receipts. In the interest of protecting the person whose pictures "Parks" used, we're not going to include any of the actual photos from the fiasco. We will, however, include a hilarious collection of reactions to the situation that ignited Twitter on the night of Sept. 5 and the morning of Sept. 6.
All of Gay Twitter has realized en masse tonight that they are NOT currently dating a catfish named Parks Denton

— Seth (@SethAbramovitch) September 6, 2017
I know who Parks Denton is pic.twitter.com/6Fcs3ccvFz

— Vito Gallo (@theVitoGallo) September 6, 2017
Omg, I can't wait to launch my new podcast about the #ParksDenton mystery. It's already sponsored by Square Space and Blue Apron.

— 𝕄𝕚𝕔𝕙𝕒𝕖𝕝 𝕊𝕨𝕒𝕣𝕥𝕫 (@MrMichaelSwartz) September 6, 2017
me trying to catch up on this #ParksDenton business pic.twitter.com/pAprWllrme

— lambtime (@julp) September 6, 2017
Apparently I'm so old I wasn't even catfished by Parks Denton

— Benjamin Siemon (@BenjaminJS) September 6, 2017
*me, searching for #ParksDenton on Twitter*🕵🏻🕵🏻🕵🏻 pic.twitter.com/qRgXljxqgZ

— Innes (@InnesBurnett) September 6, 2017
I have no time to look into whatever you gays are tweeting about rn I'm logging off to grab a beer with my 100% real pal, Parks Denton

— JuanPa (@jpbrammer) September 6, 2017
People were catfished by someone claiming their name was Parks Denton? pic.twitter.com/2nRovglHOz

— Stephen Games 🏳️‍🌈 (@StephenGamesXB1) September 6, 2017
good morning some of u were tweeting thirstily @ parks denton as recently as 2 days ago pic.twitter.com/mhY5vj4wyc

— mute me daddy (@post_prufrock) September 6, 2017
Oh, Parks Denton, we hardly knew ye. And, somehow, we'll ardently miss ye.