Why Saturday Night Live Parodies Trump
SNL Keeps Doing Trump Parodies Because "He's Never Stopped Being the Story"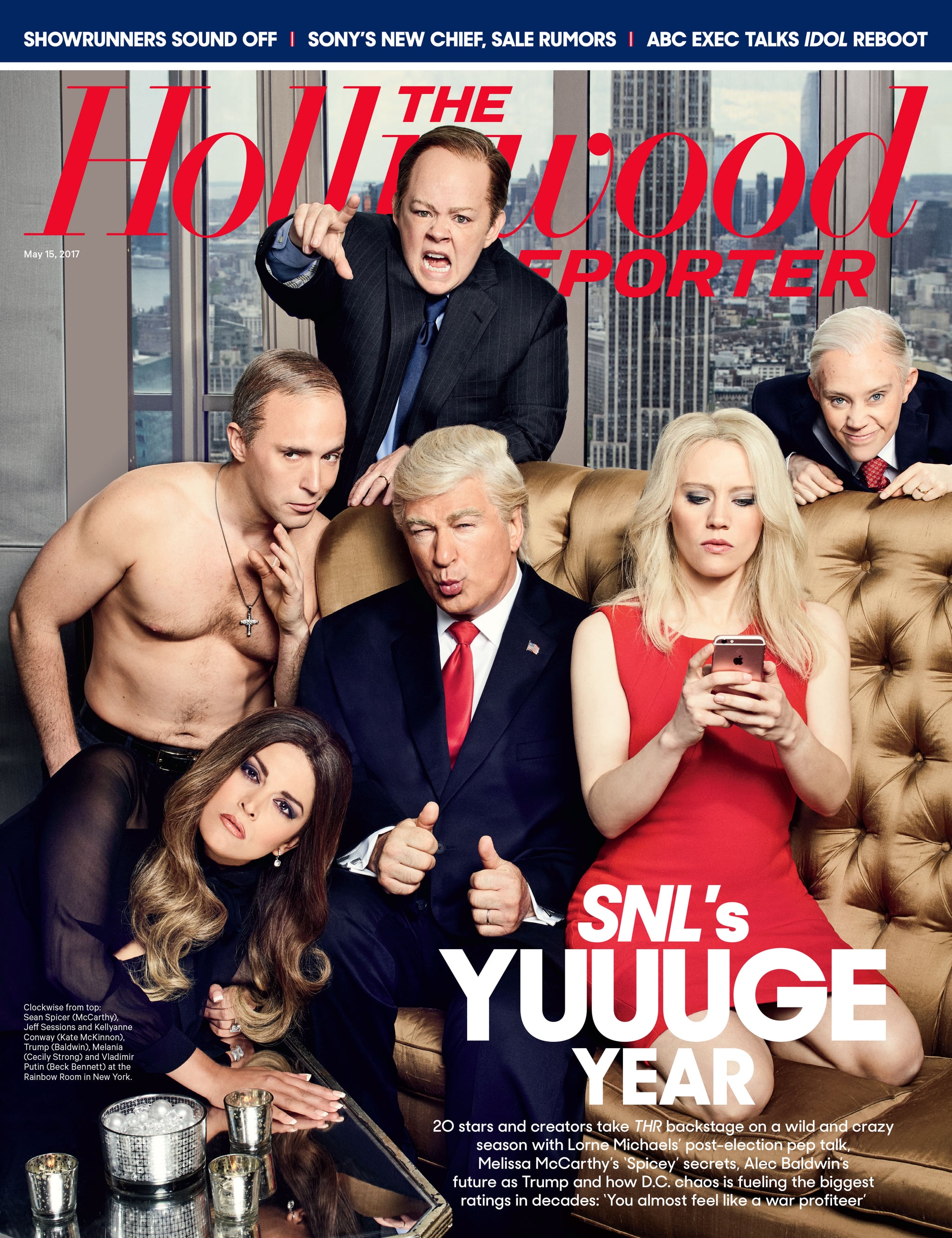 Whether you love or hate seeing Saturday Night Live parody President Donald Trump and his administration, prepare to keep seeing it for as long as the White House continues to do joke-worthy stuff. A new cover story in The Hollywood Reporter features in-depth interviews with the cast — and a better idea as to why the sketch show continues to hammer the administration. Alec Baldwin, who's become a regular guest on the show with his Trump impression, even divulged what one Trump staff member actually thinks about the impersonation.
In the cover story published on May 15, the cast explained their laser focus on certain people from the Trump administration. Cast member Michael Che addressed why the parodies are both unavoidable and necessary. "But how do you ignore him? Trump has never stopped being the story," said Che. "I think there might have been two episodes where he didn't do anything absolutely batsh*t crazy [that week]." The cast also remarked that this isn't the first time the show has heavily focused on politics — only the stakes are different now since political issues completely dominate the news cycle.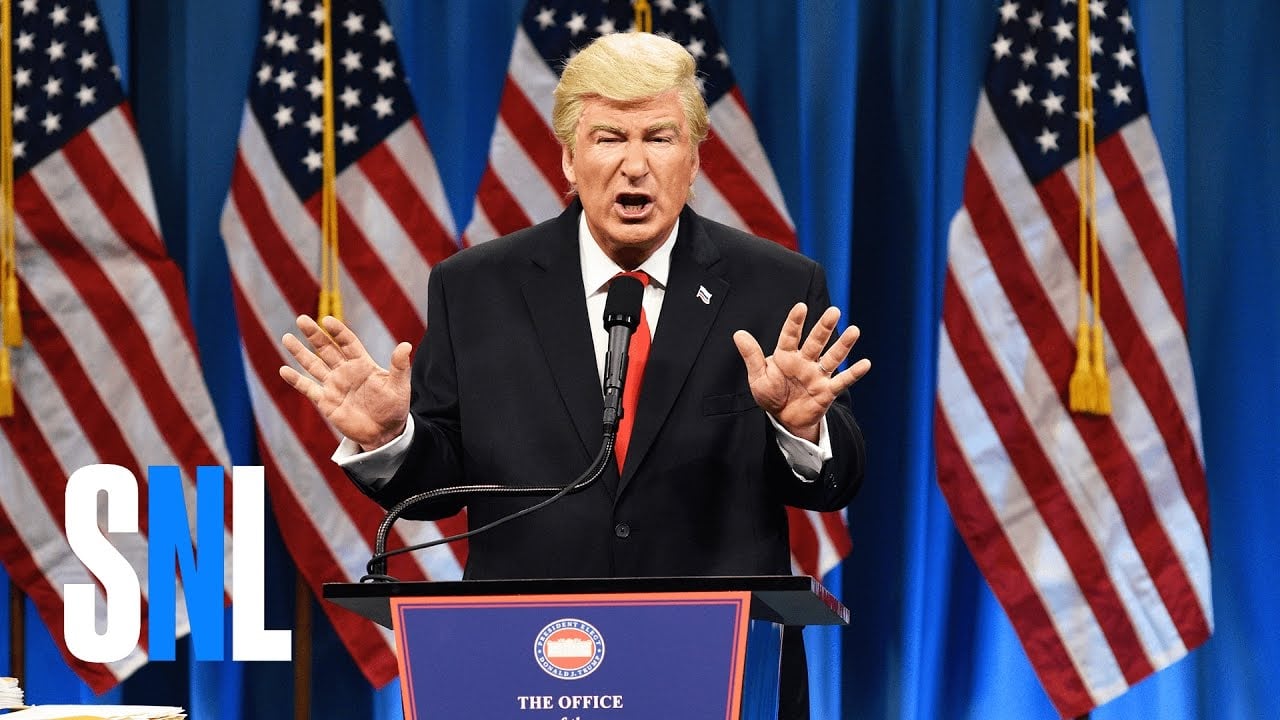 Colin Jost knows that it can feel problematic to win ratings on what the administration is doing. "Whereas politics right now is probably the closest we've come to a full-blown national phenomenon as anything in a long time, and anytime people are paying more attention to politics, it's good for our show," he said. "But you almost feel like a war profiteer at times because we've benefited from a situation that's so tough." Baldwin also noted that he's now on the receiving end of negative feedback from Trump supporters. "You get this look and you can just feel the hatred," said Baldwin. "There were these two construction workers smoking a cigarette on Broadway, and as I walk by, they go: 'There he is, that f*cking assh*le, Alec Baldwin. Doesn't support our president. Don't fall in the hole over there, Alec.'"
But Baldwin's also heard some positive remarks about impersonating Trump — particularly from a cabinet member in the administration. "I'm not going to name names, but a cabinet member walked up to me at a restaurant in Manhattan — Manhattan, that's a hint — and he goes, 'I gotta tell you something. This thing you're doing is good, it's really good,'" said Baldwin. "He goes, 'I'll get fired if anybody quoted me saying this, but that's exactly what he's like when you do it.'"
Is it comforting or ridiculous knowing Baldwin's portrayal is almost true to life? We're not sure, but at the very least, we have four more years to see the SNL cast make fun of the administration.