Why Women Should Be in Politics
4 Major Outcomes of Electing Women to Political Office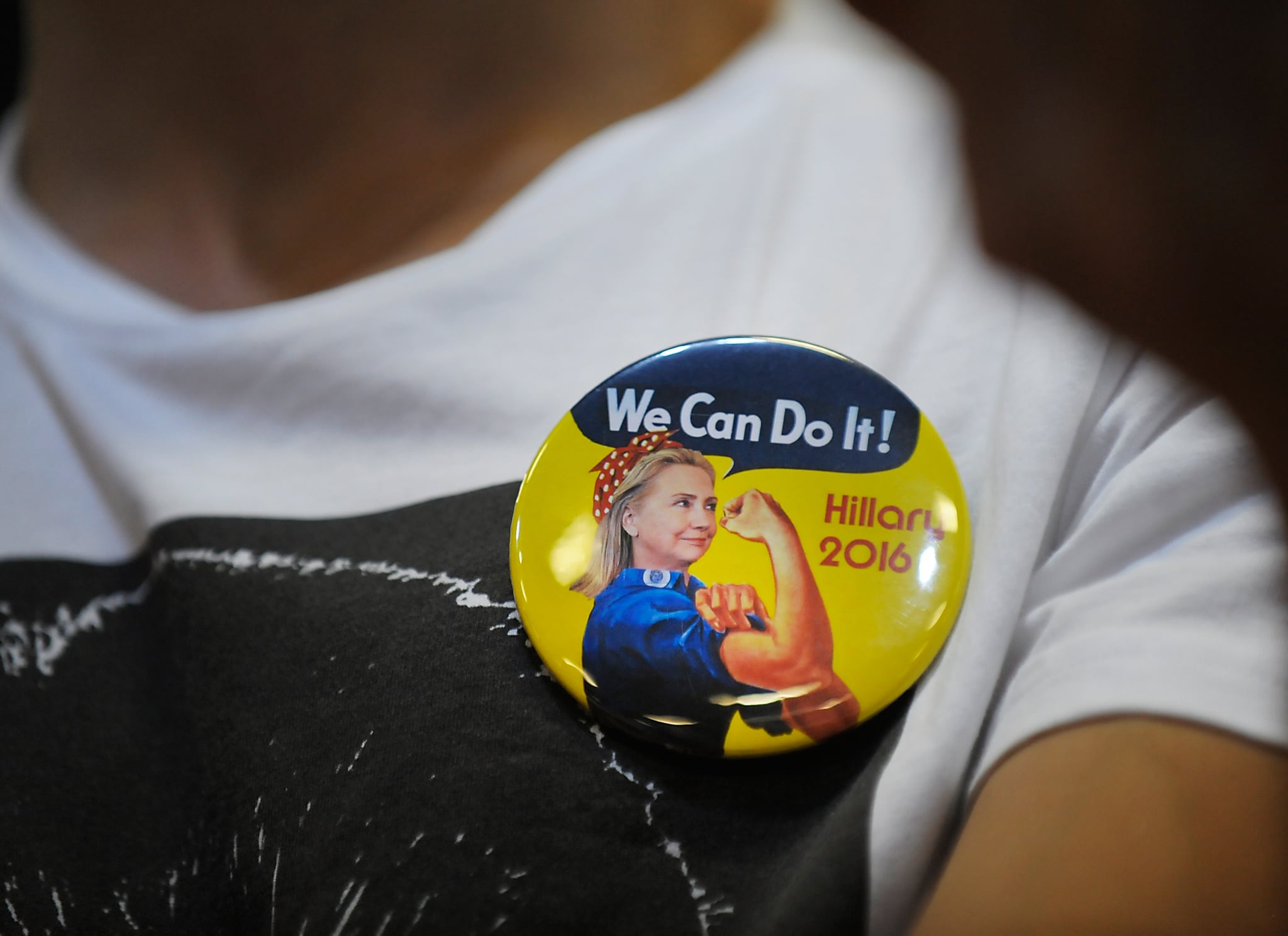 All the buzz on the 2016 election may be placed on the presidency, but our country will also have a voice in electing senators, congressional representatives, and governors. And whether you're with Hillary Clinton becoming the first female US president or not, electing any woman to political office this November will have huge implications for our country.
Women are still underrepresented in US government. In 2014, The Nation reported that women held only less than 20 percent of seats in Congress, despite making up half of the US population. As for statewide and state legislative offices? Women only accounted for less than 25 percent of the positions, barely higher than in 1993.
As dismal as these stats sound, this year more than 200 women have run for Senate and US House seats and six for state governor. There has been much research on the social impact women in office can have, so read on to find out what a female candidate can do for you.
1. Women introduce innovative ideas and make them happen more than men.
Because women have different life experiences than men, they bring new perspectives into areas of policy-making. This includes the introduction of bills involving topics like education, health care, jobs, civil rights and liberties, the environment, and incarceration. Female legislators are also more effective in sponsoring bills and bringing federal dollars into their home districts. A 2011 study by Stanford University and the University of Chicago found that roughly nine percent (or $49 million) more in federal spending is brought to a Congressional district represented by a woman than a man and that women sponsor three more bills than men per Congress. Additionally, according to the Gender and Policymaking study from the Center for American Women and Politics (CAWP), women are more likely to propose that state funds be used directly to help citizens and utilize government agencies for implementing policies.
2. Women prioritize women's issues that would otherwise be overlooked.
If you're someone who cares particularly about women's rights (such as reproductive rights, maternity leave, and equal pay), women in the legislature are more likely to prioritize these issues over their male counterparts. Again, this is rooted in the overall female experience. The CAWP's The Impact in Public Office report quoted an unnamed female legislator in a Southern state, who recounted what happened when a rape shield law was about to be reversed in her state a week into her term. (Rape shield laws are meant to protect victims by prohibiting the defense from bringing up the victim's past sexual history in order to undermine their credibility.) "We got it held up for ten days [and ultimately defeated the rape shield reversal]," the legislator said. "Every woman in the state, including the secretaries and the wives, was screaming at the legislators . . . If there is not a woman there to pay attention, it passes."
Throughout history, women have also fought for mothers and families. In The Huffington Post, Nitzia Logothetis from the Seleni Institute recalls the important roles mothers in Congress have played. She gave Representative Patricia Schroeder of Colorado as an example, a woman who supported the Pregnancy Discrimination Act of 1978 and spent almost a decade fighting for the Family and Medical Leave Act that protects new moms returning to work today. Schroeder was also significant in the fact that she had two young children when she was first elected and was one of the first women to hold congressional office while being a mother.
3. Women consider average citizens in the decision-making process.
Many voters place a high standard on transparency in government, and women in office agree. The CAWP's The Impact of Women in Public Office: Findings at a Glance report showed that 57 percent of female legislators were more likely to opt for government in public view rather than government behind closed doors, compared to 32 percent of men. The same survey also reported that female legislators were more likely to cite citizens as helpful sources in working on top-priority bills and were more responsive to groups that were previously unable to fully access the policy-making process.
4. The economy benefits when women are in political positions.
Columbia professor Katherine Phillips and her team found that in the most ethnically diverse nations in the world, having a woman in the top leadership position was correlated with a 6.8 percent greater increase in GDP growth, compared to nations with men in those positions. Phillips and her team believe that this is because women in government are more participatory and voters are more confident that they can manage situations where inclusion and cooperation are necessary. This doesn't necessarily mean that economic growth directly leads to equal rights for women, according to a 2013 study by the World Bank. But if women hold at least a quarter of all political offices nationally, a country is more likely to recognize women as the heads of households, as well as enact reforms for women to control assets, and both women and men would benefit from economic prosperity.
Of course, more women in political office would lead to another outcome — even more women in leadership who are inspired and encouraged to pursue their dreams. For additional info on women who govern worldwide, check out this video.