Astronaut Jessica Watkins Makes History With Space Mission
Jessica Watkins Is the First Black Woman on an Extended Space-Station Mission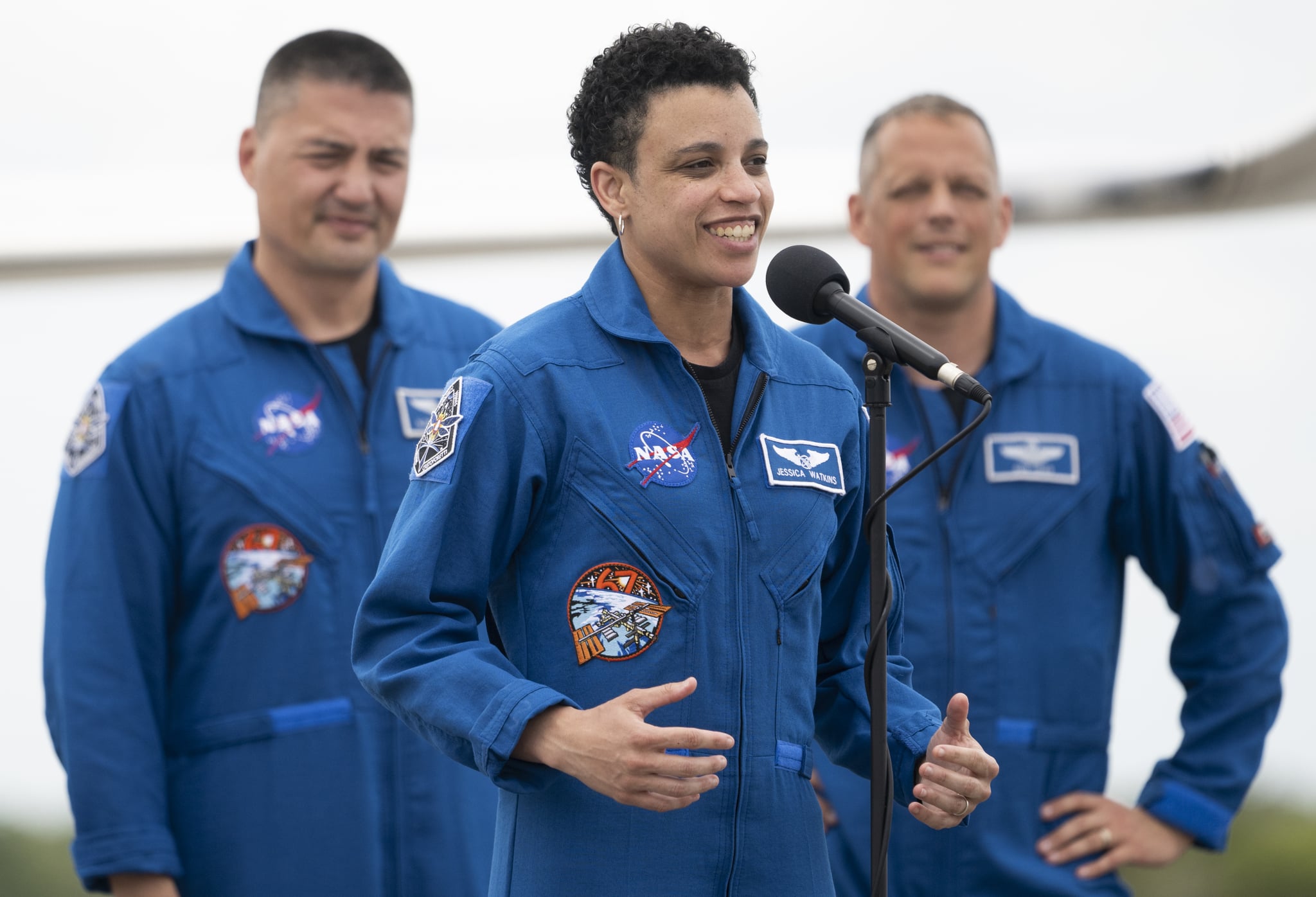 Image Source: Getty / Joel Kowsky / NASA
NASA astronaut Jessica Watkins made history with her maiden voyage to space. On April 27, the 33-year-old geologist became the first Black woman to embark on an extended mission at the International Space Station. She and fellow astronauts Kjell Lindgren, Robert Hines, and Samantha Cristoforetti launched into orbit aboard the SpaceX Dragon, traveling more than 15 hours from Kennedy Space Center to the ISS, where they will live and work for the next six months.
The crew are tasked with conducting scientific research on medical technology, human health, and materials to prepare for human exploration on the moon and Mars. In addition, they'll be doing maintenance to keep the orbiting lab up and running, according to NASA. As a mission specialist, Watkins also worked closely with the spacecraft's commander and pilot to ensure the launch ran smoothly, and will be doing the same for their reentry to Earth.
Watkins is the fifth Black woman to go to space, following Mae Jemison, who was the first in 1992; Stephanie Wilson; Joan Higginbotham; and Sian Proctor, the first Black woman to pilot a spacecraft. When asked whether she sees her historic trip to the ISS as a "barrier-breaking moment" or "part of a natural progression" of the field, Watkins explained that she believes it's a mix of the two.
"[T]his is a step in the direction of a very exciting future."
"In some ways I think it's both. We have reached this milestone, this point in time, and the reason we're able to arrive at this time is because of the legacy of those who have come before to allow for this moment," she said in an NBC interview in January. "Also, recognizing this is a step in the direction of a very exciting future. So to be a part of that is certainly an honor."
She also spoke to the importance of seeing people of color and women represented in STEM fields. "For me, growing up and throughout my career, it's been really important for me to see people who look like me or have my background or similar experiences in the roles that I aspire to," she said. "To the extent that I'm able to do that for others, for other young girls or other young people of color, I'm grateful for the opportunity to return the favor."
Born in Maryland and now based in Colorado, Watkins earned a bachelor's degree in geological and environmental sciences from Stanford University and a doctorate in geology from the University of California, Los Angeles. After first interning for NASA as a geologist and researcher, she was selected as an astronaut candidate in 2017. She hopes to one day travel to the moon.
In a video released by NASA in 2020, Watkins shared how her mission is the culmination of years of hard work. "A dream feels like a big, faraway goal that's going to be difficult to achieve or something you might achieve much later in life," she said. "But in reality, what a dream realized is is just one putting one foot in front of the other on a daily basis. If you put enough of those footprints together, eventually they become a path towards your dreams."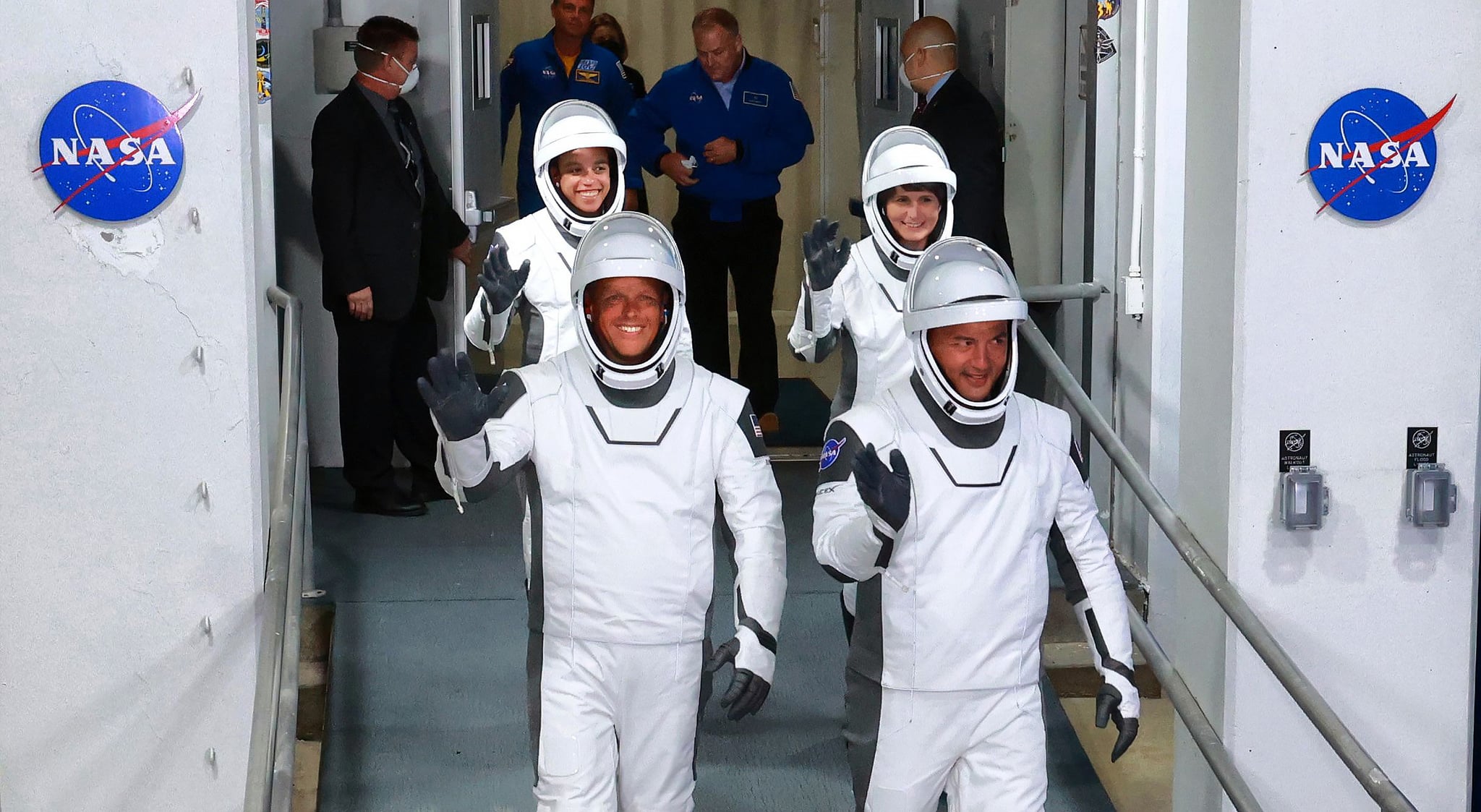 Image Source: Getty / Joe Burbank