Police Officer Charged in Breonna Taylor Case
Only 1 Officer Is Charged in Breonna Taylor's Case, but It's Not For Her Murder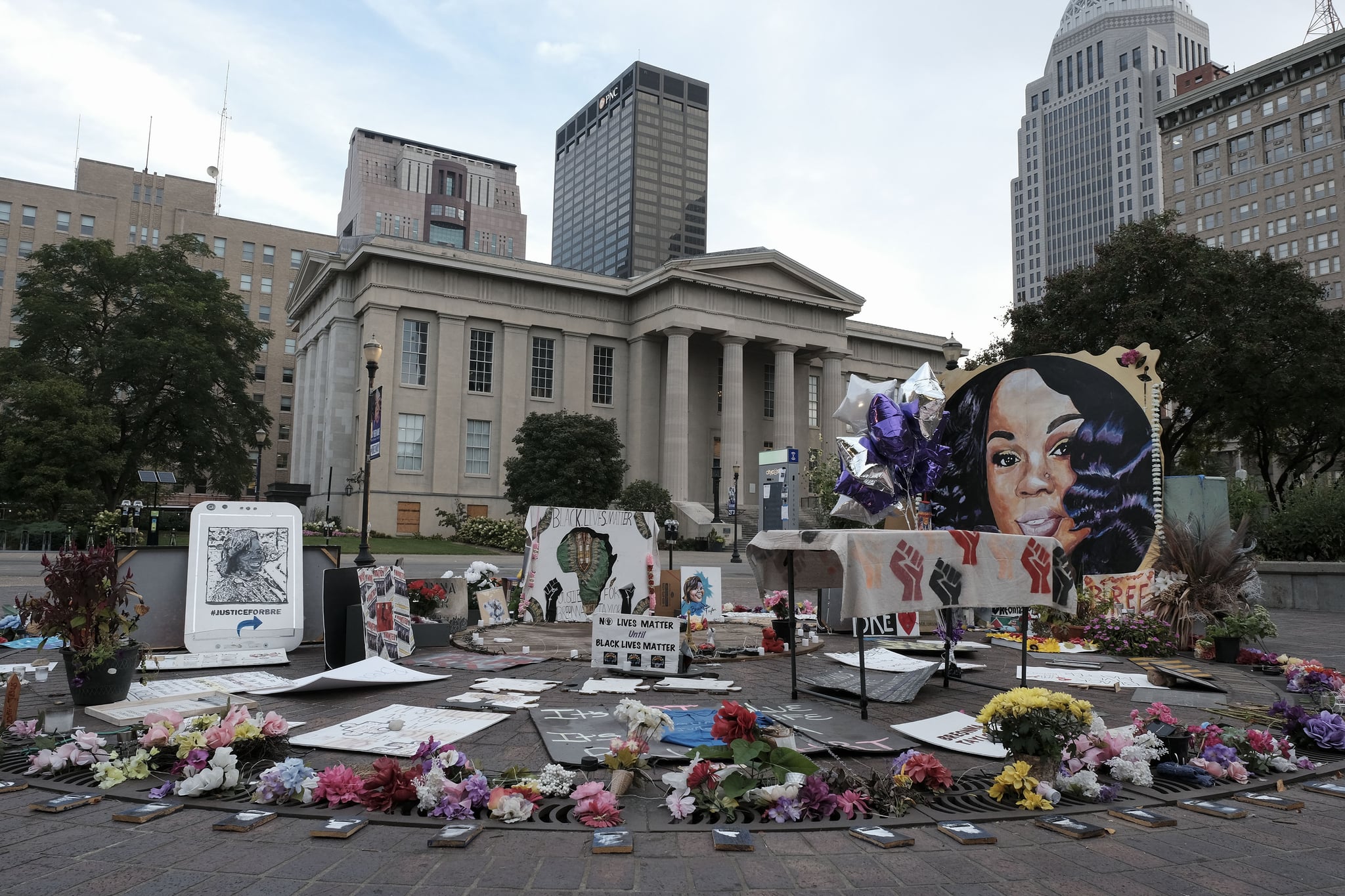 It's been over six months since 26-year-old Breonna Taylor was killed when three Louisville police officers broke into her apartment, and on Sept. 23, the Kentucky grand jury announced the charges in her case. Brett Hankison has been charged with three counts of wanton endangerment in the first degree, and the other two officers involved have been cleared. In a jaw-dropping and utterly unjust decision, the charges appear to be for the officer shooting into neighboring apartments, but no charges were filed for killing Taylor. The indictment completely ignored the life that was taken, and instead was made about the risk her neighbors were in as a result of the officers shooting.
According to Kentucky government legislature, wanton endangerment in the first degree is a Class D felony, punishable with fines of up to $10,000 and up to five years in prison. The legal definition says: "A person is guilty of wanton endangerment in the first degree when, under circumstances manifesting extreme indifference to the value of human life, he wantonly engages in conduct which creates a substantial danger of death or serious physical injury to another person."
Demonstrations have erupted throughout Louisville and across the entire country demanding justice for Taylor. Officials, activists, and Taylor's supporters and advocates are still wrapping their heads around an indictment that shows such little regard for her life, but Rep. Ilhan Omar (D-MN) put it best:
Once again, the law says that property is more valuable than Black life.

We cannot let up in our fight for justice for Breonna Taylor and every Black and brown person murdered at the hands of police. We will fight to end qualified immunity. https://t.co/JeHOP3GEVG

— Ilhan Omar (@IlhanMN) September 23, 2020
This is an ongoing story and we will provide further updates and analysis.