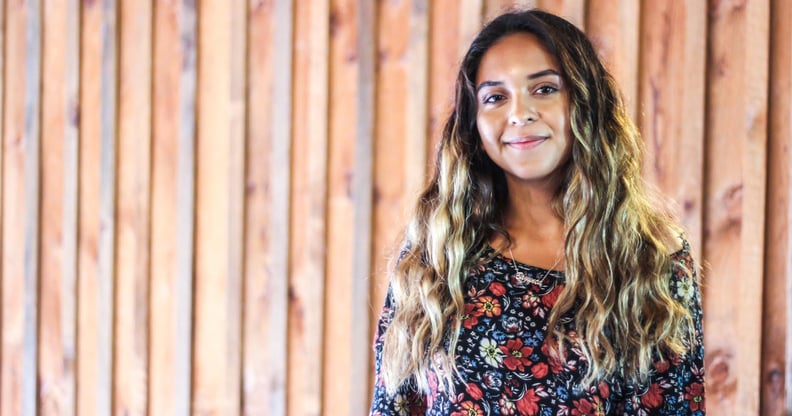 Photo courtesy Jessy Rosales
Photo courtesy Jessy Rosales
I was a junior in college when I discovered I was pregnant — and knew immediately that I wanted to have an abortion. I had very few resources at the time, and the student health center on my campus at University of California at Riverside, like those on every other public California university campus, did not provide abortion services. I faced significant barriers trying to get the abortion care I needed, and I chose to share my story for the first time two years ago in the hopes that one day, no other student — especially students struggling financially, students of color, and first-generation college students like myself — would have to face the obstacles I did when they decided to end a pregnancy.
As a woman of color, a daughter of immigrants, and a low-income student trying to access my abortion, I faced more barriers than I anticipated.
For better and for worse, the last year has been one of monumental developments for abortion access across the country. But despite frightening attacks on reproductive rights in the form of total or near-total abortion bans passing in states like Alabama, Georgia, Missouri, and others, 2019 was also a year of hard-fought victories. This Fall, California Gov. Gavin Newsom signed into law a groundbreaking bill that will require public universities to offer medication abortion at their health centers. Senate Bill 24, also known as the College Student Right to Access Act, is the first of its kind in the nation. As someone who once struggled to access abortion as a college student in California, I have hope that legislation like this is our future.
When I was seeking an abortion in 2017, I was referred to three different providers before I finally got the care I needed. During that time, I was left to navigate the confusing, cumbersome referral process and insurance jargon on my own. As my care got further and further delayed, the cost of the services I needed only went up. Now that medication abortion care will be available on campus, students will have a trusted place where they live to talk about their decision openly, safely, and in a timely manner.
As of this year, we are one step closer. SB 24 requires all 34 public universities in California — which enroll more than 760,000 students — to provide medication abortion, sometimes referred to as the abortion pill, at on-campus student health centers. The College Student Right to Access Act not only reaffirmed California's commitment to reproductive rights amid a year of unprecedented state abortion bans, but, more importantly, it also signals a major step forward for reproductive equity and abortion access. Looking ahead to 2020 and beyond, other states will now have a framework to follow to bring abortion access to their public universities.
As a woman of color, a daughter of immigrants, and a low-income student trying to access my abortion, I faced more barriers than I anticipated. I didn't have the resources to get the care I needed off campus, such as money and a car.
In fact, approximately half of students at California public universities are low-income. Some struggle with a lack of housing, others with not knowing where their next meal is coming from. On top of that, most students at University of California campuses, and one third of students at Cal State campuses, don't have cars. Researchers estimate that up to 500 students in California alone seek medication abortion services every month, and for students struggling to meet their most basic needs, having to go off campus and pay for public transportation and miss class or work can compound already difficult financial circumstances. Now, with California's new law, they will be able to get the care they need right on campus without unnecessary barriers or additional expenses.
On-campus health centers exist so that students do not have to leave campus for healthcare services, and many already provide things like birth control, pregnancy testing and counseling, STI testing, and mental health care. Given that medication abortion is safe, effective, and clinically simple to provide, there is no reason why it should be excluded from the care already offered at student health centers. Having the full range of reproductive and sexual health services available on campus helps students, including students who are already parents, thrive, ensuring they have the support they need to work toward their futures.
Finally, Senate Bill 24 chips away at abortion stigma on college campuses. In my work talking to students about the bill over the last few years, I've heard from students that the lack of support can make them feel alone or isolated. They know and trust providers at their student health centers but are instead forced to see off-campus providers who they don't know for medication abortion services.
I have shared my story over the last three years because I know firsthand how hard it is for a college student to go off campus for abortion care and navigate the experience alone. No student should have to go through the obstacles I did, and now with Senate Bill 24 officially law in California, fewer will. California may have been the first state to enact bold, necessary legislation for its students, but we can't let it be the last. Our fight for student abortion access doesn't end in 2019, or in California — in fact, we're only getting started.
Jessy Rosales is an alum of UC Riverside and campus coordinator for the JustCARE campaign at the Women's Foundation of California