Ask Whatever Your Heart Desires With Instagram's New Poll Feature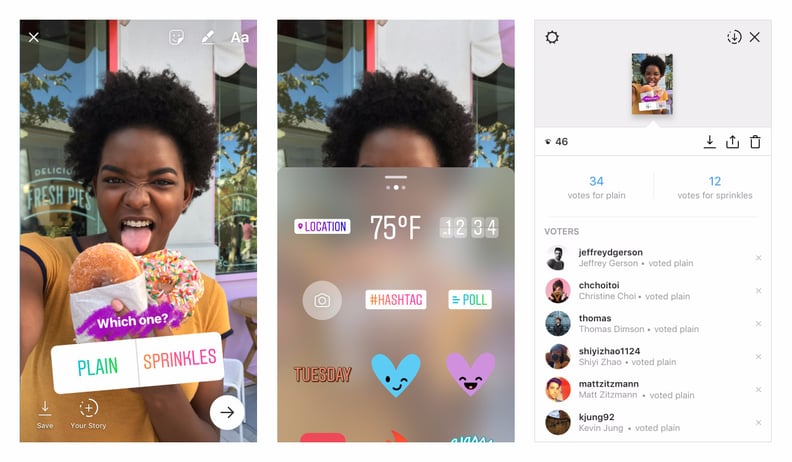 Chances are you've probably sent your friends a text message asking them to pick a dress or snack for you. Sure, you're more than capable of deciding these things on your own, but it's far more fun to quiz friends about it over social media. That's why Instagram is rolling out a brand-new poll sticker feature on Instagram Stories, letting you create a story and have your friends and followers weigh in on what you should do.
The poll feature update arrives on Oct. 3 on iOS and Android and exists on Instagram Stories only (for now). It also functions a bit differently than a reply to a story; instead, you'll take a photo or video, choose the "Poll" sticker option, write your question and two choices, and start to see what people are voting on. You can instantly see the results by tapping on the eye icon and seeing how many people total saw the story and who voted for what. The polls last for 24 hours.
Ahead, see how to use the poll sticker in your Instagram Stories, and get ready to ask your friends all sorts of questions.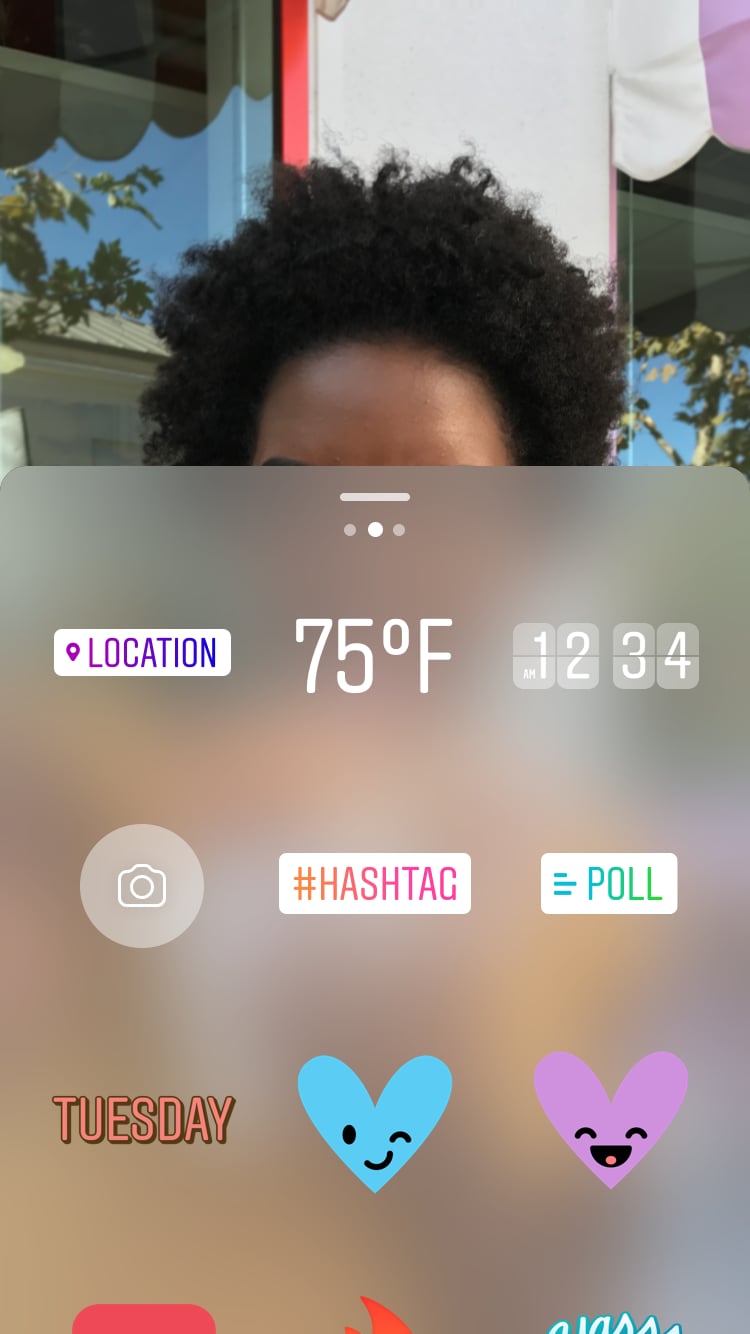 Take a photo or video and then tap the "smiley face" icon.
Here, tap on the "Poll" sticker option.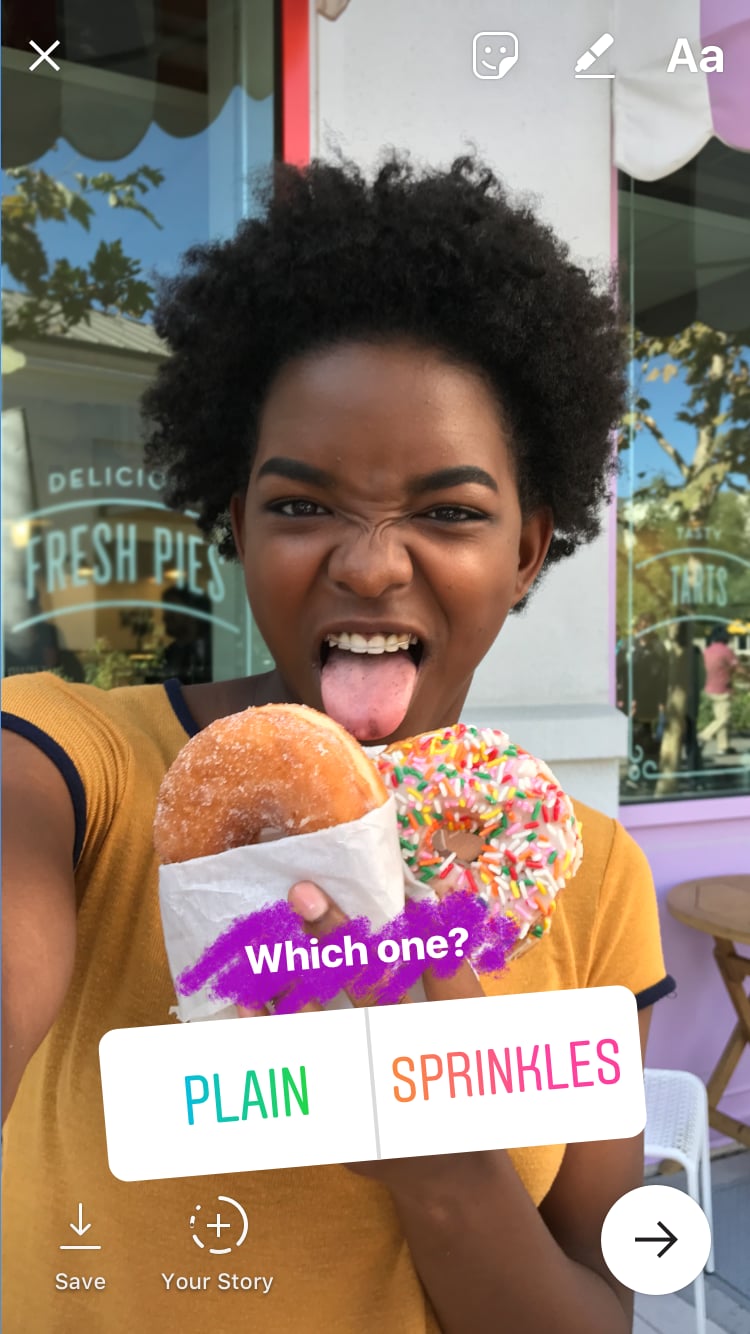 Pick your question and choices.
Have fun with it, and play around with the brush color.
Tap the eye icon on the bottom left to see who's seen the story and voted.
You'll see who voted for what exactly and which choice is in the lead.