Karine Jean-Pierre, First Black White House Press Secretary
Why Karine Jean-Pierre's Appointment to White House Press Secretary Is a Really Big Deal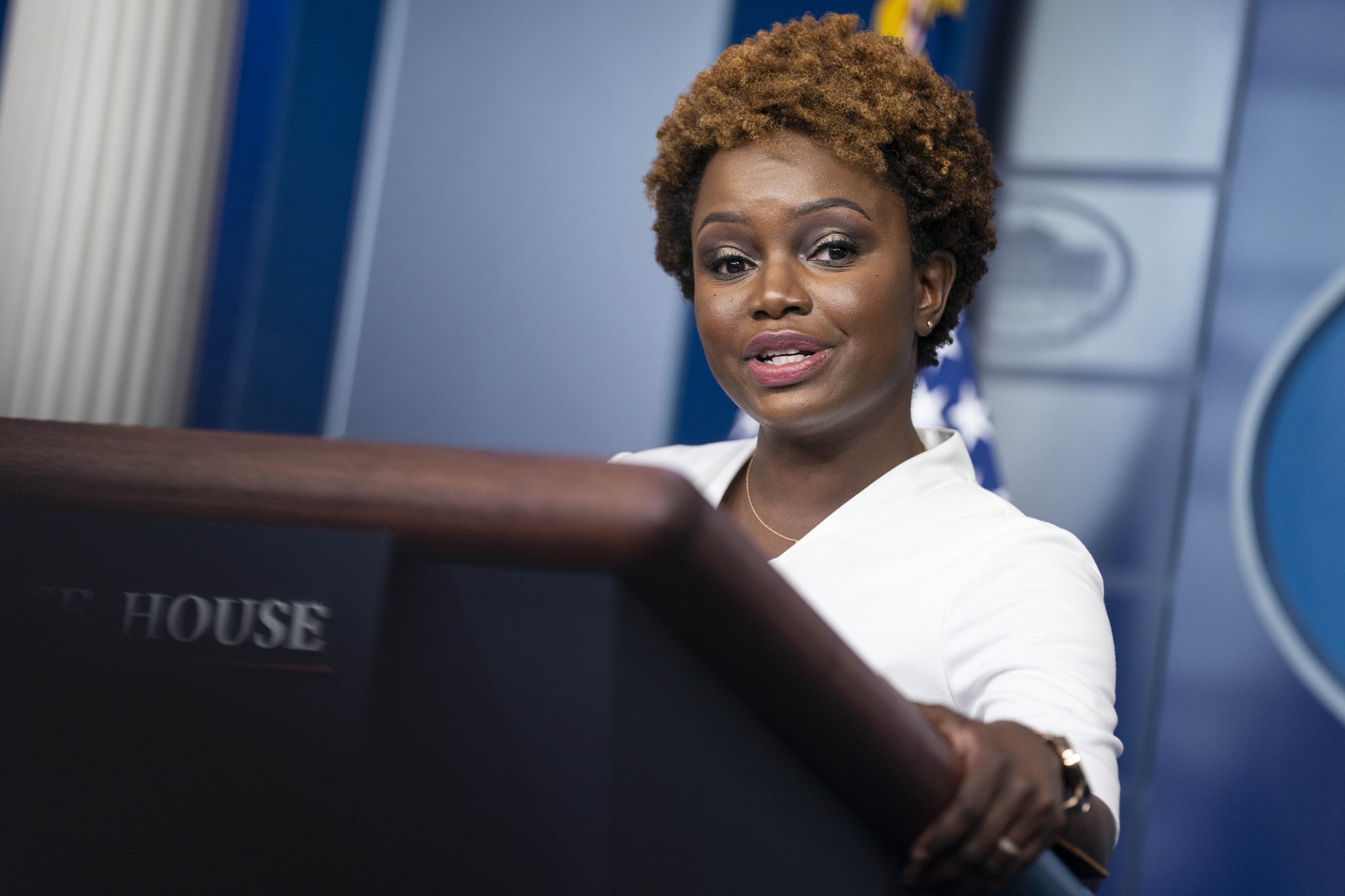 Get used to hearing the name Karine Jean-Pierre. You've probably seen her filling in for current White House Press Secretary Jen Psaki (for example, while Psaki was quarantining with COVID-19), but Jean-Pierre's place at the podium is about to become a more permanent one.
On May 5, President Joe Biden announced in a statement that Jean-Pierre, the current principal deputy press secretary, will be taking over for Psaki after she leaves next week to reportedly go to MSNBC. "Karine not only brings the experience, talent and integrity needed for this difficult job, but she will continue to lead the way in communicating about the work of the Biden-Harris Administration on behalf of the American people," Biden said in his statement announcing the news. "Jill and I have known and respected Karine a long time and she will be a strong voice speaking for me and this Administration."
Jean-Pierre's appointment to press secretary is a pretty big deal. She's the first Black person and the first openly gay person to hold the job of press secretary, a position originally established in 1929 (meaning it took 93 years to get here!).
"This is a historic moment, and it's not lost on me," Jean-Pierre said at Thursday's press briefing, according to NPR. She added, "I understand how important it is for so many people out there, so many different communities, that I stand on their shoulders and I have been throughout my career." Jean-Pierre also noted how important it is for Black children to see themselves represented at the presidential podium. "Follow your passion, follow what you believe in and just keep that focus," she said, according to The New York Times.
Following the news, several White House officials took to social media to express their support of Jean-Pierre. Vice President Kamala Harris congratulated Jean-Pierre on Twitter for "making history."
Congratulations Karine on making history as our next White House press secretary. I am looking forward to seeing you behind the podium. You are going to do great, @KJP46.

— Vice President Kamala Harris (@VP) May 6, 2022
The outgoing press secretary, Psaki, also expressed her support and praise of Jean-Pierre in an impassioned Twitter thread on Thursday, calling her a "remarkable woman" who "will give a voice to many, but also make many dream big about what is truly possible."
Lots to say about how grateful I am to @POTUS and @FLOTUS and the Biden family for trusting me to serve as @PressSec and plenty of time before my last day to share, but today is about @KJP46 so a few thoughts on this remarkable woman who will soon be behind the podium every day.

— Karine Jean-Pierre (@PressSec) May 5, 2022
Prior to this position, Jean-Pierre served as Harris's chief of staff in her 2020 presidential campaign and worked on Barack Obama's 2008 and 2012 campaigns. She has also been a national spokesperson and advisor for MoveOn, a progressive federal political action committee, for the past six years.
The Haitian-born press secretary currently lives in Washington DC with her partner, CNN reporter Suzanne Malveaux, and their 7-year-old daughter, Soleil Malveaux Jean-Pierre. And fun fact: Jean-Pierre has even written for POPSUGAR before. You can check out her stories here.
Image Source: Getty Images / Sarah Silbiger