It's Lit: 49 Women on What They Love Most About Being Black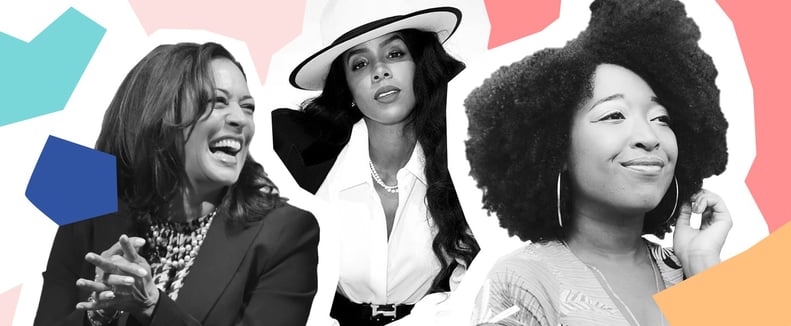 This Black History Month, POPSUGAR is disrupting some of the current narratives around women of color and putting more focus on how fantastic it is to be black, despite the daily challenges and struggles we face.
We're thrilled to present these quotes from a group of truly amazing women who represent our many facets: trailblazing activists and entrepreneurs like Black Lives Matter cofounder Patrisse Cullors and Miss Jessie's CEO Miko Branch; entertainment game changers like Pose star MJ Rodriguez, 2 Dope Queens royalty Jessica Williams and Phoebe Robinson, and Power showrunner Courtney Kemp; political change-makers like San Francisco Mayor London Breed and US Senator Kamala Harris (the latter of whom is gearing up to bring her Black Girl Magic to the White House in 2020). Also featured are the badass black women at POPSUGAR — because if there's one thing we love here, it's being part of the conversation.
As you'll see in these quotes, we are all different — no two black women look the same, act the same, or have the same experiences — yet we are all bonded by the invisible thread of our history. We hope that these 49 declarations of pride will serve to uplift, inspire, and remind black women everywhere that no matter how utterly exhausting and downright taxing our lives can be, we are still queens, with the resilience and strength of our ancestors embedded in our bones.
01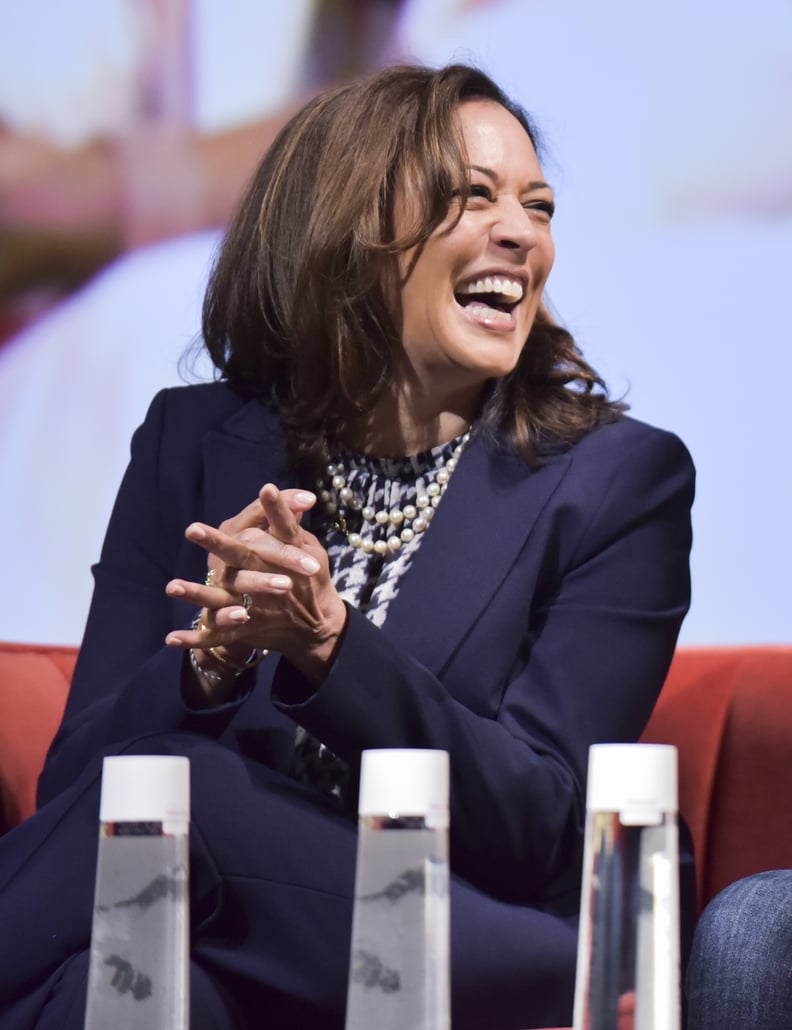 Kamala Harris | US senator and 2020 presidential candidate
"Being black is understanding your role and responsibility to an enduring and thriving legacy. A legacy that endured when the doors of higher education were closed to us, segregation and discrimination were the law of the land, and few recognized our potential and capacity to be leaders. To be black is to know that as creators, innovators, and agents of change, we embody the strength of generations that will forge the way forward for our country and our world."
02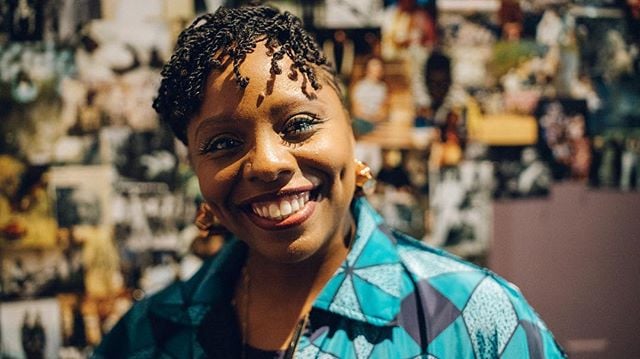 Patrisse Cullors | artist, author, and cofounder of Black Lives Matter
"I love the brilliance of blackness, its ability to be everything all at once. I love how blackness inherently disrupts white supremacy and pushes all of us to see what a world that values life can feel and smell like. I love the strength and the vulnerability of blackness."
03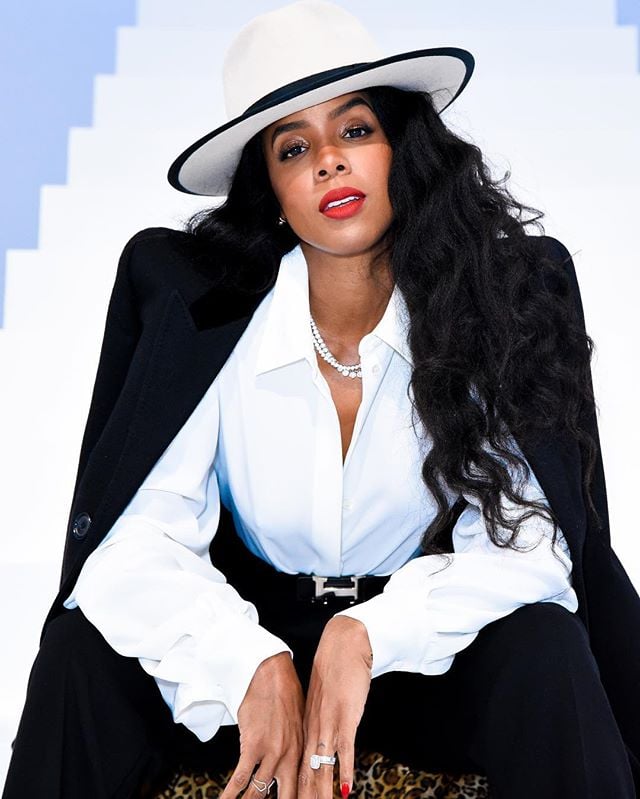 Kelly Rowland | singer, songwriter, and actress
"What I love the most about being a black woman is probably my cocoa skin — I love my cocoa skin, and I love the extra bit of sassiness that I have, my rhythm."
04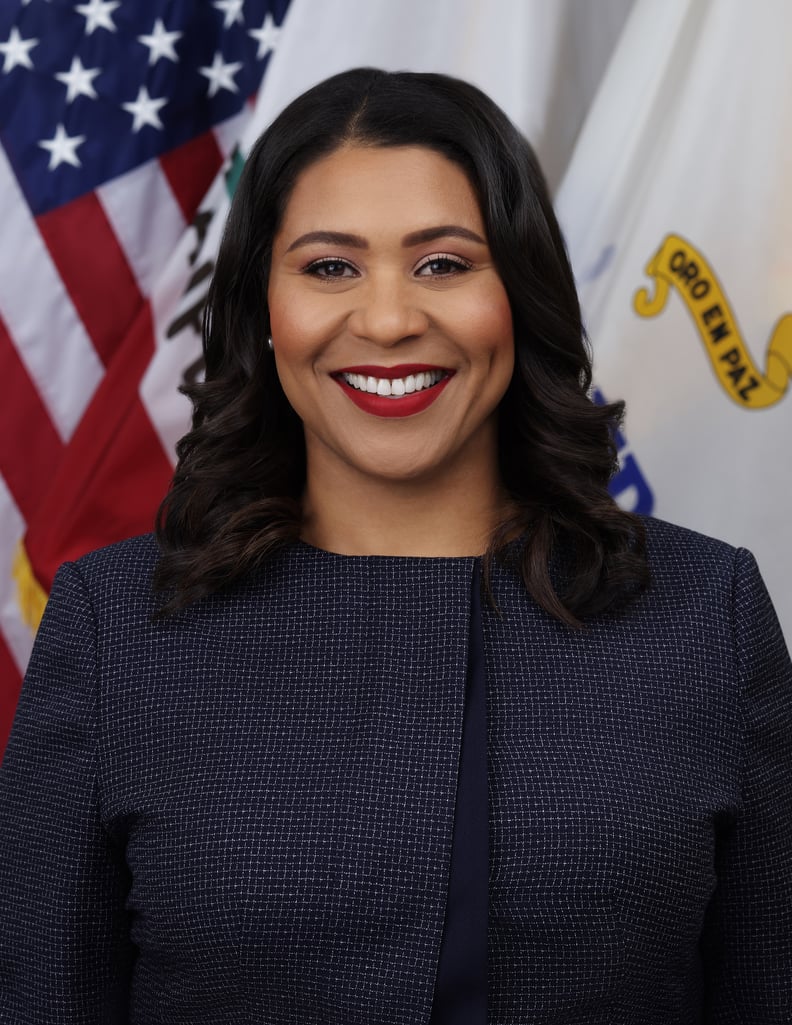 London Breed | mayor of San Francisco
"I get to experience the world in different ways, and despite any obstacles that come my way, I am proud to be a black woman. I take a lot of pride in being the first African-American woman to serve as mayor of such an incredible city as San Francisco. Those that came before me paved the way for this opportunity, and I will continue to work to lift up the next generation. Every day as we fight for a more inclusive and just society, I am inspired by the strength and resilience of the African-American community all over the country."
05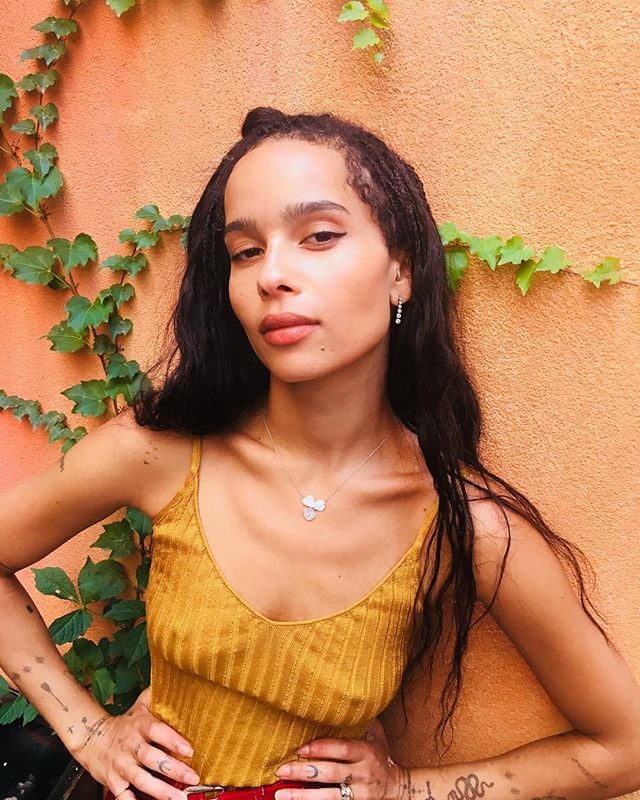 Zoë Kravitz | actress, singer, and model
"I love so much about being black; I love feeling the history and the struggle, and it gives me such beautiful perspective on how lucky I am in my life, knowing what my ancestors had to go through. I'm very proud to be of a people who went through such tremendous struggle and have come through prosperous and inspiring and beautiful. I have that pride, and that carries me through a lot of things."
06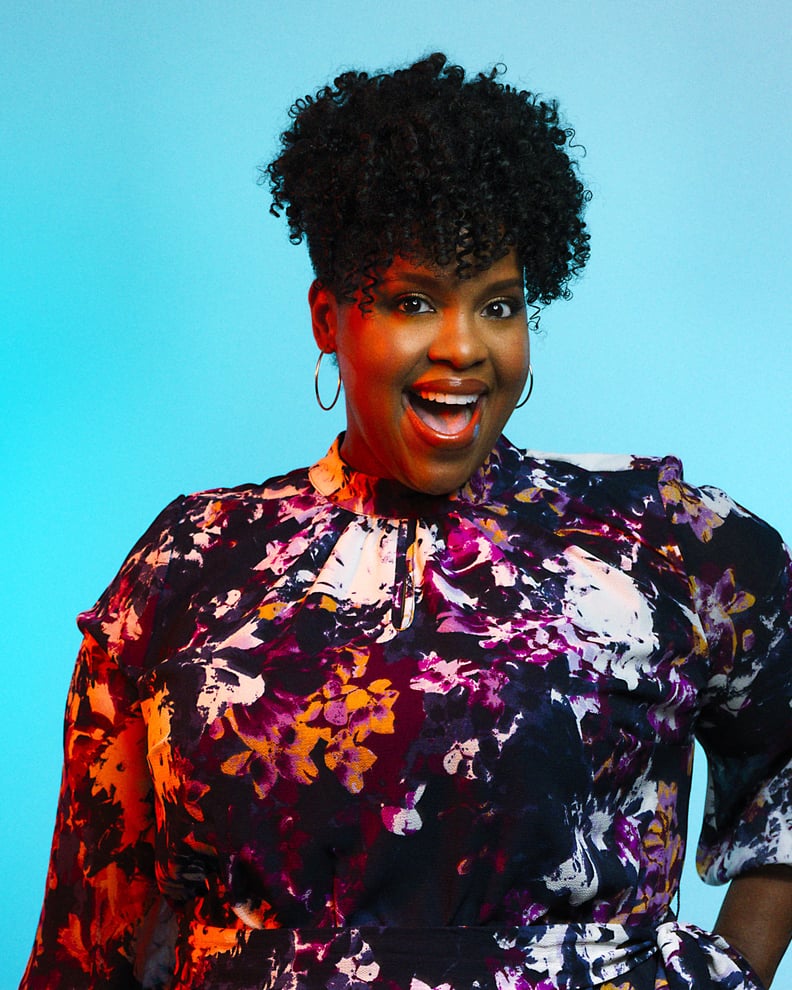 Natasha Rothwell | actress, Insecure
"I love being black because I'll look 20 for the rest of my life. But mostly because of the strength, courage, wisdom, love, and resilience that I've inherited from my ancestors — it's on their shoulders that I stand."
07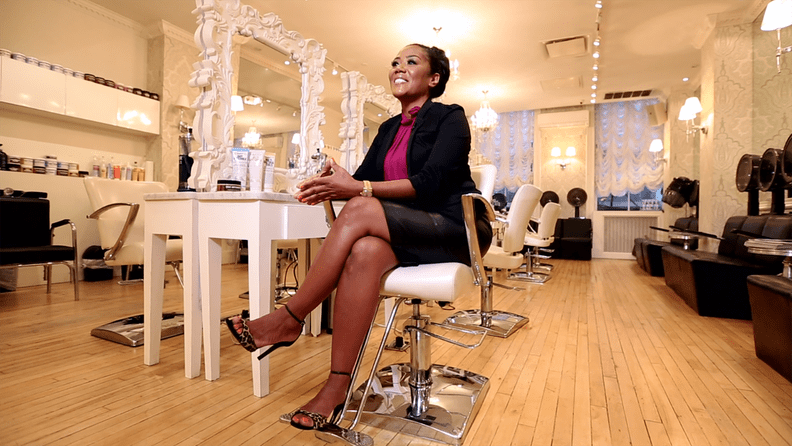 Miko Branch | CEO and cofounder of Miss Jessie's
"There are so many reasons I love being black, and my hair is one of them! Having natural curls inspired me to create a product by women of color and for women of color. For me, my hair is about so much more than looks. It's symbolic of those who came before me and fought for my right to feel unapologetically beautiful."
08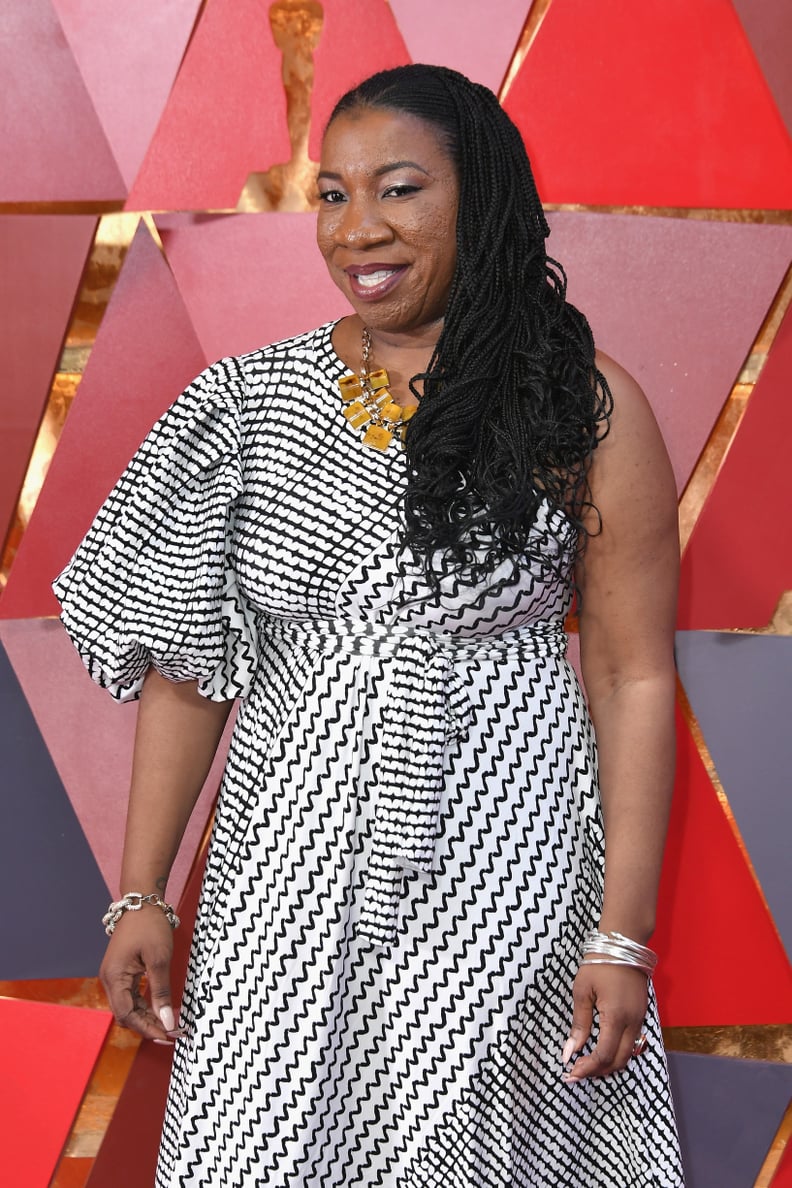 Tarana Burke | activist, founder of #MeToo
"What I love most about being black is that there is no one way to live out my blackness. We are so much more expansive in our thoughts, interests, creativity, and actions than many folks really understand. I love that however I show up, I can do it without apology for my blackness."
09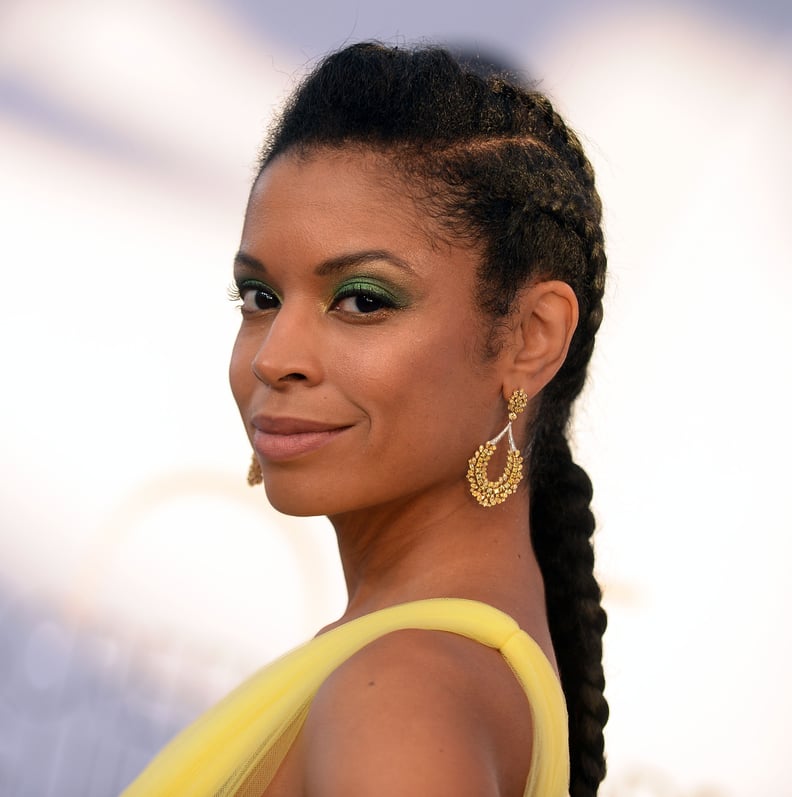 Susan Kelechi Watson | actress, This Is Us
"What do I love about being black? Everything. Every. Single. Thing."
10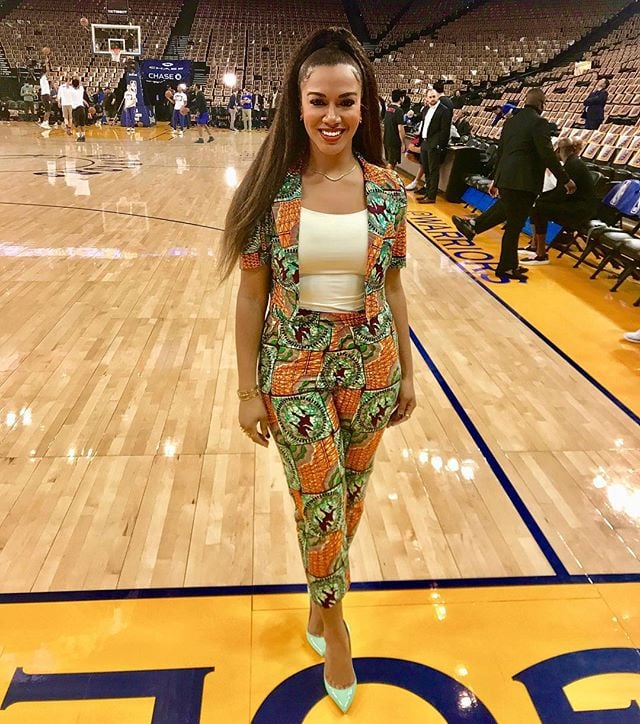 Ros Gold-Onwude | basketball analyst and broadcaster
"I love being a black woman because we are a tribe: sure, we have Black Girl Magic, but more importantly, black girl grit and sisterhood. Each step we take is for one another. Plus, we're fabulous! Our skin glows bright; we wear color, patterns, and texture with style and rock hairstyles like crowns."
11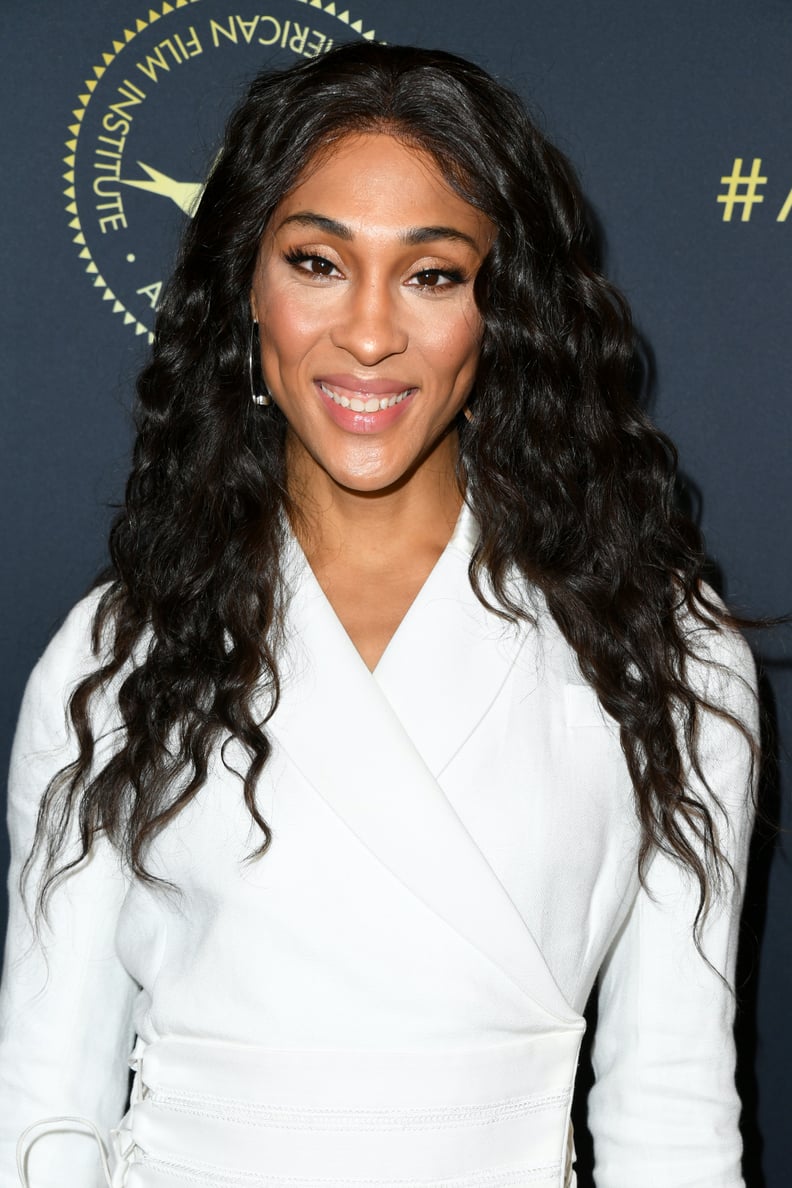 MJ Rodriguez | actress, Pose
"What I love most about being black is that I carry a history of triumph, perseverance, and dignity. Though I carry some of the pain my ancestors went through and some of the current pain most people of color go through in today's society, I use that to grow and unapologetically live out loud as a proud African-American woman! What I love most about being black is that I am a true warrior, and I hope the generation that comes after me will be inspired to be warriors as well."
12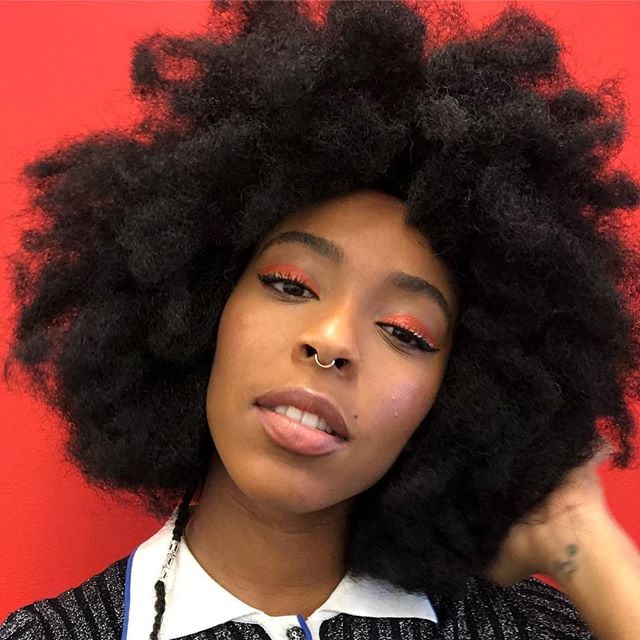 Jessica Williams | actress, comedian, and writer
"I love how different we all are. I love our strength — the women in my family who I often look to as my heroes. They have taught me that being black can come in a lot of forms, and there's no right or wrong way to be who you are. Being black is who I am, and the more that I've fallen in love with myself, the more I love being black, too."
13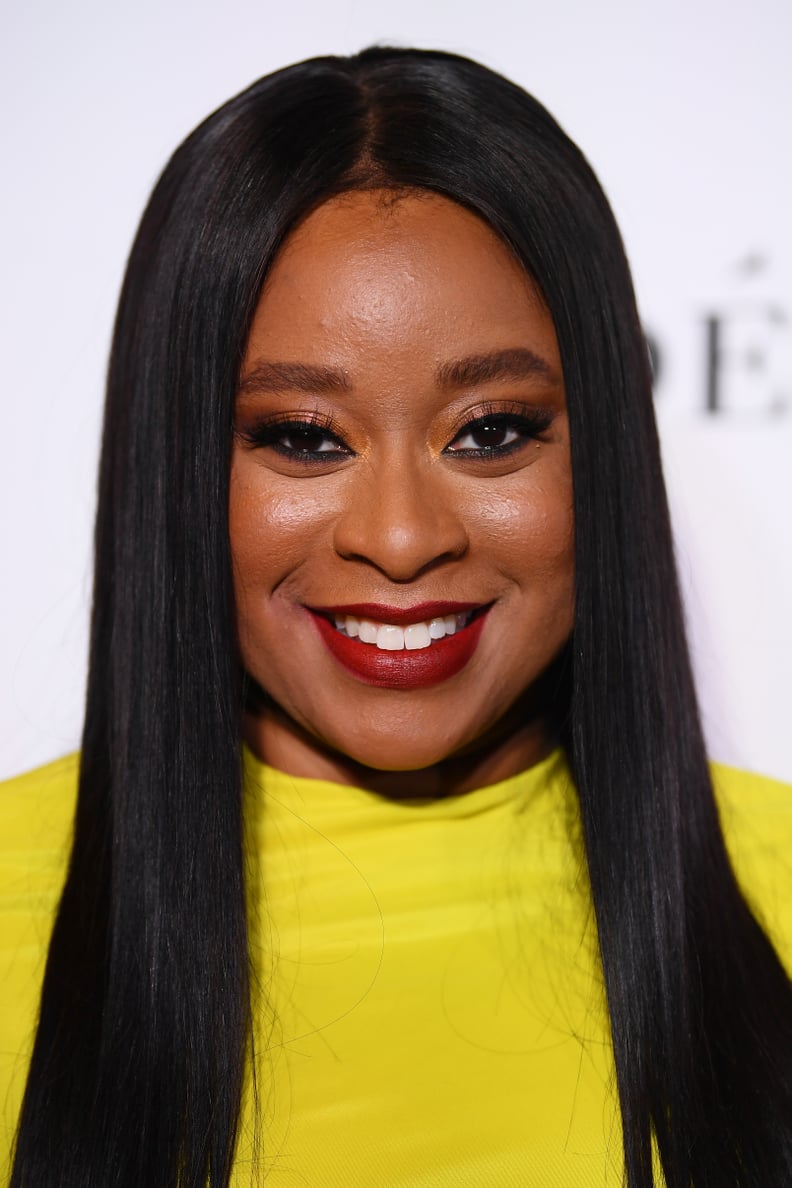 Phoebe Robinson | actress, comedian, and writer
"What I love about being a black woman is being able to collaborate with other black women. Even though we're all black, we still have different experiences, so it's cool to come together and create some really awesome, rad sh*t that people maybe wouldn't let us do otherwise. I like the tenacity and creativity of black women, which has been underestimated. People are slowly realizing how wonderful and fully dimensional black women are — but we already knew that!"
14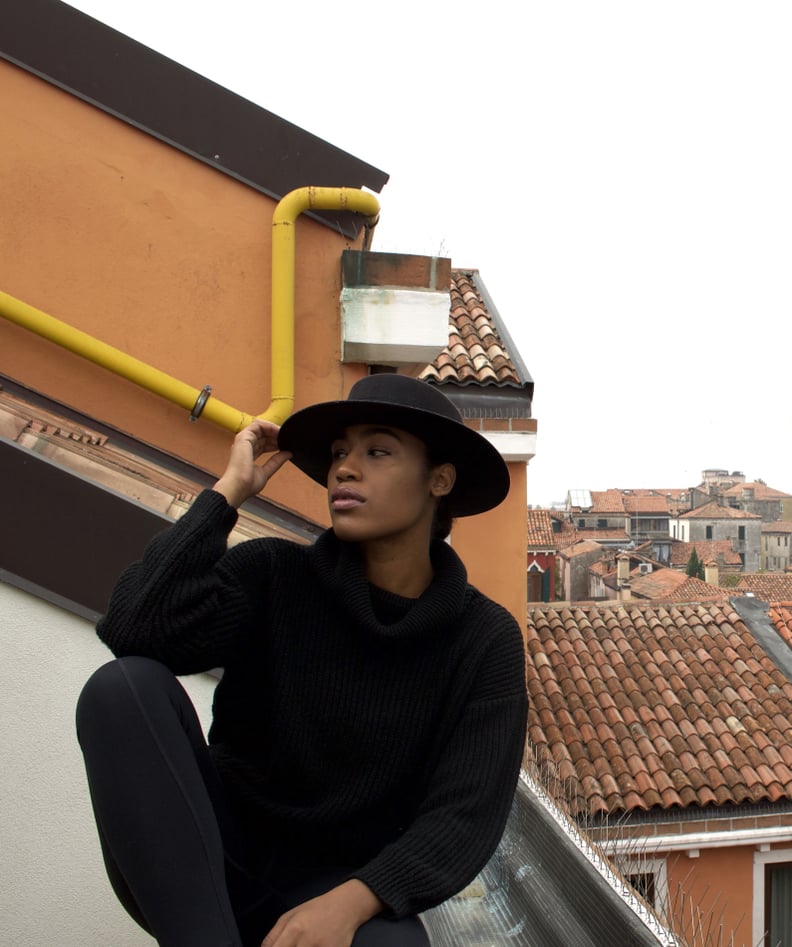 Shontel Horne | writer, editor, and travel expert
"I've always loved everything about being black, and I've come to love it more as I've explored more of the world. Whether I'm chatting with a Haitian business owner at her coffee shop in Iceland or having a beer with new friends in Johannesburg as they describe their tribal heritage, there's always a sense of community and level of commonality whenever I meet black people during my travels that tends to transcend language, culture, and nationality."
15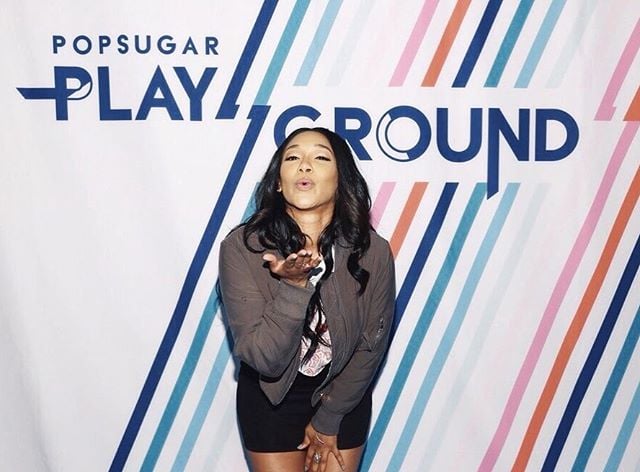 Candice Patton | actress, The Flash
"I'm just so proud not only of my skin color but of the culture behind it. It's so rich, and it's such a powerful foundation, and I'm often reminded of that."
16
Dia Simms | president of Combs Enterprises
"I love our depth, breadth, beauty, and brightness. You can see all of this through the poetry in our step, how our style forms a cultural echo, and our ability to triumph over adversity. This is the brilliance of being black."
17
Nicola Yoon | author, Everything, Everything and The Sun Is Also a Star
"It seems like the entire world has intensely specific opinions on how black women and girls should be. How we should wear our hair, how we should talk, and the volume at which we should do it. The list goes on: how we should dance, who we should date, what kind of music we should listen to, etc. What I love most about being black is I've been forced from an early age to confront — and later ignore — all these absurd expectations and live life on my own terms, liberated, with zero F's left to give."
18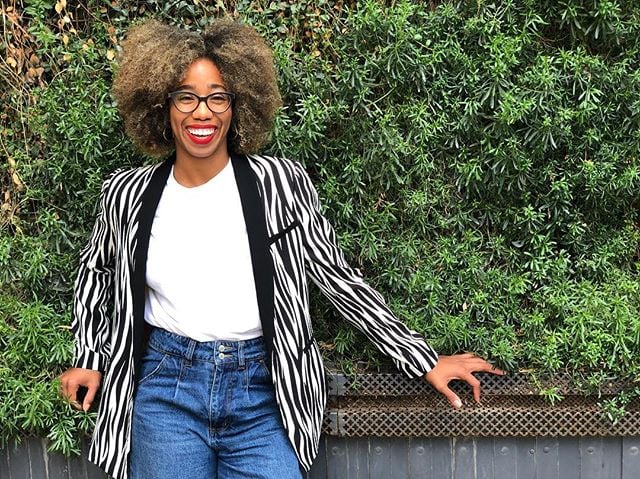 Amber Quiñones | program manager and instructor, The Assembly
"I love being black because black is a multitude, not a monolith. Being black means embodying a myriad of colors, cultures, wisdom, struggles, experiences, and joy by just existing, and doing so with pride. It means wearing a collective history on your skin and bringing ancestral resilience and power to everything you do and experience. Being black reminds me that I am powerful beyond measure and can transcend anything this world throws at me!"
19
Meki Pierre | assistant entertainment editor, POPSUGAR
"What I love most about being black is the stories woven through the DNA of all of us. They're the stories of our ancestors, of our families; they're sad stories, joyful stories, and everything in between. They're intrinsic tales that teach us how to clap on the two and four, that remind us to keep our chins up so our crowns don't fall off, and that whisper for us to march on till victory is won. I love being black because no matter where you grew up in your blackness, you're born with a wealth of stories that will make your life as rich as the color of your skin."
20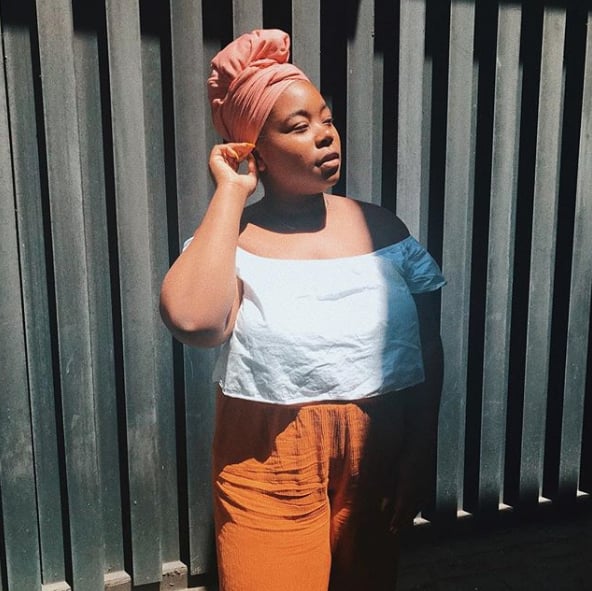 Tembe Denton-Hurst | assistant editor, Makeup.com
"What I love most about being a black woman is being part of this huge community that sets the tone for culture. We're trendsetters and taste makers, and even though we've struggled and are in many ways still struggling, we now have increased visibility, and credit is finally being given where it's due. We're living in a moment where we're both creating and reclaiming, and it's a beautiful thing to witness and be part of."
21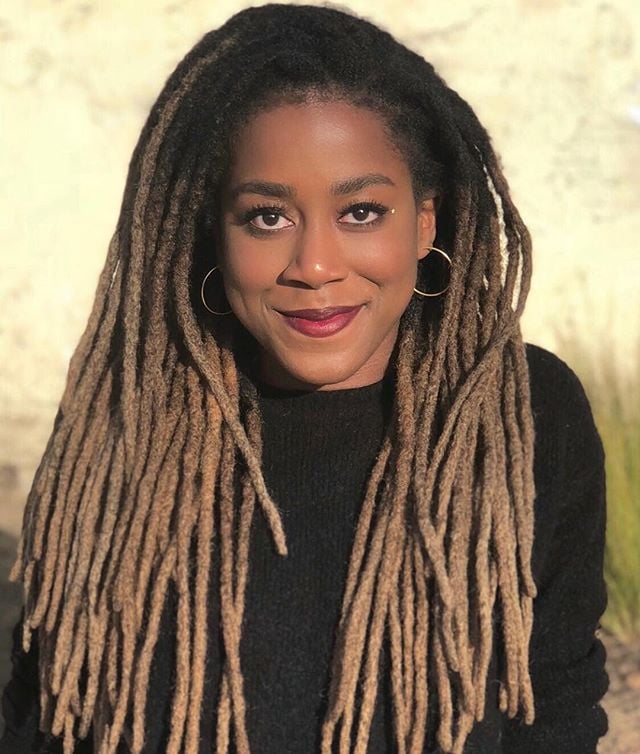 Tomi Adeyemi | author, Children of Blood and Bone
"What I love most about being a black woman is the sisterhood. Being supported, lifted up, and embraced by people who should be strangers to you but feel like dear friends is an incredible gift and strength."
22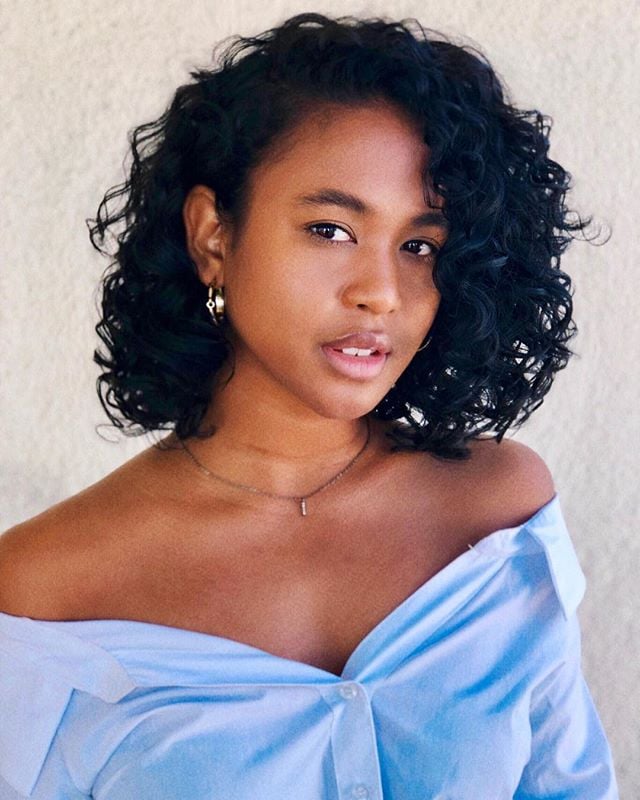 Alexandra Brown | producer, POPSUGAR
"I love the ability to break through the boundaries set for people of color, let alone women of color. I love being part of the proud black community all over the world, and being able to celebrate our beauty together. I love embracing my curly hair and naturally tan skin. But what I love most undoubtedly is watching my fellow black sisters and brothers succeed and strive in a world that doesn't always favor them. That's my favorite part."
23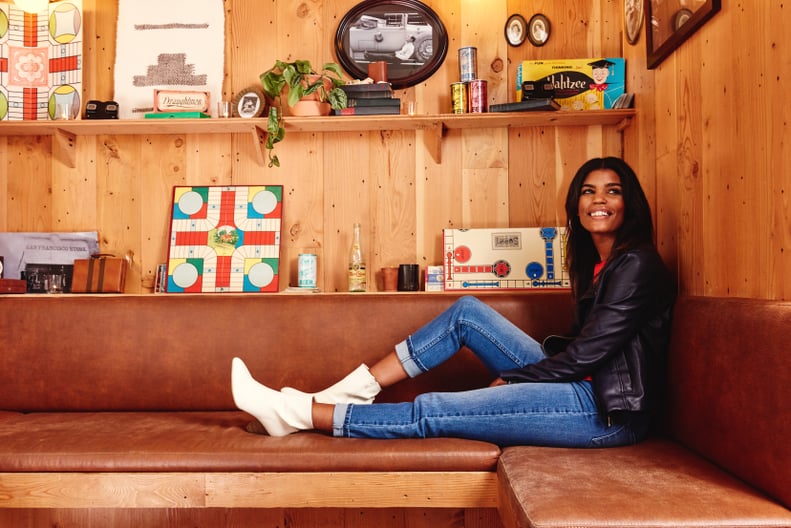 Britt Stephens | content director, POPSUGAR
"I love adding flavor to a room. I love having skin that glistens and caramelizes in the sun. I love that I'll never need lip fillers. But what I love most about being a black woman is having strength, courage, and determination in my DNA. No matter how hard it gets or how hopeless things may seem, I know that I was born with the capacity to keep going."
24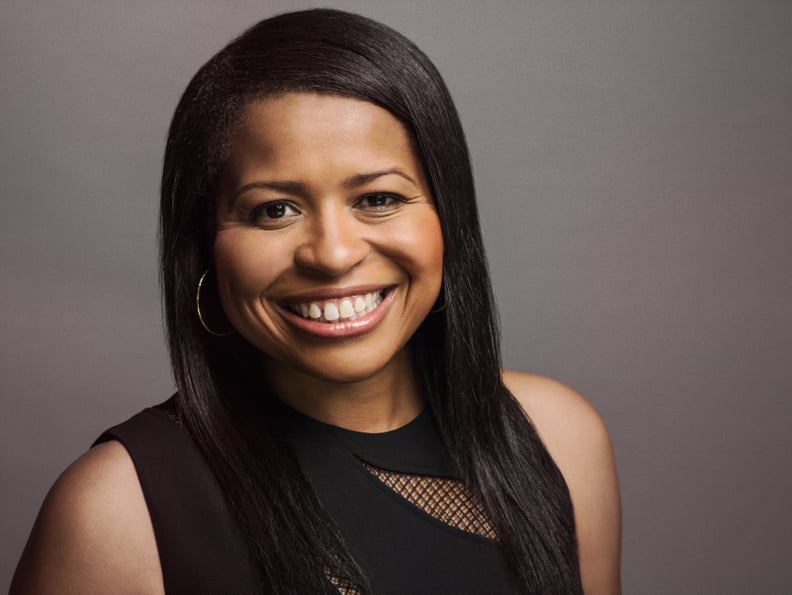 Courtney Kemp | showrunner of Starz's Power
"I love my hair; I love our culture — our history, our food, our music, our bodies, our shape, our spirit, our soul. I love 'the nod.'"
25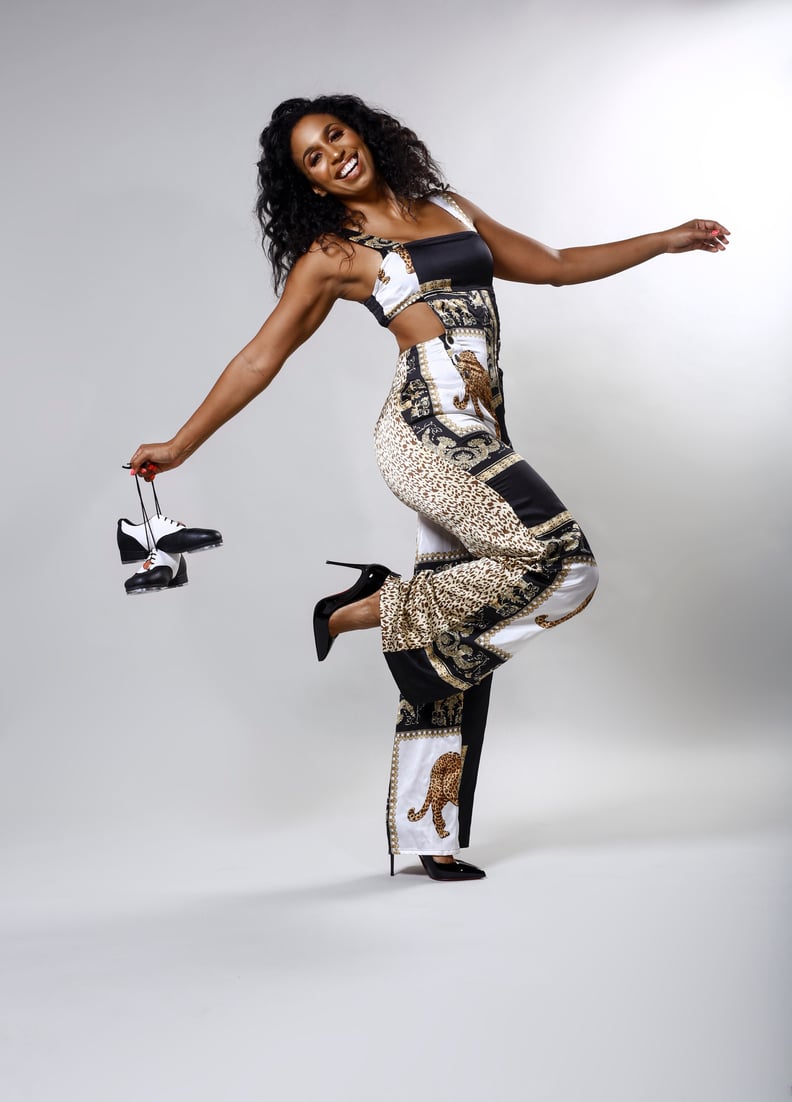 Chloe Arnold | dancer, choreographer, and founder of Syncopated Ladies
"I love that there is a universal language of rhythm and music that connects the African diaspora. No matter where in the world our people are, when that beat drops, we are one. I love our resilience and brilliance: that no matter how horrible our conditions, we are still able to innovate and overcome!"
26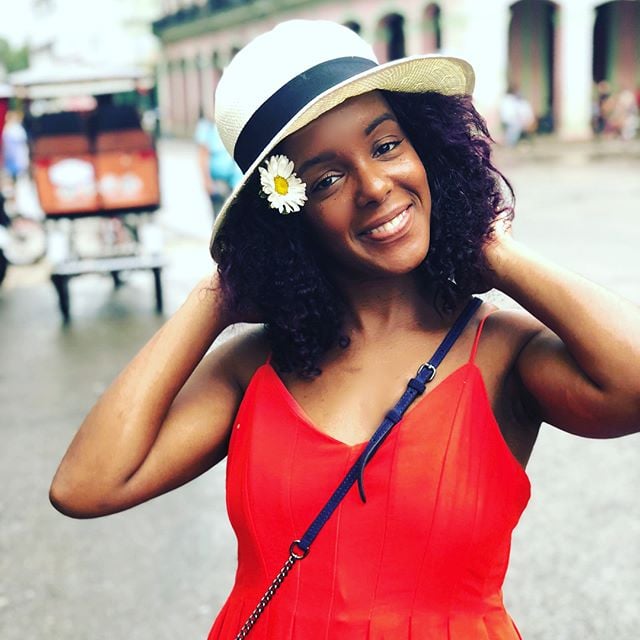 Nykia Spradley | writer and brand consultant
"Being a black woman means so many wonderful things to me. What I love most is the collective perseverance and strength that black women represent, and that I've had the opportunity to learn and benefit from. For centuries, black women have been forced to play the background, but while doing so, we've made some life-altering impacts on the world — that's a legacy that I'm so proud to be a part of."
27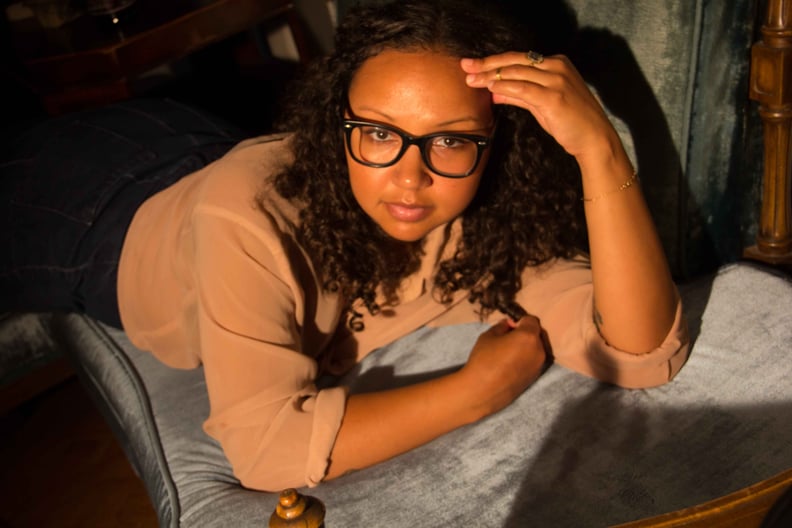 Myisha Battle | sex and dating coach
"My favorite thing about being black today is that it has become a more celebrated and inclusive term! As someone who is biracial, growing up I struggled to feel black enough. Now there are so many more representations out there of what black is and what it can be. I'm proud to live in a time when we've had a black president, and black artists, musicians, and athletes have come out as LGBTQ; this representation is so important."
28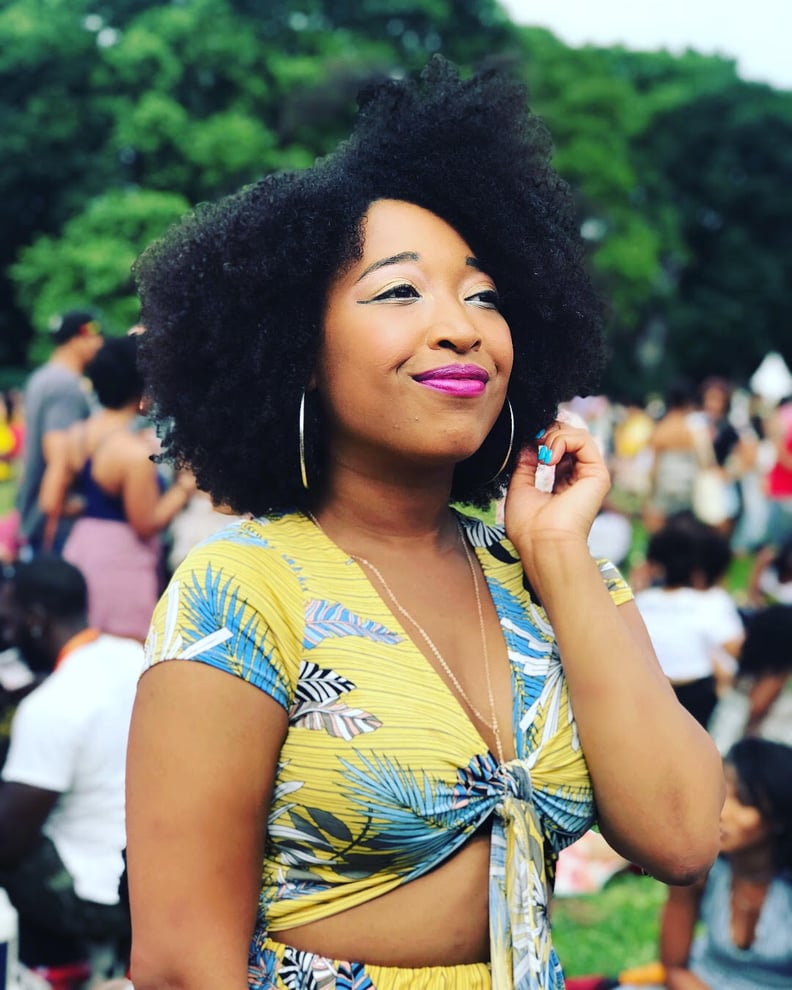 Cylla Senii | actress, writer, and producer, Situationships
"I love that I'm a black woman because there's nothing more powerful than our voice! We're so talented, passionate, gifted, magical, and beautiful. We change narratives, build nations, and our love and support of each other can't be denied. We are the culture, and we make it look effortless."
29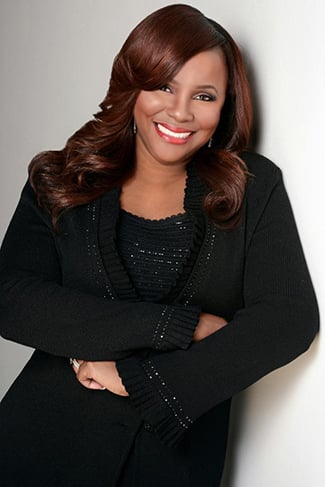 Dr. Rhonda Travitt | author, entrepreneur, and life coach
"I love that being black is the meaning of resilience and strength. We are powerful, multifaceted, and come in every shape, shade, and gifting. We've been blessed to be able to take a thought and cause it to manifest. Black is strong, beautiful, and me!"
30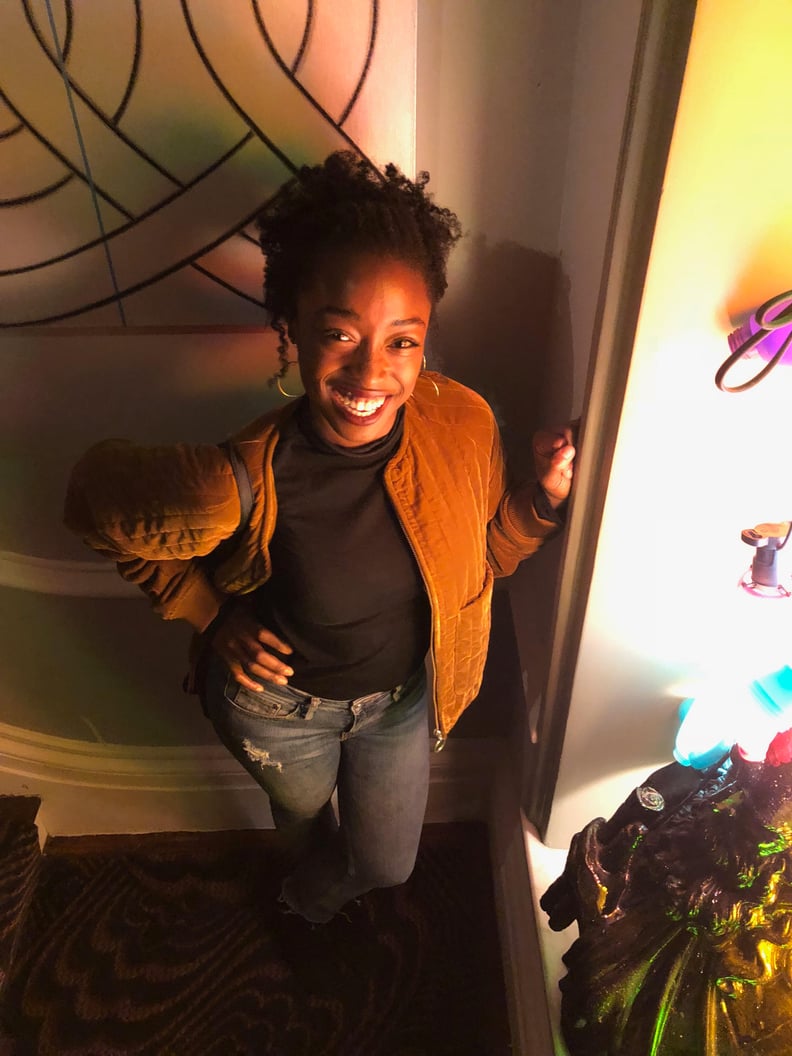 Wura Ibidunni | senior insights analyst, POPSUGAR
"I love being black because my ancestry inspires me and our history empowers me to be strong, determined, and hopeful. I love being black because it allows me to continually break stereotypes on a daily basis. I love being black because there isn't a simple prototype for being black — from our hair to our interests — we are beautifully and colorfully complex."
31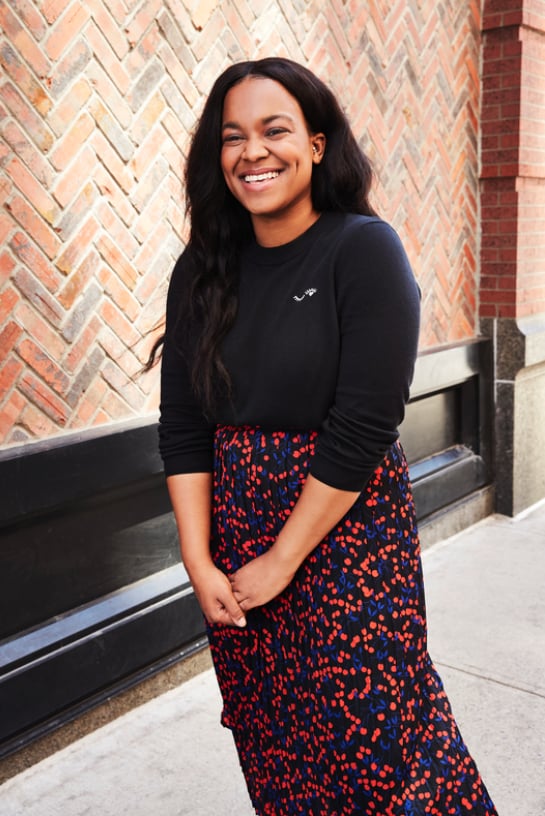 Brittni Rhoden | senior office coordinator, POPSUGAR
"I love the community, the 'keeping an eye out for one another' and the feeling of 'I'm here for you' when you're one of a few occupying a space. Being black has shown me that you can make the impossible possible."
32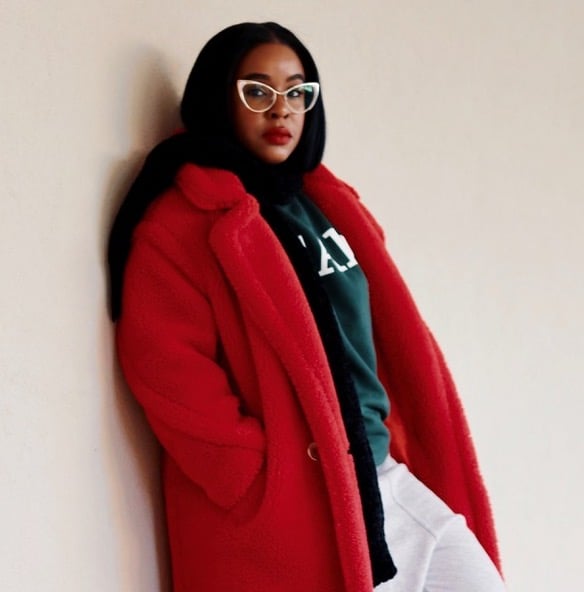 Devin Ki'Elle | writer and creator of Glossier Brown
"There is no one more intellectually sound, resilient, or versatile than the black woman. No matter what environment I enter, I am always the flyest, most creative, and adaptive individual in the room. I don't have to prove that to anyone, because my presence will always relay that for me. And don't let there be more than one of us in that room, because we just upped the ante, boo!"
33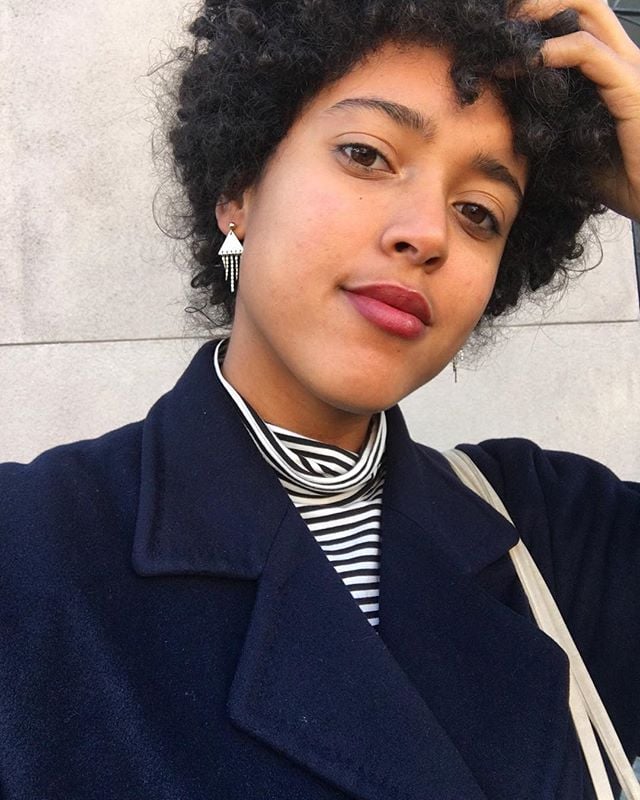 Maya Berry | editorial intern, POPSUGAR
"I love being a black woman because we are a community that raises each other up. Whenever someone gets knocked down, rather than standing on them to get higher, we lift them onto our shoulders; we all gather to make them stronger because we know that if one of us rises, we all rise."
34
Kiara Joseph | editorial intern, POPSUGAR
"I love defying expectations. There is nothing in this world that I cannot do because of my skin color. When people say I can't, I relish the opportunity to do."
35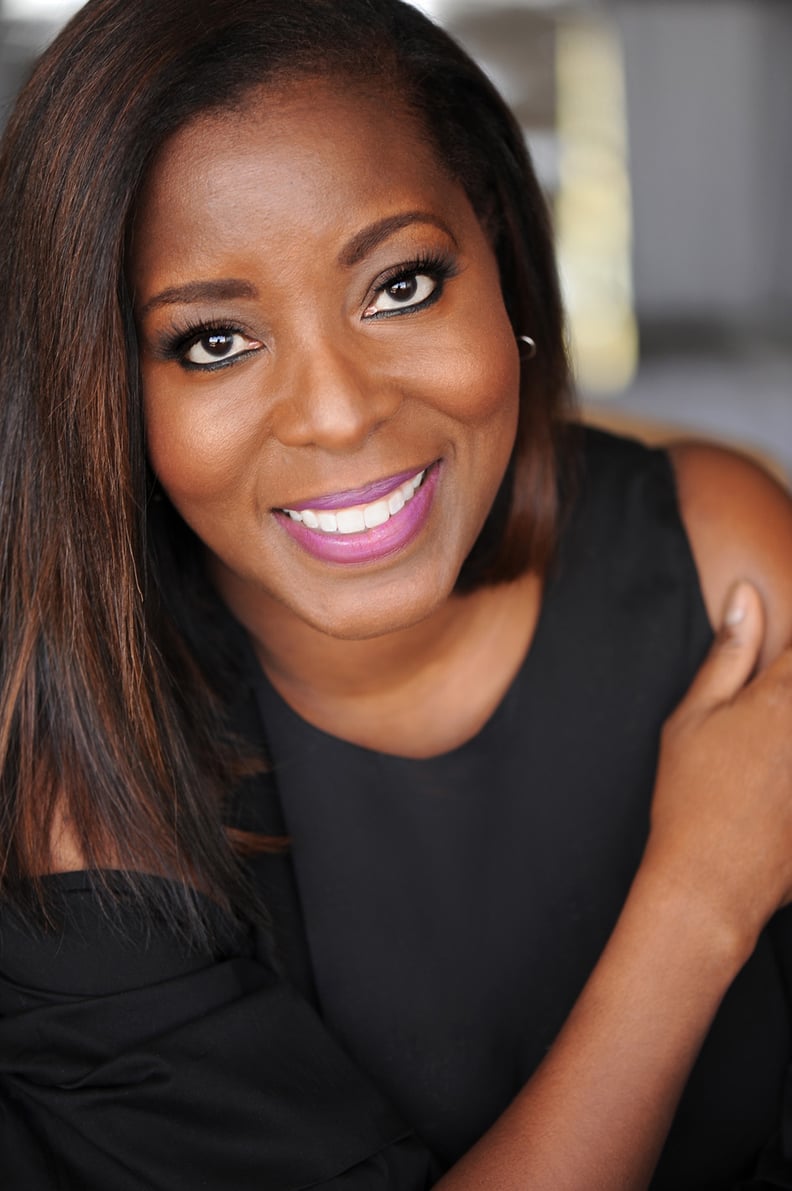 Ayanna Floyd | showrunner of Showtime's The Chi
"I love that I come from a strong people — black Americans and African people. Having this to draw on gives me strength whenever I am faced with obstacles. I often think about this when I have to walk in a room that feels intimidating. On a shallow note, I love my butt; I love that I can change my hair seven days a week if I want to; and I love that I inherited the gift of 'being loud,' because being quiet doesn't always get the job done."
36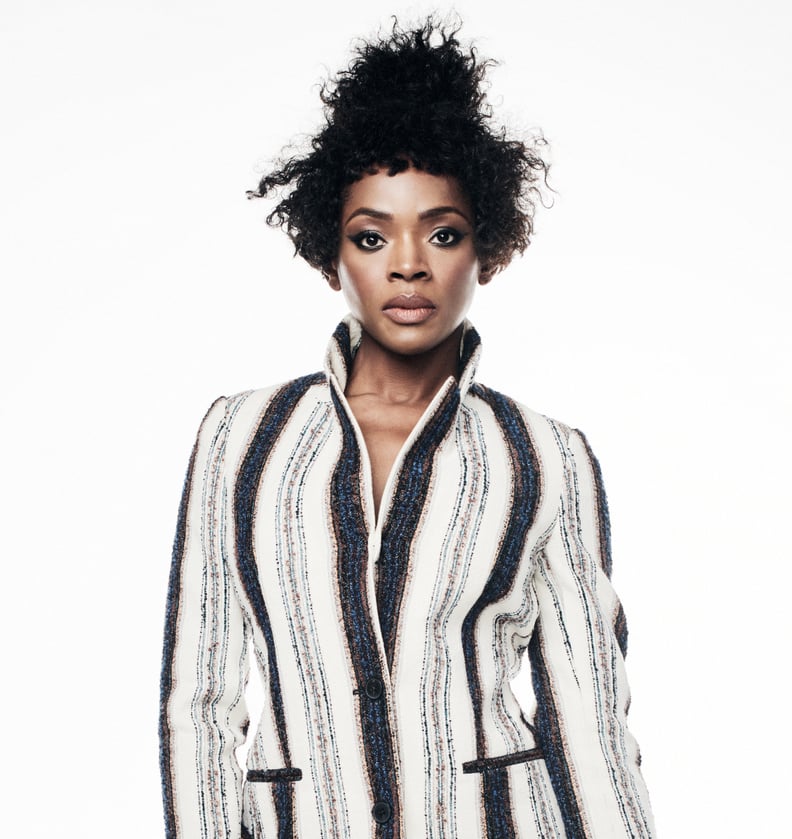 Caroline Chikezie | actress, The Passage
"The thing I love most about being black is our unbreakable spirit; that through it all, we did not lose the joy in our souls and we maintained our ability to be some of the most creative beings. If that's not a superpower, I don't know what is!"
37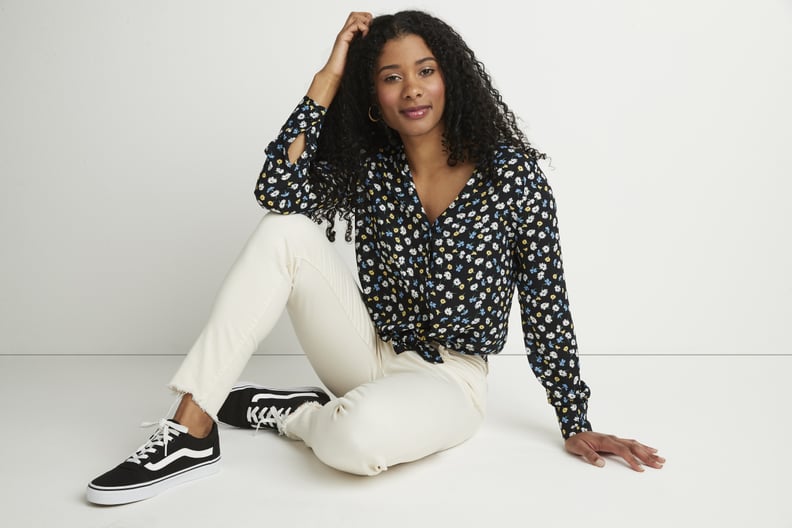 Tamara Pridgett | assistant fitness editor, POPSUGAR
"I love being black because strength, power, and resilience are in my DNA. We're creators and originators."
38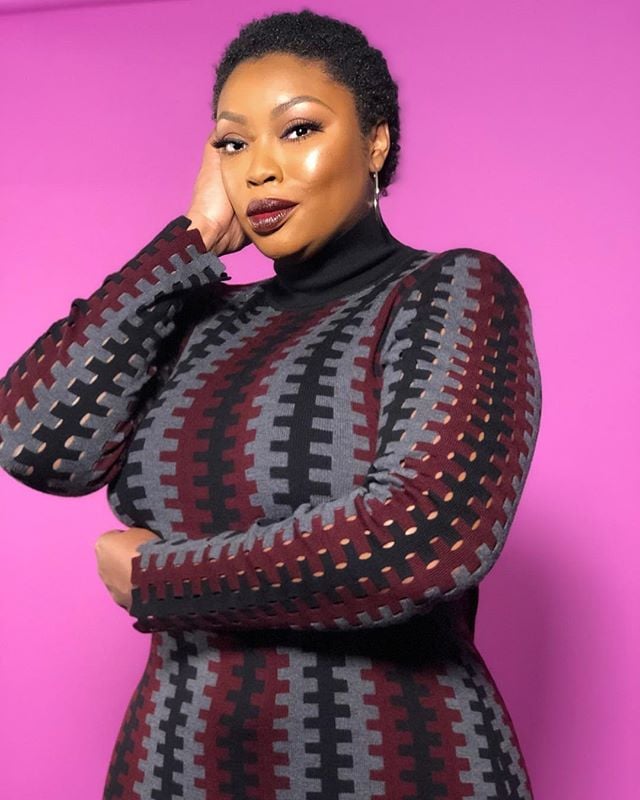 Liris Crosse | model, actress, and author
"What I love about being a black woman is how beautifully resilient we are despite what we go through. We have been the backbone of change politically, in our families and in our communities by creating the world we want to see with determination and a smile. I also love the beauty of black women; we come in so many degrees of it, from skin complexion to hair texture to noses to body shape! Melanin is a gift from God — ask your 65-year-old mother who looks 50!"
39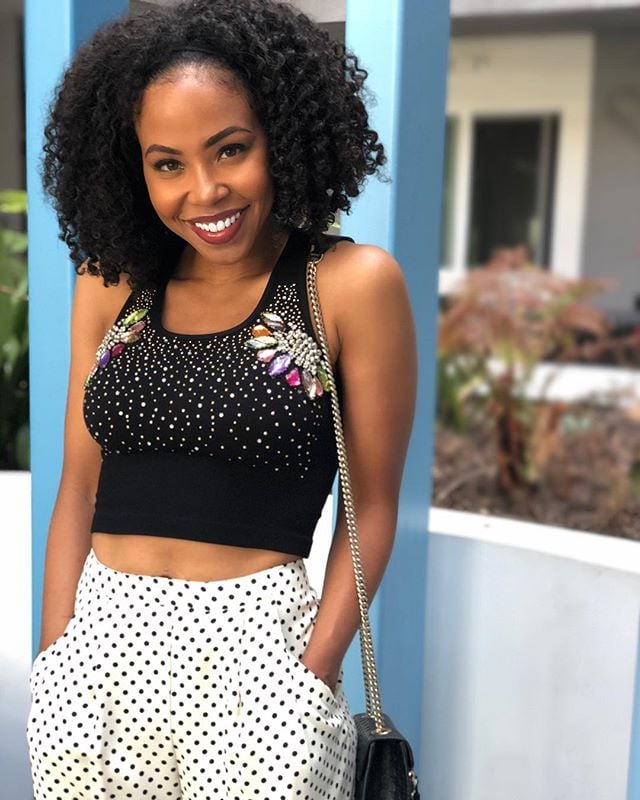 KJ Smith | actress, The Family Business
"I love knowing as a black woman that we are the mothers of humanity and the heroes of the American Nation. We are secondary, but most necessary. We have, in this country, been slaves, nannies, maids, Black Panthers, civil rights activists, neighborhood mothers, trendsetters, and queens . . . and next up is president."
40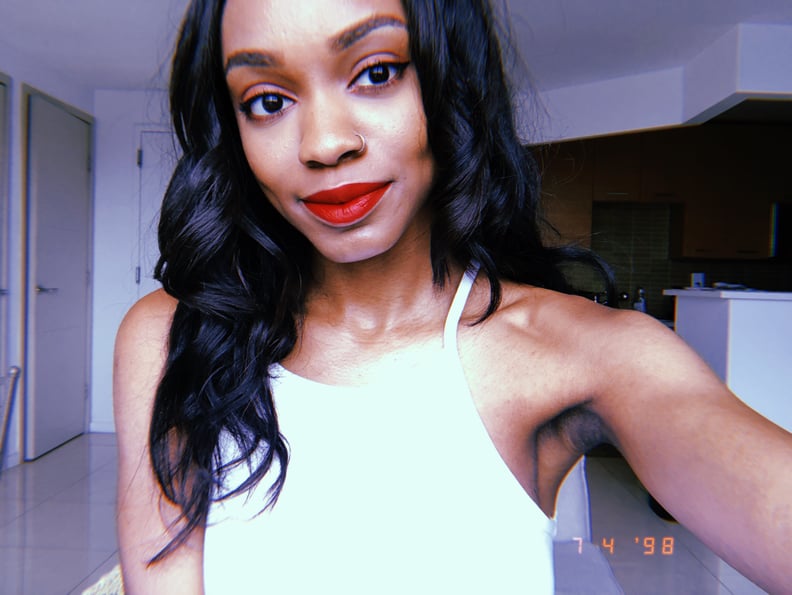 Danielle Jackson | editorial assistant, POPSUGAR
"Being black is so LIT all the time. I love our people because we know how to look on the bright side of any situation, even when we're dealt the worst hand. If you don't know what I'm talking about, just take a look at Black Twitter when anything major happens."
41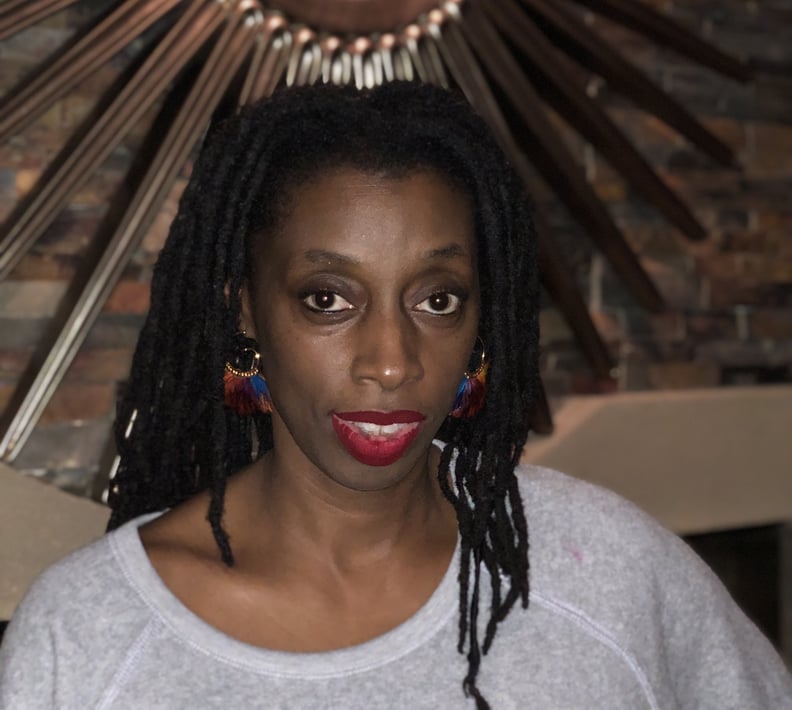 Dara Stewart | copy editor, POPSUGAR
"I love my natural hair! As a young girl and woman, I struggled with trying to make my hair look like 'everyone else's.' I did perms, weaves, you name it, and all it did was damage my hair, giving me the exact opposite of the long, luxurious hair I craved. Finally by my mid-20s, I grew up and gave up and started wearing my hair natural and ultimately growing locs. I've never loved my hair (and myself) more!"
42
Angela Nissel | author and producer
"One of the things I love most about being a black woman is our support for each other. Sometimes all the racism, sexism, and other 'isms' can have us on the verge of planning a mass murder — but then you see another black woman, and with a simple head nod or a smile, she lets you know you're not alone (but if anything should pop off, she has your back)!"
43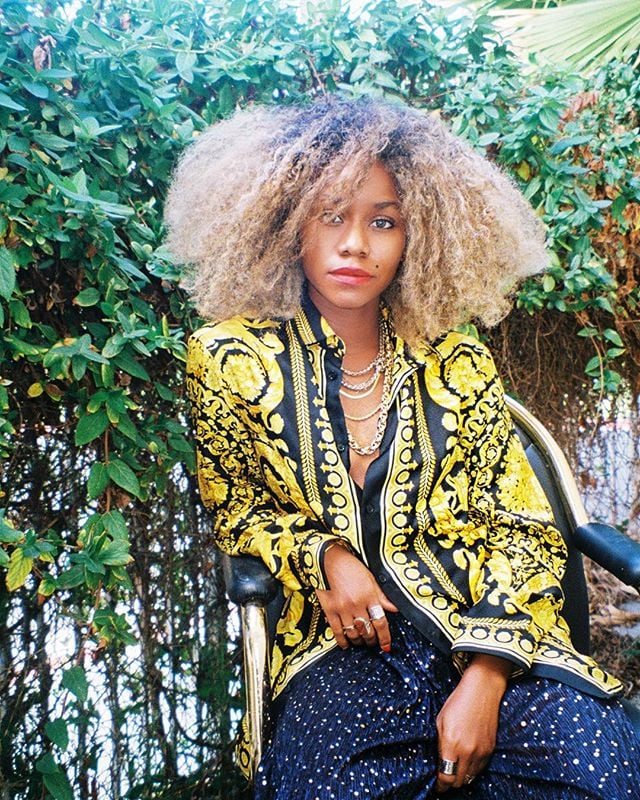 Grace Bukunmi | photographer, stylist, and art director
"To me, the word 'black' has always been as complex as it is simple. How else could one word hold the weight of describing the glorious myriads of shades and hues under the umbrella of black skin? I also simply love that as a black woman, there's an innate sensibility that every personal victory is like a testament to black sisterhood. We are all wholly and inextricably linked."
44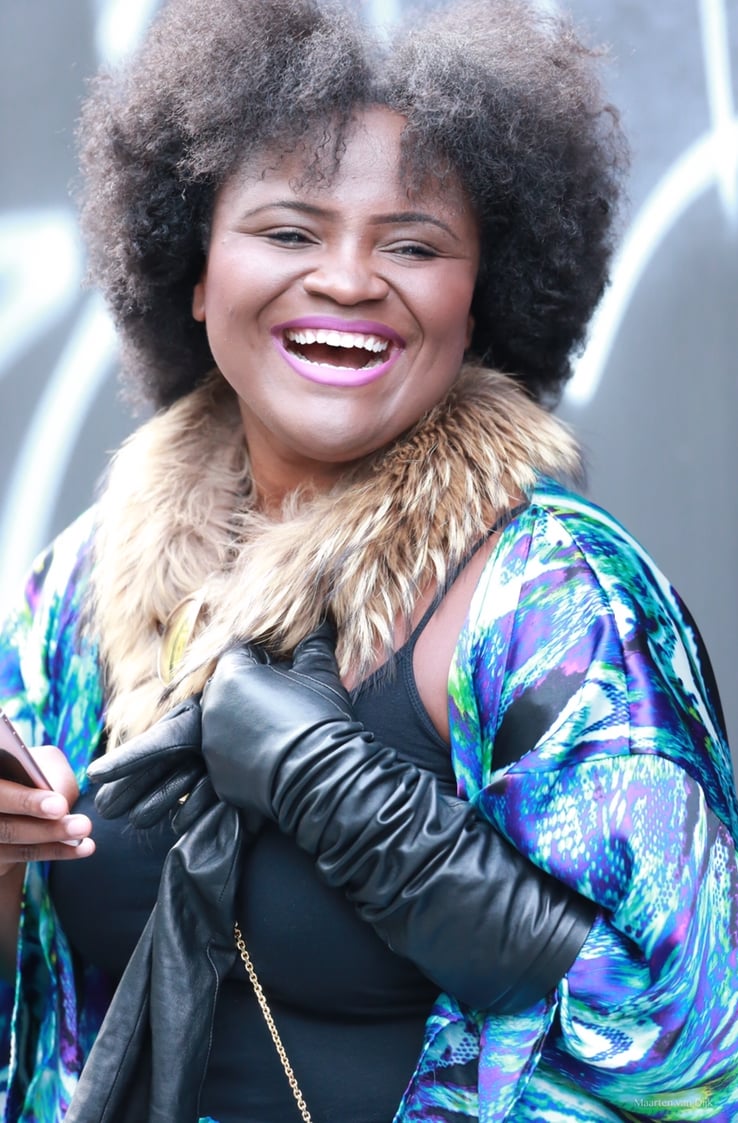 Aquila Farrell | biochemist, fashion designer, and blogger
"My existence as a black woman defies history. When I walk into a restaurant through the front door, sit at the front of the bus, or vote, I am breaking all the rules society once upheld. I love being a black woman because we are chameleons. I can wear any color and look like royalty. My hair is a crown that stands tall. My skin loves the sun and coconut oil. Each day I am able to walk in freedom, I am reminded of my power, strength, and my bright future."
45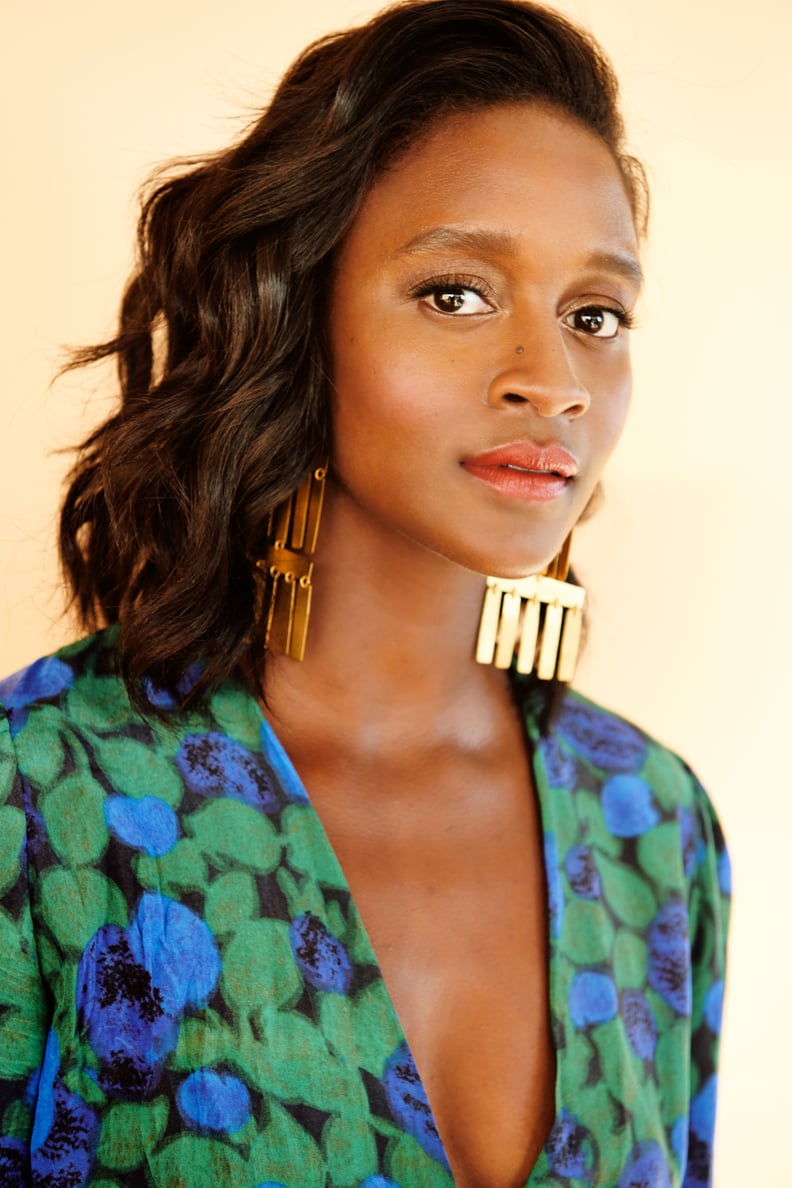 Nia Batts | cofounder and CEO of Detroit Blows salon
"My name, Nia, is the fifth principle of Kwanzaa, meaning purpose. And from a very early age, my parents instilled a sense of pride and celebration of my culture and my blackness that exists to this day (even, and especially, at times when people and systems tried to undermine it). Before this adventure into the beauty industry, I worked primarily in media and entertainment, and the dialogue around identity, representation, and who gets to participate is very similar. Every time I walk into our shop on Library Street in Detroit, I am very humbled and proud of the space we've made and what it means to the community who inhabits it."
46
Folasade Adesanya | performance marketing manager, POPSUGAR
"I love the unique culture of blackness and our sense of community. I love that when I see other black people in a space where we once weren't welcomed, there's a tendency to acknowledge each other. There is a connection and an understanding within our community that has always inspired me."
47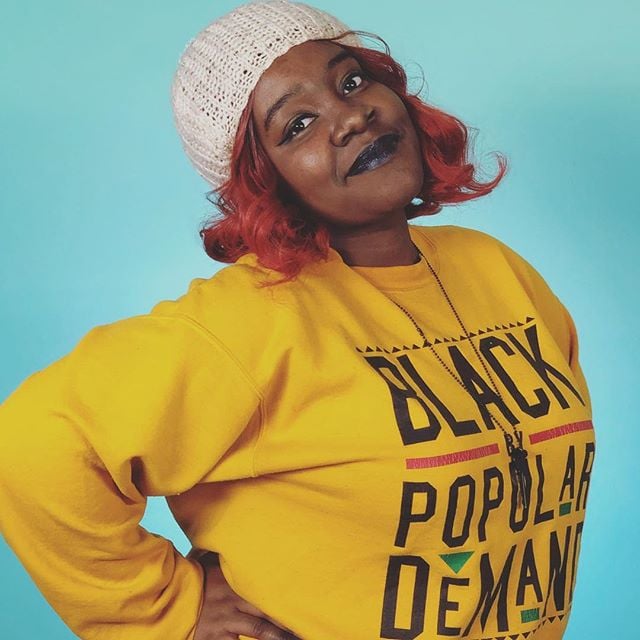 Clarkisha Kent | journalist and creator of the Kent Test
"What do I love about being black? Probably the fact that there are way too many things to like about being black, despite the circumstances. We are people like no other, after all. But if I had to just pick one, it would probably be how we laugh. Not our collective sense of humor. But our laughs. Ever heard a black person laugh? No? Do that and then come back to me. And then you will know what I'm talking about. It is a sound of unparalleled joy. And there's nothing else like it on this planet. Not even close."
48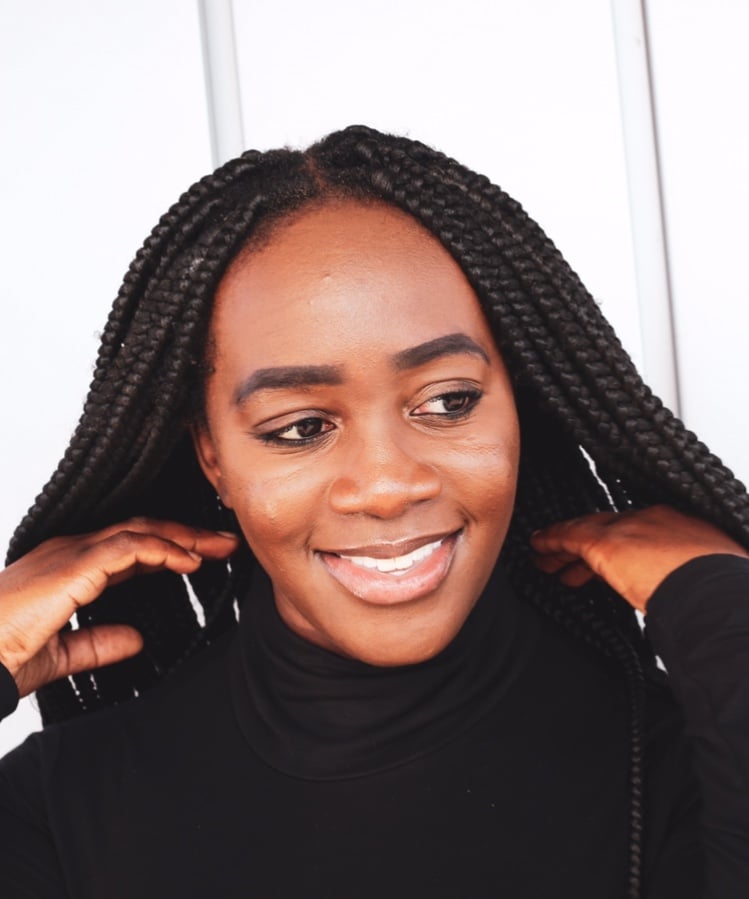 Karen Okonkwo | cofounder of TONL and founder of Building Bridges Brunch
"I love being a proud, BLACK, African-American woman because I come from a deep-rooted culture. I know exactly where I came from. My curly, thick Nigerian hair, gorgeous melanin complexion, first-place mentality, and go-getter attitude can all be tied back to the motherland. I come from resilient, proud, STRONG people."
49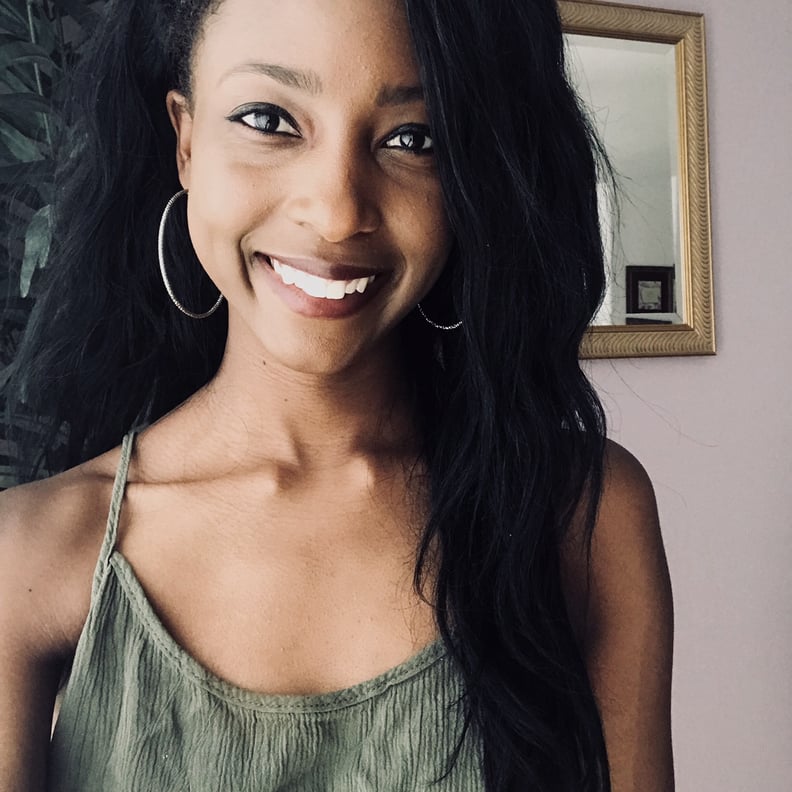 Brea Cubit | editorial assistant, POPSUGAR
"What I love most about being a black woman is the rich perspective I have of the world; I don't see things the same way others do, which adds value and importance to my way of thinking. Black women are born with natural strength and poise. We have an aptitude for activism and unparalleled elegance that keeps our shoulders squared and heads up high, even in the face of oppression; that's something that has been passed down from generation to generation. Our mere presence tells the world that no matter what, we're going to survive and thrive. We've been attacked and demeaned so many times throughout history (including the present), but we know the truth. And the truth is that the world needs us, because nothing — absolutely nothing — can compare to the power and knowledge of a black woman."