Women have been at the forefront of many of the grassroots social-justice movements that have swept the country since the 2016 election — so it's no surprise that more of them are also planning to run for elected office in the 2018 midterms than ever before.
Progressive political action group Emily's List says more than 17,000 women who are interested in running have reached out to them since the beginning of the year. So, who are some of the women leading the political charge and planning to run in 2018, both on a state and national level? Meet a few of the standout candidates — and influential power players — here.
01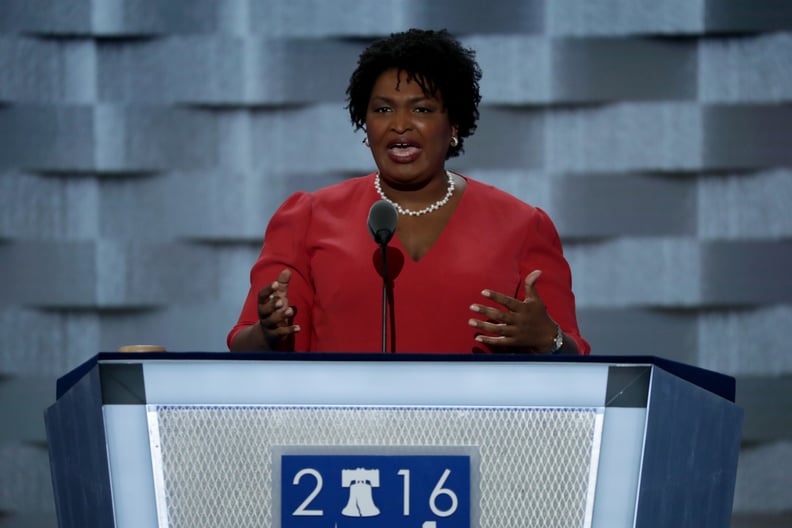 Rep. Stacey Abrams
Stacey Abrams is a force to be reckoned with. The Yale Law School graduate has served in the Georgia General Assembly since 2007, is CEO of her own legal consulting firm, and pens successful romance novels in her spare time.
Now, as the Democratic frontrunner in the race for governor in her state of Georgia, she's making headlines in the wake of the deadly white supremacist march on Charlottesville, VA, for taking the lead in demanding the removal of Confederate carvings and monuments around the state. She also has a nonfiction book, Minority Leader: How to Lead from the Outside and Make Real Change, out later this year, which she's described as "Lean In for the rest of us."
If Abrams wins the race, she will make history as our nation's first black, female governor.
02
Rep. Jacky Rosen
Nevada Congresswoman Jacky Rosen is running in a particularly vital race in 2018, taking on incumbent GOP Senator Dean Heller in the state. Heller is widely considered to be the most vulnerable Republican senator, meaning that Rosen is likely the best chance Democrats have at flipping a Senate seat in 2018.
Rosen, who is also the president of her synagogue, has been an outspoken critic of President Donald Trump's "disgraceful" response to Charlottesville and the deadly white supremacist, anti-Semitic acts in the city.
03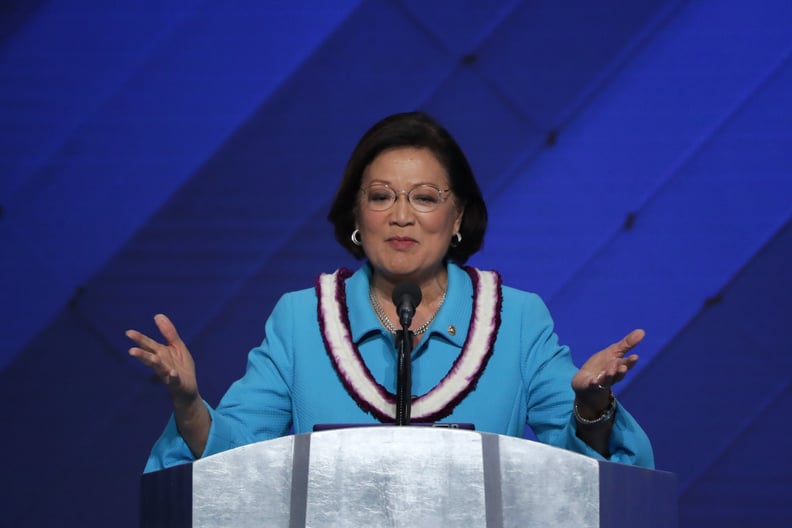 Sen. Mazie Hirono
Hawaiian Senator Mazie Hirono's moving plea during the Senate debate on health care, during which she shared her own struggle with Stage 4 kidney cancer and called for empathy, introduced her to many Americans for the first time.
But the politician — a daughter of Japanese immigrants — has been a political force for more than 20 years. She's running for reelection, putting Trump's "antiwoman, anti-immigrant" agenda squarely in her crosshairs and working to defend reproductive rights.
04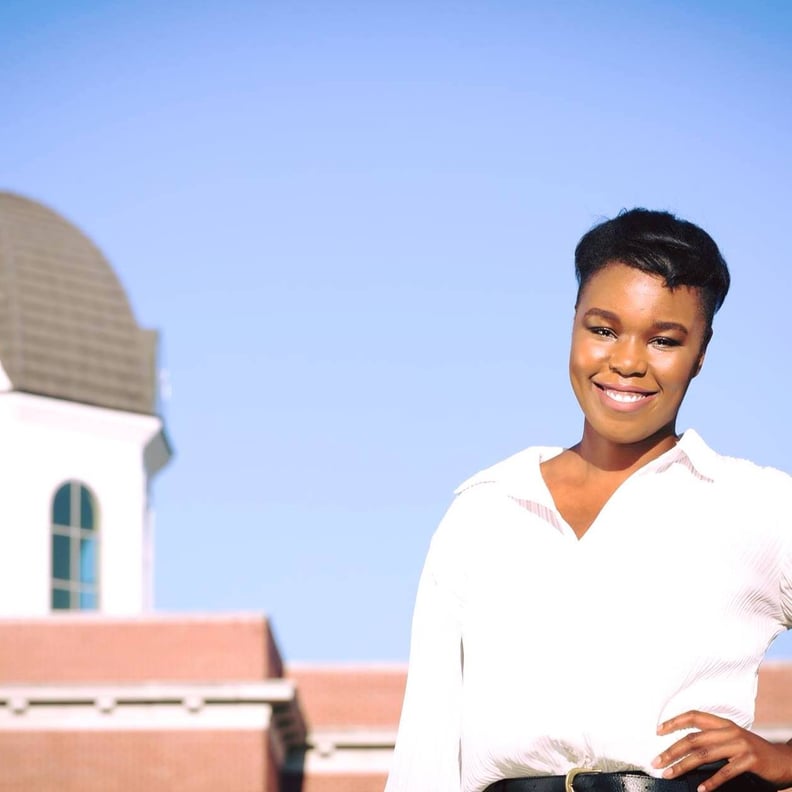 Faith Chikwekwe
Faith Chikwekwe is taking on a GOP incumbent for a seat in the Georgia state house and was inspired to do so partly by the fact that her Republican opponent has run completely unopposed for three of the five terms.
"We live in a democratic nation," Chikwekwe told PBS. "If we're gonna say we're providing democracy for the people, then we need to give the people of my district a choice of who represents them at the ballot box."
Among her top issues? Combating Georgia's problem with income equality, providing a debt-free college plan for Georgia students, and supporting women's rights and marriage equality.
05
Sen. Elizabeth Warren
Massachusetts Sen. Elizabeth Warren has emerged as one of the nation's most prominent progressive leaders in recent years — and as the poster woman for the phrase "Nevertheless, she persisted," she's been a consistently outspoken voice on issues like income inequality and corruption in the banking industry.
Warren is up for reelection in 2018, but beyond that, political insiders think she is a likely contender to throw her hat into the ring for the 2020 presidential race.
06
Gretchen Whitmer
Gretchen Whitmer, who is running for governor in the state of Michigan, has been fighting to bring attention to the water crisis in Flint — and to hold the state's Republican leadership accountable for the public health disaster.
A vocal proponent of reproductive rights, Whitmer powerfully and publicly shared that she, herself, is a survivor of rape in an impassioned speech in the state legislature in 2013. She recounted her story as she stood in opposition of a bill to restrict abortion insurance. Whitmer is currently the Democratic frontrunner in the Michigan race.
07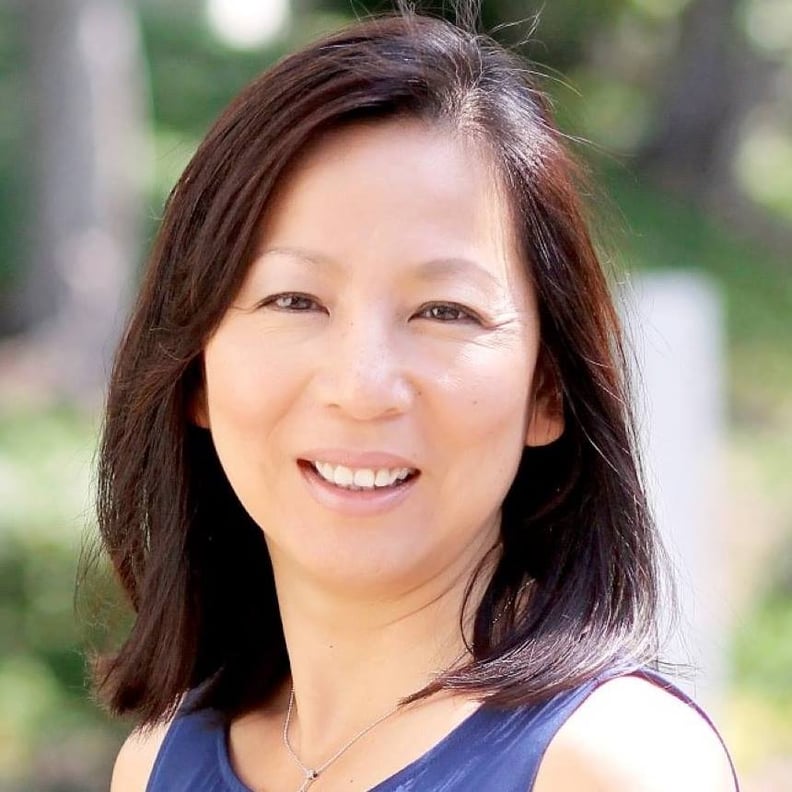 Mai Khanh Tran
Dr. Mai Khanh Tran's story is truly remarkable; she arrived to the US at 9 years old after her father dropped her and her three siblings off at a Saigon orphanage, just before the city fell in the Vietnam War. Her family was later reunited in the United States, taking on farm work and janitorial jobs to make ends meet. She saved money to attend Harvard cleaning bathrooms and today is a pediatrician in Orange County.
Tran is now running for Congress in California, with a mission to "fight Donald Trump's assault on healthcare and women's rights."
08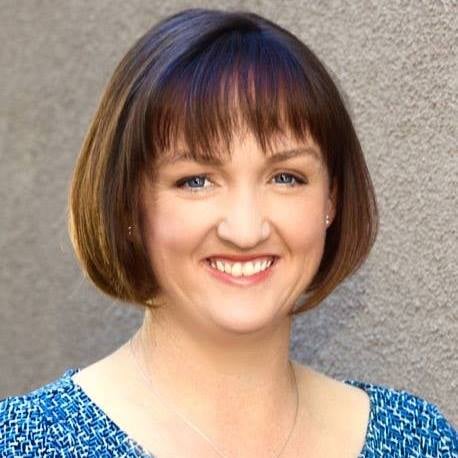 Katie Porter
Law professor Katie Porter is taking on conservative incumbent Rep. Mimi Walters for a seat in the California house. Considering that Hillary Clinton carried their district in the 2016 election, Porter is believed to be in a strong position to unseat an increasingly under-fire Walters, who was one of several lawmakers accused of dodging town halls earlier this year as the debate over health care raged.
Porter has a long history as a consumer advocate. In 2012, she was tapped by then-Attorney General Kamala Harris to serve as the state's watchdog over the banks and has also been an outspoken critic of Wall Street, sounding early alarms about the housing crisis.
09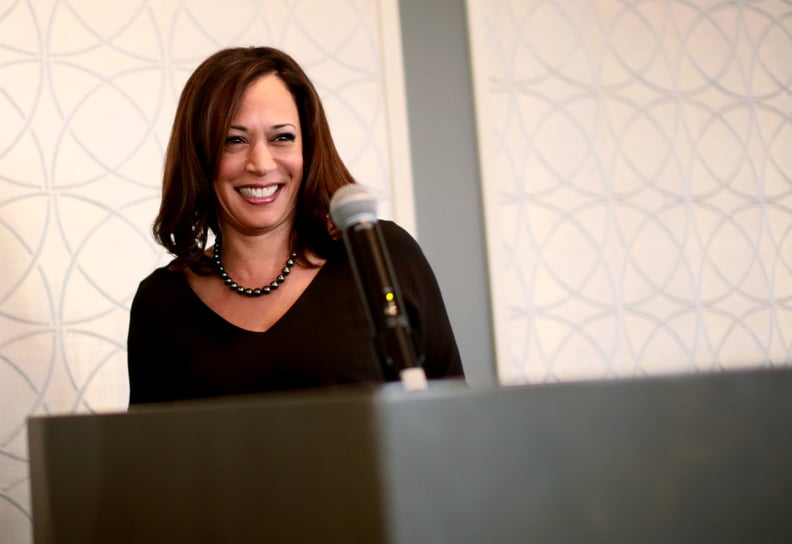 Sen. Kamala Harris
10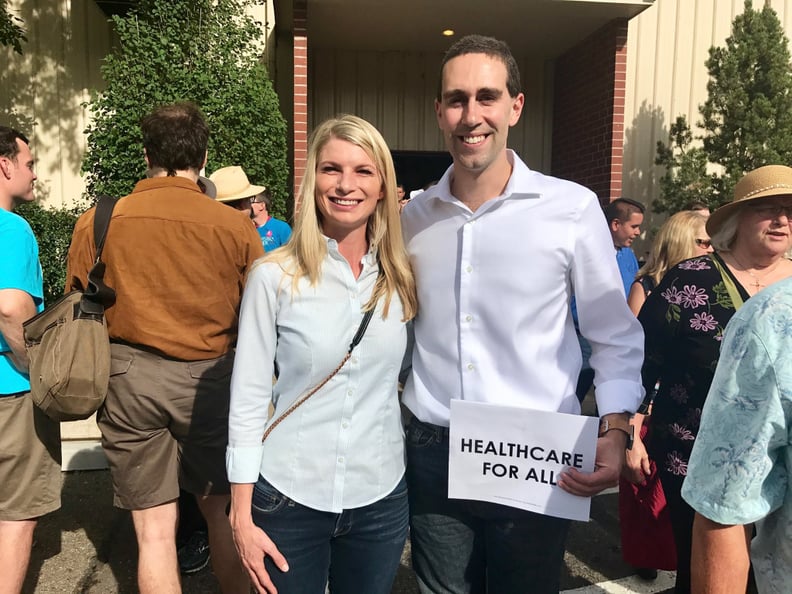 Brittany Pettersen
Brittany Pettersen is the only woman running in the primary for Congress in Colorado, and she's letting her own life story guide her platform.
Pettersen was raised by a mother who struggled — and still struggles — with addiction. At just 12 years old, she had to start taking odd jobs and cleaning houses to help her family get by. Protecting and improving health care — specifically mental health services and addiction treatment — are key causes for Pettersen.
"We need leaders in Washington that understand tough times and what it takes to overcome those challenges," she says on her campaign website. "I will stand up to Donald Trump and make sure regular people have a voice."
11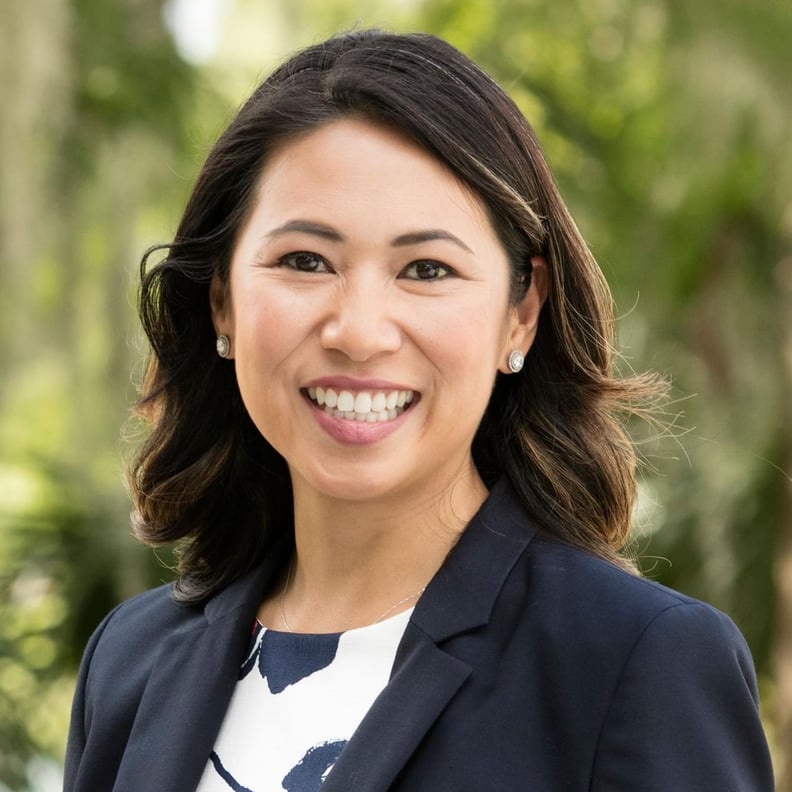 Rep. Stephanie Murphy
Murphy is running for reelection in Florida. A first-generation American, her family escaped the Vietnam War by tugboat, was rescued by the US Navy, and spent time in a Malaysian refugee camp before settling in the United States.
Murphy spent the early part of her career in the private sector but was inspired after 9/11 to become a public servant. She went on to serve as a national security expert before running for — and successfully flipping — her current seat in Congress. She's earned endorsements from Planned Parenthood Action Fund, Pride Fund to End Gun Violence, and Emily's List.