Charlottesville: Sen. Kamala Harris on Racism, Trump
Sen. Kamala Harris Responded to Charlottesville With This Powerful Call to Action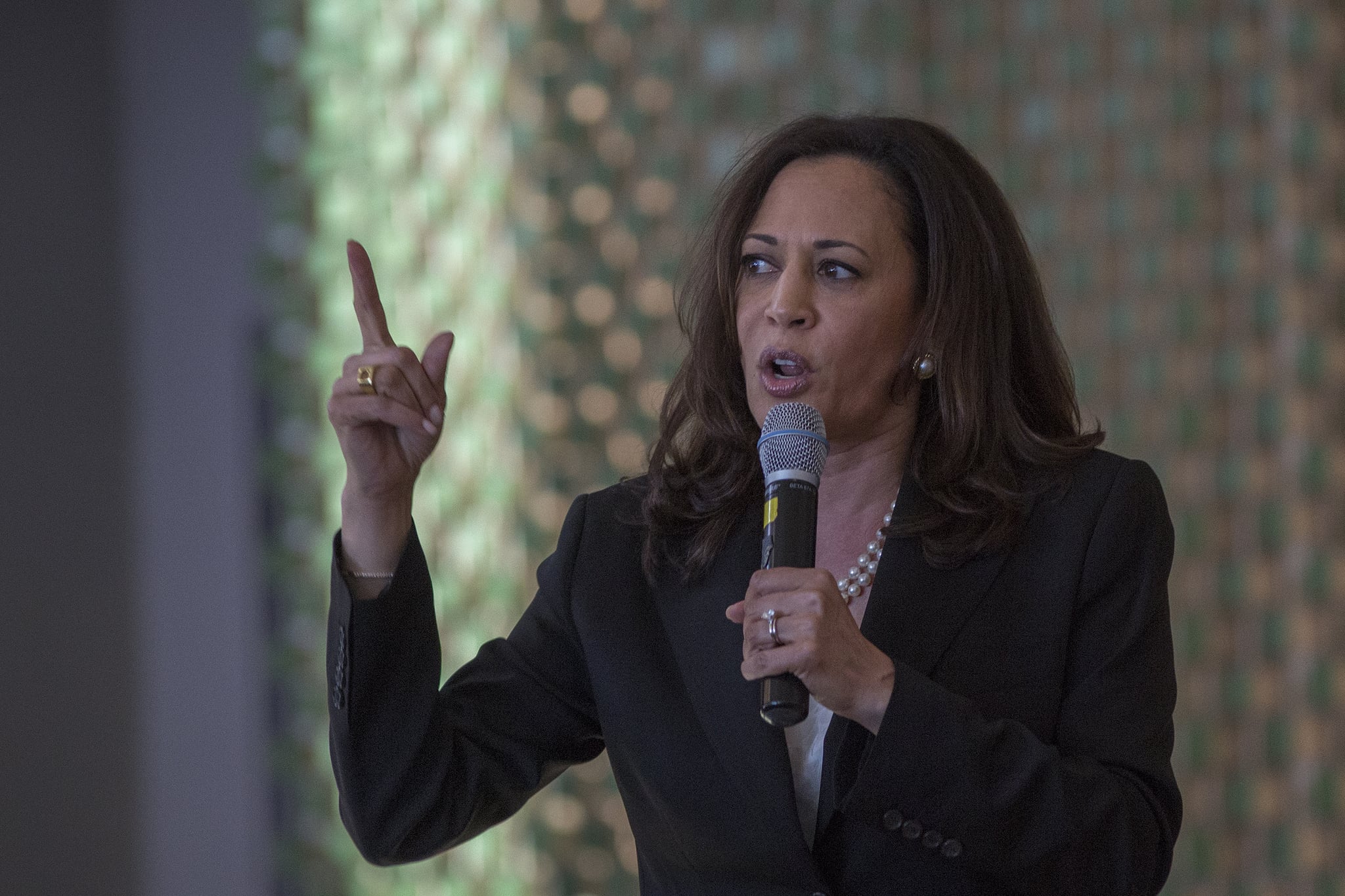 The events that took place in Charlottesville, Virginia on Aug. 11 and 12 are hard to process. A "Unite the Right" rally resulted in three people losing their lives — one when a car drove through a crowd of peaceful protesters and two as a result of a helicopter crashing on the way to the scene — and dozens of others were injured in clashes between white supremacists, neo-Nazis, and protesters. The fact that this is the state of affairs in America in 2017 is devastating, driving many to social media or local protests to show that this type of hatred can not and should not be condoned. There was one individual in the public eye who refused to assign blame, however, and that individual was President Donald Trump.
"We condemn in the strongest possible terms this egregious display of hatred, bigotry and violence, on many sides," Trump told the press from his Bedminster, NJ, golf club, dodging the opportunity to disavow the white supremacists and placing the blame on all parties involved. His silence on the issue at the heart of the tragic events — and further, his silence for the remainder of the weekend — has triggered outrage across the country. Among those who condemned the president's alarming stance is California Senator Kamala Harris, who took to Facebook to slam Trump's rhetoric and encourage Americans to fight back against extremism.
"There is hope to be found. The truth is that the vast majority of Americans are good, fair and just and they want their country to reflect those ideals. And the fact that yesterday's explicit hate was met with near-universal condemnation affirms my belief in our capacity to overcome evil," Harris wrote, adding, "We don't have to let extremists define us. Opportunities to do right are right in front of us. We just have to seize them."
Sen. Harris's powerful message urges the American people to take action into their own hands, acknowledging that while we do not have a leader who is willing to condemn the groups that propagate hatred in our country, we cannot sit idly by and wait for things to change on their own. Instead, she suggests that we do our part to demonstrate that we will not accept this type of behavior as a people — and urges Congress to unite on an issue that so very clearly transcends partisanship. It's a call to action — and one that we hope will be heard loud and clear across the country, making it impossible for anything like what happened in Charlottesville to happen again.