Dining Out With Your Dog
8 Steps to Take When Dining Out With Your Dog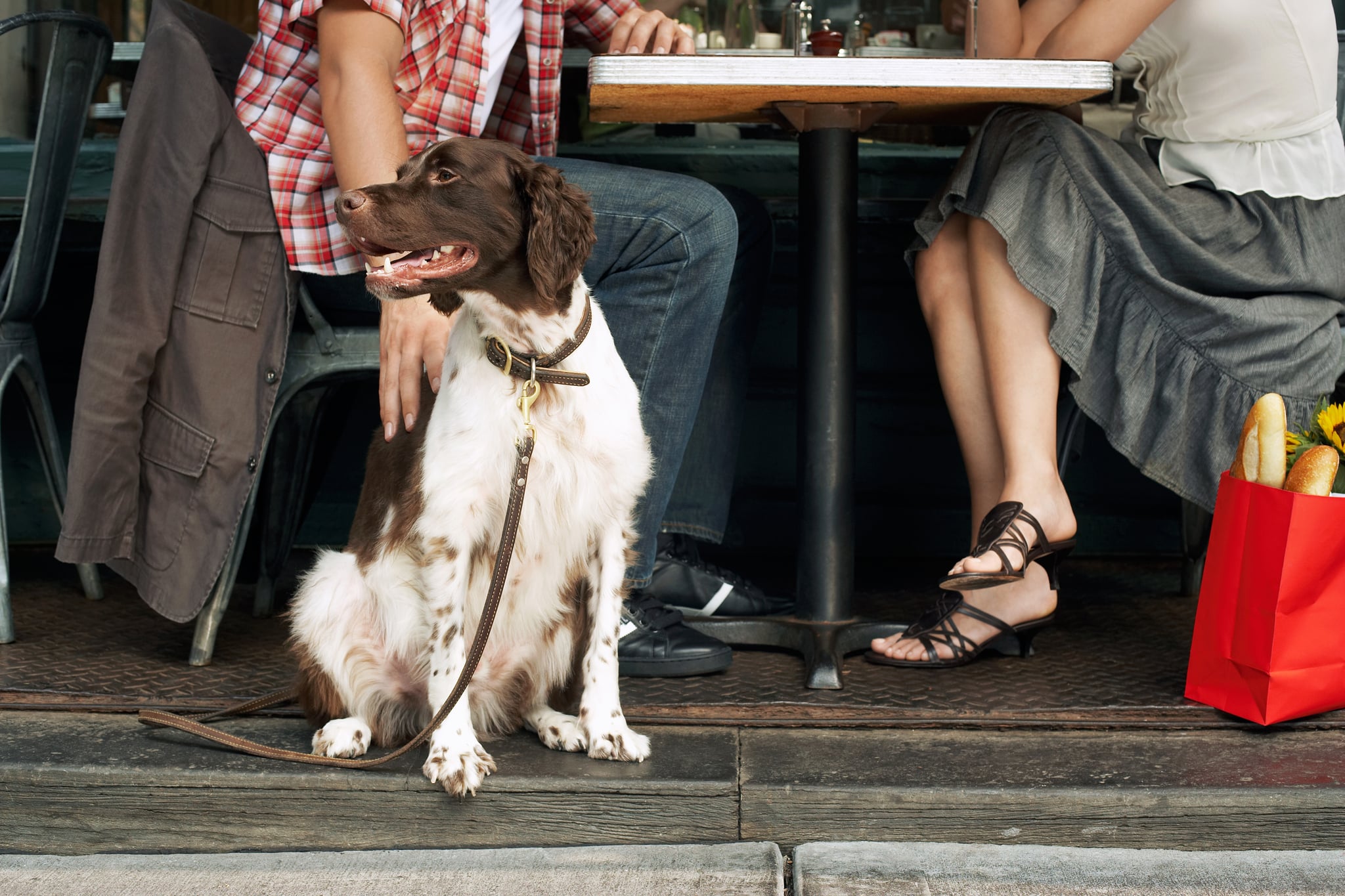 If you bring your dog with you everywhere you go — including out to eat — then follow these steps to make sure you and your pet have a five-star dining experience.
1. Bring water.
Before you leave the house, it's a good idea to pack some portable water bowls or even just a water bottle. Many places will provide customers with water for their pets, but it's better to be safe than sorry!
2. Pick the right leash for the trip.
Make sure to bring a leash long enough for tying up your pup. It's best to loop the leash around the leg of your chair so that your dog doesn't run off toward a great smell and knock down a waiter carrying food in the process.
3. Have doggie bags on hand.
You never know when your dog may need to go, so keep these handy to avoid any messy situations.
4. Check restaurant rules.
Either call ahead to make sure animals are allowed or speak with an employee of the establishment before you enter. Just because a place has outdoor seating doesn't necessarily mean it's OK to bring your canine counterpart.
5. Be considerate of fellow diners.
Bringing a dog to a restaurant is kind of like bringing in a baby, so a lot of the same rules apply. If your furry friend is causing a disturbance or bothering other diners, it's polite to take him out until he can behave.
6. Keep an eye out!
If the place is crowded, make sure your dog isn't in an area that has a lot of foot traffic. Move him somewhere where tails and paws won't get stepped on or tripped over!
7. Scope the scene.
Check the ground around where you're sitting for any food or drink you don't want your pet to find and ingest. If it's hot outside, keep an eye out for a shadier spot to help keep your dog cool.
8. Clean up.
Before you leave, clean up after your pet, and be sure you're not leaving behind a trail of food, dog droppings, or trash.