Florida Police Officer Rescues Puppy
This Cop Was Just Doing His Job When He Found His Forever Friend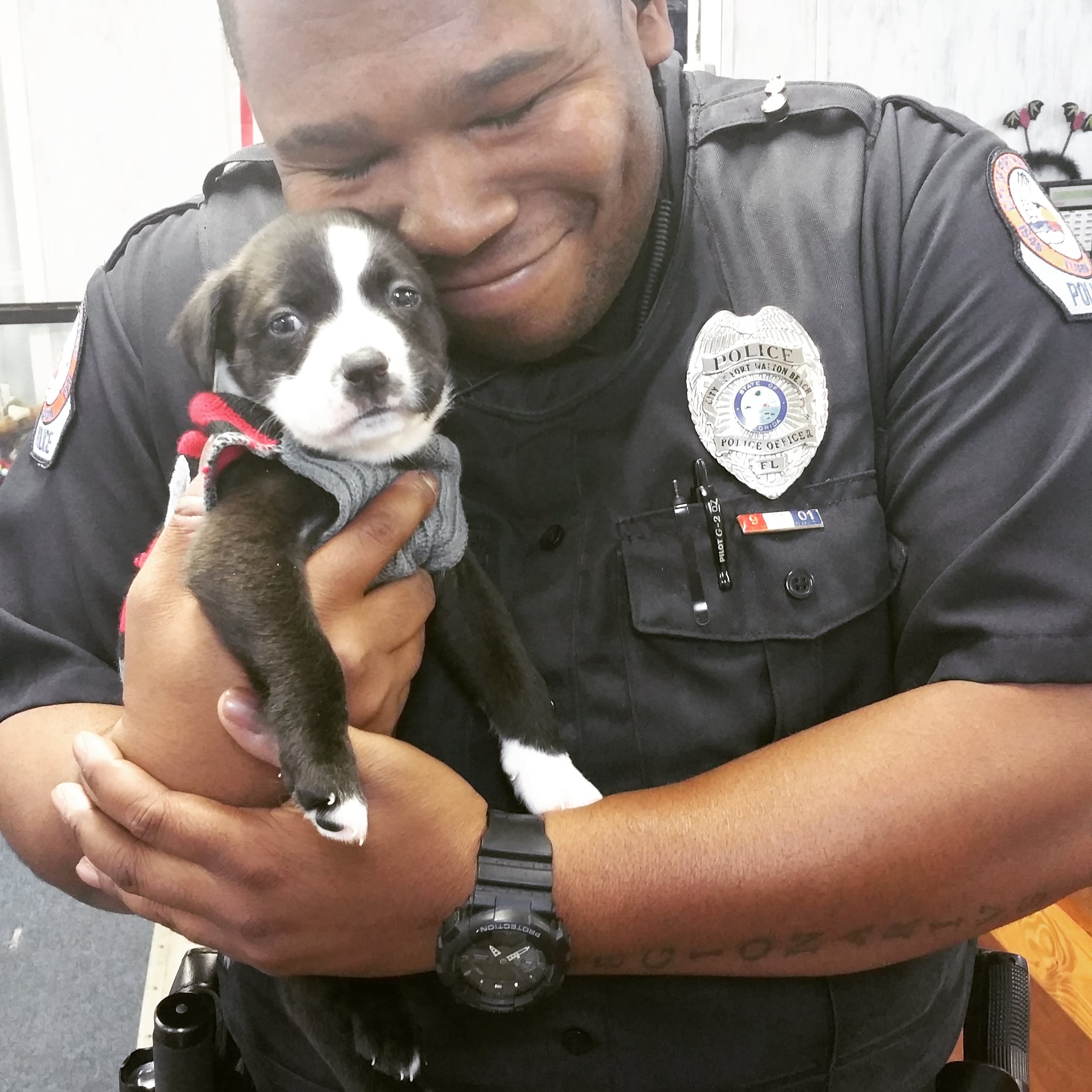 When Florida police officer Marcus Montgomery posted this picture on Imgur, we think his TL;DR (too long, didn't read) was spot on. He wrote, "humans suck. Leave pups on back porch in cold. He's MINE."
Officer Montgomery was called in to Panhandle Animal Welfare Society to handle some threats the shelter was getting. As he was leaving, however, he stumbled upon what would become his new forever friend. One of the shelter employees told him a litter of puppies had been dropped off the night before and left outside in near-freezing temperatures. Officer Montgomery instantly fell in love with one of them and decided his 4-year-old Pit Bull, Vader, needed a brother.
He brought Kylo Ren home as a gift to his girlfriend, and the rest, as they say, is history.