Manatees Pick Super Bowl 2016
"The Manatees Have Spoken": Florida Marine Mammals Pick the Super Bowl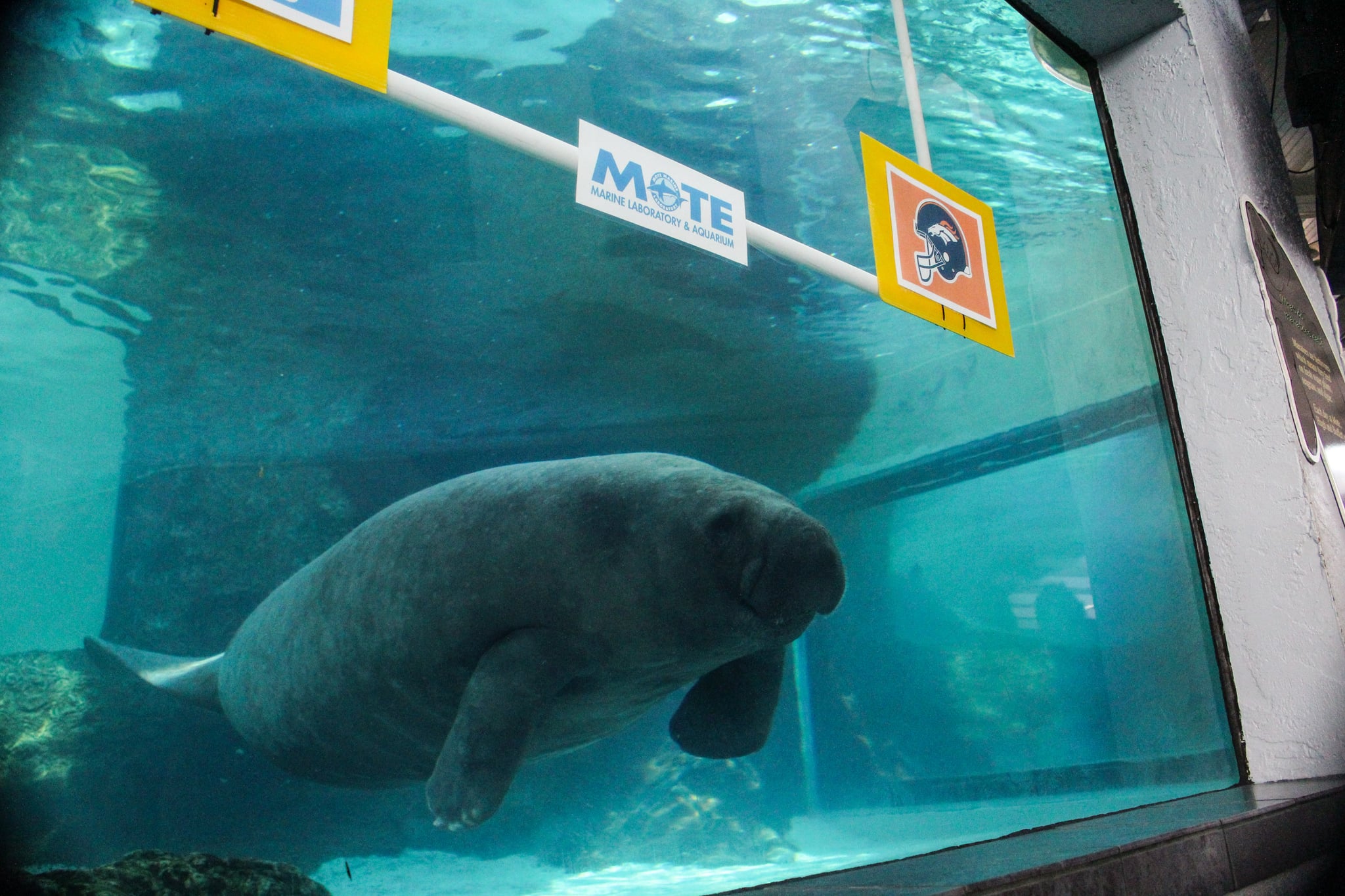 Hold those Super Bowl wagers! "The manatees have spoken," according to Mote Marine Laboratory & Aquarium in Sarasota, FL. And the vote is split: Buffett has chosen the Denver Broncos and Hugh has picked the Carolina Panthers.
The aquarium's beloved resident manatees (and sports-fan oracles!), Buffett and Hugh, have weighed in on the Super Bowl nine years in a row, with surprisingly accurate results. The 1,776-pound, 28-year-old prognostication champ Buffett has selected the winner correctly seven out of eight times, while 1,298-pound, 31-year-old buddy Hugh predicted the best of the bout five out of eight times.
For Super Bowl 50, the trained pair, who were both born at the Miami Seaquarium, were released into the exhibition area, where there was a PVC structure with NFL team logos on either side. Buffett swiftly swam toward the Broncos symbol and promptly face-squashed the glass wall below the signage. A manatee knows his mind! Hugh, meanwhile, dithered briefly before giving the head bump to the Panthers.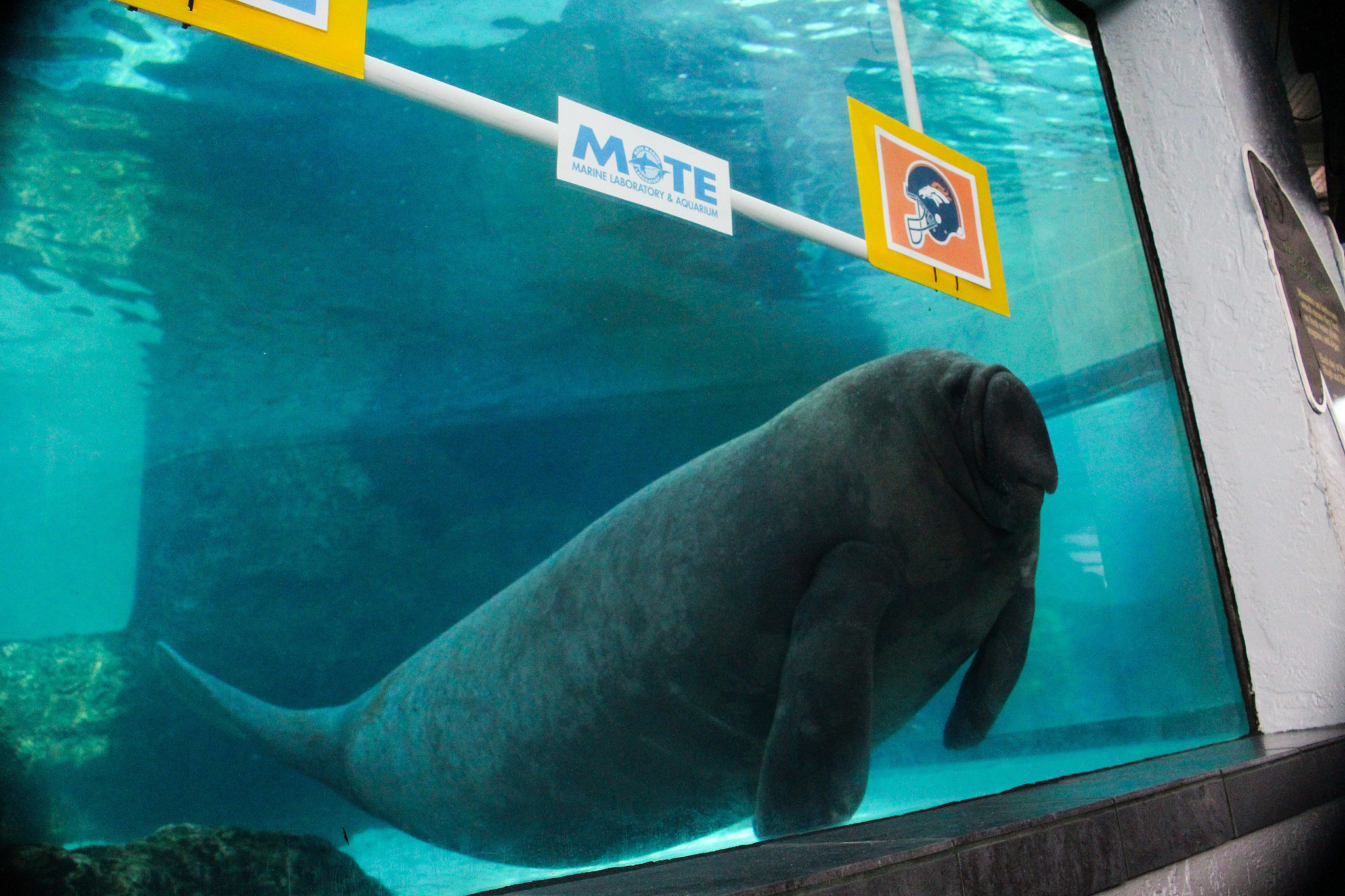 "I'm thrilled Buffett picked the Broncos," said Kat Boerner, manatee research supervisor and hardcore Broncos fan. "I'll be crossing my fingers he is right." Sure, any and every critter can pick a team, but we think these guys, who munch 120 heads of romaine lettuce and 12 bunches of kale daily, deserve a generous tailgating-worthy helping of their favorite treat: monkey chow.