Pit Bull Helps Vietnam Vet Living With PTSD
This Story of a Vietnam Vet and His Pit Bull Is the Sweetest Thing You'll Read Today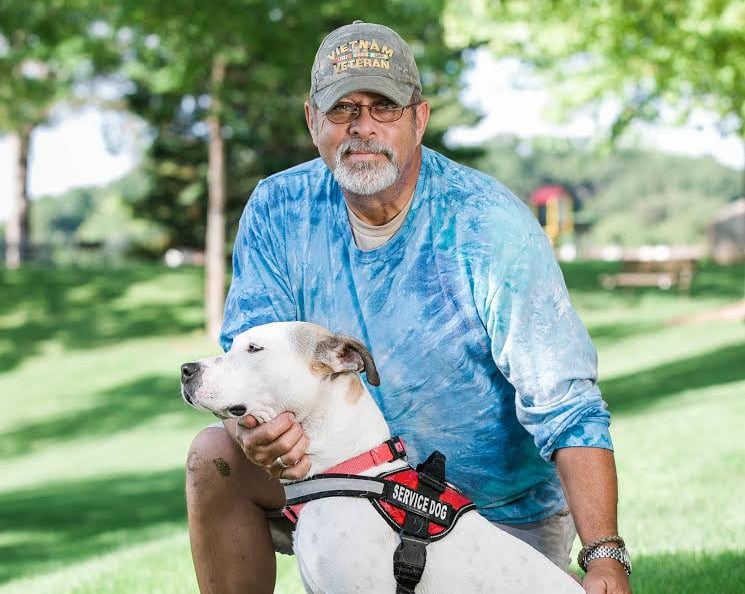 In the business of animal adoption, it can sometimes be difficult to tell who is really rescuing whom. In the story of Ed Zyer and Polly, it's clear they truly rescued each other.
Polly, a pit bull-pointer mix, was set to be euthanized if she failed to find a home in 10 days. Zyer, a Vietnam veteran, had also been experiencing his share of hardships, battling post-traumatic stress disorder and struggling with symptoms while on medication. After a doctor recommended Zyer give a service dog a try, he and his girlfriend headed to a PetSmart adoption event where fate introduced him to Polly. The pair's immediate connection was obvious — Zyer's girlfriend described their first meeting as being impossible to believe if she hadn't seen it with her own eyes. "Polly wandered over to every single other dog like she was saying goodbye to them, then came over and sat right next to Ed." Polly and Ed successfully completed service dog training together, and have been inseparable ever since.
Ed credits Polly in his strides toward PTSD recovery, specifically citing her ability to curb his anger and road rage. "In my Jeep, when I start screaming and yelling, she'll stick her head on my shoulder and lick my ear and it stops me right there," Zyer said. "PTSD is a pretty rough disease. You have a lot of time on your hands, and there's no one around, and with the help of a dog, it distracts me." Ed recommends all veterans explore the option of therapy dogs, calling them "amazing companions."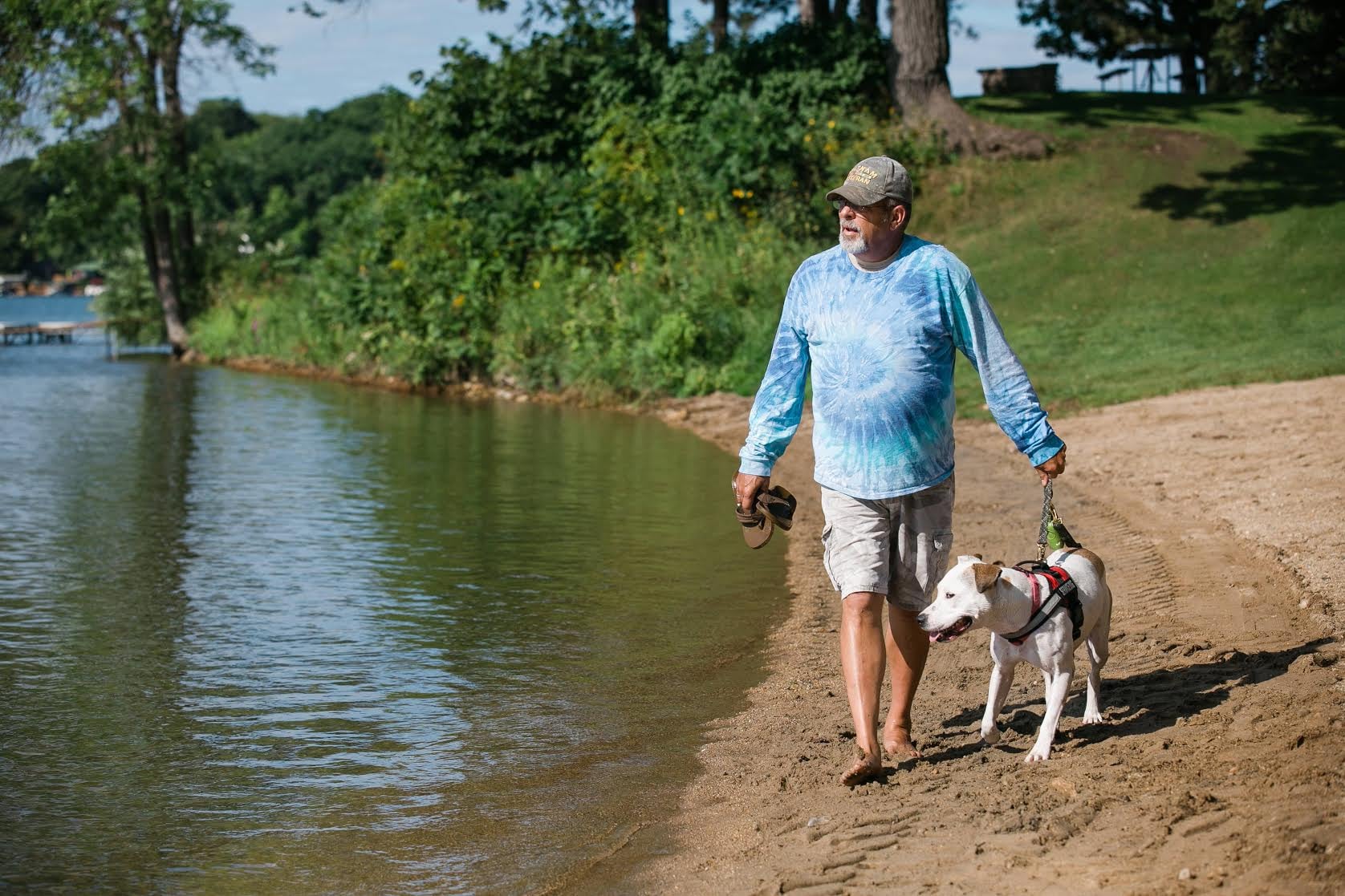 This upcoming weekend is the perfect time to find your own animal rescue soulmate. PetSmart Charities is participating in National Adoption Weekend (Sept. 16-18) with adoption events in PetSmart stores across the country, as well as celebrating seven million adoptions and counting. Be sure to share your adopted pet stories by posting photos using the hashtag #iadopted!

Image Source: Photo Courtesy of PetSmart Charities