Why My Cats Love Blue Buffalo Tastefuls Wet Food | Review
Blue Buffalo Tastefuls Solved All of My Picky Cats' Eating Habits
As POPSUGAR editors, we independently select and write about stuff we love and think you'll like too. If you buy a product we have recommended, we may receive affiliate commission, which in turn supports our work.
My cats are super cute, and also super picky about absolutely everything. They don't like to sleep in pet beds, hate going underneath covers, need to have a very specific kind of litter, and will have a meltdown if you leave them home alone without the television on. Thankfully, though, through the years I have been able to figure out their little quirks and personalities pretty well. The area, however, that I still struggled with, until recently, involved wet food — the food cats absolutely love, but only if you can find them a brand they will actually eat.
My cats' relationship with wet food is a very complex one that kind of goes like this: I go to the pet store and see a wet food brand we haven't tried yet, I bring it home and integrate this new food into their diet, they sniff at it confused, they take a few bites, and then they walk away. This pattern keeps happening until I finally give up and default into just giving them more of their dry food, which they like.
This all changed though (thank God) when I decided to give Blue Buffalo Blue Tastefuls a go — I was desperate for my cats to find a wet food they enjoy because I know how wet food has the ability to keep them better hydrated. Blue Buffalo, a brand that has been around since 2003 and is known for their high-quality products, is also the maker of my cats' dry food that they have been eating religiously for the past two years. Knowing how attached they are to their dry food, I figured why not give Blue Buffalo Tastefuls a go — and was I in for a surprise.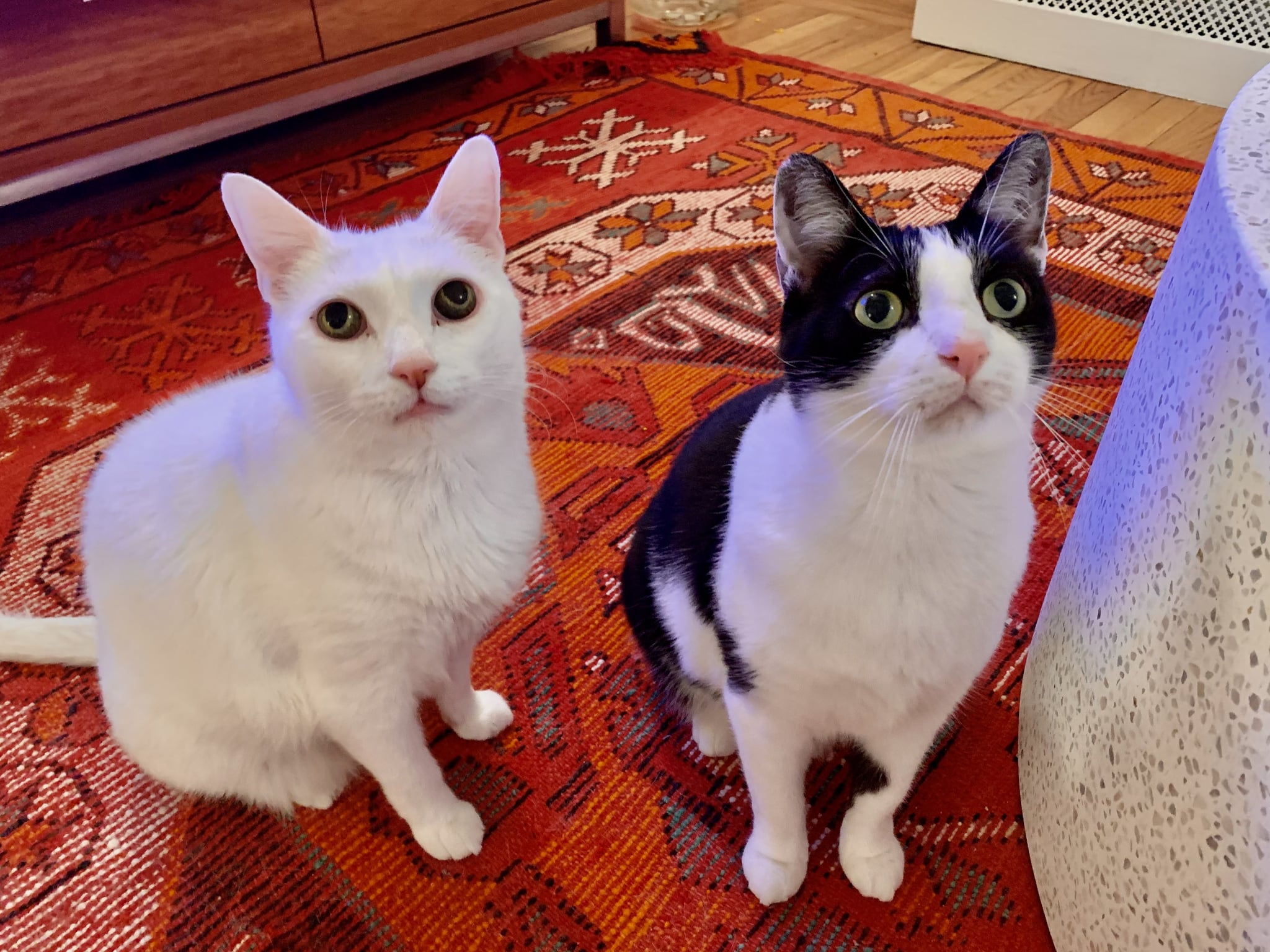 The cats patiently waiting for their Tastefuls.
My two cats took to Blue Buffalo's Blue Tastefuls the second their full food bowls hit the ground. I didn't have to coax them or heat it up in the microwave to make it more appealing (yes, we've tried doing this in the past with other brands). I was pleasantly surprised by how promptly they finished their food as well. In the past they would disinterestedly graze at the wet food of other brands and walk away leaving a bunch of leftovers that I would eventually have to throw out. Feeding time is very different now — it has been almost a month since I started them on Tastefuls and they still excitedly wait by my bed in the morning for me to fill their bowls up.
Blue Buffalo Blue Tastefuls ($11, originally $13, for a pack of 12) come in a wide variety such as patés, flaked entrees, and also tender morsels, and have delicious flavors that include chicken, tuna, fish, salmon, and more. The kind that my cats go nuts for is the paté variety pack, which is silky smooth, easy to eat, and allows them a little bit of variation throughout the week. My favorite part is that not only have I found a wet food my cats actually want to eat, but it is one that is also packed with vitamins, nutrients, and minerals, and is made only using the best ingredients. Now if I could only find a pet bed they would actually want to sleep in.