This Cat People Candle Is Perfect For Friends of Felines
This Cat People Candle Assumes You Have Lint Rollers in the Car, and Talk About a Read
As POPSUGAR editors, we independently select and write about stuff we love and think you'll like too. If you buy a product we have recommended, we may receive affiliate commission, which in turn supports our work.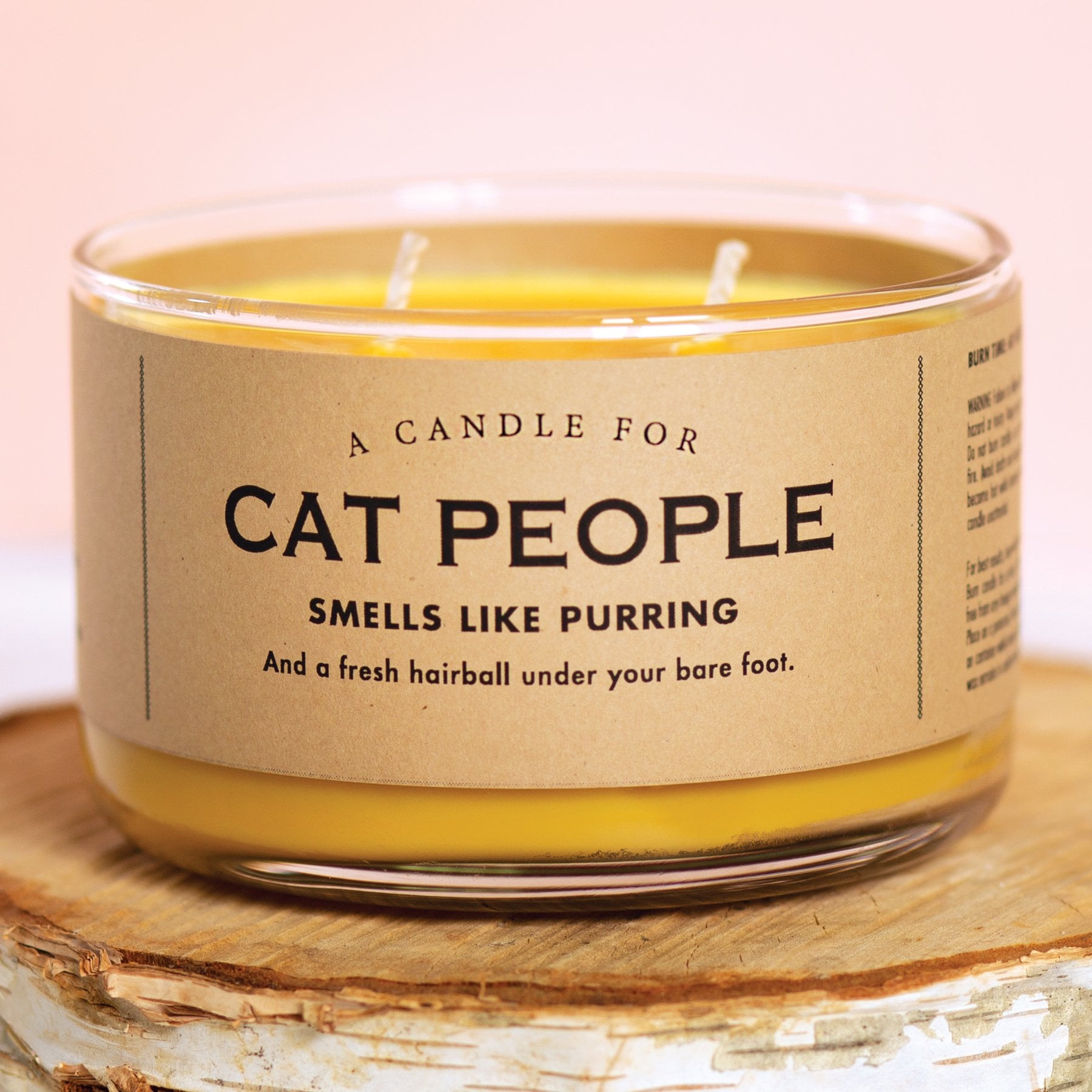 I may be a proud owner of a cute little Bichon-poodle, but I've been around cats my whole life. In retrospect, it's kind of ironic because my dad and brother are severely allergic to their hair; I guess as a kid that never stopped me! You see, my best friend has always owned a barnyard of animals. I'm not being dramatic. In the 16 years I've known her, she's owned tortoises, dogs, fishies, hamsters — and even stray bunnies have made temporary homes in her backyard. You name it and she's probably cared for it. Above all, her true love has always been with the felines.
If there's one thing that I could have benefited from within the last almost two decades of our friendship, it would have been this Cat People Candle ($25). From losing a beloved kitty to college care packages, this candle would have been the purr-fect gift for my friend. (Sorry, I had to.) I mean, come on, it literally "smells like purring" and "warm milk"! Plus, this cat candle is definitely Carole Baskin-approved. It practically screams, "Hey, all you cool cats and kittens!"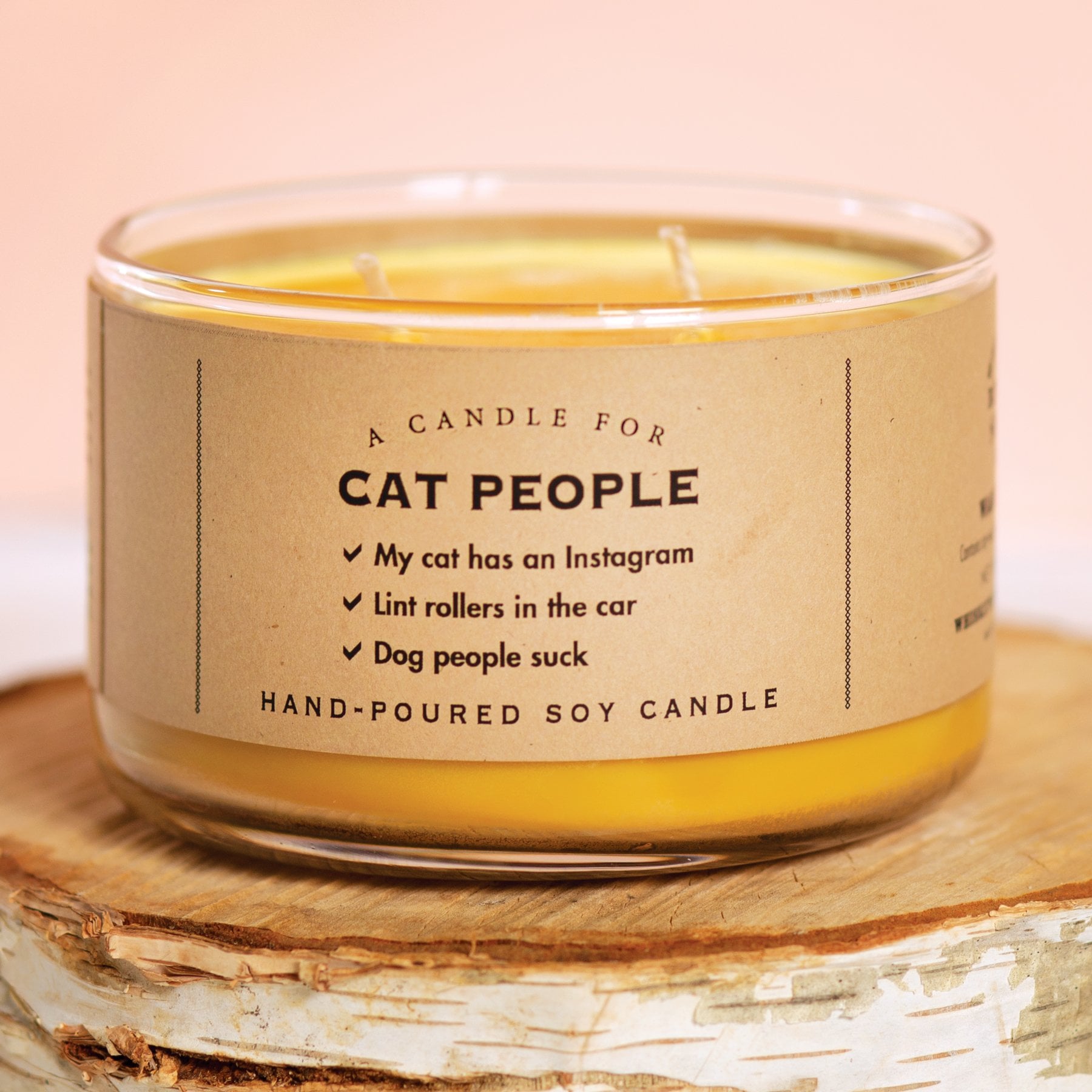 The two-wick candle has a 60-hour burn time, giving you and your feline friend plenty of time to soak up its calming vibes. Basically, it's the quintessential backdrop to an FNI (feline's night in). A true cat-lover knows responsibilities can be unglamorous sometimes — cleaning up hairballs and constantly using a lint roller. Even the candle acknowledges it! But you love your four-legged anyway.
Between the sound of sweet purring and the smell of fresh biscuits, this Cat People Candle is exactly what your home needs. And as if you need another reason, the candle comes in neutral tones, making it an ideal decor addition for any room. While nothing can truly compare to a precious little kitten angel lapping at a bowl of milk, this cat candle is a close second. Did I mention it's made out of soy wax? A total steal!