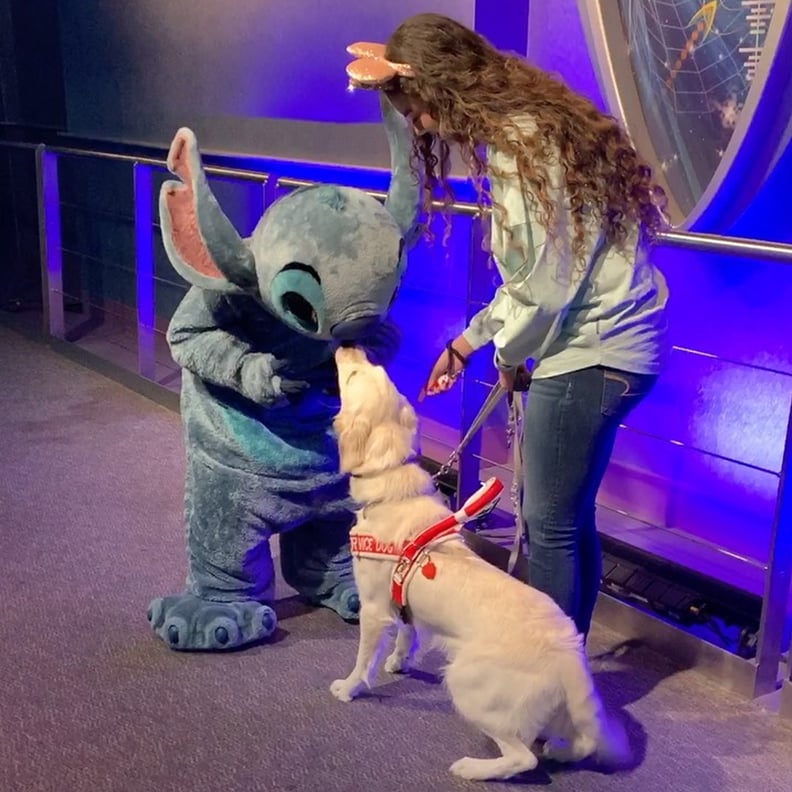 Ezra the Golden Retriever and service dog loves to go on adventures, especially to Walt Disney World. On a recent trip to Disney, the pup, who loves Stitch from Lilo & Stitch, got to meet the adorable blue alien — and it's safe to say she lost her sh*t a little.
In the video, Ezra can be seen wagging her tail like crazy, getting low to play, and nuzzling Stitch's hands and nose, going in for snuggles. Her genuine delight is so pure and beautiful, and the way Stitch responds to Ezra is the cherry on top of the cuteness cake. In the caption, Ezra's owner mentioned how proud she is of her pup's response to the excitement, saying, "I'm so proud of her though, she kept all four paws on the ground the whole time and regained her focus right after!" Such a good girl!
Watch their sweet interaction above, and keep scrolling to see more of Ezra's fun Disney trip.
Ezra in Star Wars: Galaxy's Edge
Ezra Meeting Toy Story's Jessie
Ezra Meeting Lilo & Stitch's Stitch