K9 Wear Dog Harness and Jacket Review
Yes, That's My 6-Pound Chihuahua Sporting Military Technology
As POPSUGAR editors, we independently select and write about stuff we love and think you'll like too. If you buy a product we have recommended, we may receive affiliate commission, which in turn supports our work.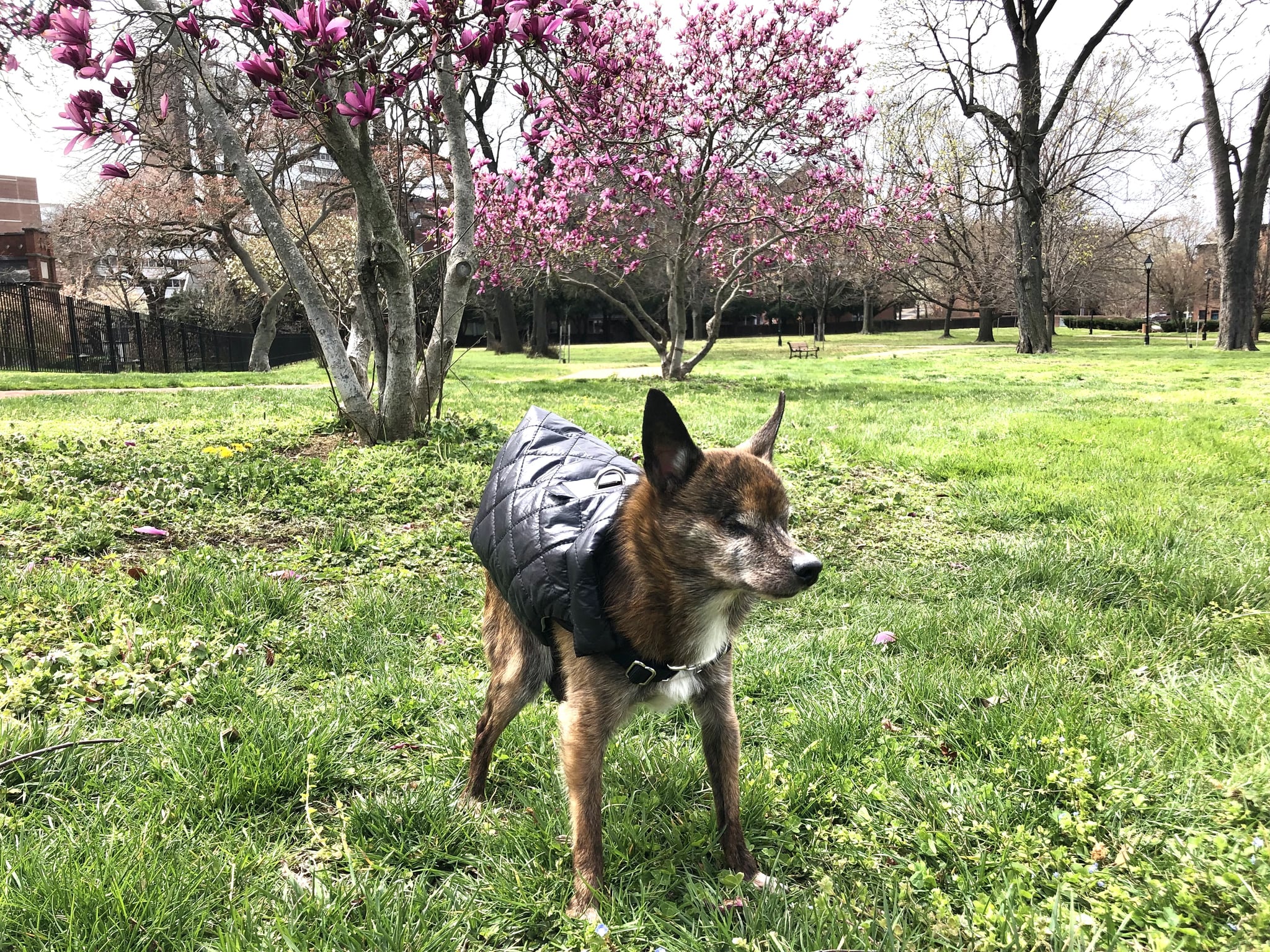 My senior chihuahua loves — nay, craves, needs with a haunting desire — to be warm. But the process of bending and squeezing her spindly, arthritic legs into the holes of her sweaters? Not Olive's thing.
Due to her distaste for any temperature with just two digits — and her hostage-like resistance to my attempts to keep her toasty — I leapt at the chance when K9 Wear offered to send me its no-limb-stuffing-necessary jackets for one of my dogs to check out. But upon opening the package, I realized I had the wrong dog in mind when I relayed to the brand the sizes I was looking for.
Don't get me wrong — she looks good.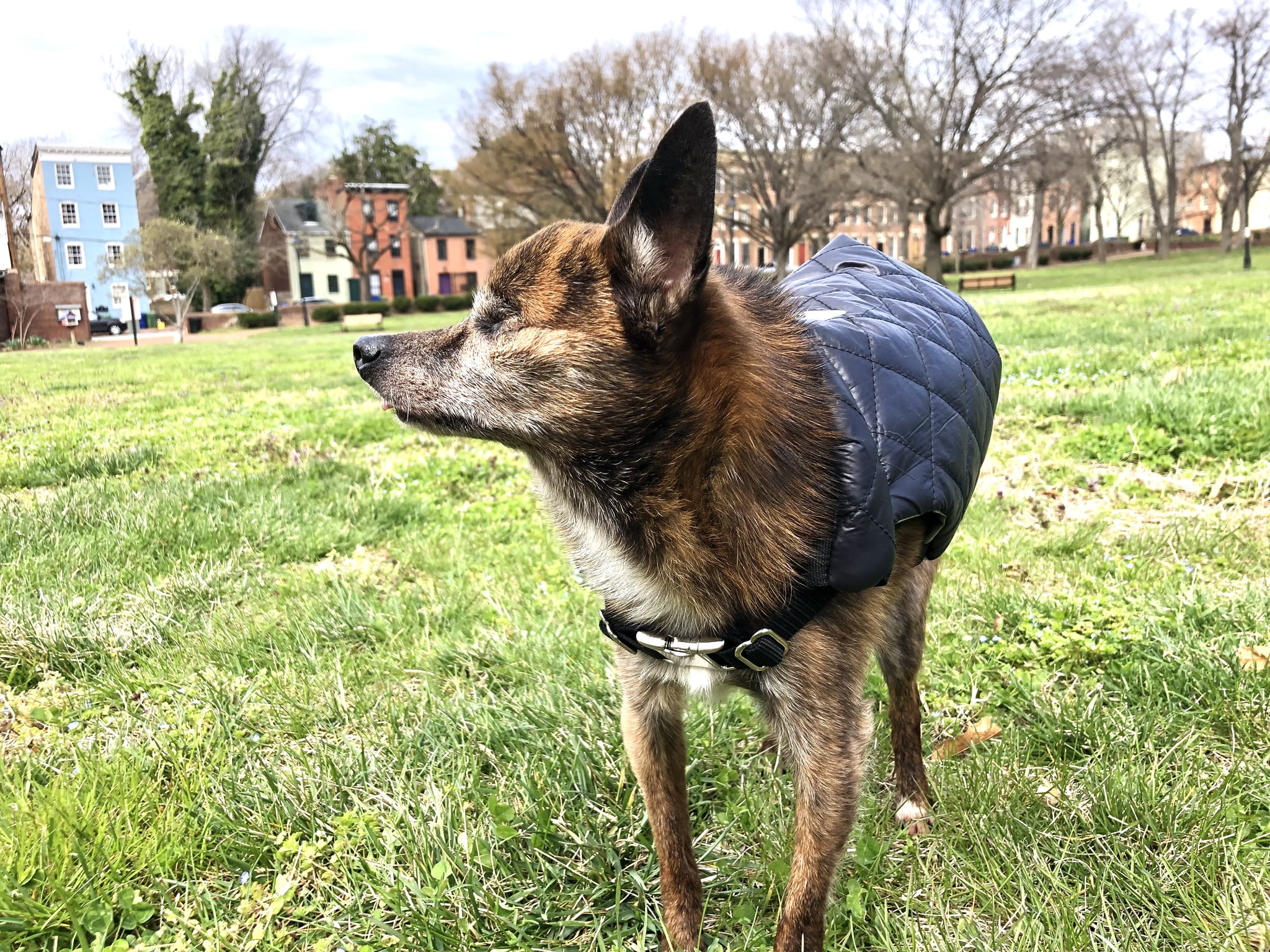 Like, damn good.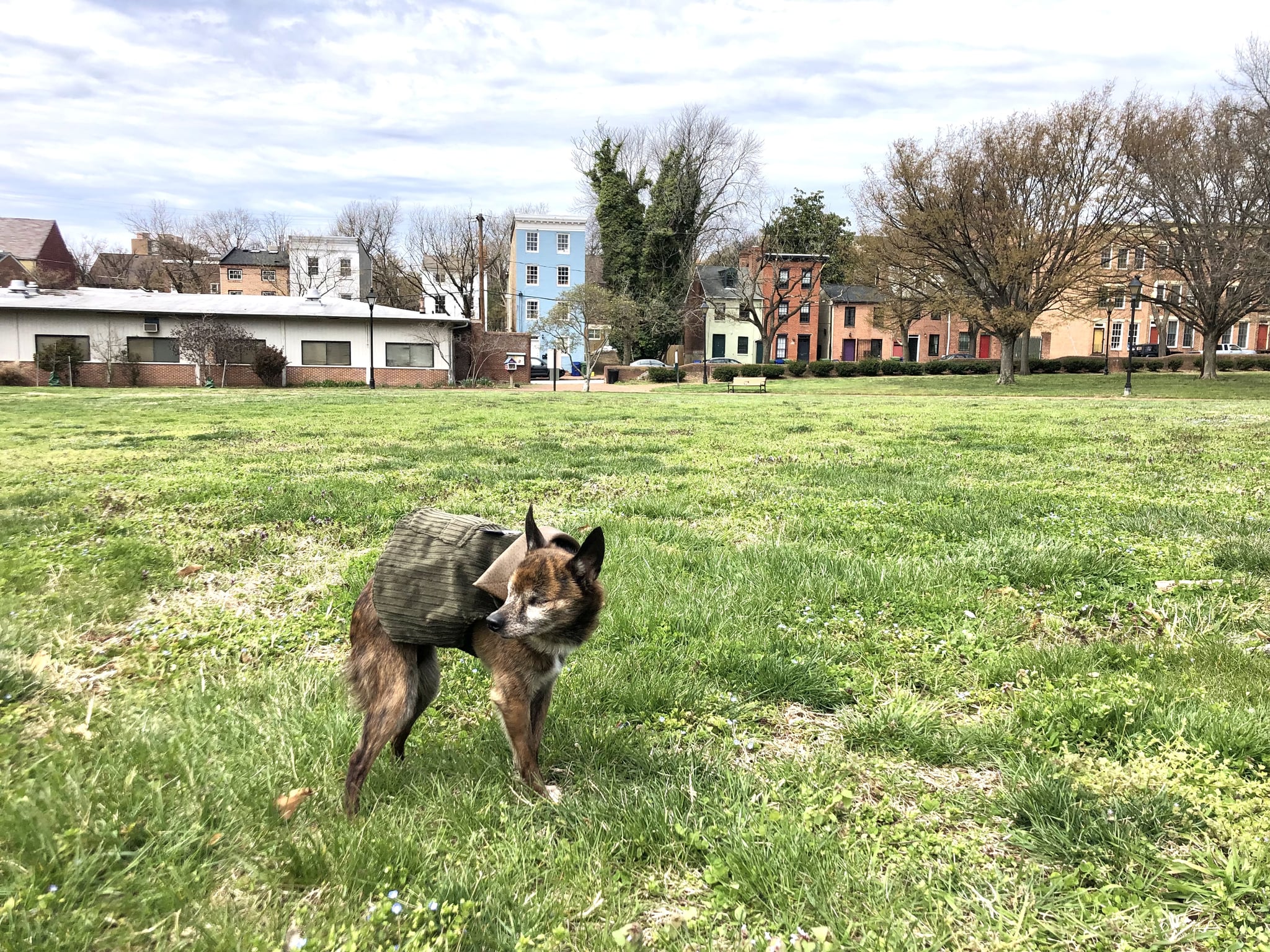 But the real selling point for K9 Wear is its harness ($55). And Olive — whose preference for being preciously ferried around like a Fabergé football is so strong that she hasn't been on the other end of a leash in years — doesn't particularly need one of those, no matter how expertly crafted.
No, this bad boy was made more for . . . uh, my bad boys, Olive's younger but considerably larger brothers: dogs who have strong opinions about where they're going while on leash and need a comfortable, durable harness to accommodate their whims.
K9 Wear's team, which includes a veterinarian and an American Kennel Club judge, made the harness out of a soft, breathable mesh webbing, the same material the United States military uses for its dog harnesses, according to the brand's site. The fabric offers some give, and in lieu of straps, a single piece of cloth wraps around your fur friend's torso, so the harness redistributes pressure whenever their sense of independence strains your leash hand. And the thing comes in nine sizes, so you won't have to squeeze your pet into one that's a hair too small or worry they'll slip out of one that's a bit baggy.
The harness can be worn on its own, of course (see below), but also on the K9 Wear team are multiple New York City designers who dreamed up a series of looks for your dog to sport. Each outer shell can be easily attached to the harness and has a slit on the back for the harness's leash ring to stick out of. Above, Olive's wearing the quilted puffer jacket ($65) and the corduroy jacket ($65) over her harness. The brand also sells a raincoat, a vegan-leather jacket, a denim jacket, a hooded denim jacket, and a hooded sweatshirt.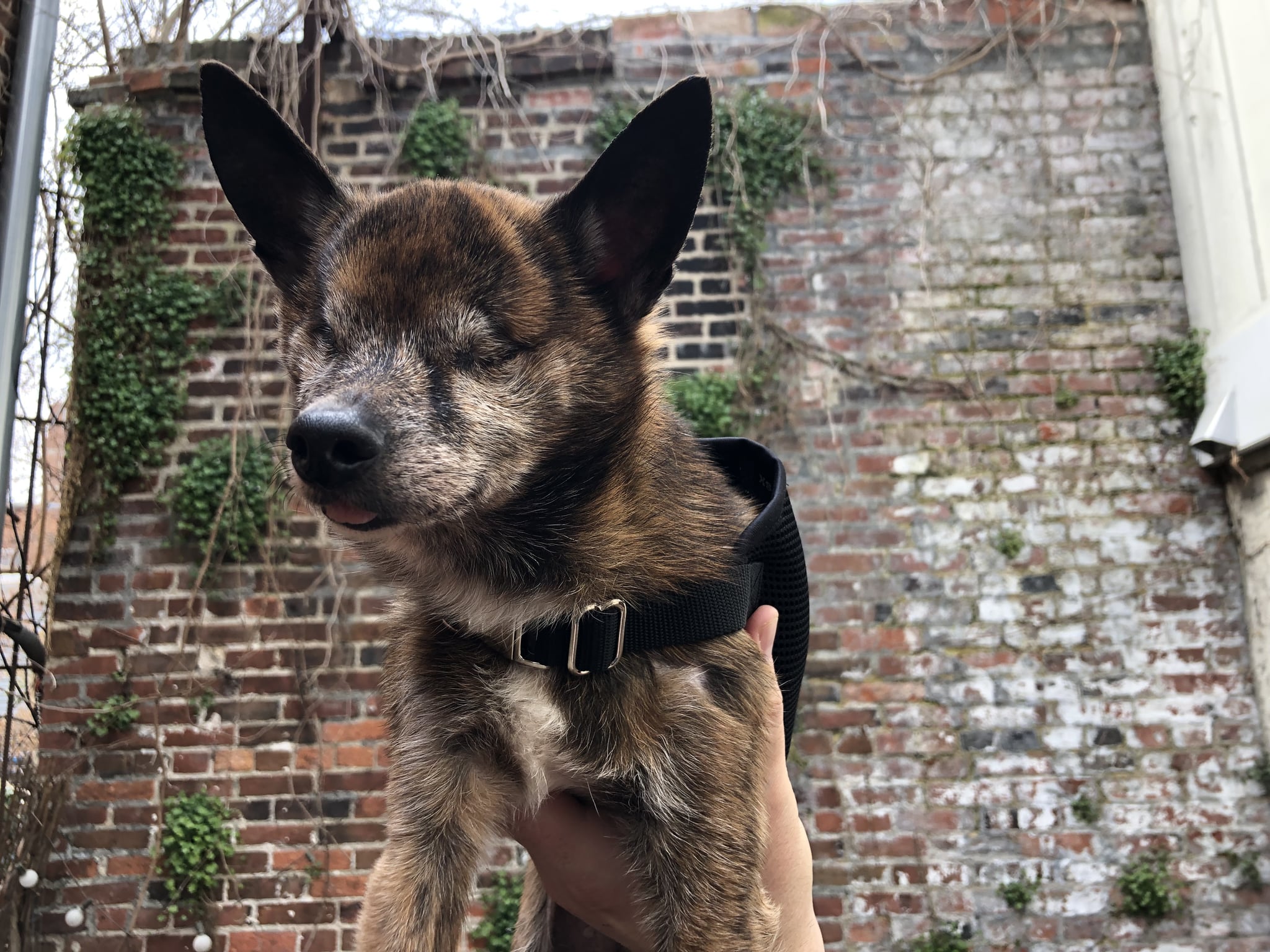 I can come up with just two downsides, and neither applies to most dogs. The first is that the buckle that secures the harness around your dog's neck is relatively heavy: 1.2 ounces, according to a digital baking scale. That might not sound like much, but with Olive weighing in at 6 pounds, that's roughly the equivalent of me carrying a 3.25-pound buckle around my neck all day (please don't bother doing the math on my weight, no one's forcing you), which doesn't sound particularly pleasant. It's heavy for a reason — the brand claims the harness can withstand up to 500 pounds of pressure — but Olive lacks the heft, speed, and motivation to put that to the test.
The other strike against is the cost. The harness itself is $55, and the jackets, which come in at $65 each, won't wrap around your dog without it. If you're shopping for an Olive who only needs an easy-on, easy-off warm shell with Velcro, there are far more affordable options online.
But if you're in the market for a top-of-the-line harness that just so happens to fit seamlessly with a series of interchangeable, smile-drawing jackets and sweatshirts, sniff around K9 Wear's offerings.
Image Source: POPSUGAR Photography / Bryan Brandom