Best Gifts From Kohl's
This Pro Shopping Tip Lets You Treat Yourself While Shopping For Others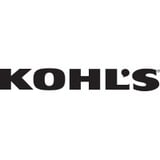 With all that you do for your loved ones during the holidays, you deserve to treat yourself, too. We've partnered with
Kohl's
to show you how to take advantage of Kohl's Cash to give joy and get joy this season.
Between giving back and giving to others, the holidays are all about spreading generosity. But that doesn't mean you should forget about yourself! Once you've ensured there's a wrapped surprise for all your loved ones (and you've stayed on budget), there's no reason you can't treat yourself, too. This season, shopping will allow you to do just that with the help of Kohl's Cash. With every $50 spent at the retailer, you'll earn $10 in Kohl's Cash to spend on a future purchase in store or online — it's the perfect way to check everyone off your holiday shopping list, while scoring a wishlist item you've been eyeing in the process, completely guilt-free.* Keep reading for all the affordable gift options you can snag for others, along with a little something to pick up for yourself while you're at it.
This year, treat your best friend to the ultimate indulgence: an at-home pampering session. A facial cleansing brush, seasonal candle, and luxurious body scrub trio encourages her to take time for herself, prioritize self-care, and unwind from all the holiday chaos. Thanks to the thoughtful gesture, she'll be feeling relaxed and rejuvenated just in time for a new year.

Keep the theme going and pick up a festive new nail color to enjoy. A sparkly gold shade is perfect for the holidays and gives you an excuse to put yourself first, even if just for a half hour.
Surprise your kids with novelty toys that are both fun and educational. Whether it's a light-up drum set and learning robot for preschoolers or a slime science kit for kids 10 and up, get them engaged with gifts that teach them about music and chemistry and help develop their critical thinking skills.
While you're at it, take home a shiny new kitchen toy for yourself in the form of a cast-iron skillet. It's durable, high-quality, and attractive, serving as both cookware and serveware all in one.
New year, new gear! Set your husband up for success in 2018 and splurge on motivational gifts that help him live his best, healthy life. A pair of sleek Nike running shoes and a matching Fitbit will make setting and reaching his fitness goals extra easy.
Finish your splurging spree with a pair of gold hoop earrings for you. The classic jewelry piece gets an on-trend upgrade with the thicker shape, but remains versatile enough to accompany any outfit.
Credits: Photography: Diggy Lloyd
*Give joy and get joy this holiday season: earn Kohl's Cash while shopping for gifts 12/10/17-12/24/17, and redeem Kohl's Cash on items for you or others 12/25/17-1/7/18. Kohl's Cash can be earned on anything and redeemed on anything in Kohl's stores or online at Kohls.com. You can earn $10 in Kohl's Cash for every $50 spent during Kohl's Cash earn windows, which makes saving money easy during the busy holiday season.