Booking an Airplane Ticket in the Wrong Name
Here's What to Do If You Book a Plane Ticket in the Wrong Name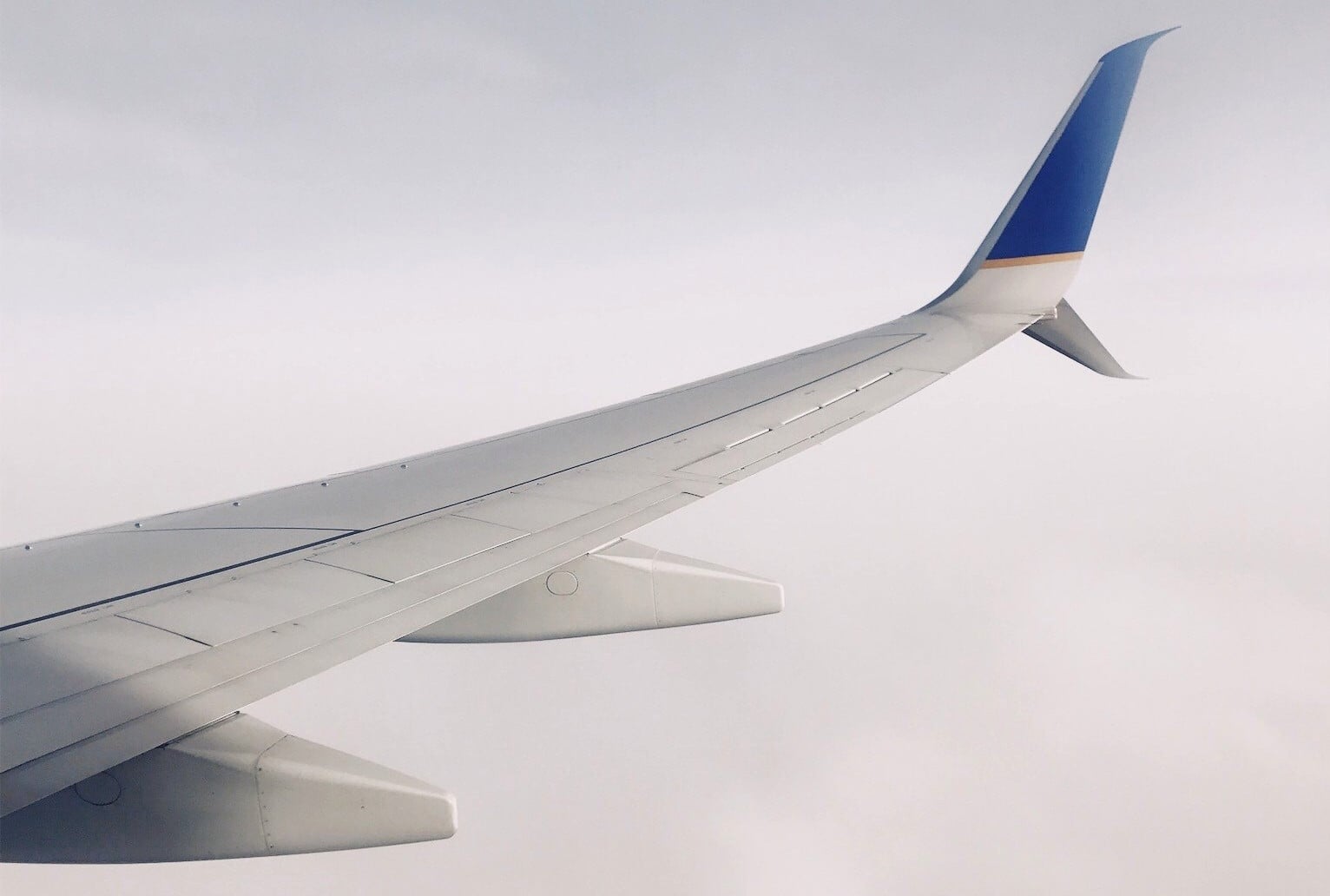 Image Source: Unsplash / Jon Tyson
What do you do if you accidentally book an airline ticket in the wrong name? Well, speaking from personal experience, you can still use the ticket without paying a change fee — so long as you plan ahead before arriving at the airport.
After four years of marriage, my lovely husband blanked out and booked a ticket for a recent international flight in my maiden name. Considering I had changed all of my official identification to my married name, this presented us with quite a bit of anxiety. How would I get on the plane? The good news is I'm not the first person to end up in this situation (although I believe it's more common for eager newlyweds to book tickets in new married names before they have a chance to change their IDs). Here's what I learned from our mistake:
Call the Airline to See If You Can Change the Name
Many airlines have a 24-hour free cancellation window, which means you can make changes to your reservation easily. In my case, we got the ticket on miles, and rebooking would mean we'd risk losing the seat if it was no longer available. So while the quick-fix option wasn't available to us, it's always worth a call to the airline if you realize your mistake soon after booking. If you miss that window, you'll have to pay a fee and the difference in price if you want to change the name, unless you follow the other steps below.
Bring Supporting Documentation
I carried an expired passport in my maiden name, my marriage certificate, and my birth certificate.
Based on our phone calls to the airline, I could try to get through security by explaining the mistake with backup documentation. That wouldn't require a change fee. In my case, the last name and middle name on my current valid passport did not match the name on the ticket. So to prove those names belonged to the same person (me!), I carried supporting documents, including an expired passport in my maiden name, my marriage certificate, and my birth certificate. In the end, I only had to show TSA the expired passport and my current one.
Don't Check-In Online
Once you check in, you have less flexibility to make changes to your reservation or boarding pass. Even if you're not checking a bag, this is a situation where you want to speak to someone from the airline in person instead of saving time online or at a kiosk. Get to the airport early so you have plenty of time to wait in line.
Ask the Counter Agent to Add the Name on Your Valid ID to Your Boarding Pass
When I checked in at the airport counter, I explained my situation and presented my various forms of ID and documents to demonstrate my identity. Understanding the mistake, a manager for the airline had a brilliant idea: he would add my married name (the one on my passport) as a comment on my boarding pass. That way it would show up on the boarding pass and hopefully be another piece of evidence that would let the me through security.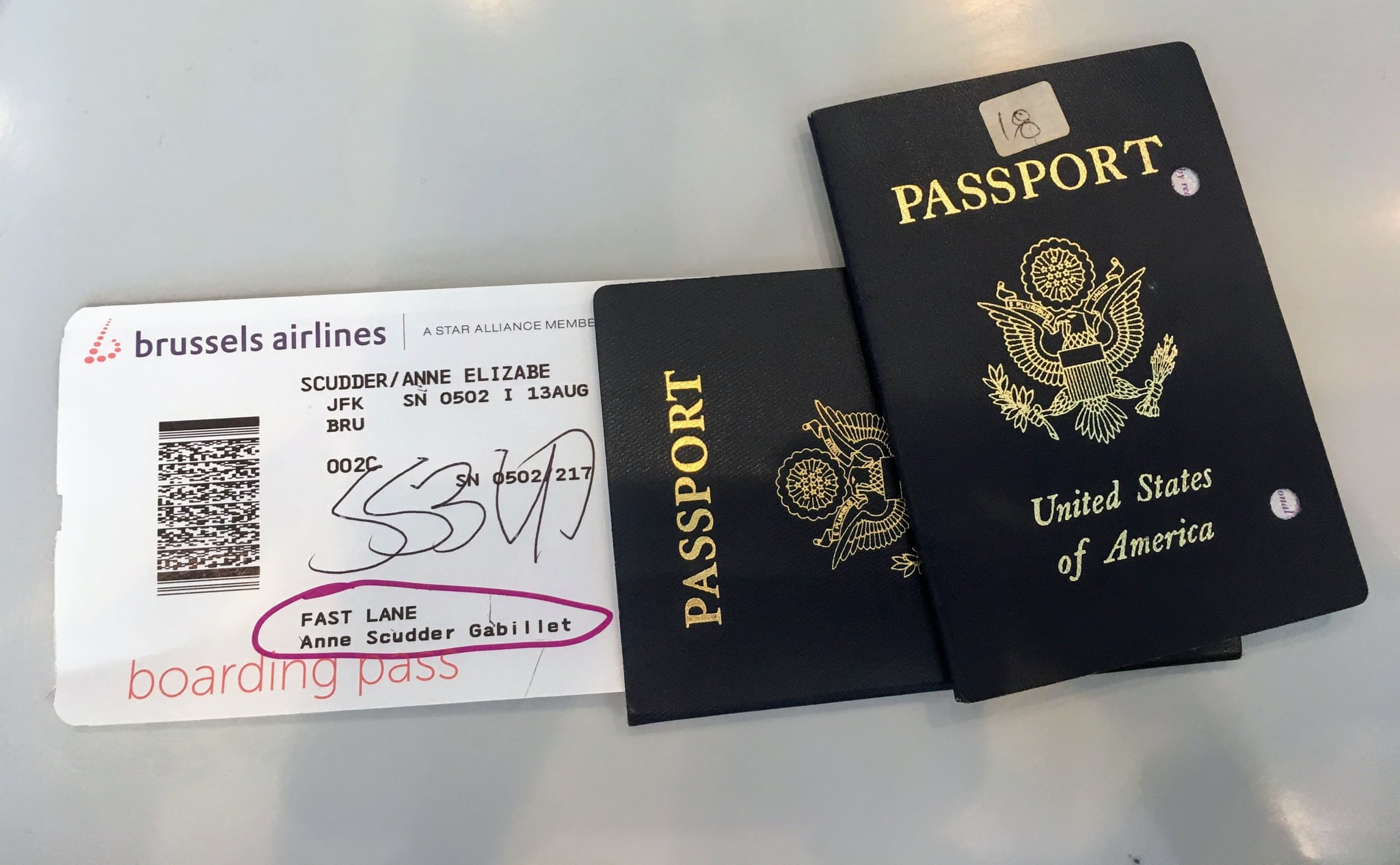 The airline agent added my current legal name to the boarding pass as a comment and circled it.Image Source: POPSUGAR Photography / Annie Gabillet
Go Through the Typical TSA Security Procedure and Calmly Explain Your Situation
Ultimately, it's up to TSA and not your airline whether they want to accept your form of identification. My all-business yet polite TSA agent spent some time studying my boarding pass and noticed the difference between the name on the ticket and the name on my valid passport. When he asked me to explain, I said I had accidentally booked in my maiden name and presented the expired passport. He brought the boarding pass and the passports to a superior, who pointed out the comment the airline had left with my married name. Satisfied that I was the person listed on the ticket, they let me through. The whole thing took less than a minute, and then I was on my way to Europe!