Borax-Free Laundry Detergent
Borax-Free Liquid Laundry Detergent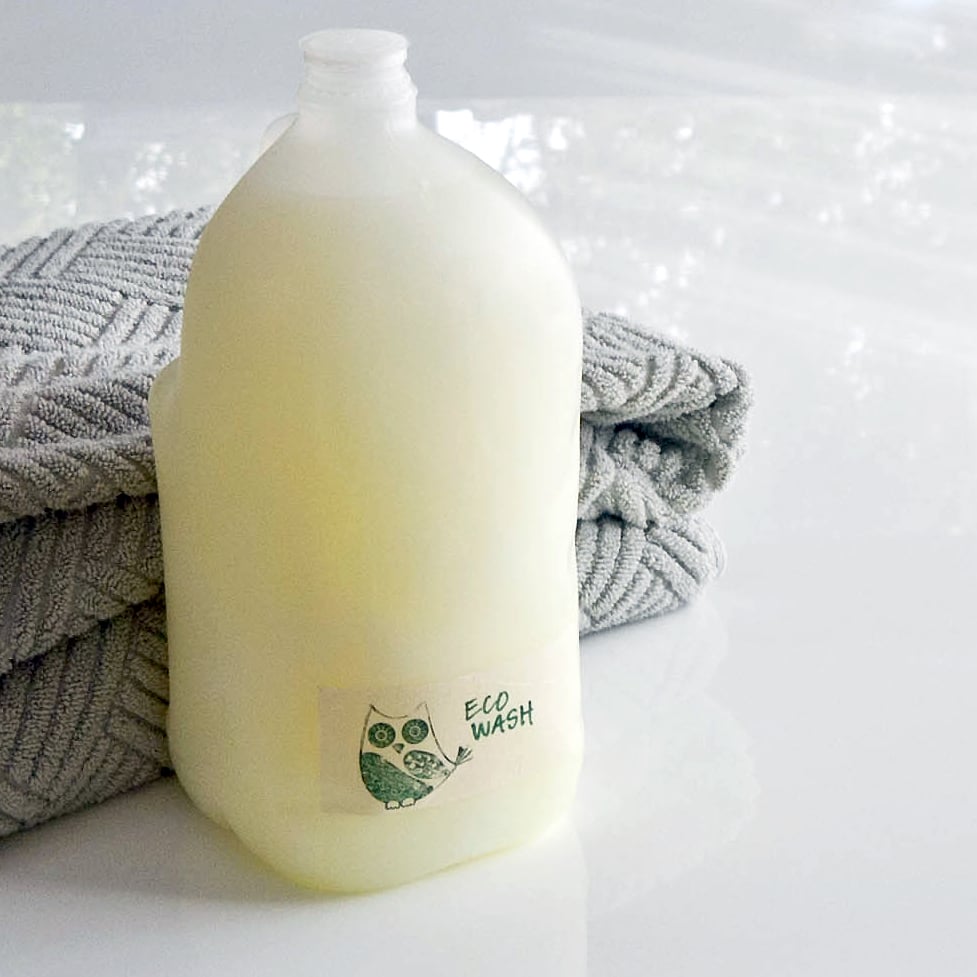 If you have sensitive skin, finding a laundry detergent that doesn't cause itchy reactions or rashes can be frustrating. Take things into your own hands and make your own liquid laundry detergent that only has three natural and gentle ingredients. Soft on skin but tough on stains, this borax-free detergent can be personalized with your favorite essential oils, which also boost its cleaning abilities.
What You'll Need:
1/4 cup super washing soda
1/4 cup grated Castile soap
1/4 cup grated Fels-Naptha
Small saucepan
4 cups hot water
Essential oils
Funnel
1-gallon container
Warm water
Directions:
This laundry detergent is so easy to make — but includes a little grating. Measure and add the super washing soda, grated Fels-Naptha soap, and grated Castile soap to a small saucepan. Super washing soda, Fels-Naptha, and bars of Castile soap can be found in the laundry aisle of most grocery stores for only a few dollars each. Super washing soda is a an all-natural product that kicks up your laundry detergent, and Fels-Naptha naturally cleans clothes along with the Castile soap. Cover with four cups of water, and bring to a simmer until the soaps melt together.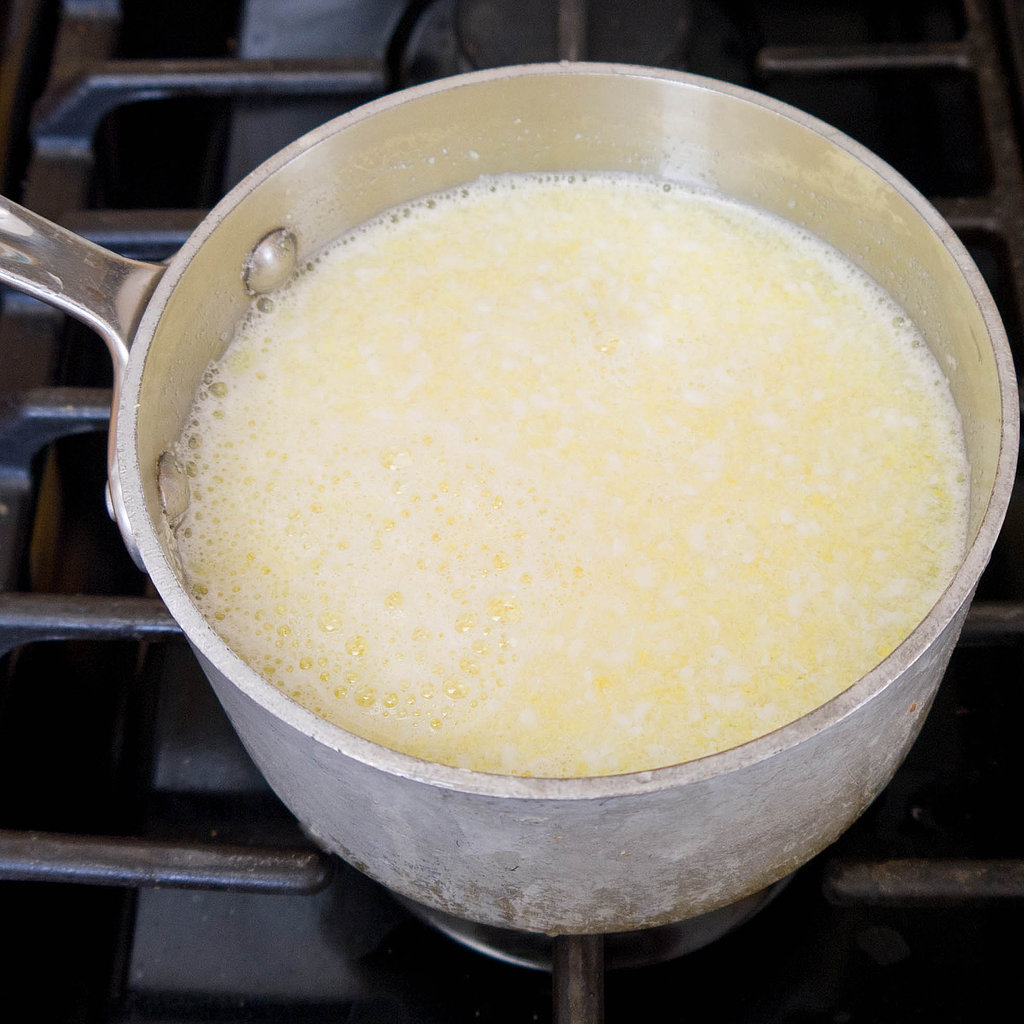 Go ahead and add 20 drops of your favorite essential oil, which helps scent the detergent, plus most essential oils are naturally antibacterial. Tea tree oil, lavender, and rosemary are all great options.
Add the detergent base to the gallon container with the help of a funnel, and then slowly add warm water until the container is filled with your homemade laundry detergent.
Let the detergent rest overnight, allowing it to thicken. The result is a slightly lumpy detergent that does a great job at cleaning your laundry. The soap is low in suds, making it a good option for high-efficiency washers.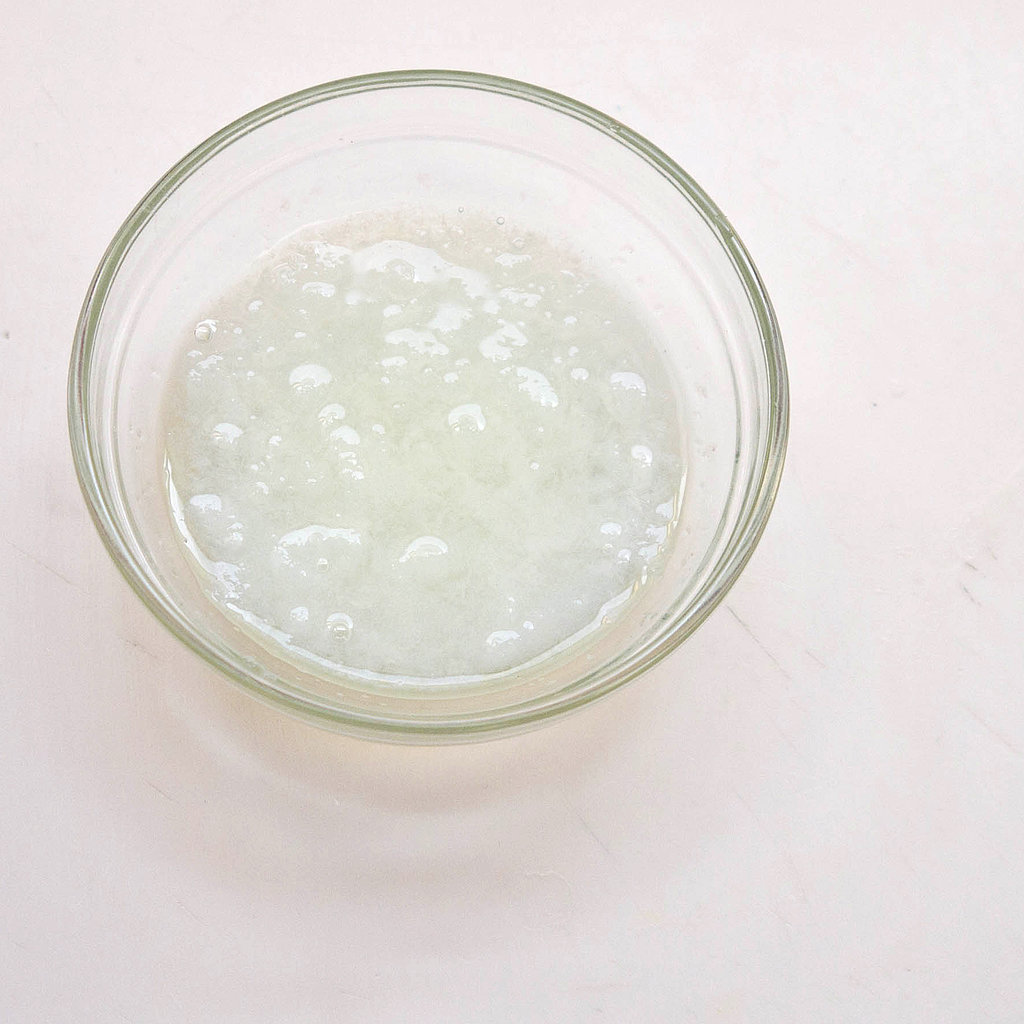 For more eco-friendly AND budget-friendly cleaning products, take a peek at our favorite DIYs!