Chalk on Grease Stains
Can Chalk Really Remove Grease Stains?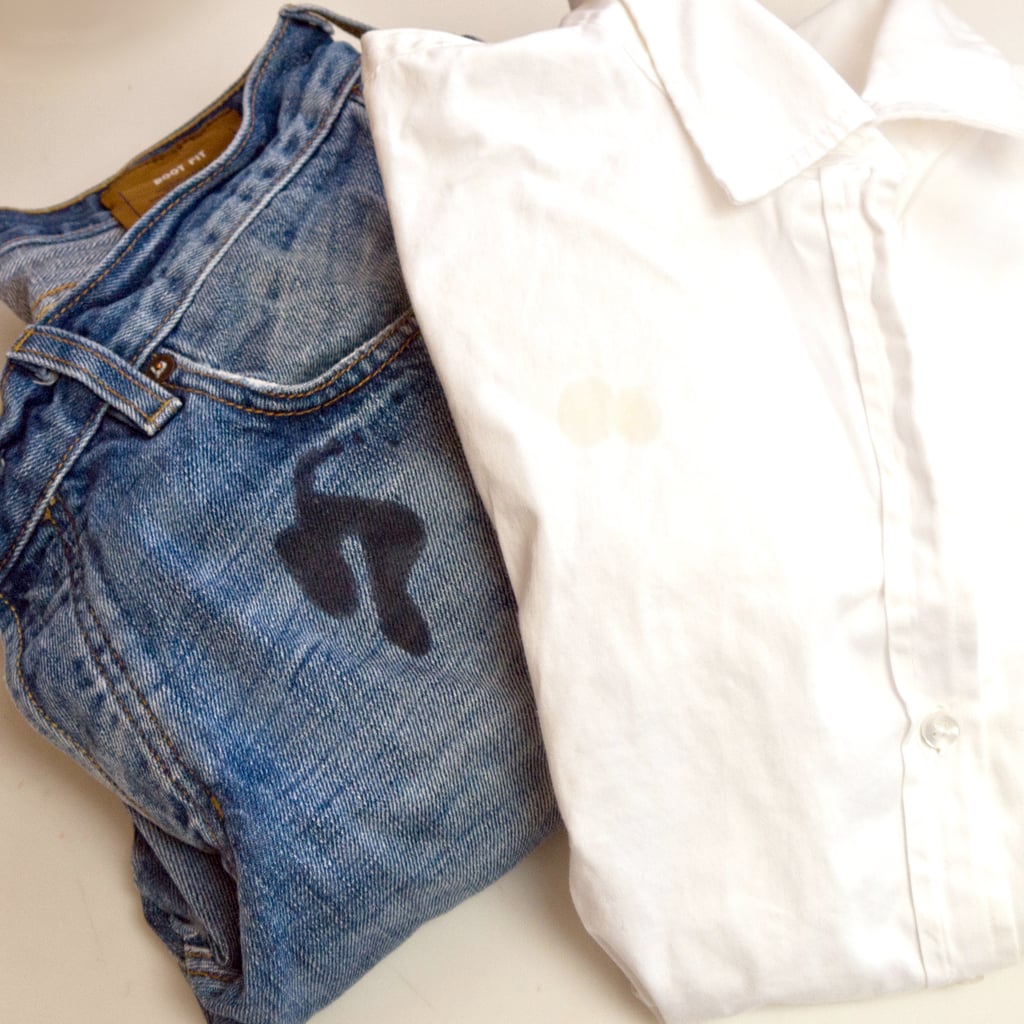 You're noshing on your favorite salad and a little splash of dressing just happens to sprinkle your shirt with oil. What to do? This cleaning hack we found on Pinterest boasted complete removal of those pesky stains with the help of one basic item — chalk. We put the solution to the test on two different fabrics to see if it delivers.
First we rubbed the oil stains with chalk and gave the white shirt and denim one hour to let the amazing chalk do its work. The idea is the chalk helps dry the oil, making it easier to wash out of the fabric.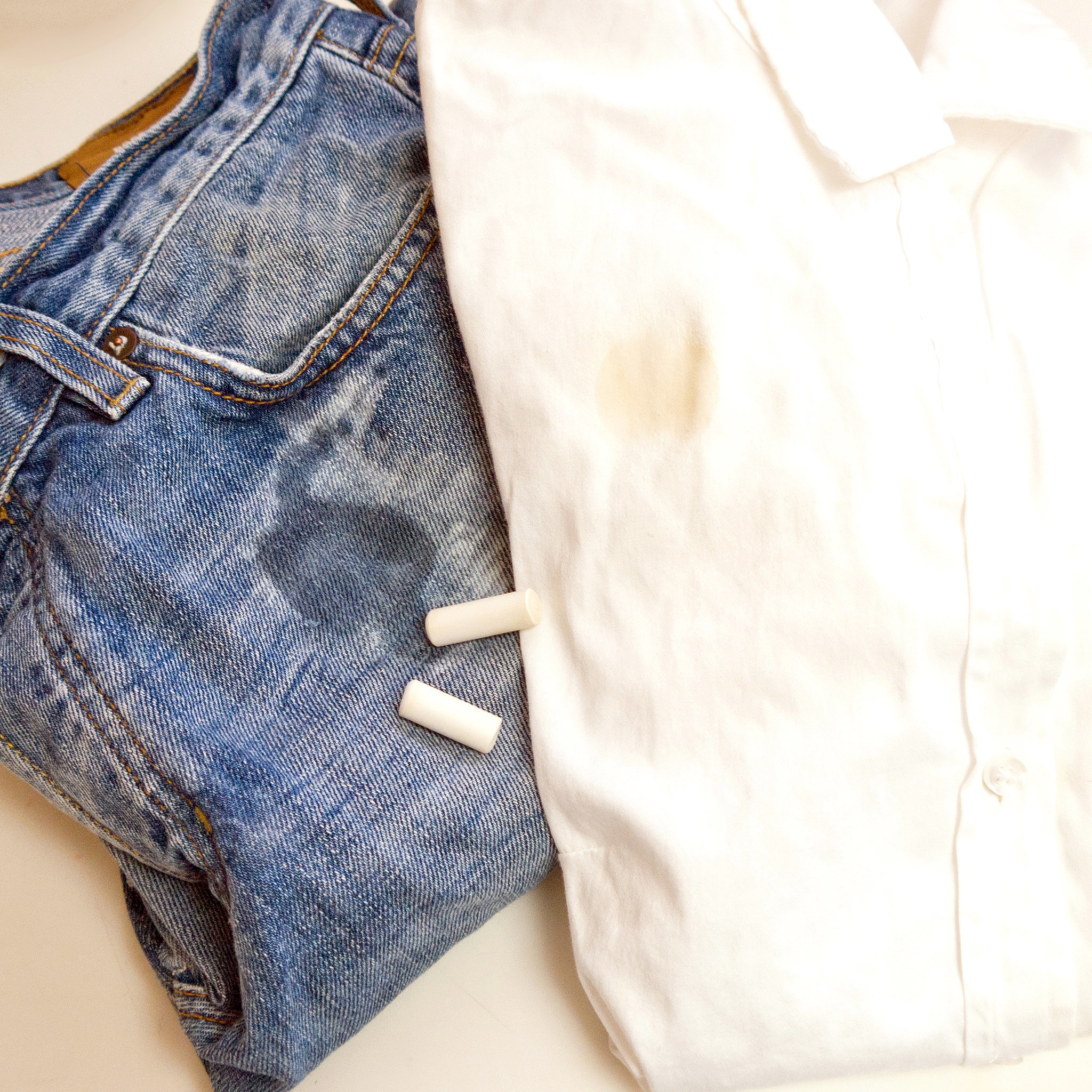 We tossed the shirt and pair of jeans in the washing machine and washed as normal. After tossing in the dryer, we compared the articles of clothing to see how that chalk did.
Well — it did OK. There was a light stain lingering on the white shirt, while the stain was mostly removed from the jeans. So it's a good solution when working with darker items or clothing with prints that might help mask any remaining stain.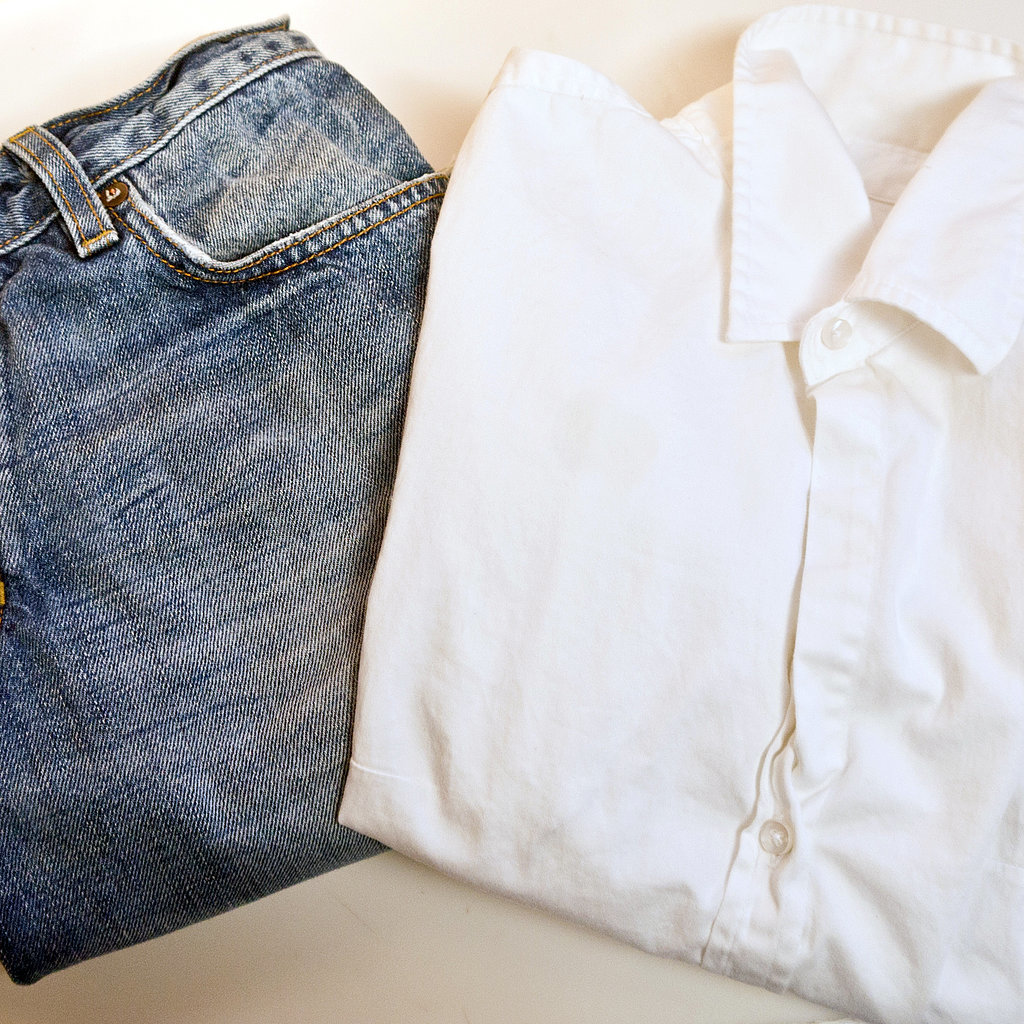 Do you have a solution for getting out grease stains? Share in the comments below!