Cheap Bucket-List Trips
5 Bucket-List Trips That Won't Break the Bank
If you're seeking some adventure but on a tight budget, don't fret! Our friends at DailyWorth have come up with some amazing trips that won't break the bank.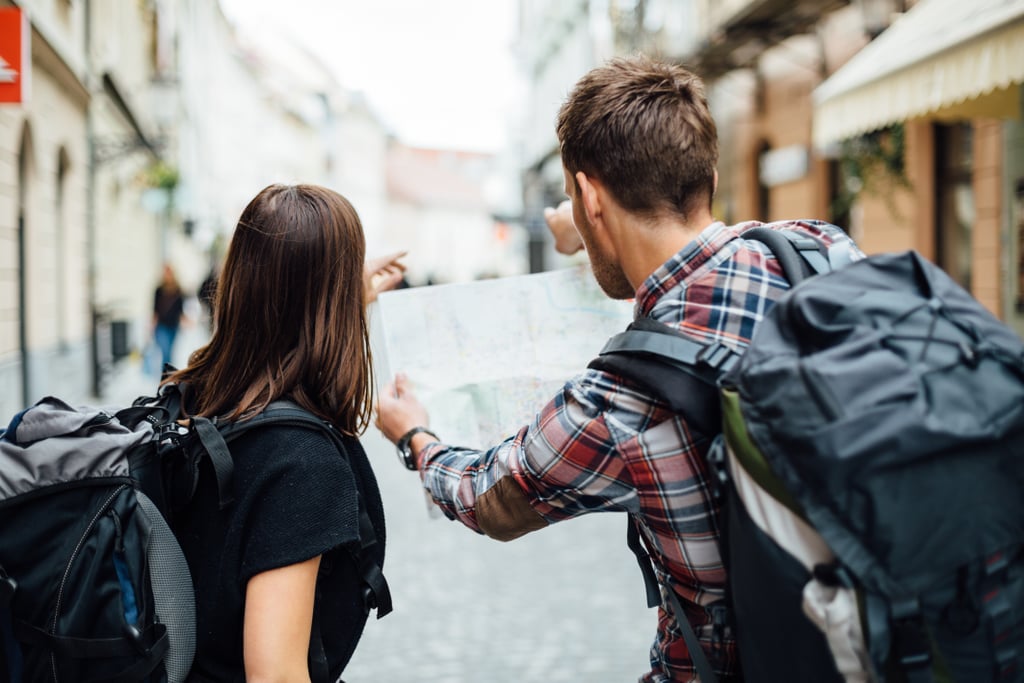 If you've ever flipped through a glossy travel magazine, chances are you've compiled a wish list of places to go, adventures to take and sights to see. "Bucket list" trips can be synonymous with big budgets. But they don't have to cost a fortune.
Here are five trips of a lifetime that offer extraordinary experiences without exorbitant price tags.
1. Learn to take photos like a pro
Smartphone cameras have made aspiring photographers of all of us. But if you've ever checked out the Instagram feed of a professional photographer versus an amateur, you know there's more to taking a good picture than pointing and shooting.
Foto Ruta, a photo-based tour operator, offers everything from full- and half-day workshops in food photography and iPhonegraphy to custom weeklong tours. The Buenos Aires-based company, founded in 2011 by two expats, photographer Joss Mandryk and marketing pro Becky Hayes, recently expanded its reach to include London and Barcelona as well as Buenos Aires and Santiago.
What it costs: A six-day tour inclusive of airport transfers, daily lunch, tuition, wine tasting and a special tango shoot with tango dancers is $2,100 per person. Add accommodation and breakfast and the rate is $2,800.
What to know: You don't need a fancy camera—or have experience with photography—to partake. Anything from an iPhone to a digital SLR camera will do and groups include everyone from novices to experts.
2. Walk in your ancestors' footsteps
As evinced by shows like NBC's "Who Do You Think You Are?", genealogy has become increasingly trendy in the last few years. The upshot? A growing number of experts and tour operators are offering opportunities to trace your heritage. As a result of the Irish diaspora, Ireland is a particular hot spot for such experiences, which have a tendency to be costly. However, Trump International Golf Links & Hotel Ireland (formerly the Lodge at Doonbeg), has on-site genealogists who can help set you on your way to digging into your past (without gutting your bank account).
What it costs: Basic consultations start at 40 Euros (about $53) and rates at the hotel start at $280 for the summer.
What to know: You'll want to contact the hotel at least a few weeks in advance so the experts can start the research. Save a few days for exploring County Clare, visiting the Cliffs of Moher and having a pint at a local pub. The property's golf course and subterranean spa are also worth checking out.
Related: Get More For Less on Your Next Trip
3. Play golf where
Tiger Woods

played

If you geek out over golf, consider Kiawah Island. The golf resort has hosted two significant tournaments — the 2012 PGA Championship and the 1991 Ryder Cup — and has basically hosted every professional golfer you've ever heard of. There are four courses on the island and one in close proximity for a total of five championship courses to choose from. Jack Nicklaus and Gary Player have each designed a course here; two others are designed by two of the most famous golf architects of all time: Tom Fazio and Pete Dye. The most notable is the Ocean Course, which is ranked one of the world's best by Golf Digest.

What it costs: The resort offers a Ryder Cup package, which is designed for a minimum of 12 people and is priced at $1,000 per person for three nights accommodation in a villa, three rounds of championship golf, daily breakfast, a welcome reception, team uniforms and on-island transportation. You can also build your own villa package; rates for a two-bedroom villa start at $214 per person including lodging and a round of golf per day.

What to know: In addition to the world-class courses, the resort offers personal instruction, state-of-the-art swing analysis, and—if you're traveling with non-golfers—tennis, fishing tours, naturalist programs and bike rentals.
4. Hike to Machu Picchu in style
A UNESCO World Heritage site and one of the new seven wonders of the world, Machu Picchu is perhaps Peru's most iconic site. Last year, nearly 1.2 million tourists visited the 15th century Incan citadel, which overlooks the Sacred Valley. The best way to experience Machu Picchu is by foot, but that doesn't have to mean roughing it. Mountain Travel Sobek runs treks departing from Cusco that include daily hikes with spectacular, ever-changing scenery, local guides who provide natural and cultural history and accommodations in luxury lodges along the way.
What it costs: Rates for the seven-day trip start at $2,990 per person, based on double occupancy in the low season (November 1st - December 14th). The price includes lodging, meals and daily hikes with expert guides, plus entrance to Machu Picchu, a hike to Huayna Picchu and an overnight at Inkaterra Machu Picchu Pueblo. Every group travels with its own cook who is able to meet special dietary requirements.
What to know: Hiking is moderate to strenuous, with a maximum elevation of 15,340 feet. You may want to arrive a few days early to adjust to the altitude. Mountain Travel Sobek can help book pre- and post-accommodations in Cusco, ranging from the luxe Monasterio Hotel to lower-priced properties.
5. Cycle through South Africa
As a destination, South Africa is up there, whether you're a wine aficionado or an adventurer hoping to spot the "Big Five" on safari. Either way, VBT Bicycling and Walking Vacations has you covered with its just-launched itinerary. The basic 10-day program includes cycling along the Garden Route on the southeastern coast, a visit with a traditional healer, a home-cooked meal in Cape Town and a cable car ride to the top of Table Mountain. The pre- and post-trip add-ons offer the opportunity to go on safari in Kruger National Park and see Victoria Falls. It's the very best of South Africa in one whirlwind tour.
What it costs: Rates for the 10-day trip start at $3,195 per person without airfare. The three-day pre-trip to Kruger Park costs $1,195; the three-day post-trip to Victoria Falls costs $945. Yes, the prices are pretty steep. But tour prices do include all accommodations, use of custom bicycles, most meals, two expert leaders, sightseeing and cultural activities and vehicle support.
What to know: Easy to moderate trips with VBT typically include 20-40 miles of cycling per day with a number of mileage options. A support van is always available.
Check out more great articles from DailyWorth: