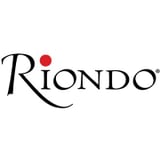 Get ready to relax! We've partnered with
Riondo Prosecco
to share the best easy living tips for making the most of Summer.
While living life at warp speed certainly has its perks, Summer is the perfect season for slowing down and savoring the moment. From sitting outside with a glass of prosecco and enjoying the local flora to arranging your very own Insta-worthy bouquet for the kitchen table, the season is bursting with opportunities to take a beat and Zen out. If you're looking for simple ways to unwind this season, read on to discover the best ways to find chill time during those busy Summer months.
Host a Chic Summer Picnic Party
It's time to break out the bubbly because the weather is perfect for a picnic party! Arrange your favorite striped picnic blanket on a warm patch of grass, and set out a spread of swoon-worthy Summer treats to enjoy. Offer guests outdoor games like frisbee and bocce to enjoy as they bask in the fresh air. When deciding on your dress code, make sure to bring along one of Summer's most important fashion accessories: sun protection in the form of an oversize straw hat and rosé to toast the season. The stylish statement will make your ensemble Insta-worthy and provide a physical shield from UV rays. Indulge in your craving for a Summer-inspired bite by arranging a selection of light, seasonal cheeses like chèvre, ricotta, and burrata to sample with a fresh French baguette. Finish off your charcuterie board with cured meats.
Take a Trip to the Flower Market
Dress up your desk, entryway, or bedside table with a simple bouquet of blooms. Lilac, gardenias, orchids, garden roses, and dahlias are all in season come Summer. Secure your stems in foam before placing into a vase, and fill the container with tepid water to increase the longevity of your arrangement. Try mixing a statement bloom like anthurium with softer florals like peonies and wildflowers for a bold look.
After a lengthy Winter that tested the patience of even the biggest hygge enthusiasts, it's time to lift a glass to the reappearance of the sun! Crack open a bottle of Riondo Prosecco, and enjoy a glass of the crisp, fresh sparkling wine. Top notes of acacia blossom mingle with pear and apple for a taste that's perfect for Summer.
At the same time you're unearthing your favorite sundress from its place in storage, try adding pops of color and pattern to your home for a luxurious yet low-key seasonal update. Enhance your living room setup with striped pillows and an open-weave throw that imparts a beachy aesthetic to your couch. For bonus points, add a coastal print to your wall and sandblasted wood accents to your entryway.
When the weather warms, there's nothing like a weekend escape to a coastal paradise with sand, surf, and sun. Be sure to pack your trendiest beachwear — a deconstructed gingham wrap top, an embellished straw beach bag, a ruffled miniskirt (preferably in a shade of pale, blush pink!), and statement sunnies.
More from Riondo Prosecco
Credits: Photography: Diggy Lloyd; Art Direction: Diana Weisman; Production: Sasha Bar-Tur; Wardrobe Stylist: Andi Nash; Hair and Makeup: Carrie LaMarca; Prop Styling: Kaitlyn Walker