Cruise Tips
23 Cruise Hacks That Will Change Your Entire Trip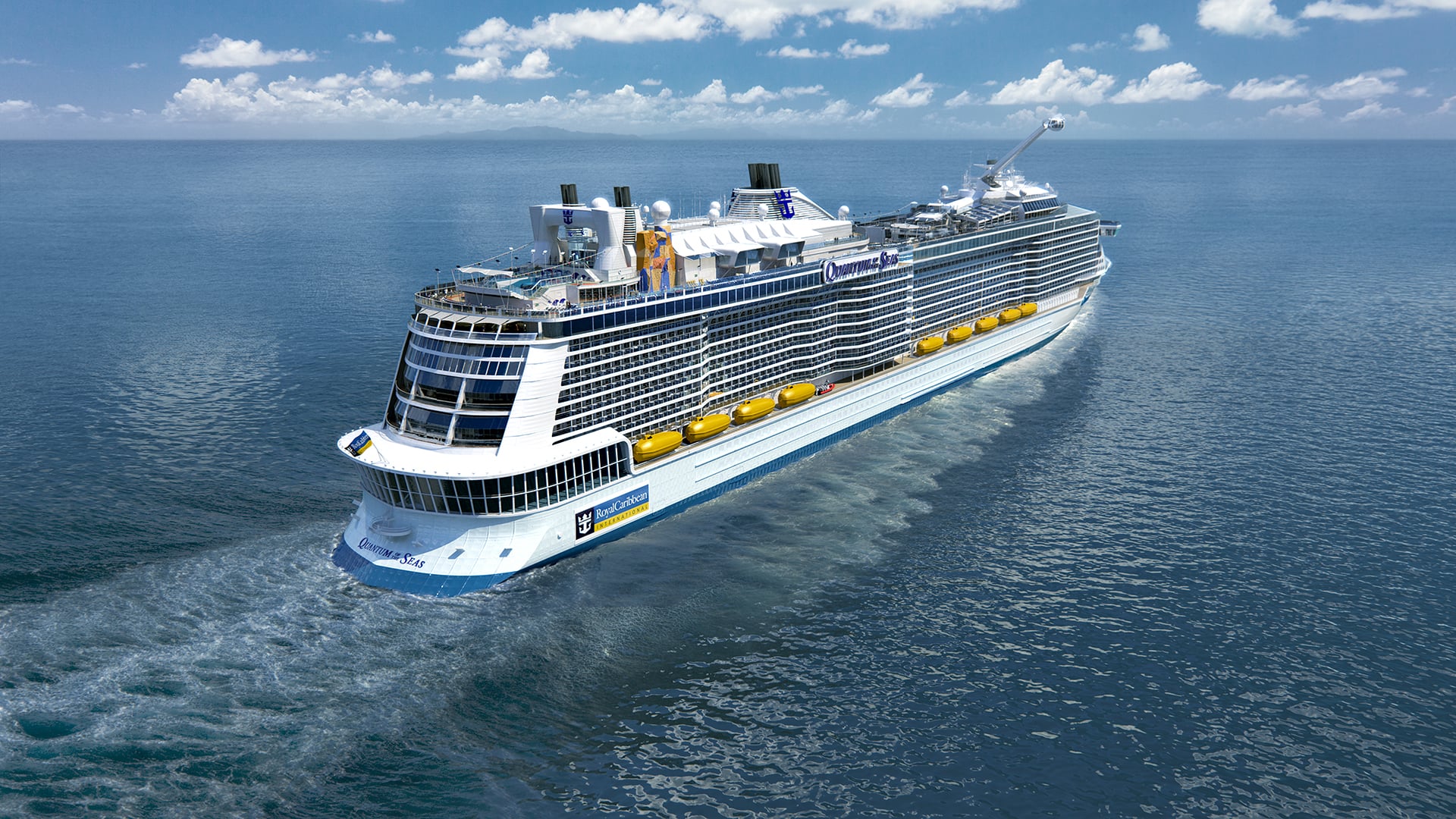 Image Source: Flickr user Roderick Eime
There's no shortage of reasons to love cruises. The gourmet dining, picture-perfect views of the water, nearly all-inclusive charges, and diverse travel in a minimized time frame make cruising one of the most enjoyable and convenient vacations to take. If you're planning to sail in the future, keep these hacks in mind. These tips are sure to make your nautical experience the best it can be!
Turn off your phone's roaming service. Before boarding, be sure to turn off your phone's roaming service, or you'll rack up major data expenses. A cruise's WiFi can be spotty and pricey, so it may in your greatest interest to simply unplug altogether and enjoy being in the present.
Take a tour of the ship when you first board. This way, you know where everything is right off the bat. You'll spend the next week or so exploring the neat nooks and crannies!
Seek extra storage in the room. Be sure to ask staffers about the storage in your room — chances are, there's more space for your luggage than you realize!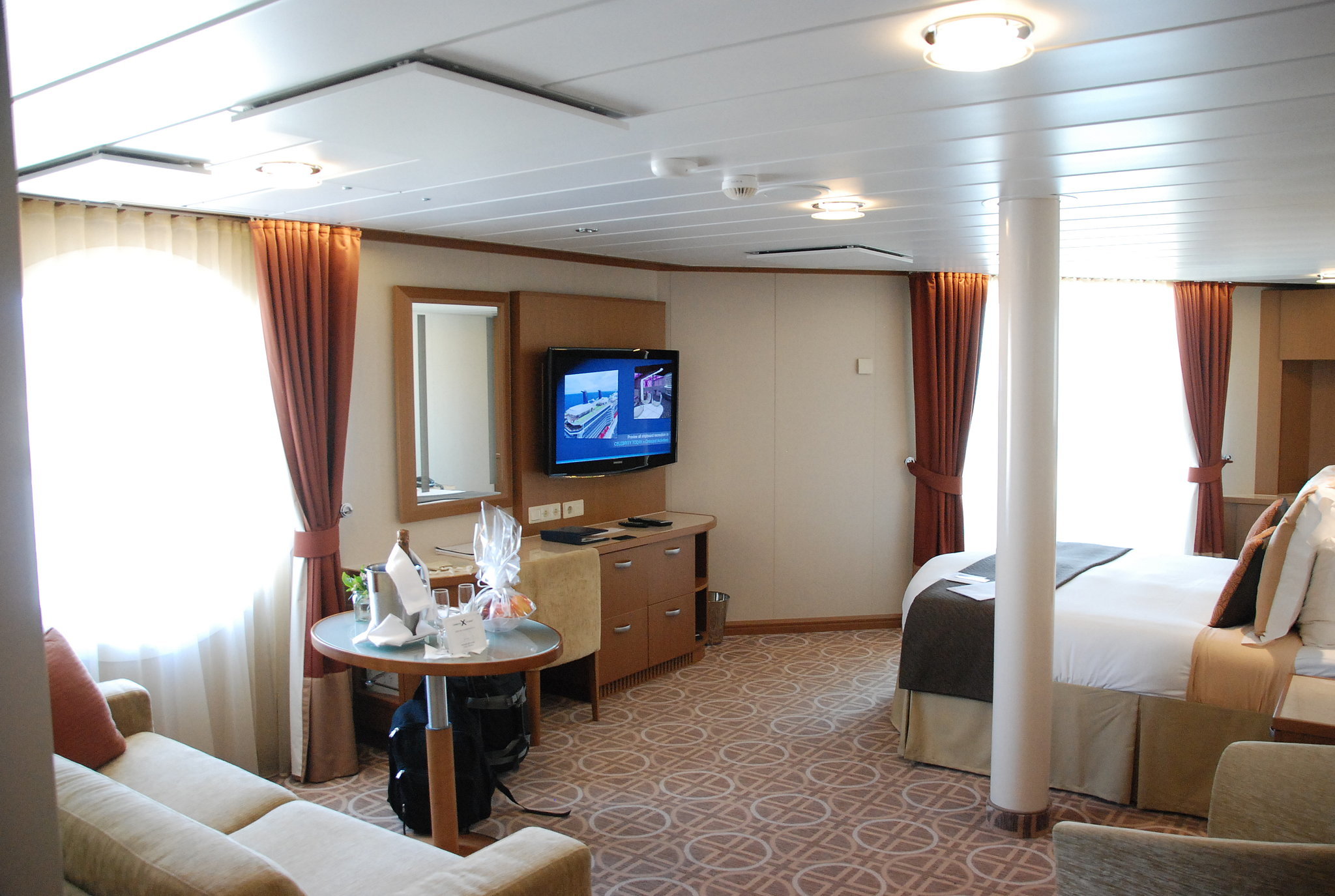 Image Source: Flickr user Joe Ross
Pack magnets. Many cabins are made of metal, so you should pack a few magnets. The decor will make your room feel more at home, and it's convenient when you want to hang up documents or photos during your stay.
Pack a power strip. If you're cruising with multiple people, bring a power strip so you don't have to fight over open outlets. Some companies, like Disney Cruise Line, don't allow them, so check the policy before you go!
Look for the free ice cream machines. Dessert-lovers, you won't want to miss the free ice cream machines plus toppings placed around many ships. Make it a game to find them . . . or, you know, ask an employee.

Image Source: Flickr user Nick Gray
Bring motion sickness patches. Even if you're not usually prone to motion sickness, it's a good idea to bring a box of patches along anyway for you or the friends and family you came with. Sometimes the ship sways severely.
Ask room service for help with nausea. You can also enlist the help of room service if you're feeling unwell. Cruise workers are used to seasick passengers, and they may bring you certain foods like apples and crackers to ease the nausea.
Make sure you know the tipping policy for room service. Your cruise line may implement autogratuities, where a specific amount is charged to your account daily. On other ships, tips may not be necessary at all. Ask the cruise staff ahead of time, or look up the policy online.
Plan your port days beforehand. Map out what you're going to do when you reach your destinations well before you leave the boat so you don't waste any time on land.
Take advantage of free classes. These may be included in your cruise package and can range from exercise classes like spinning to towel art lessons. Be sure to ask around, and do your research!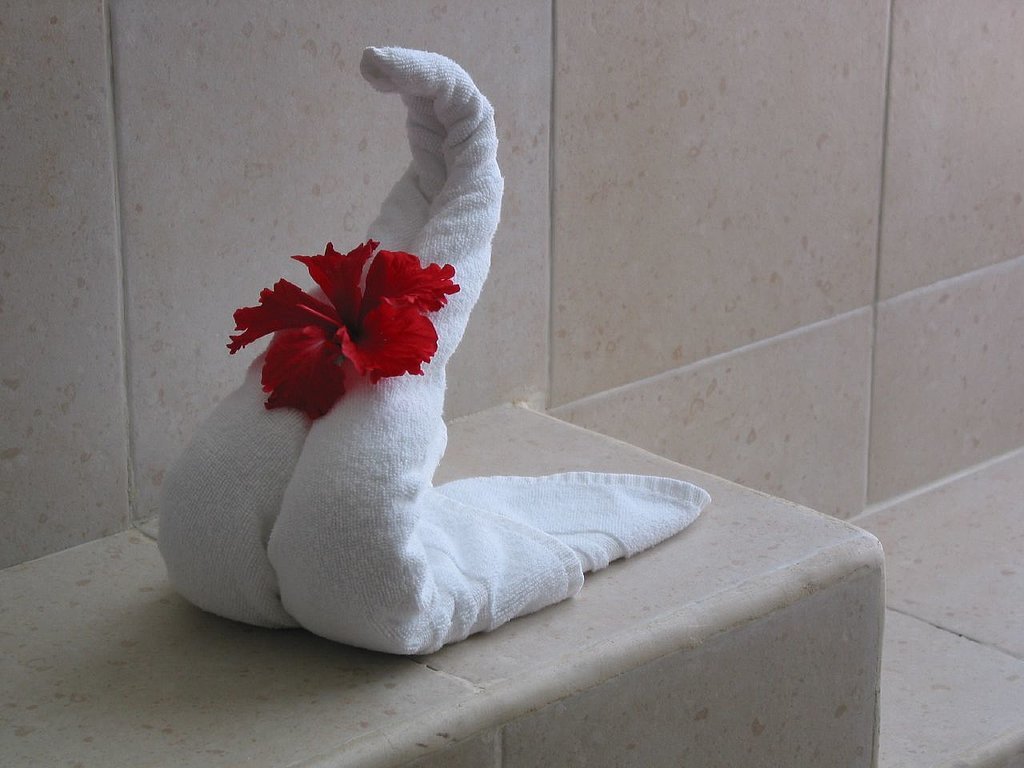 Image Source: Flickr user Rob Lee
Bring free food from the buffets with you on port days. This will save you money if you don't want to spend it on local food.
Don't spend money on basic toiletries. Similar to a hotel, your cruise will provide these.
Bring your own booze. Some ships allow you to take on a certain amount of your own alcohol, but some don't, so make sure you're aware of the ship's policy on this.
Use a wallet case for your phone. Keep your cash, cards, and phone together so you don't have to drag around a purse or backpack. Also, you're less likely to lose any of these important items when they're not floating around separately.
Nap on the lounge chairs. Feeling exhausted? Don't nap in the room. Instead, take a snooze on a lounge chair on the upper deck. The breeze and the sun are beyond relaxing — just be sure to wear SPF.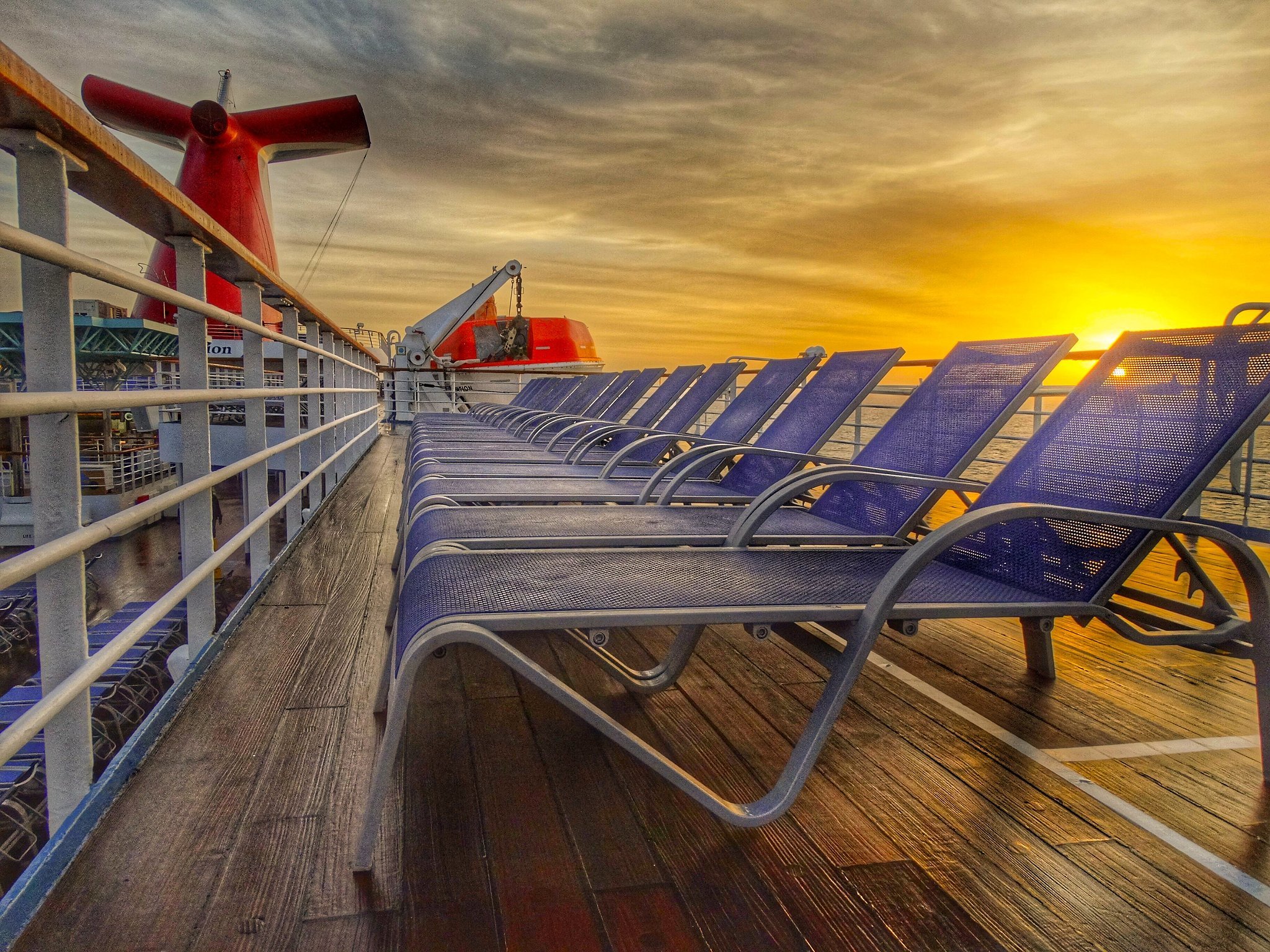 Image Source: Flickr user lynette sweeney
Go in the pool or hot tub after dinner. Most people are off doing activities after the final meal, so the pool and hot tub should be less crowded at this time.
See the live shows whenever you get the chance. These are well worth the money, since you can't get the same experience anywhere else. Make a point to see at least one or two!
Make a list of all the things you want to see and do. An organized checklist will help you remember all the amazing activities you wish to dabble in. Consider devising an entire itinerary, if it's not too stressful.
Catch a glimpse of the water during peak times. The ocean looks particularly beautiful at sunrise, sunset, and beneath the moonlight.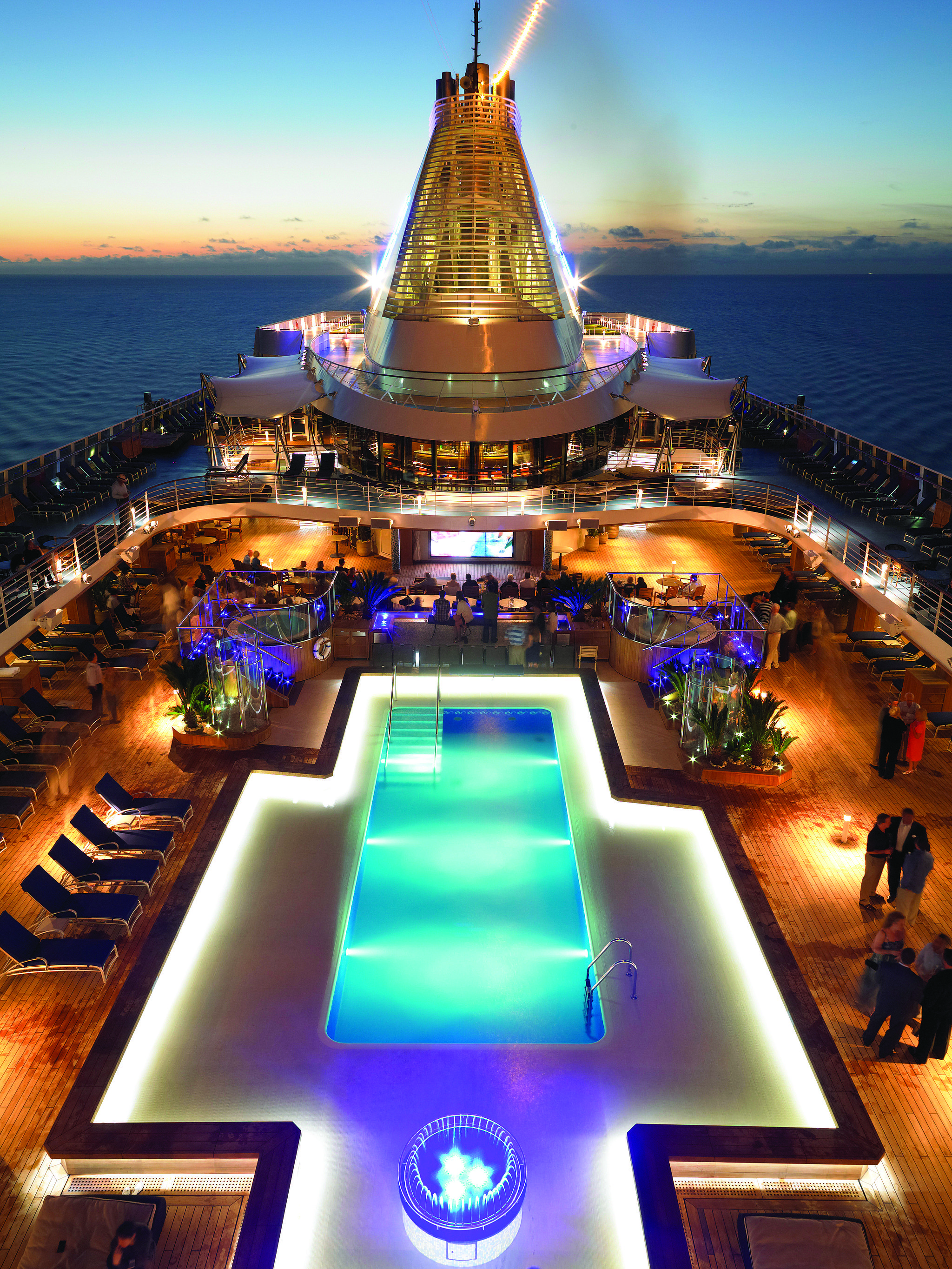 Image Source: Flickr user Roderick Eime
Play trivia to make new friends. The cruise may have designated trivia times. Participating is a great way to mingle on the ship.
Ask about exclusive ship souvenirs. Your cruise line might offer special trinkets to commemorate your trip.
Don't wait till the last day to do everything. If something interesting on the ship jumps out at you (like a themed bar or water slide), don't put off checking it out. Trust us, your trip will fly cruise by quicker than you realize, and you'll never want to find yourself out of time.