DIY Hand-Lettered Wooden Ring Box
Add a Special Touch to Your Wedding With a DIY Hand-Lettered Wooden Ring Box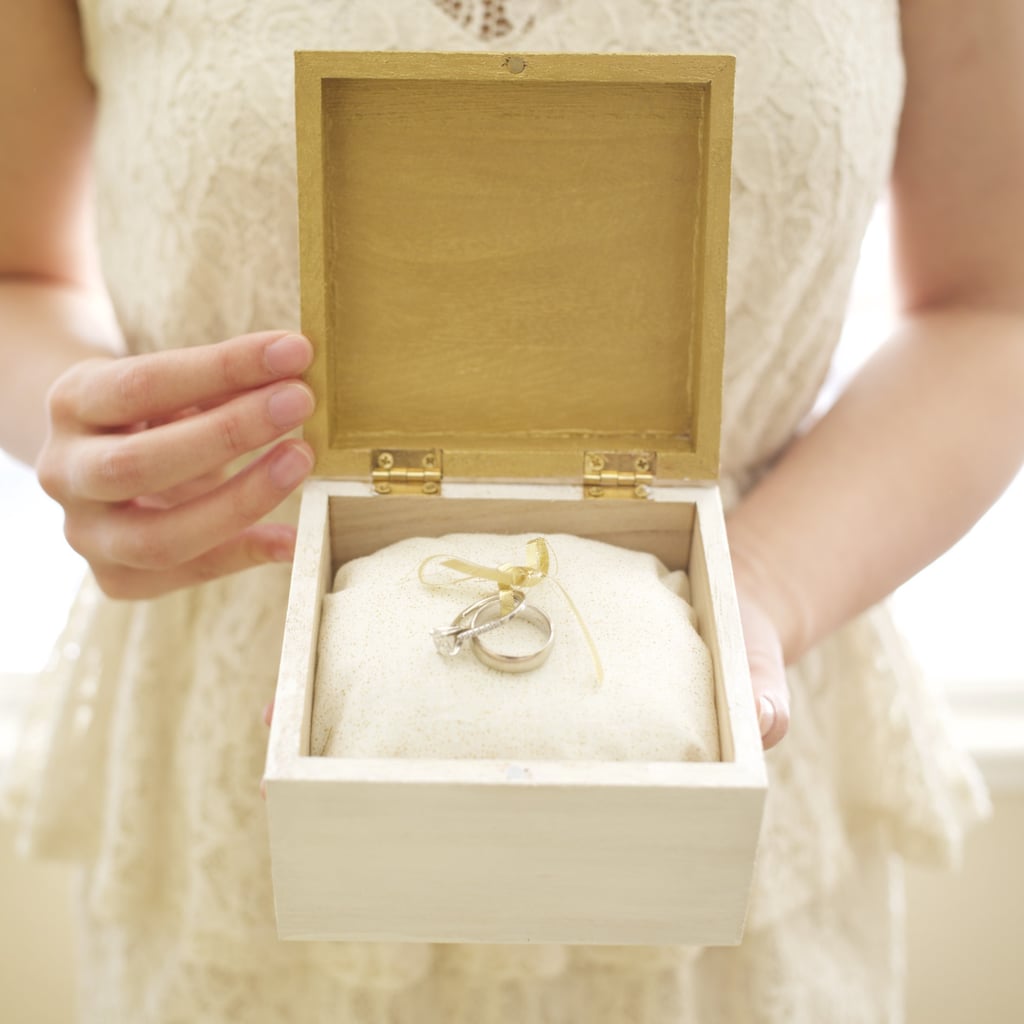 Adding personal and unique touches to your wedding couldn't be simpler with this gorgeous hand-lettered ring bearer box. Bare wooden boxes, which are surprisingly inexpensive (under $3), come in all shapes and sizes at your local craft supply store. Once painted, you can personalize the box by adding names, a wedding date, or a favorite quote. What I love most about this project is that the box can be repurposed as a jewelry box and will be the perfect wedding keepsake for years to come.
Here's what you'll need:
Bare wooden box (you can find them at any craft supply store)
Small paintbrush
Spare fabric
Pillow filling
Gold and white acrylic paint
Paper
Graphite pencil
Ribbon
Needle and thread
White oil-based paint marker
Scissors
Step 1:
Paint the outside of the box. For this project, I painted the lid of the box gold and the base of the box white. Wait 30 minutes or until dry.
Tip: Hang the open box on a spray can to allow for easy drying.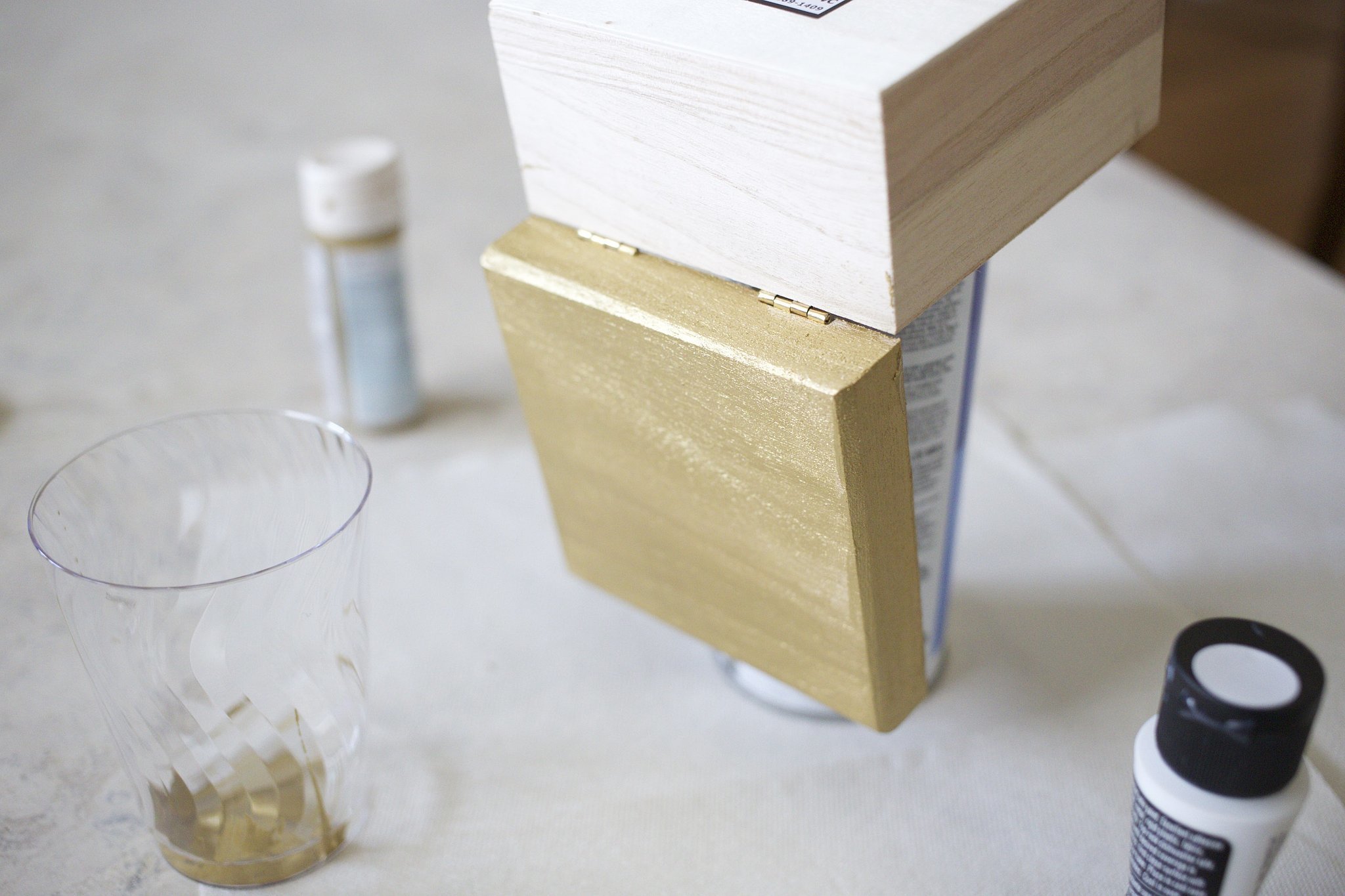 Step 2:
Paint the inside of the box, and let dry.
Step 3:
Using a pencil and a piece of paper, sketch out a design for the top of the box. If you plan on free handing the lettering, move directly to step eight.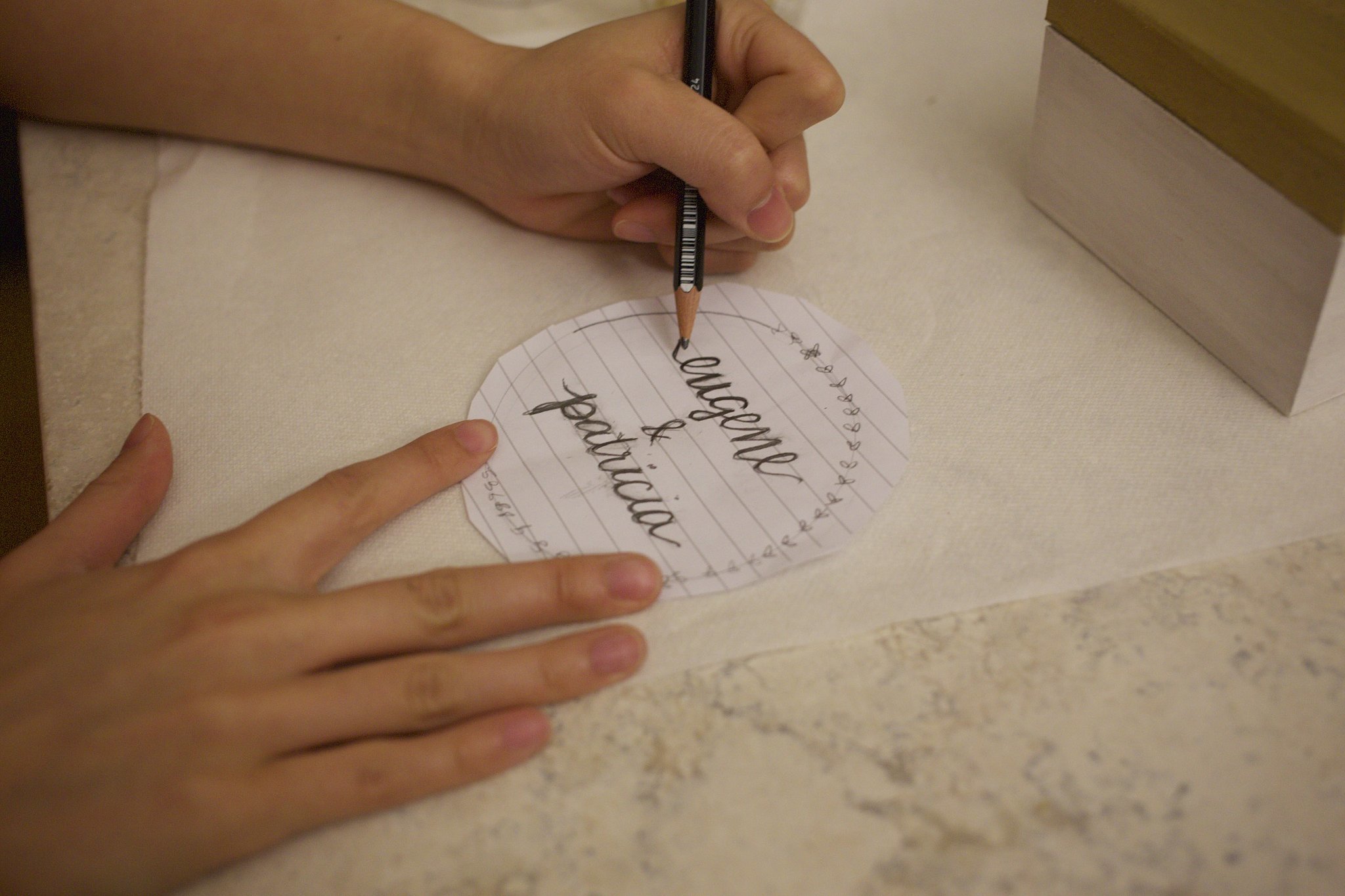 Step 4:
With the text side down, use a pencil to shade over the back side of the paper.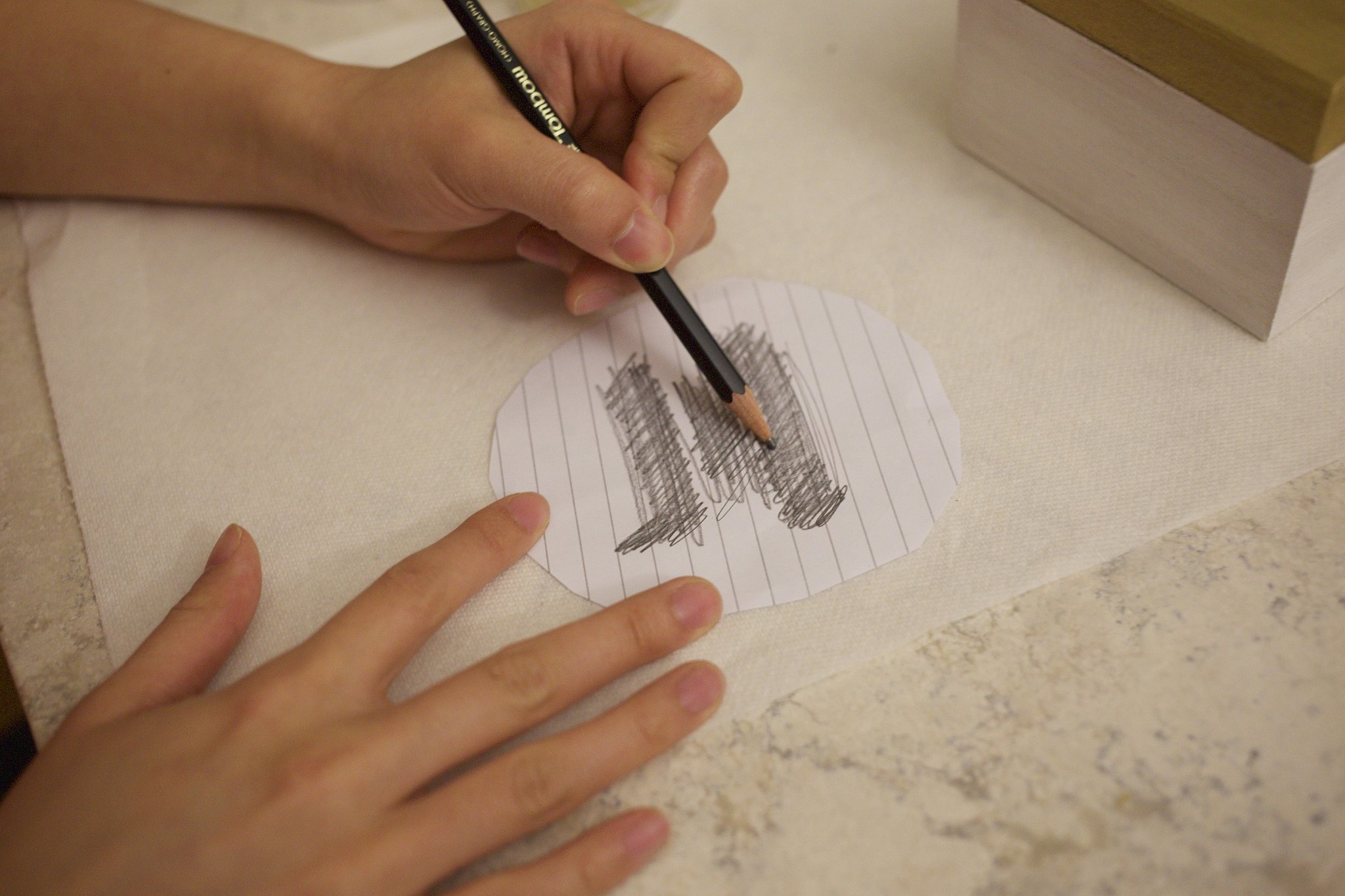 Step 5:
Place the paper (text side up) onto the top of the box. Use a pencil to firmly trace over the lettering.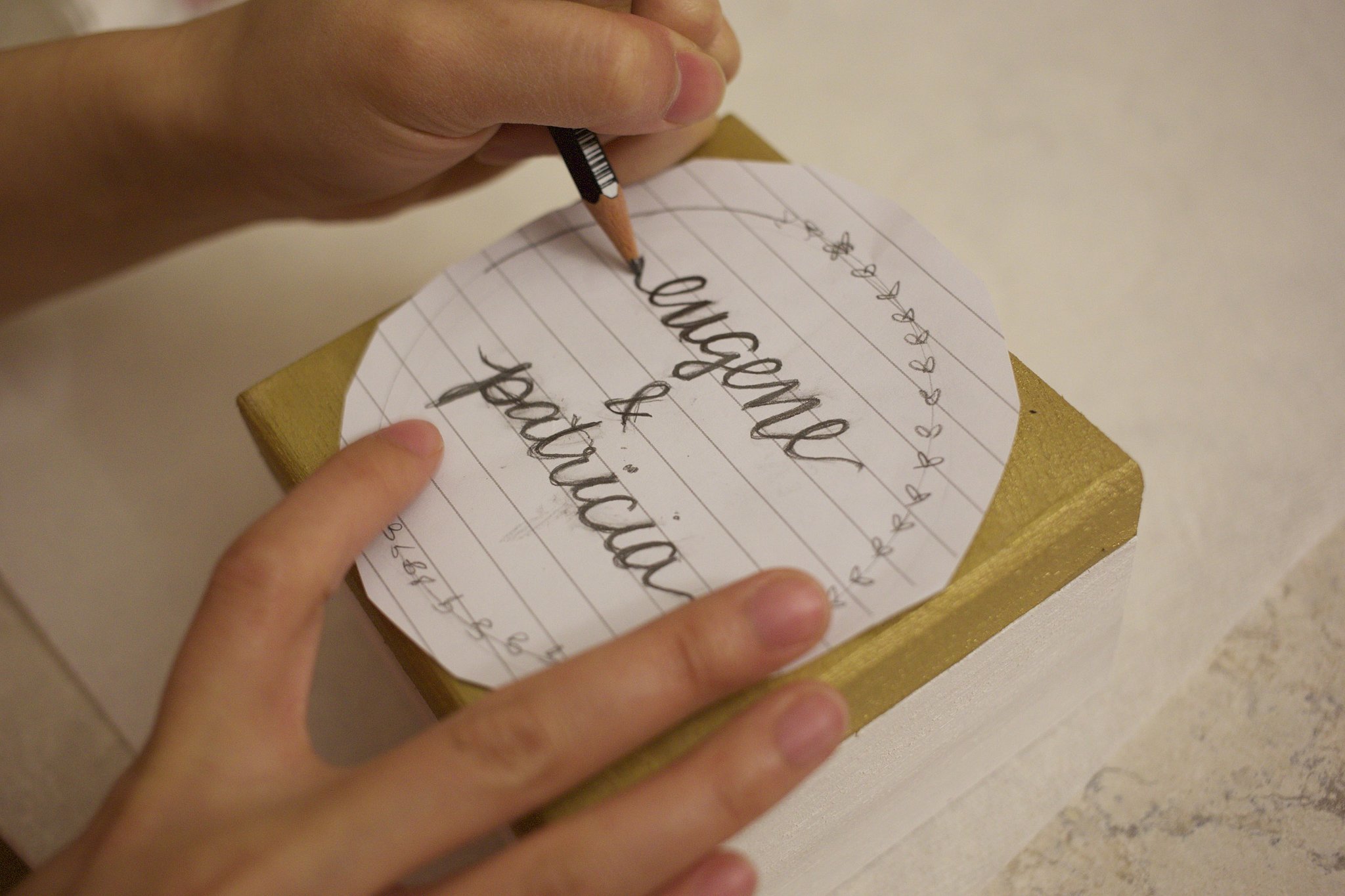 Step 6:
Remove the paper and you should see a light pencil tracing on the box.
Step 7:
Use the marker to go over the tracing.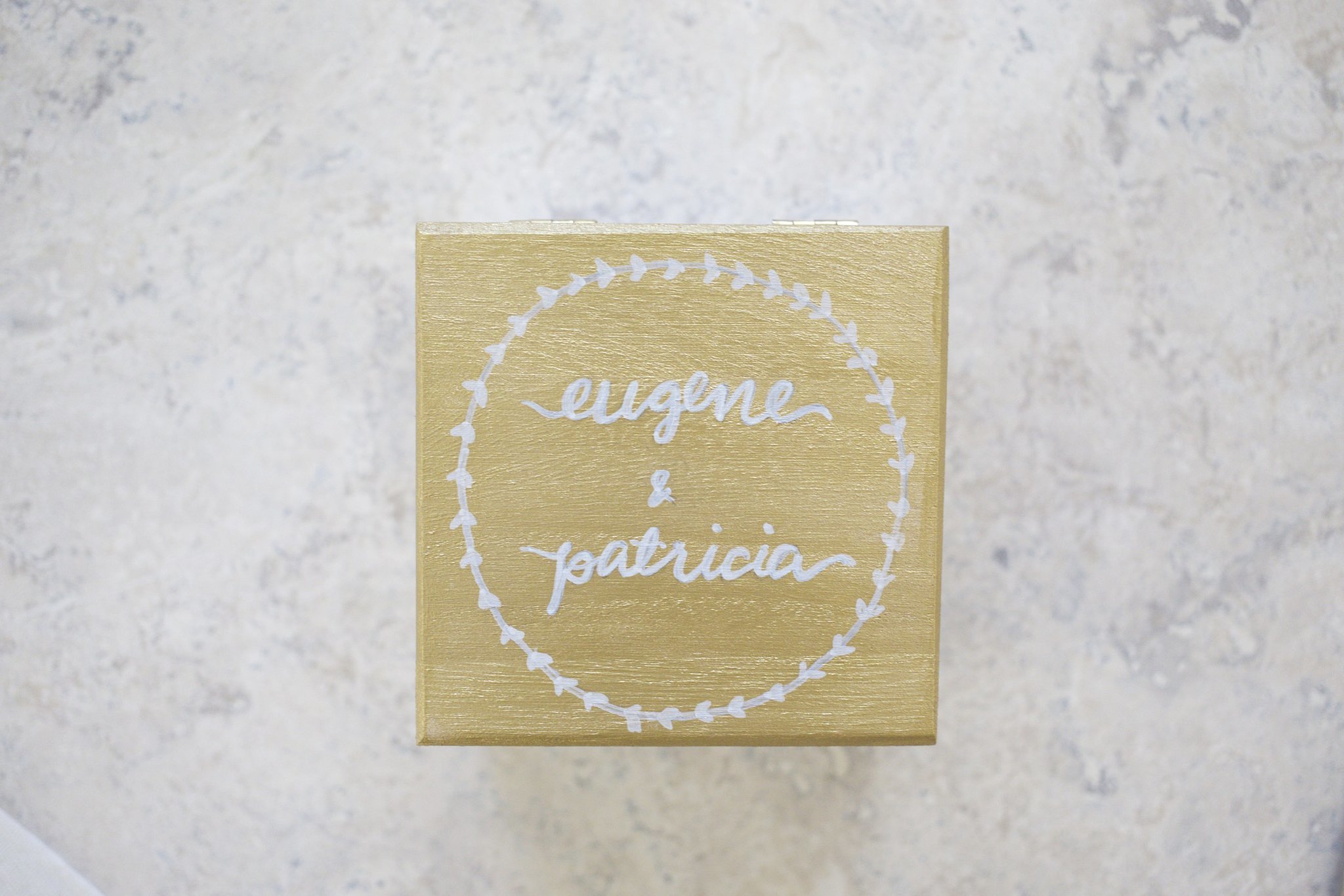 Step 8:
Cut fabric to roughly the length and width of the box, leaving 3/4 inches of excess margin. You'll need two pieces of fabric, equal in length.
Step 9:
Overlap the two pieces of fabric (print sides facing each other). Sew three of the four edges together. Knot the thread.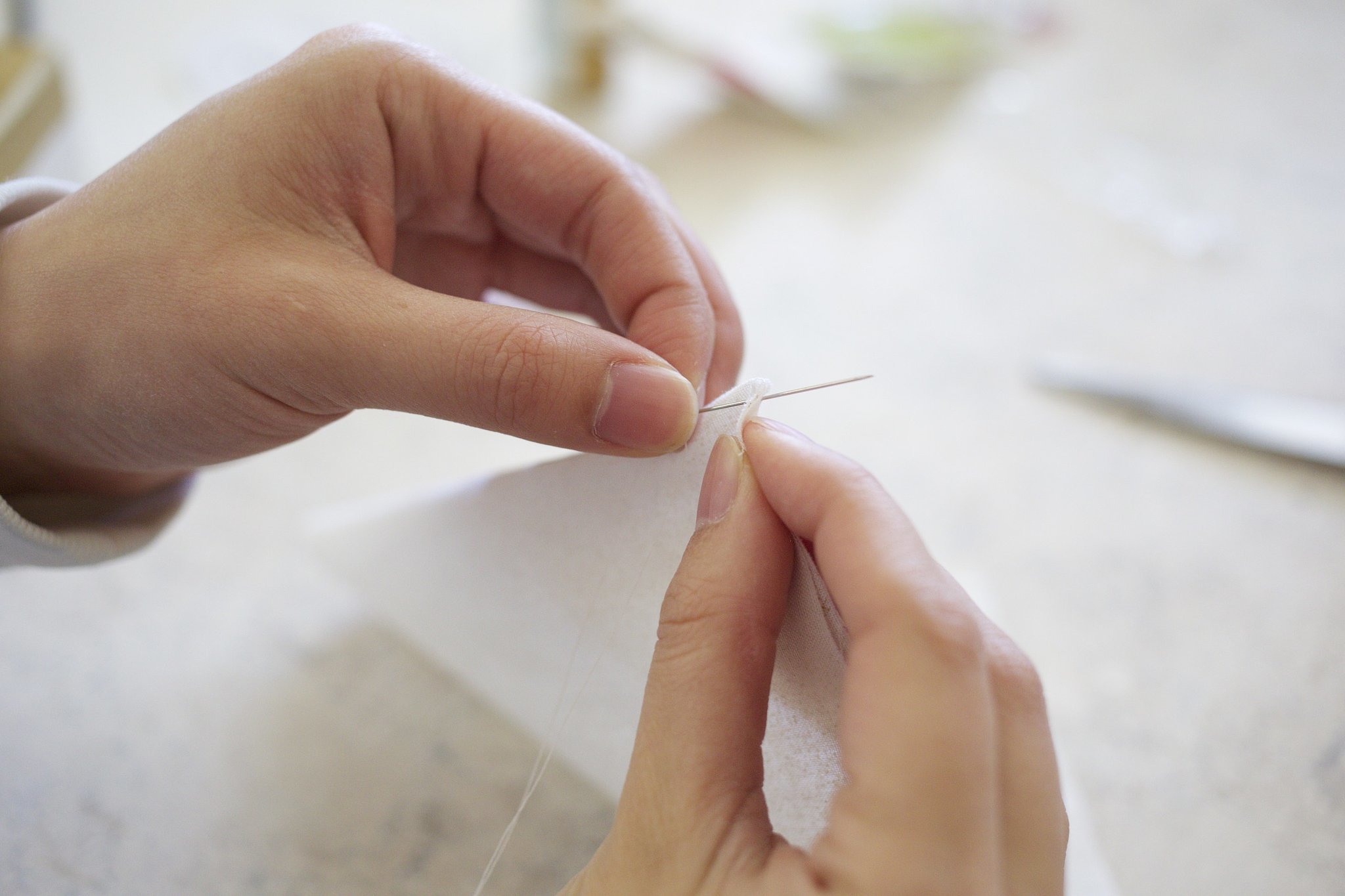 Step 10:
Flip the fabric inside out. You should have formed a little pocket. Add filling to the inside of the pocket. Sew the remaining edge up.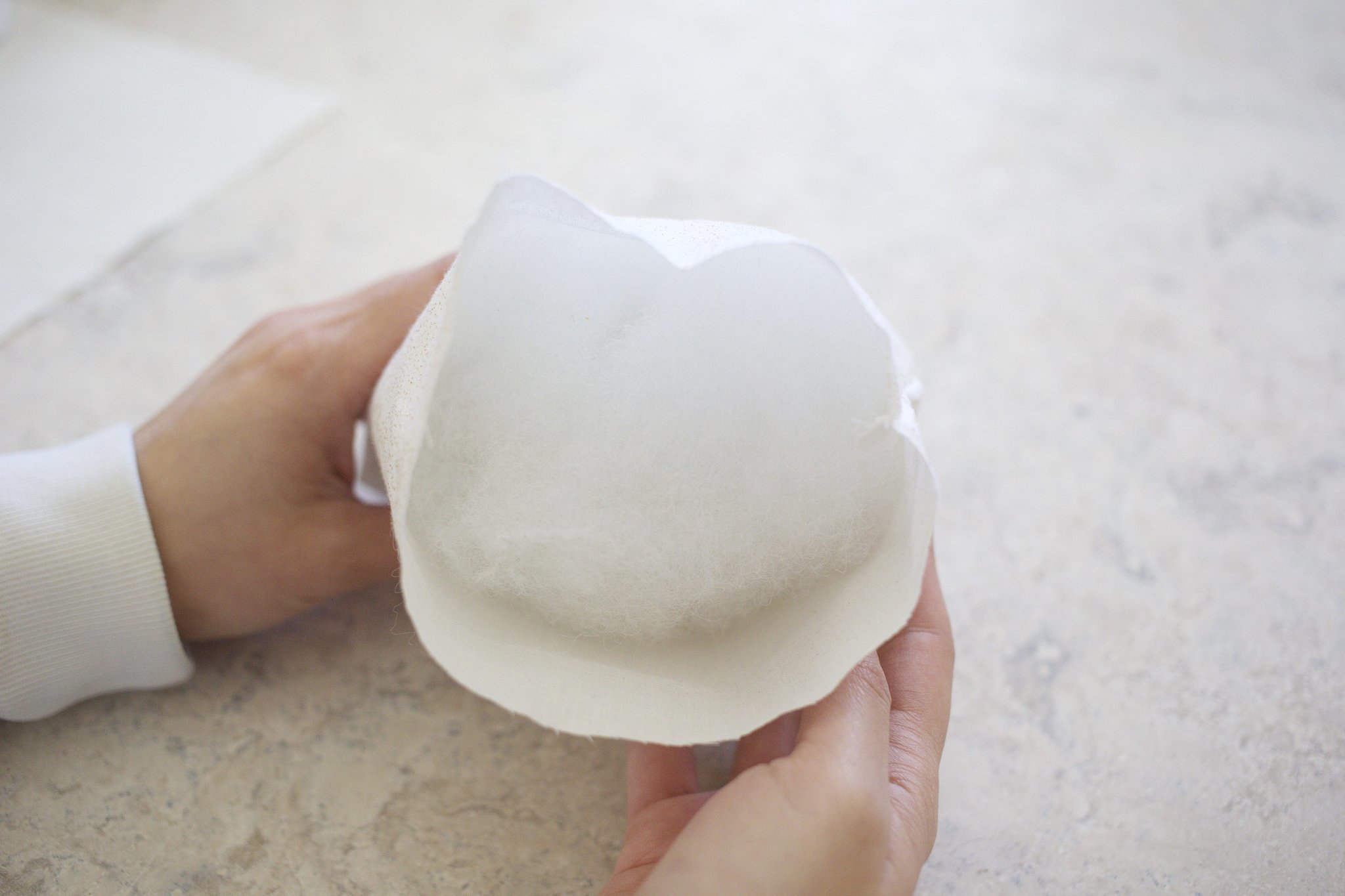 Step 11:
Stuff the pillow into the box. Sew a piece of ribbon to the center of the pillow.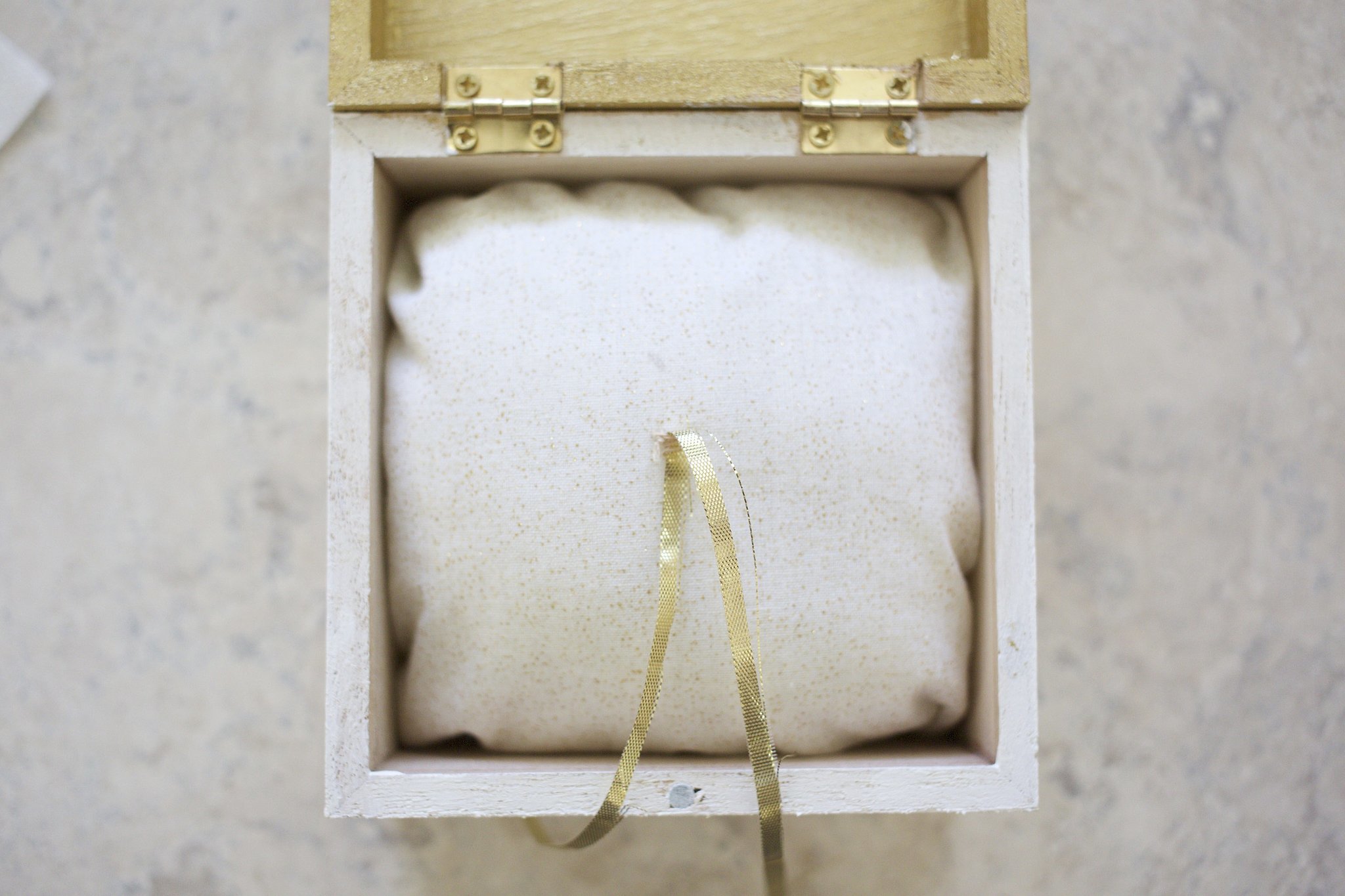 Step 12:
String the rings onto the ribbon, and secure with a simple bow.