DIY Mold and Mildew Killer
The Amazing Tea Tree Oil Mold and Mildew Killer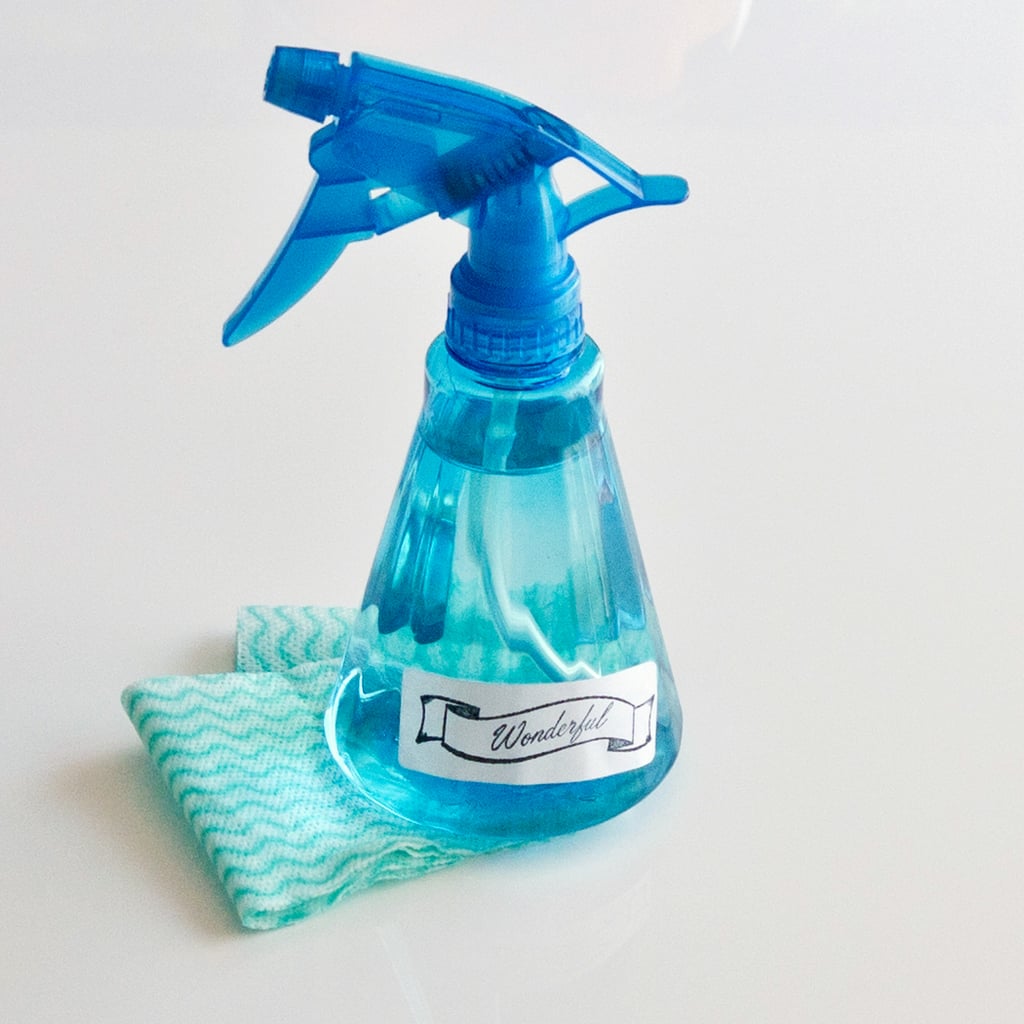 If you're sick and tired of treating mold and mildew in your space, DIY this antifungal spray that keeps it from taking over damp spots. Although this helpful cleaner won't get rid of existing stains, it will keep the nastiness from coming back. Tea tree oil is naturally antifungal, making it an eco-friendly option for keeping your space clean.
What You'll Need:
1/2 cup water
1/2 cup white distilled vinegar
20 drops tea tree oil
Small spray bottle
Directions:
Mix together the vinegar and water in a small spray bottle. Vinegar is naturally antibacterial, which gives a bit of a cleaning boost to this spray. Now add the tea tree oil, and give the bottle a little shake.
To use, simply spray over tiles, tubs, showers, and sinks with lurking mold or mildew, and walk away. If the areas have existing mold or mildew stains, it's a good idea to treat them with hydrogen peroxide to naturally bleach away marks.
Stash in your bathroom, and use daily for best results.
Image Source: POPSUGAR Photography / Sarah Lipoff