DIY Starburst Mirror
DIY Dollar-Store Starburst Mirror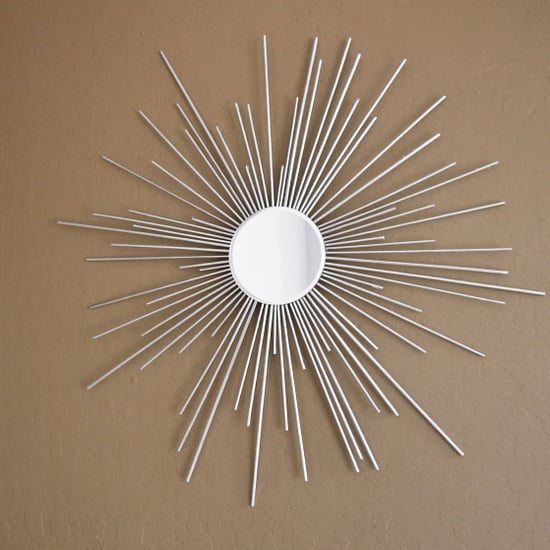 Head to your dollar store and pick up a circular mirror for this easy DIY that will make any room look better. With the help of wooden skewers and a bit of silver spray paint, this pretty home decor item makes a great addition to your wall collection or as a unique gift without busting your budget. So warm up your hot glue gun and get ready to get crafty.
What You'll Need:
Round mirror
10-inch or 11-3/4-inch wooden skewers
Paper towel
Scissors
Hot glue gun
Painter's tape
Newspaper
Silver spray paint
Directions:
Start by removing any stickers or labels from the mirror and thinking about arrangement of the skewers around the outside. We found this round mirror candle stand at the dollar store, making this DIY seriously smart. Changing up the lengths of the skewers creates a really stunning design or you can stick with keeping the sticks all the same length. If planning on using different lengths, cut several skewers so you've got a pile before glueing.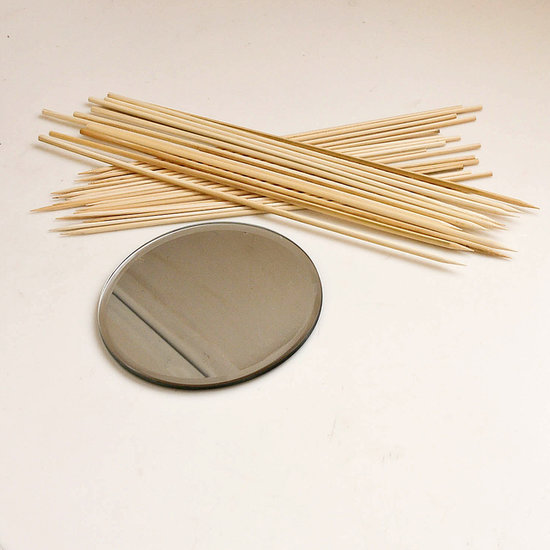 Place a paper towel over your workspace and flip the mirror over so it doesn't get scratched. Create a guideline for glueing the wooden skewers by securing one at the top of the mirror and one directly below it, attaching around an inch of the skewer to the mirror. Do the same on either side, basically marking 12, 3, 6, and 9 o'clock. Continue to fill in the open spaces around the outside edge until there's no more room.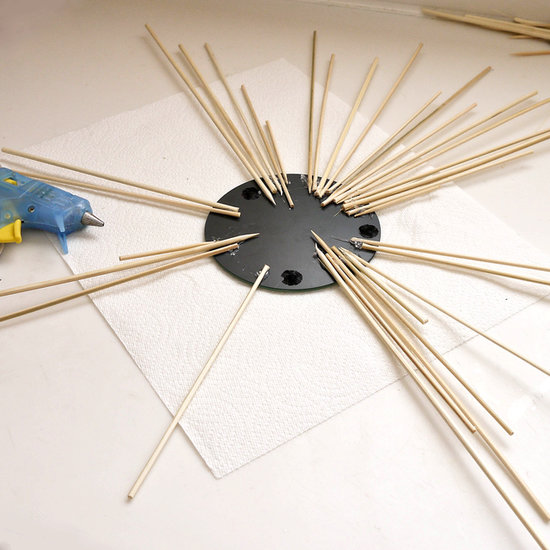 Once finished with the skewers, cover the front of the mirror with painters tape, making sure its completely protected.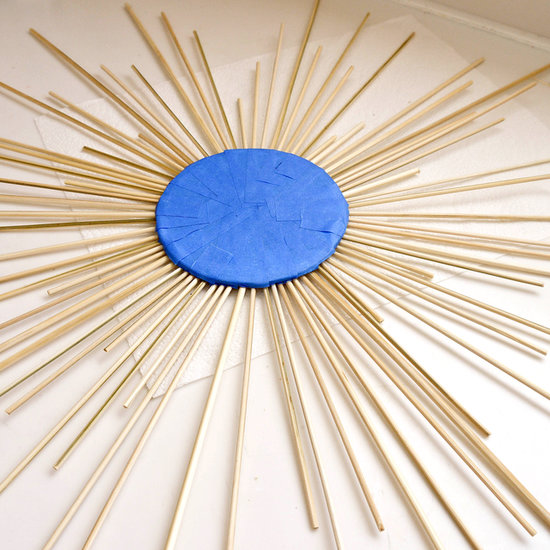 Take the starburst mirror outdoors, cover your work area with newspaper, and spray the wooden skewers with paint. Once dry, flip and spray with another coat. Touch up as needed.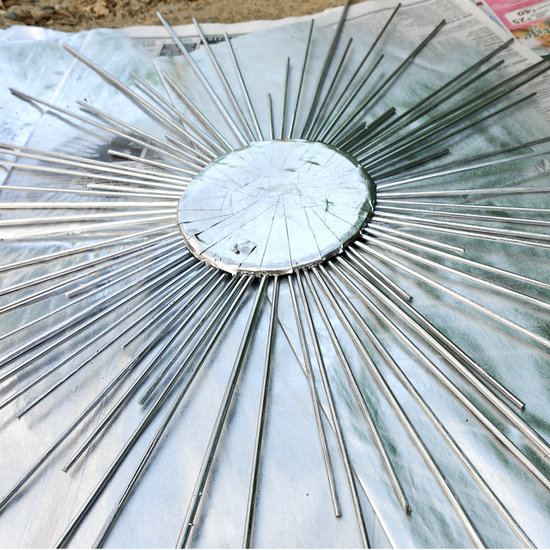 Carefully remove the tape and flip the mirror over. Hey, things aren't going to look real pretty on the backside of the mirror, but that's okay. If you've covered the mirror hanger, simply attach a soda can pop top to the back with a big dollop of hot glue.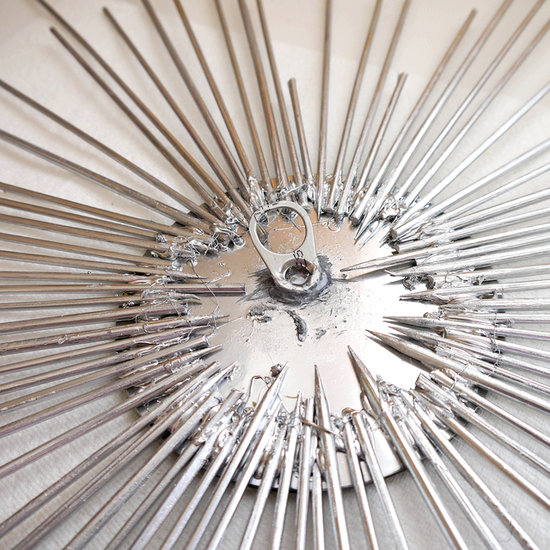 You're all set! Find the perfect spot to hang and display your DIY starburst mirror.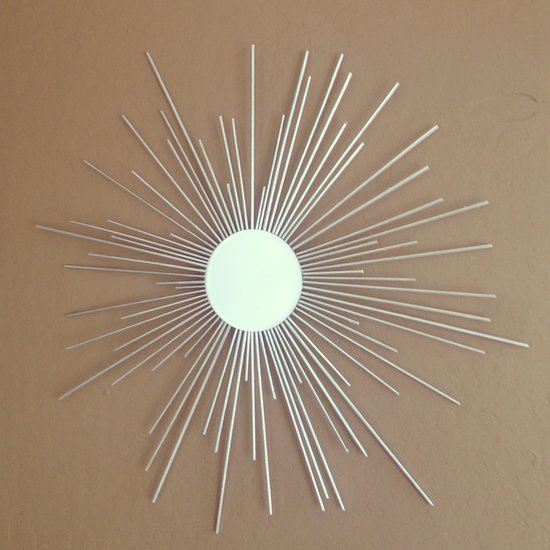 Image Source: POPSUGAR Photography / Sarah Lipoff