DIY Vaseline
Make Your Own Natural Vaseline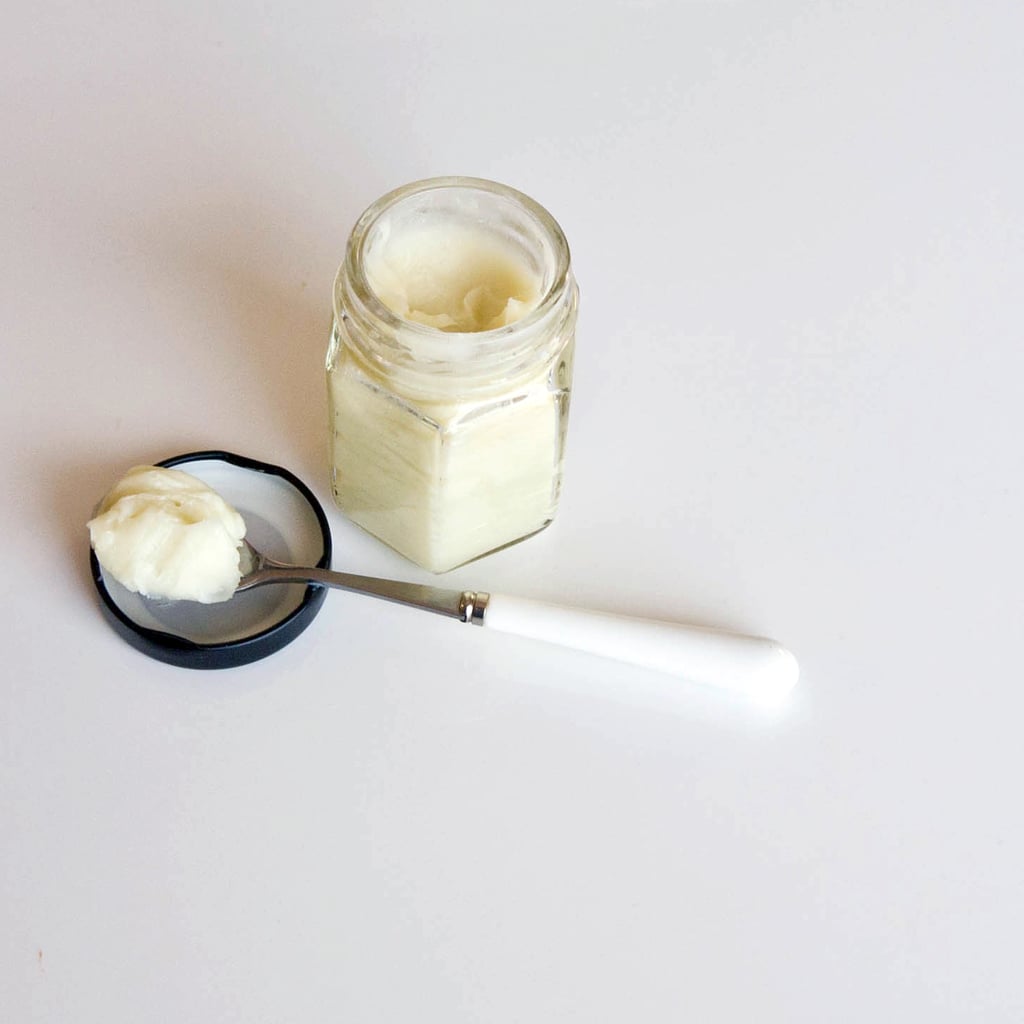 Cold weather is tough on hands, so soothe dry skin with this DIY nonpetroleum-oil jelly that is wonderfully nurturing without being sticky. Petroleum jelly is a derivative of oil refining, most have been triple-purified and regarded as noncarcinogenic, but making a helpful ointment from basic ingredients is a big win. Slather this lotion all over dry, cracked hands, and you'll love how they stay nice and soft even after lots of hand washing. And it's ready in minutes.
What You'll Need:
6 teaspoons beeswax
1/4 cup coconut oil
1/4 cup olive oil
Small metal or glass bowl
Small saucepan
Hand towel
Hand mixer
Small sealable container
Directions:
Measure and add the beeswax, coconut oil, and olive oil in a small heat-safe bowl. Place over a small saucepan filled with around one cup of water, creating a homemade double boiler. Bring the water to a simmer and watch as everything melts together.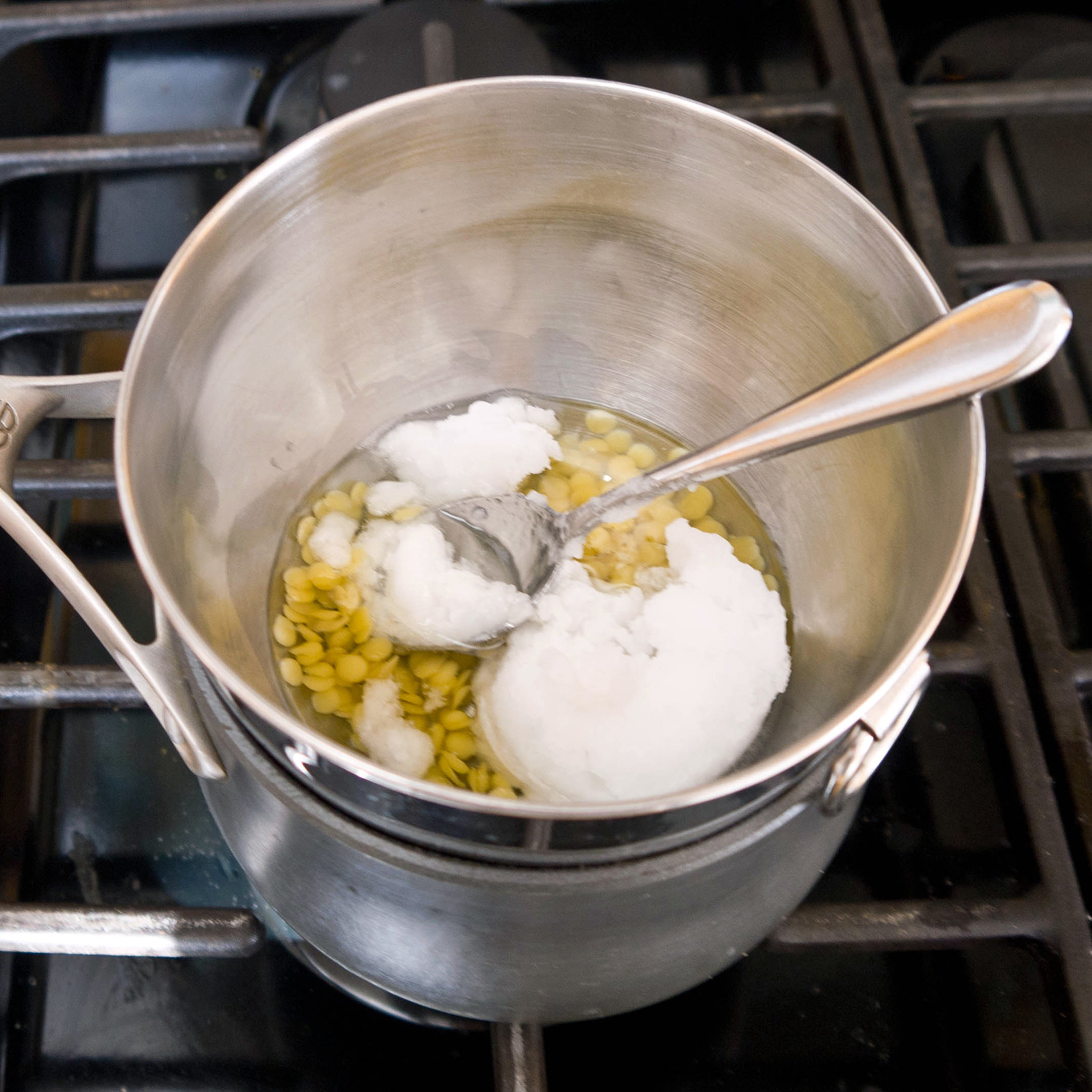 Turn off heat and place a small hand towel on your work space. Carefully remove the bowl and place on the towel, which will help hold it in place while you're using the hand mixer. Start whipping the ingredients while the mixture cools, which emulsifies the lotion.
After mixing for around 30 seconds, allow the mixture to cool for two minutes and then whip it again for 30 seconds. Continue letting the lotion rest and then whip until it's room temperature.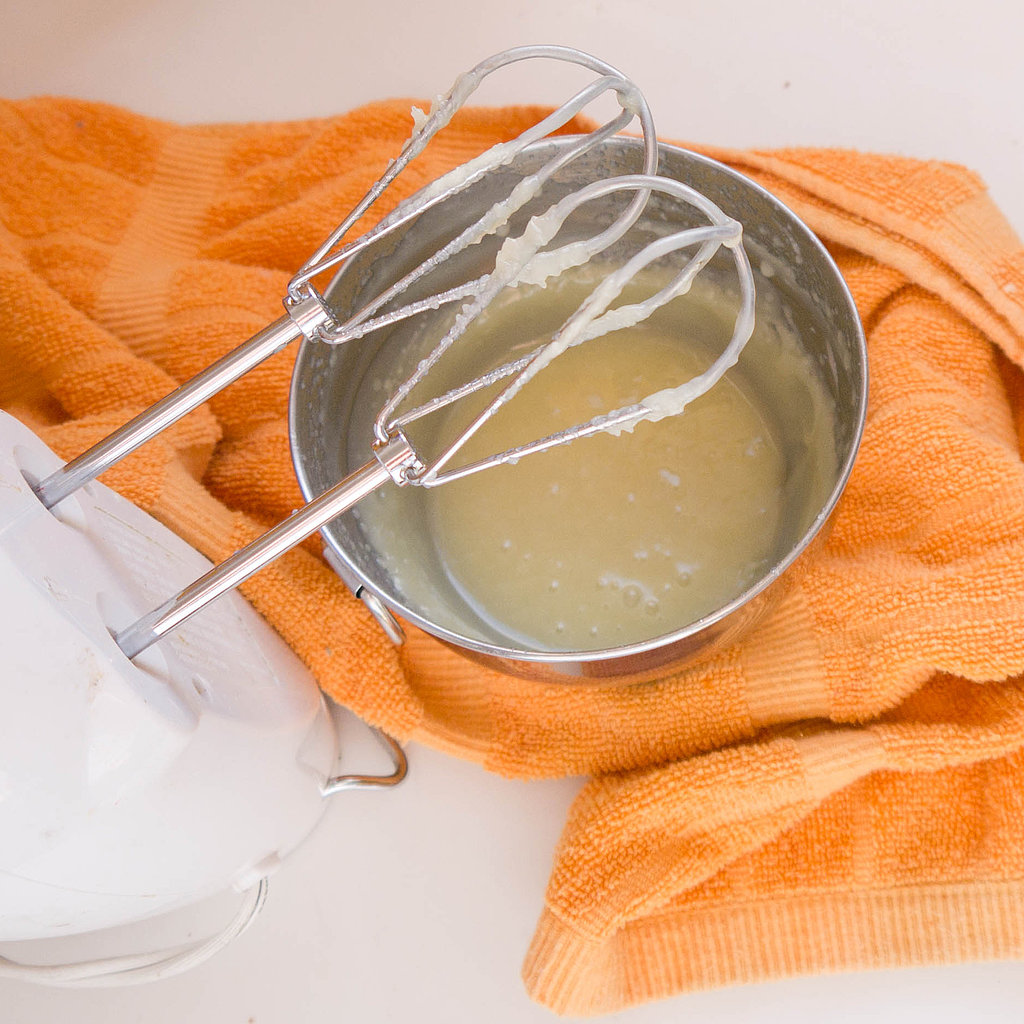 Scoop the jelly into a sealable container, and it's ready to use! Slather it on dry hands or even use it on chapped lips.
The natural jelly lasts for up to a year.