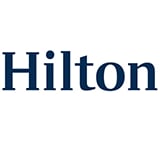 New York City is the epicenter of festivity during the holiday season. We partnered with Hilton to focus on one particular neighborhood, SoHo, and curated a list of must-visit shops for all of your holiday shopping needs.
New York City has arguably the best shopping in the country, with each neighborhood boasting unique boutiques and one-of-a-kind items perfect for gifting. We joined POPSUGAR host Matthew Rodrigues on a five-hour SoHo shopping experience where he purchased gifts for everyone on his list — the fashion-lover, the beauty connoisseur, the one with a sweet tooth, the one with a quirky personality, and, of course, something for himself. Watch and read below to find out what Matt searched for in SoHo!
The Perfect Fashion Gift: Accessories make great gifts for someone who loves fashion but doesn't veer too far from their own personal style. Gloves in a jewel tone or a checkered scarf will do the trick. Shop & Other Stories for more gifts.
The Perfect Beauty Gift: Beauty girls are always so fun to shop for — they are always open to trying something new! An artisan fragrance from Atelier Cologne is a classy choice.
The Perfect Chocolate Gift: You really can't go wrong with chocolate. You can, however, go above and beyond. Find a chocolatier like MarieBelle New York and give someone the gift of decadence. This handmade NY-themed box of chocolates is thoughtful and delicious.
The Perfect #TreatYoSelf Gift: We all want something that is made just for us, so look no further than 3x1 when shopping for yourself. You can have custom shirts, pants, and suits made that fit like a dream.
The Perfect Quirky Gift: If you want to give someone a conversation piece for their home, visit The Evolution Store where your curiosity can run wild.