Harry Potter World Light Show
Harry Potter World Hollywood Is Debuting a Nighttime Show That Will Light Up the Castle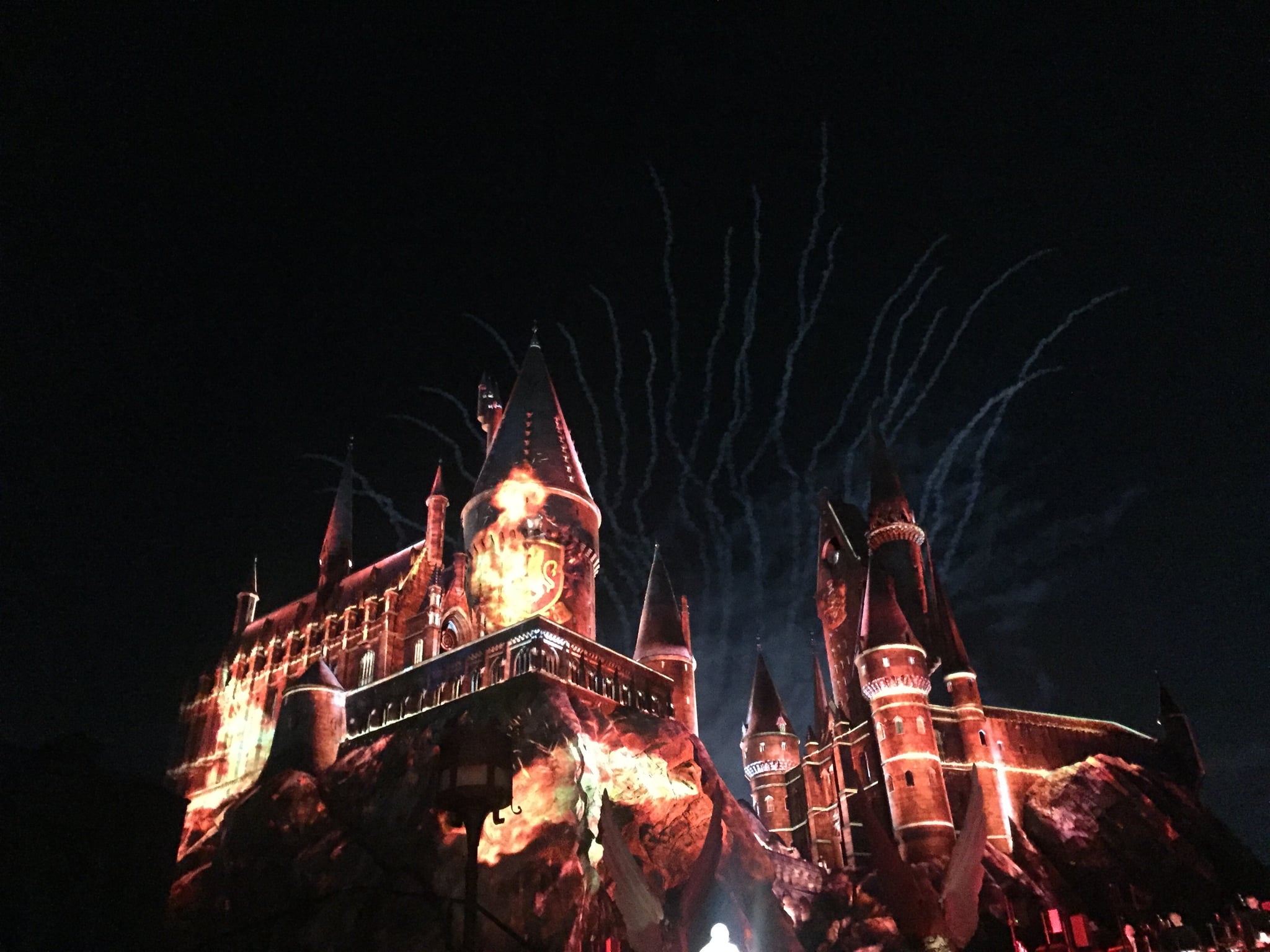 We didn't think it was possible for Harry Potter World Hollywood to get even more special than it already is, but we were wrong! With what we'd like to believe is just a little bit of real magic, the park is adding a "The Nighttime Lights at Hogwarts Castle" show that will have fans proudly cheering for their house as their colors are represented in a big way.
As night falls over Hogsmeade village, "The Nighttime Lights at Hogwarts Castle" will "shine brightly with an awe-inspiring spectacle that showcases the four houses of Hogwarts: Gryffindor, Ravenclaw, Hufflepuff and Slytherin and culminates with awesome beams of lights that fan into the night sky," Universal said.
The colorful light display and special-effects projections will be accompanied by a musical arrangement created by composer John Williams himself! Williams composed the original scores for the Harry Potter film series, and the new music will be based on these. "The musical arrangement that will emanate in a surround sound environment was conducted by prolific arranger William Ross and recorded by the London Symphony Orchestra in London," Universal added.
The show is inspired by the opening ceremony of the Wizarding World Hollywood just last year, when Universal brought the enchanting attraction to the West Coast. The Summer show will debut on June 23, so get ready to see the castle lit up in a whole new way the next time you visit.
Image Source: POPSUGAR Photography / Hilary White