Healthy Tips For Flying
Wellness on the Fly: 7 Tips For Feeling Awesome When You Travel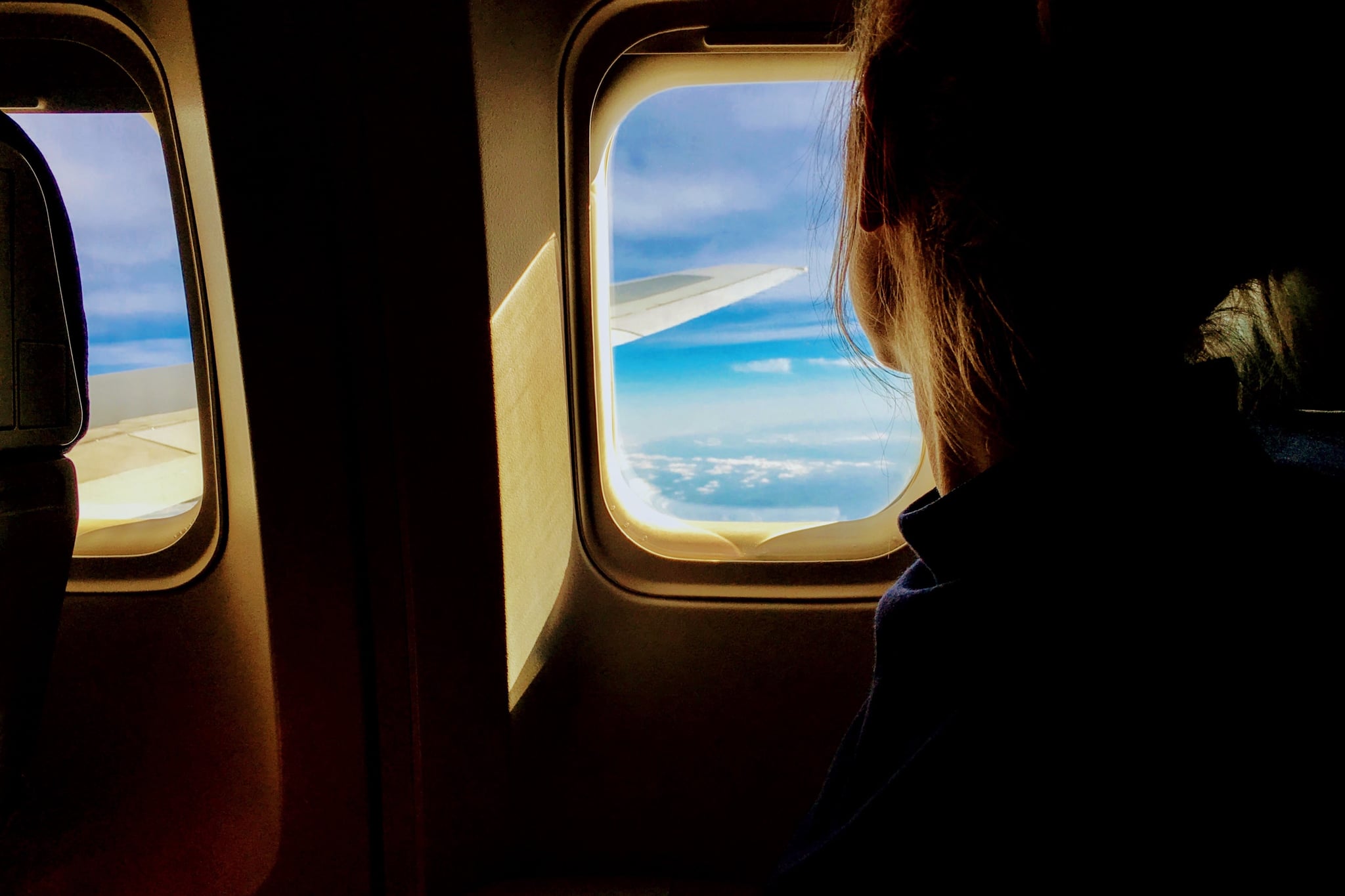 Nowadays, jet-setting is as simple as pulling out a smartphone and typing a few words, and next thing you know, you're across the pond sipping Rosé and eating oil-drizzled bocconcini (yummm).
While the perks of travel bring fresh opportunities for connection, cultural inspiration, and much needed R&R, travel also requires we have a seriously strong set of tools in our self-care kit to stay balanced, vital, and energized on those heavy travel days. When we travel, we're thrown out of our normal routines. Our sleeping and eating patterns get disrupted. On flight days, we often scramble and hustle, becoming overwhelmed at best and hangry at worst.
During days of travel, our muscles naturally want to contract, cramp, and constrict, and the sympathetic nervous system, the one in charge of keeping us alert to wake up in time for the 3 a.m. alarm, begins running the show.
If allowed, traveling can start to feel overwhelming, but with a few simple techniques and the right attitude, the shift out of our comfort zone provides a clear opportunity to practice radical self-care. We can choose to either meet the change to our normal routine with resistance and frustration or to move into it with acceptance, flexibility, and a willingness to improvise with the help of a little proactive planning.
As an American yoga teacher based in Bali, engaged to an Aussie, I've grown quite accustomed to the shifting winds of travel. I've learned to view regular flight trips as an opportunity to approach the movement and change of routine as a part of — rather than a distraction from — my practice.
Here are seven simple tips for keeping your body, mind, and spirit feeling their best surrounding the days of travel.
1. Hydrate
Begin drinking lots of water a couple of days before a big flight and be sure to carry a refillable water bottle with you on the travel day. Avoid alcohol — yes, even those complimentary mini wine bottles on the plane. Alcohol, even a few days before the flight, can lead to dehydration, swelling, headaches, muscle cramping, and fatigue. Simply put: it's not worth it.
Drink water with lemon, coconut water, and regular purified water to ensure your cells are as hydrated as possible before getting on the plane.
2. Stretch
Many airports now have yoga or wellness rooms for weary travelers, including Dallas Fort Worth, Chicago O'Hare, and San Francisco. Leave the gate and give yourself a chance to breathe, stretch, and tap into the parasympathetic nervous system on a long flight. If there is no yoga room at the airport, find a quiet corner at a less busy terminal and spread out your mat or a sarong. Deep rhythmic breathing, forward folds, hip and shoulder openers, gentle inversions, and heart openers are all excellent for a mini practice and can make a tremendous difference in dissolving held tension from the journey.
3. Pack Healthy Snacks
Hit up the grocery store a day before you leave to pick up some healthy snack staples to bring with you on the plane. Though before a big trip there are always a thousand things to do, having a fresh bag of celery to crunch on instead of a bag of airport pretzels is worth the extra preparation. My favorites are celery, baby carrots, and sliced cucumbers. I also bring a couple of green apples, a bag full of sprouted almonds, and raw crackers.
4. Use Essential Oils
I keep a couple of my favorite essential oils in my bag — usually peppermint and lavender — to dab onto my wrist or onto my eye mask when we take off or land. Having a cleansing, calming smell at the tips of my fingers makes me feel centered and grounded even at 40,000 feet.
5. Moisturize
Travel dries us out, but treating our skin right doesn't need to be an at-home-only kind of practice. Pack a small bag of lip balm, face moisturizer, and hand cream to nourish your skin on the go. Not only will your skin thank you, but you'll feel better for taking good care of yourself.
6. Get Enough Rest
Give yourself plenty of time before you fly to get a lot of rest. If you can, take it easy when you land in your final destination. By resting, you're allowing your body the chance to work for you, resyncing its natural rhythms in a new time zone and place.
7. Keep Your Eyes Peeled For the Magic
One of the greatest gifts of travel is the refreshing influx of new energy. Whether you're walking through the airport to catch a connection or down a foreign city street, pay attention to the particular buzz and magic around you. Traveling bestows the blessing of being able to observe and participate in experience in a new, vibrant way, particularly because it is unfamiliar and out of the ordinary. Oftentimes in our familiar space of our daily routine, we're not as open to see the magic lurking in the mundane moments. Use the tremendous opportunity to really pay attention to what surrounds you and allow yourself to be moved by what you see. Many a-ha! moments and new creative inspiration happen when we step out of our normal day-to-day rhythm to be moved by what is new.
Cait Scudder, MAT, RYT-500, is a wellness expert, radiant living coach, inspirational speaker, and yoga and meditation teacher living in Bali. She is founder of the Radiant Living School and holds programs, workshops, and retreats around the globe for soul-centered women on a mission to shine. Connect with her at caitscudder.com to learn more about her coaching, courses and the Radiance Rising Women's Leadership Retreat in Bali, March, 2018.