Best Essential Oils For Anxiety
This Natural Anxiety Remedy Will Become a Part of Your Everyday Routine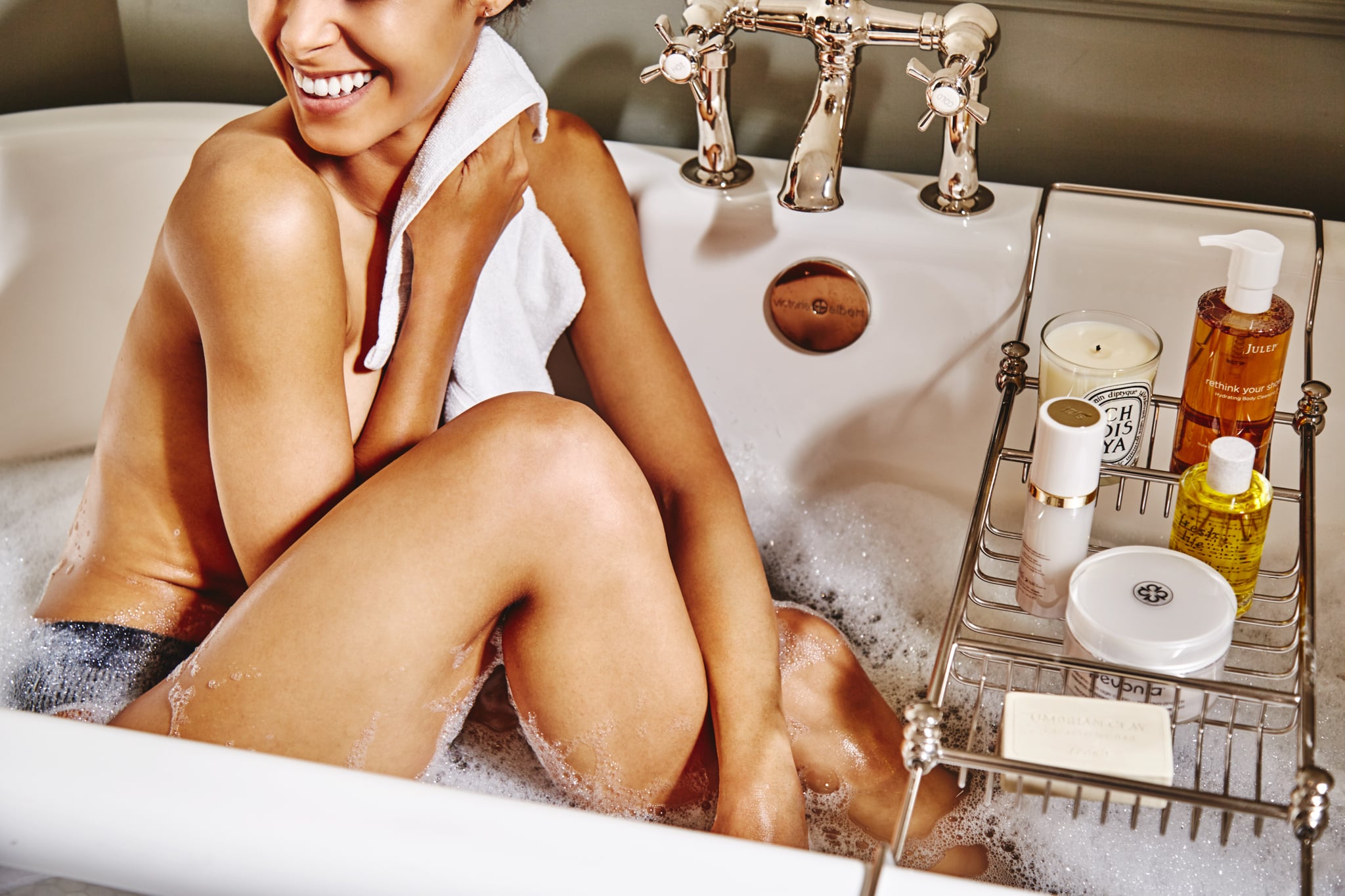 "You have an emotional attachment to your oil diffuser," my boss said with a smile and a laugh. And she was right; after two years of relying (partly) on essential oils as a tool to mitigate anxiety and depression, I really do have an emotional attachment to it. Or at least, the ritual of diffusing. In fact, I can clearly remember the first day I considered giving it a shot — I was on the couch in my therapist's office, asking for alternatives to medication.
She rambled off a list of suggestions to me: "Take lavender capsules, try Bach Rescue Remedy drops, add valerian root extract to your tea, and definitely get an oil diffuser . . . start with lavender." I went out immediately to a natural market, bought a diffuser and some lavender oil, and went home to begin a practice that would soon become an everyday ritual.
Though not a cure-all, essential oils have been studied and shown to be effective in reducing anxiety and depression, at least a little bit. And while I don't credit aromatherapy for the entirety of my recovery and everyday balance, it really has become a fantastic form of self-care, something that is imperative to prioritize when you're dealing with any form of mental illness, mood disorder, or emotional turmoil.
There are dozens of natural treatments for anxiety, but I'm by no means suggesting you ignore the option of medication — I found a way to deal with my own mental health via alternative medicine, and if that's an avenue you're interested in exploring, I'd highly suggest using aromatherapy and oil diffusing as part of your holistic, comprehensive mental healthcare routine, especially before bedtime! Plus, who doesn't want their room to smell like soft lavender and eucalyptus as they drift off to sleep?
Here are some oils that can be soothing for anxiety, according to different scientific studies.

Love what you're reading? Head over to our Snapchat for more awesome, bite-sized content!